Photography

Daniel Goode

Words

Rosie Dalton
Sustainability is a word being used with increasing frequency of late, but often without much background or contextualisation. This isn't the case with Yevu, a socially responsible label founded by Anna Robertson, based between Ghana and Australia.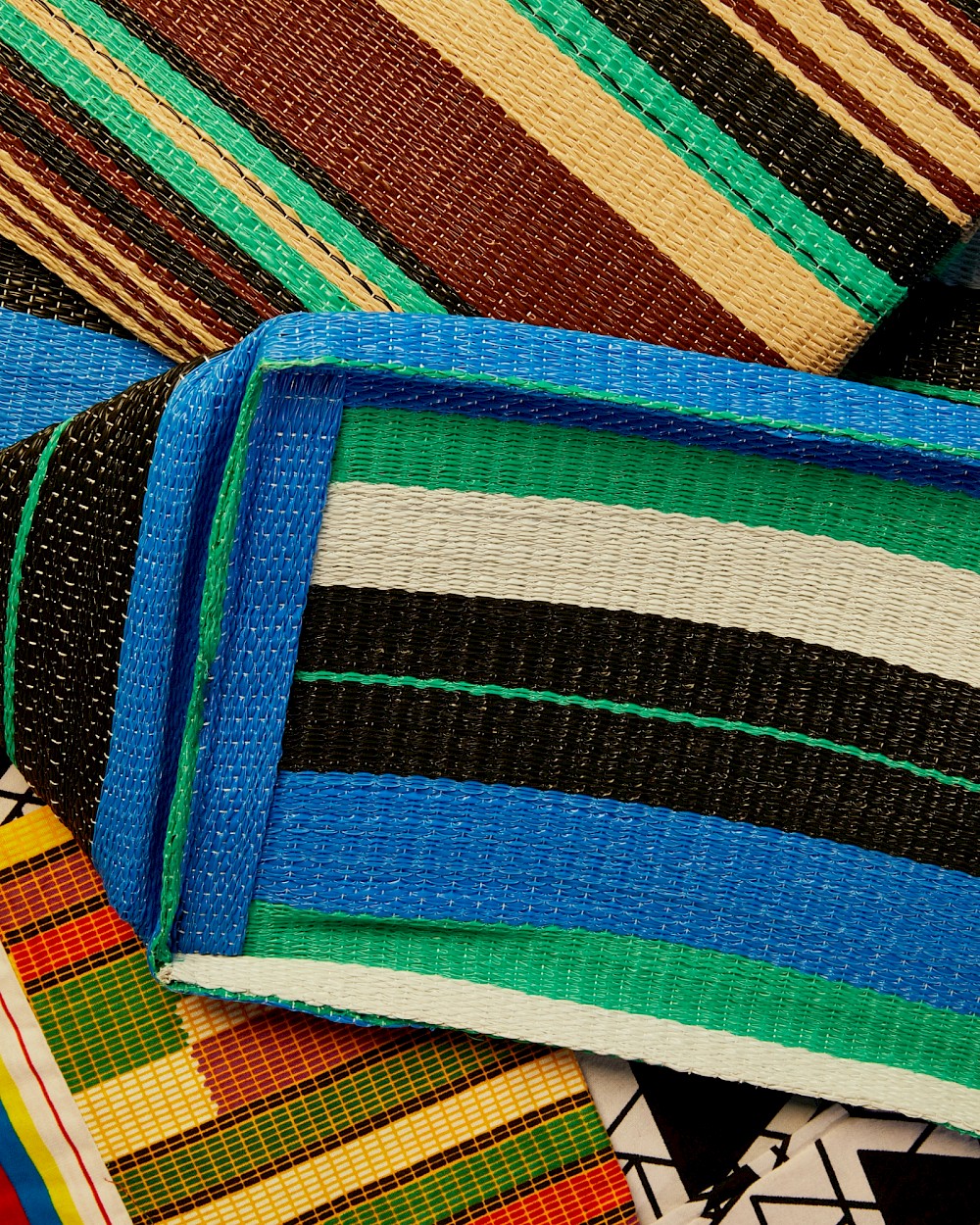 Driven by the desire to provide fair and safe work for women in Ghana, Yevu's striking prints are matched only by the inspiring backstory behind them. "Our modus operandi is to bring sustainable and fair employment to the lives of the women we work with in Ghana," Robertson explains, "while spreading the colour and vibrancy of West Africa worldwide."
This colour and vibrancy comes in the form of bold textiles, which are designed in West Africa and made in Ghana. "We use mostly wax prints, some Kente – which is a labour intensive handwoven textile unique to Ghana – and other repurposed materials such as upcycled plastic sleeping mats from Togo, which we have used for our shopper bags," Robertson says.
But incorporating responsible fabrications —both innovative and traditional – is just one part of the picture for Yevu. "The focus at Yevu is on people," Robertson says. "We have worked for years with a growing team of mostly women from Ghana's informal sector, with the aim of creating reliable, steady and well-paid work with dignity."
This is incredibly important, she believes, because, "the fashion industry is worth trillions of dollars; it is the biggest employer of women in the world, and most of its supply chain and production takes place in developing countries." Unfortunately, not all brands share Yevu's purity of vision, though. "So, there needs to be some serious structural changes within big business," Robertson reiterates. "This means more than gimmicky ethical capsule collections for PR purposes: it actually means changing the way businesses create value beyond the financial."
It is in this spirit that Yevu is committed to furthering the conversation. Boldly printed pieces serve as a reminder of fashion as a traditional art form. Sold in store and online through ethical shopping destinations like Well Made Clothes, the Yevu approach has been to keep things fairly simple. "After years of challenges, successes and pitfalls," Robertson says, "we are now at a place where our production is almost totally locally led, the jobs are sustainable (with our makers earning three times what they earned before Yevu), and our customers are growing internationally."
If Anna Robertson and her team of inspiring Yevu women have anything to say about it, then, sustainability is only likely to increase in influence over the next few years. And she believes that "it is up to shareholders and consumers to demand that change." After all, real human lives depend on it.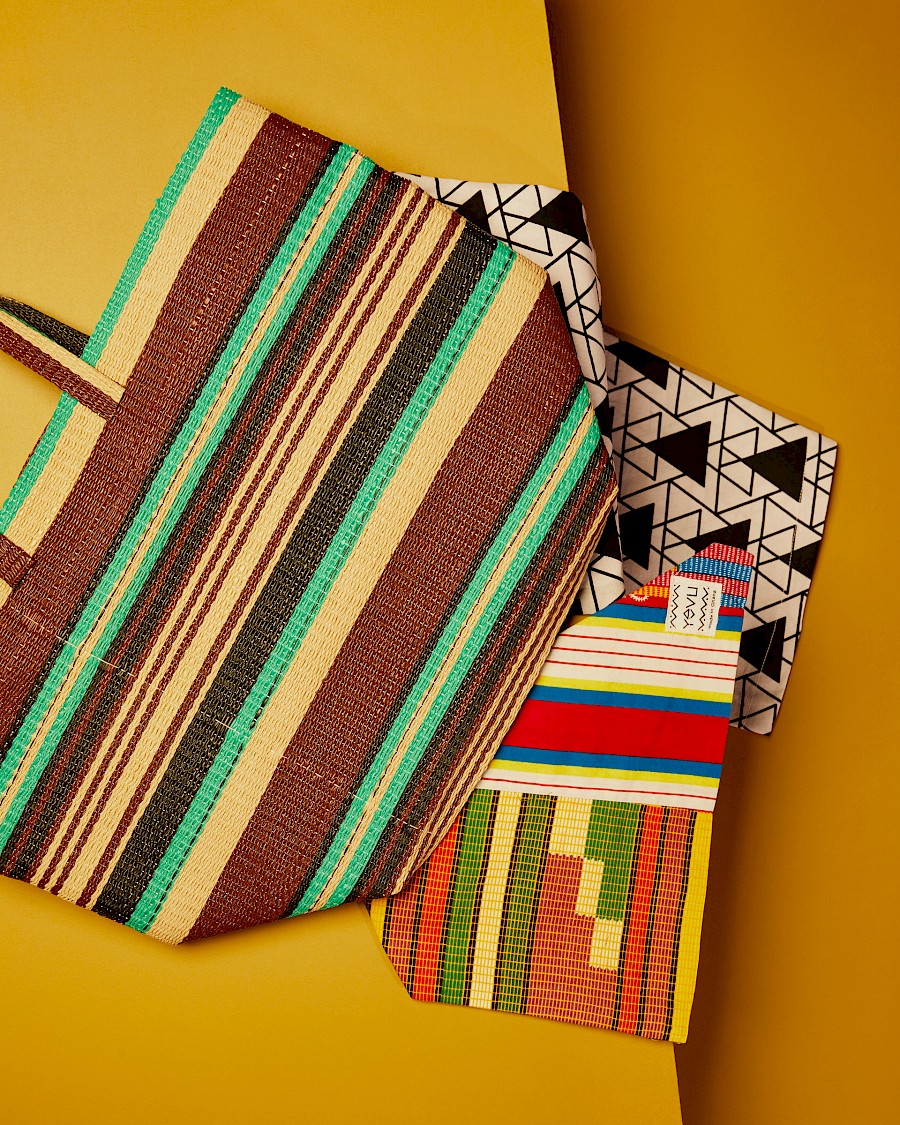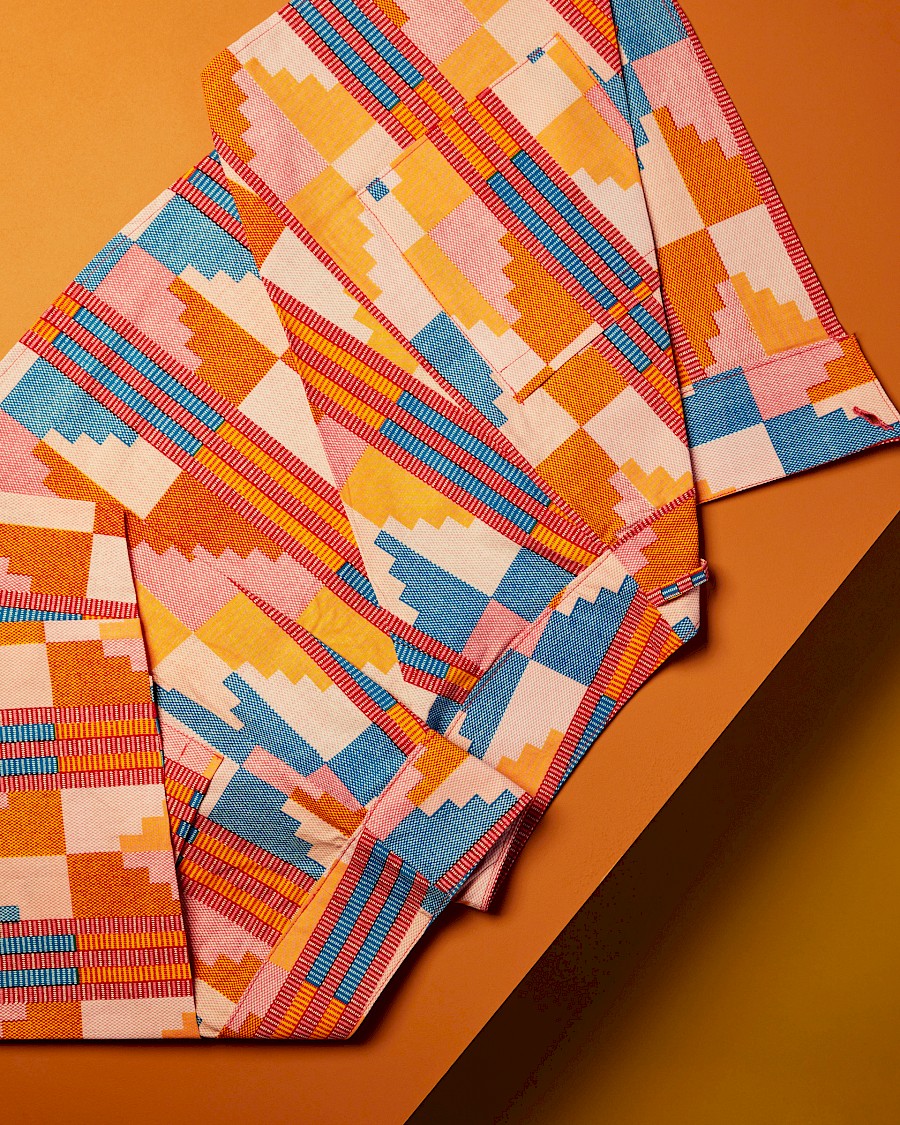 Styling

Megha Kapoor

Set Design

Alicia Sciberras