In an ever-shifting and changing world, time is on our minds more than ever. Australian actress and star of the series Dynasty, Maddison Brown muses on how she chooses to spend her time, with family, friends and the Chanel J12.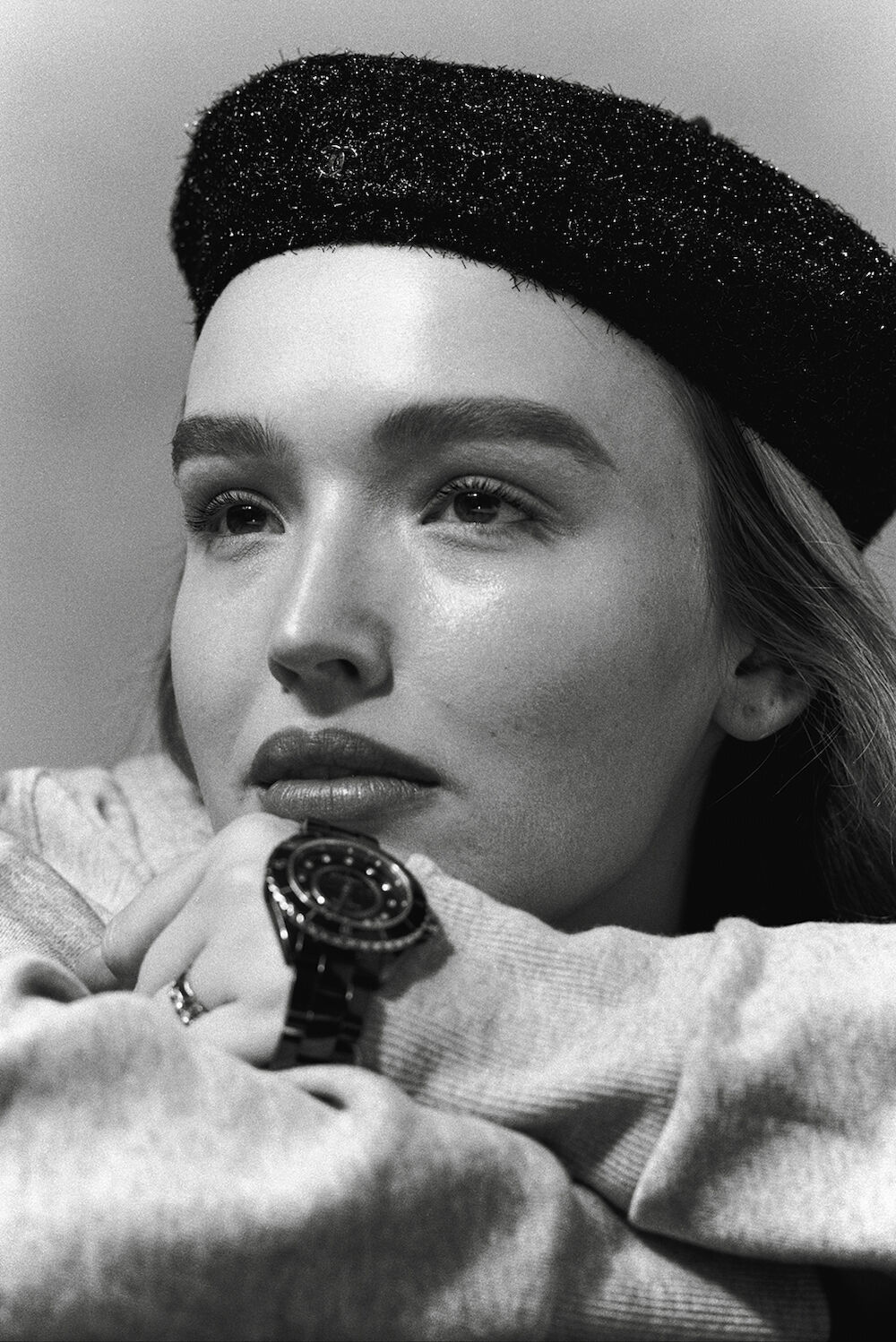 What time zone are you in now?
I'm in NYC right now, on US Eastern Standard Time.

You recently spent some time in Australia. What did you do?
I spent all of my time with my family. Due to lockdowns I couldn't go anywhere or do anything other than a quick walk in the neighbourhood but it was so nice to see them and reconnect. I hadn't seen my family since January 2020, so having that time together again was truly so invaluable for me.

How did you spend your time in covid isolation and what did you learn personally?
I spent my time doing a lot of cooking. And I mean A LOT and I learnt that I love to cook! I baked so much bread (didn't we all though?!) and made some classic Australian dishes like pavlova and roast chicken. Cooking is now something I feel very passionate about. It's so therapeutic to get in a kitchen and whip up a dish. It's something that I now really look forward to each day.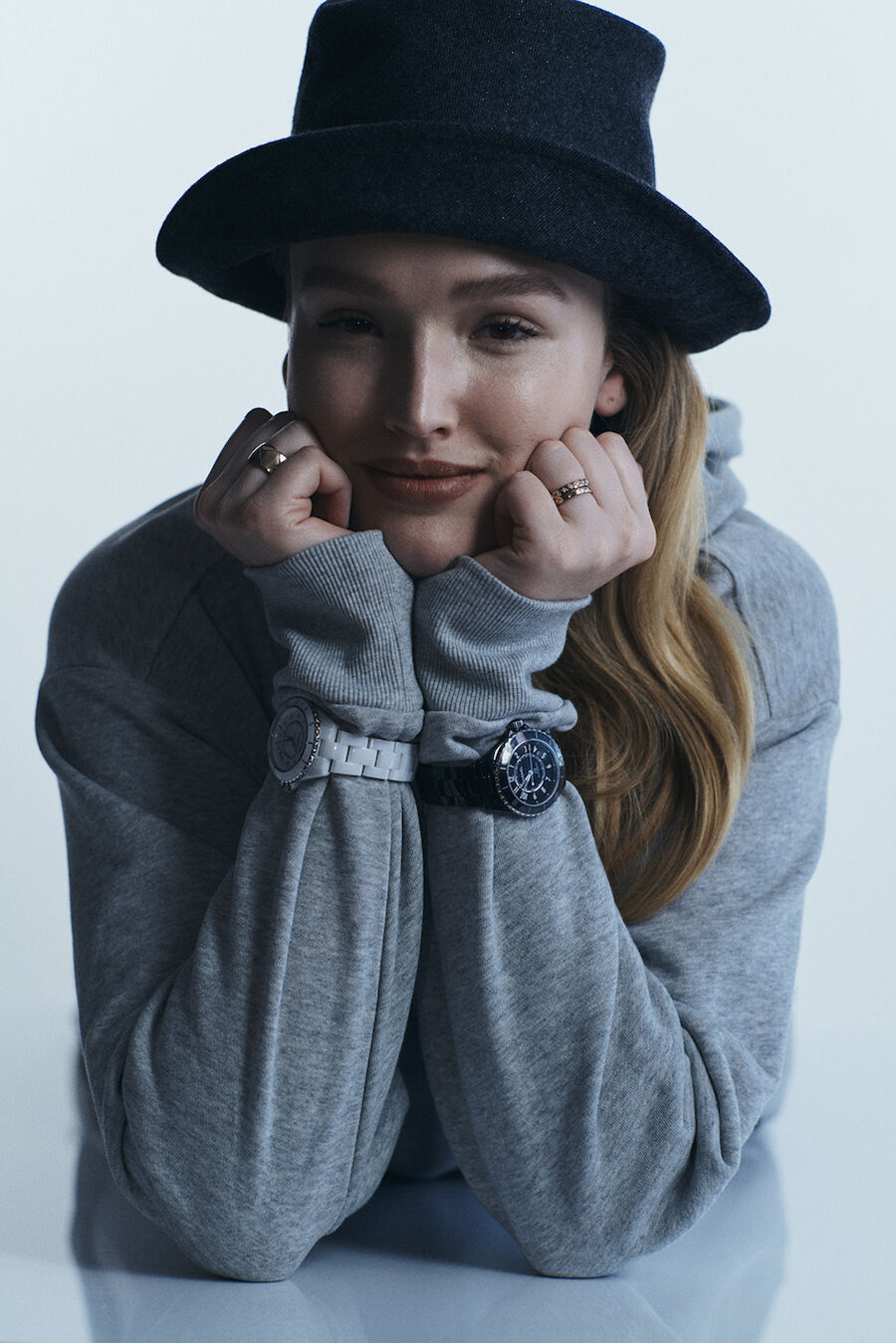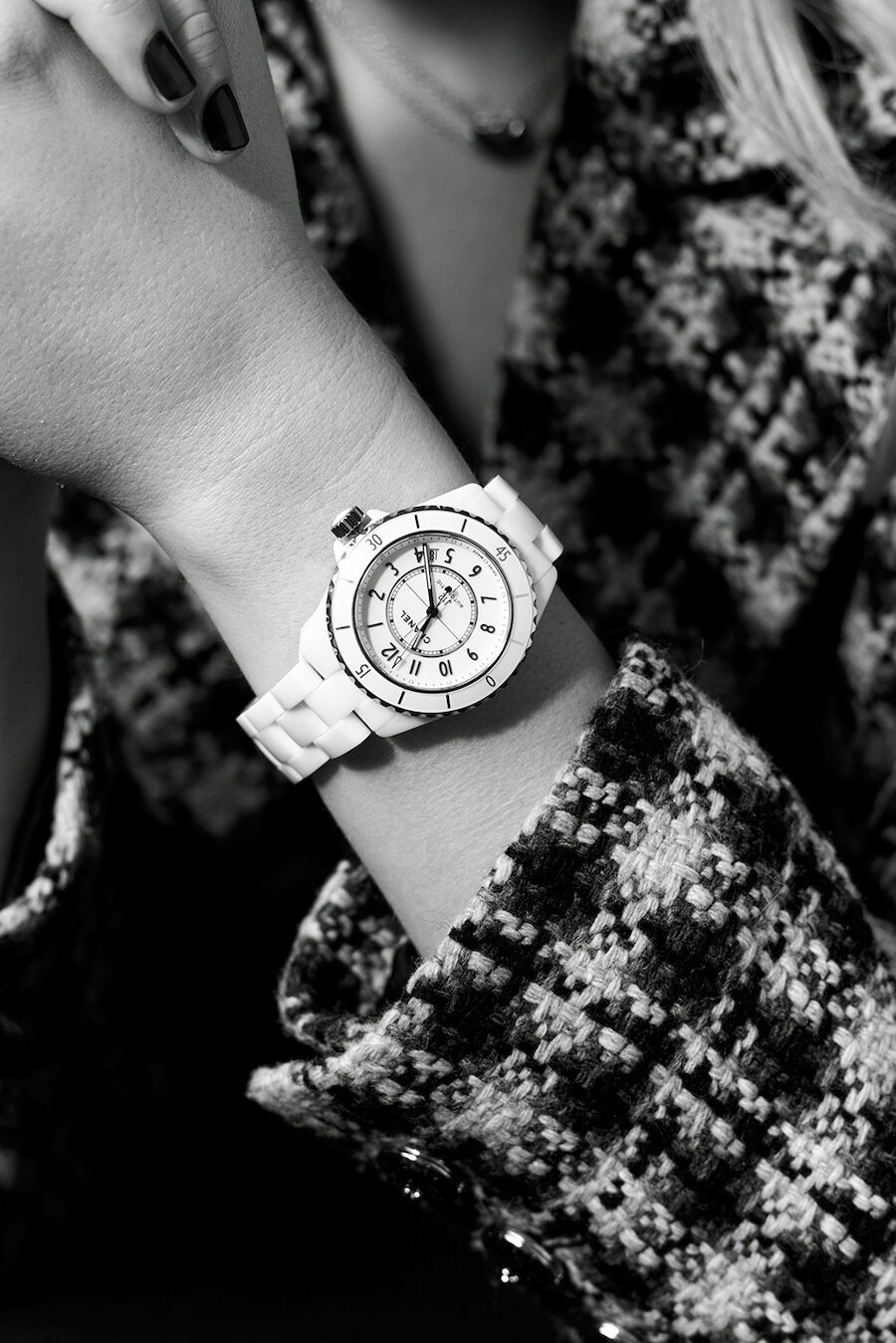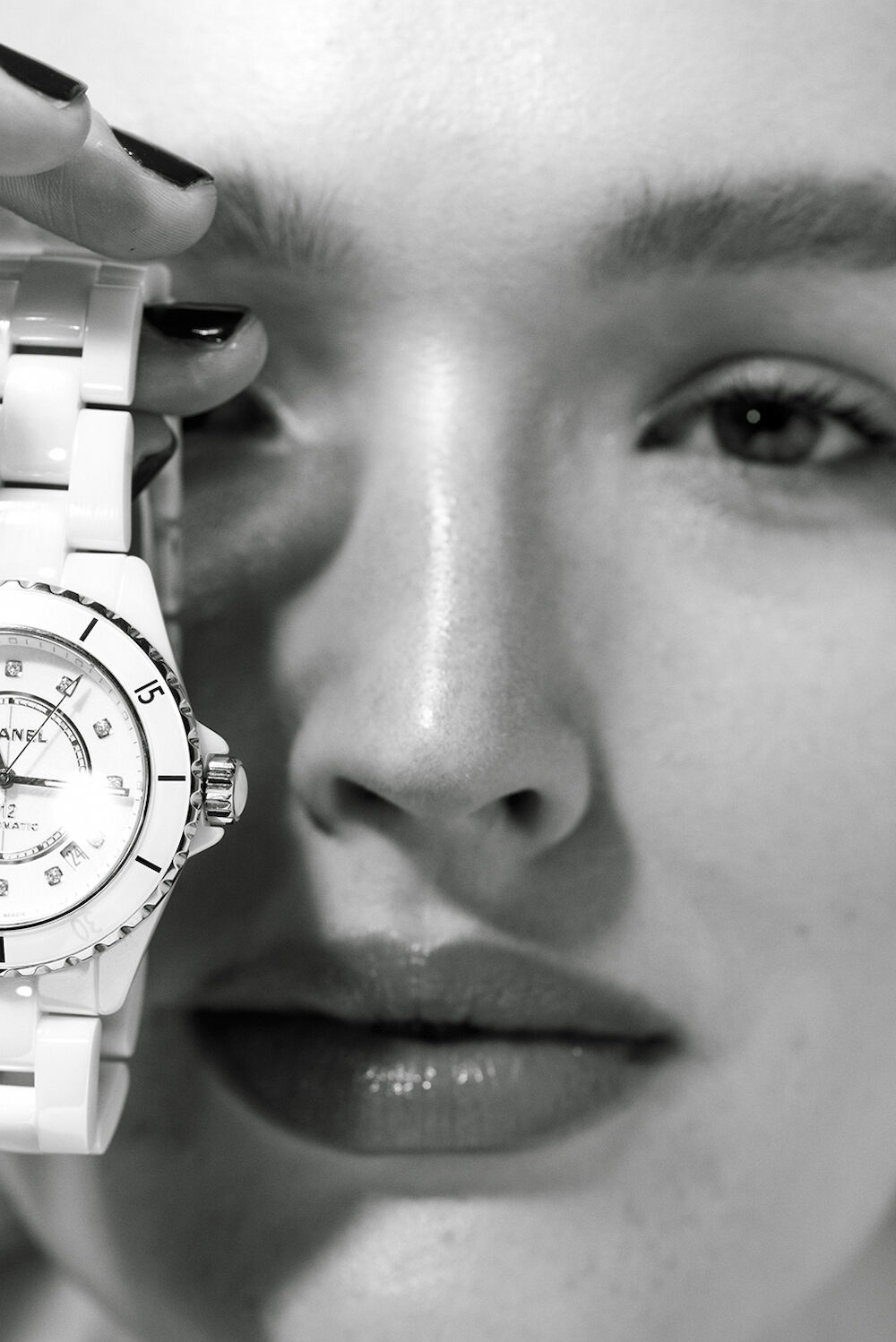 "I especially love when fashion and functionality come together."
What do you like to do in your downtime? (Non-covid lockdown).
In NYC I love going out for dinner with friends, going to a pilates class or visiting a museum. I also just love being outside and going for a walk in a nice park or on a hike. At the moment I'm just enjoying being in NYC and having complete agency over my own time. When you're working on a film set for 10 months of the year your time is up for grabs with constantly changing schedules, so having my time to myself to do whatever I please just feels so relaxing.

Describe one of the best times you've ever had...
I've been to Paris a few times and they are some of my fondest memories. I'll never forget walking around the streets of Paris for the first time, visiting the Louvre and seeing Monet's Les Nymphéas paintings in real life. I love the food in Paris and I actually really enjoyed getting le metro around town. There is something really magical about Paris. I can't wait to visit again soon.
What do you like about Chanel and this (Chanel) timepiece in particular?
When I buy anything for myself I try to buy classic, timeless investment pieces. Chanel is the embodiment of femininity and timelessness, and the J12 timepiece is no exception. I especially love when fashion and functionality come together.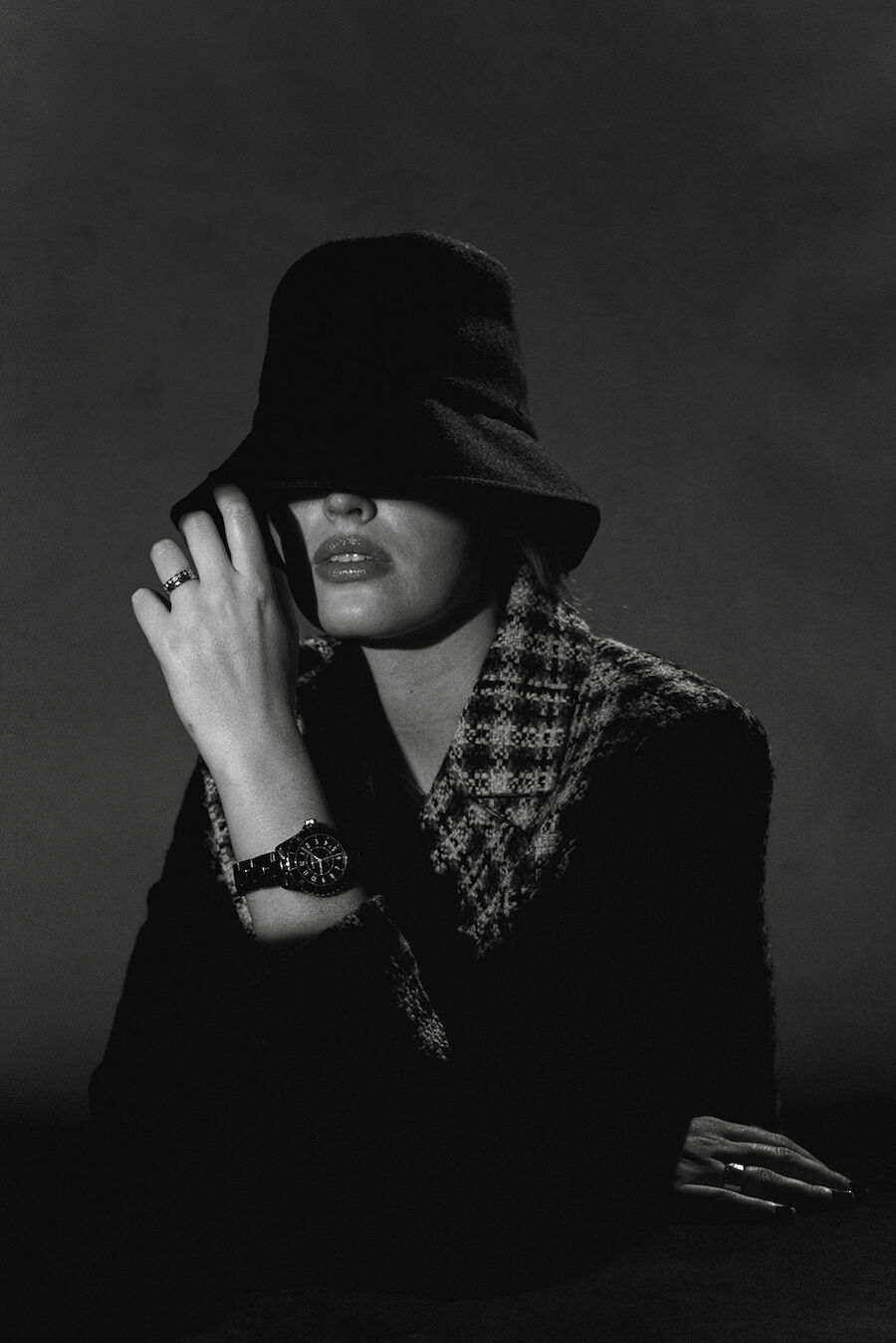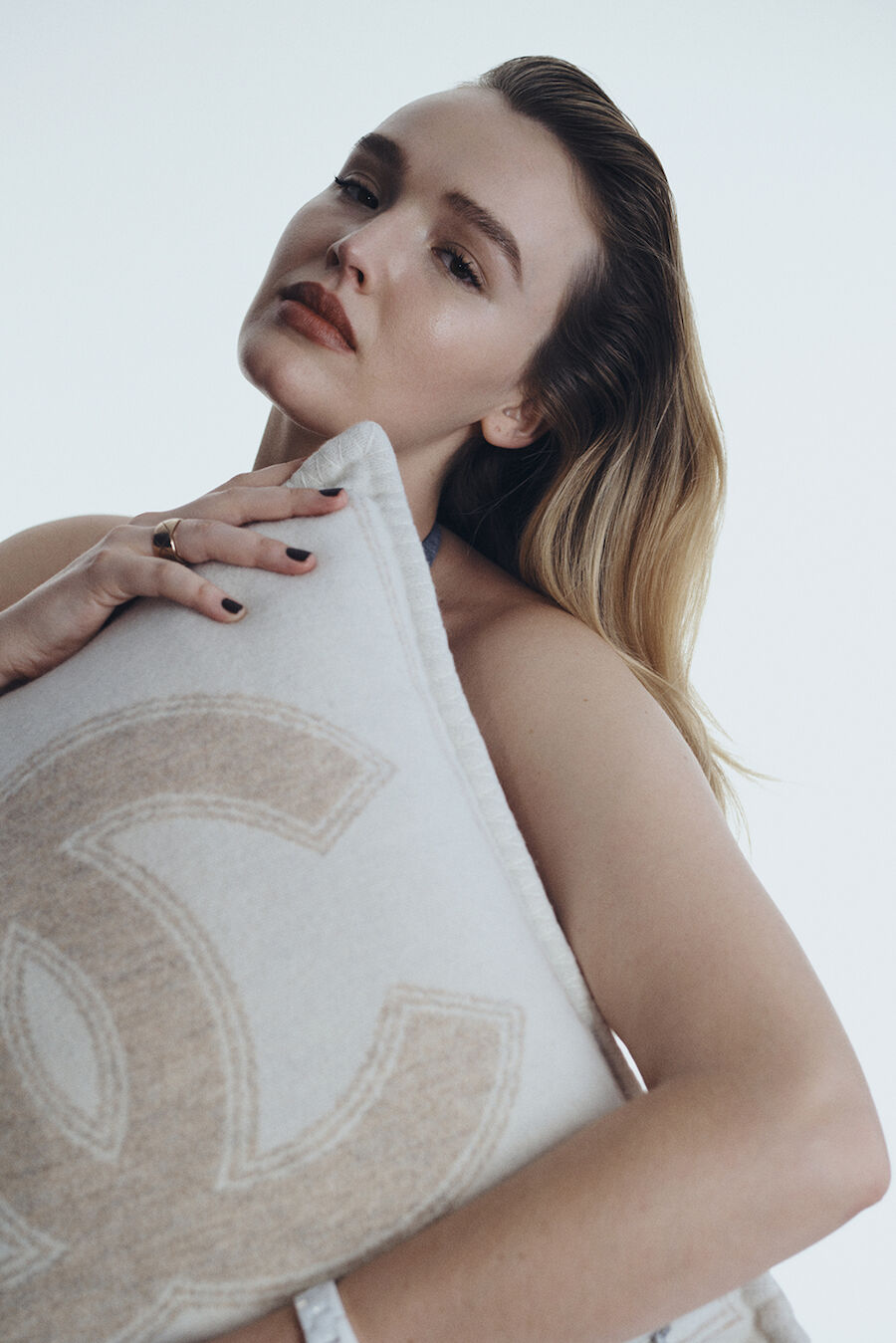 What is your favourite time of year and why?
I usually would have said summer because I love to swim in the ocean but I think my favourite time of year is actually fall. It's much nicer weather to be able to wear a chic jacket and pants and I love watching the trees change colour – and there are still a sprinkle of warm days in fall to enjoy by the ocean.

You have a very busy life, but what do you always make time for?
I always make time for getting outside. I always feel better after getting some exercise outdoors. There is no better feeling than being in the sunshine on a nice day plus I have a dog, so I need to make sure she is happy and getting her exercise.

What do you consider a waste of time?
You know when you have to call an airline to change a flight or something like that, and it's a 2.5 hour wait to speak to a representative? There are very few things I would consider a "waste of time" but I think waiting for hours to speak to a customer service representative tops the list for me.

Name something you are looking forward to (in the future).
There are so many things but I think the biggest one is the borders in Australia opening again. I can't wait for the day I can come and go and see my family throughout the year as I used to do. I miss them and wish I could spend more time with them, so I hope everything changes soon.
"I love watching the trees change colour – and there are still a sprinkle of warm days in fall to enjoy by the ocean."