Underwear is the most personal of garments. As women, it has the power to make us to feel comfortable and confident, whether for show or as a secret love letter to ourselves, worn daily.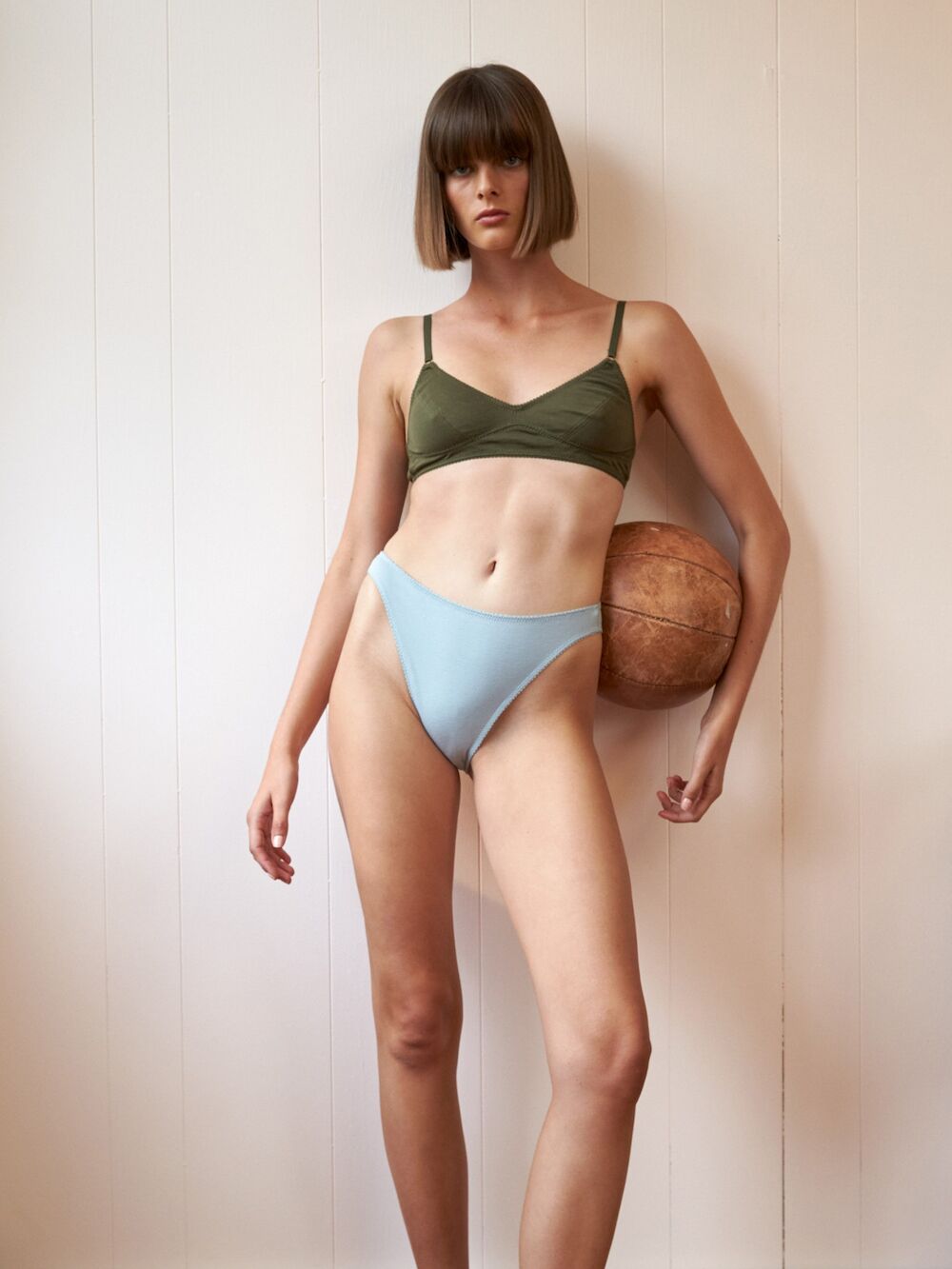 Sydney designer Sybilla Kenny started The Great Undressed out of necessity. Growing up, she couldn't find any underwear to accommodate and elevate her figure. "I've always been aware of how [awful] ill-fitting underwear can be," she says. We've all been there, subject to a too-tight bra, under-wire jabbing into ribs, straps stretched across skin. It's enough to ruin one's day, really. So, seeing a gap in the market for cute and comfortable underwear, Sybilla started making her own.
"Of all of the garments in your wardrobe, your underwear is the one item that naturally gets thrashed, repeatedly worn, washed, loved, and forgotten about. Underwear is something we all need," she explains. "I like the idea of people having such a strong connection with an item of clothing."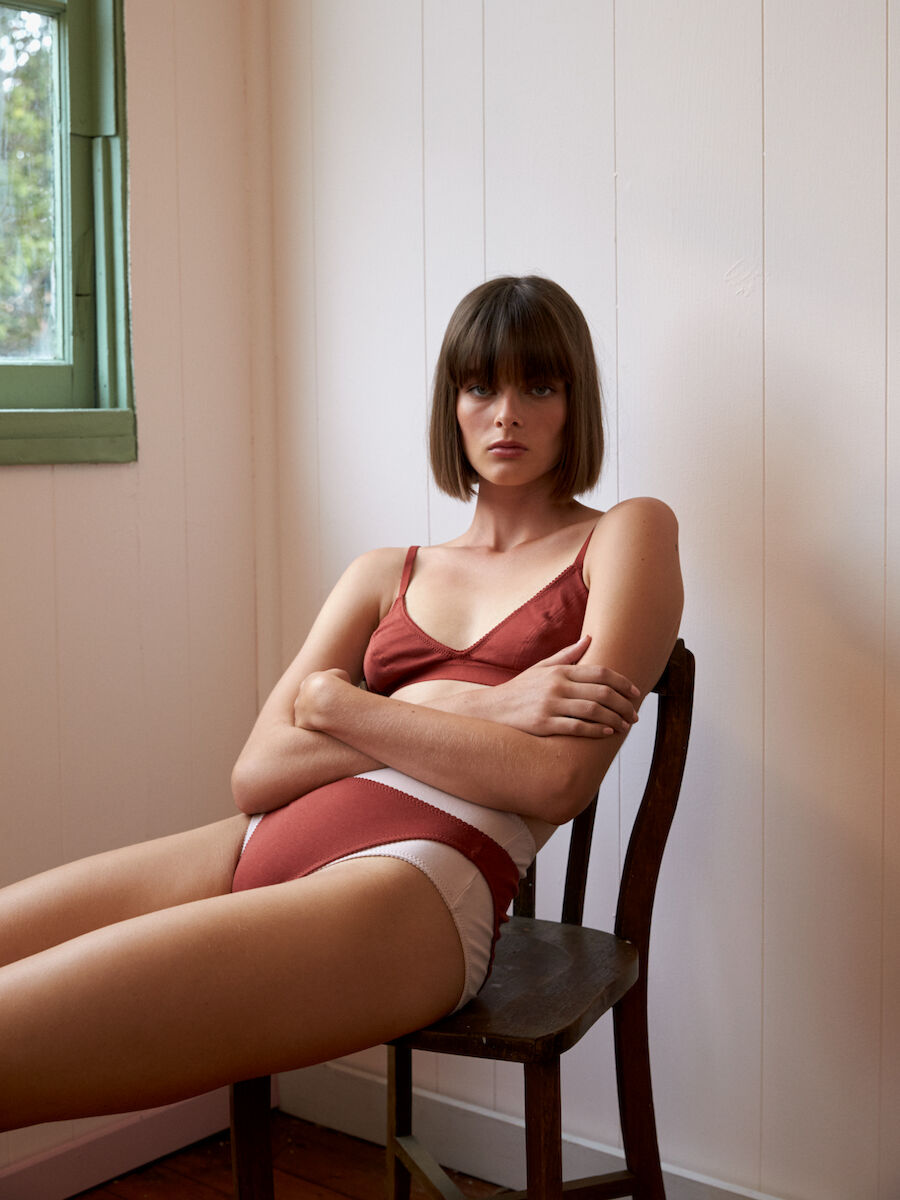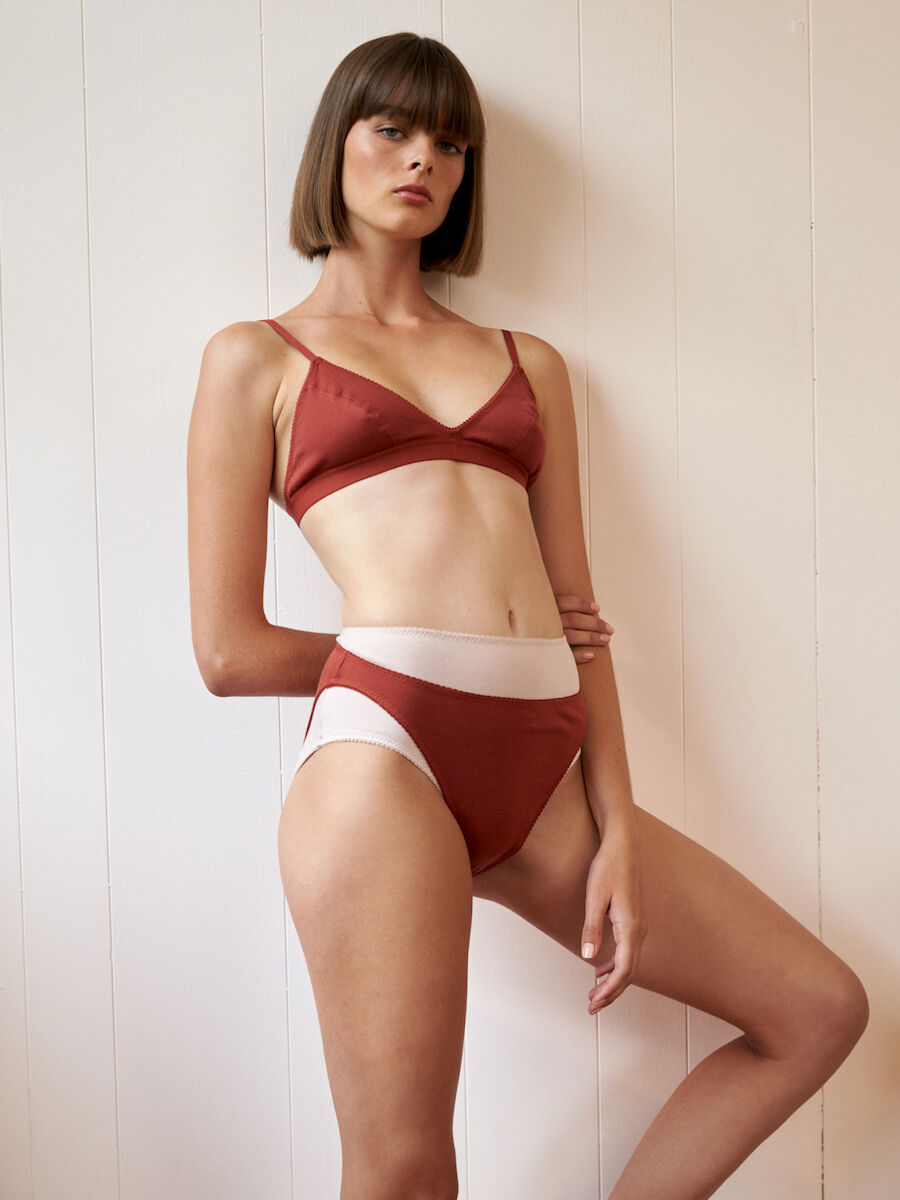 After graduating from UTS Fashion Design and spending a stint in New York working under other designers, Kenny began developing five underwear shapes to suit different types of bodies. While the range might seem small, countless considerations have been made at each and every step to ensure a premium product for the consumer, but also to ensure that each stage of the production process is mindful of the materials and manufacturers involved.
Fabric, how it's made and how it feels when it is worn, is a hugely important part of the business. Kenny uses 100% certified organic cotton, produced by a group of growers in India who are supported by an independent foundation that promotes farming as a sustainable source of income in the area. The fabric supplier, based in Japan, has been working with the same group of growers for over 15 years. Both parties are transparent about their supply chains to the extent that Kenny knows the lot number and year each batch of cotton was harvested.
"The Great Undressed is designed for women who like to make a statement about wearing what's best for them with little impact on the environment," Kenny says. This look good, feel good mentality carries through to how she wants her customers to feel: confident. "We want every customer to grab their undies in the morning and think, 'I am great undressed'. This morning affirmation is simple, but important in facing the challenges posed by the unrealistic societal expectations of beauty."