In just a handful of singles, the genre-allergic artist ASHWARYA has honed a signature sound and established herself as a singular force in music. While her influences contain multitudes, the emotions behind her songwriting—anxiety, longing, vulnerability—are as universal as they are authentic.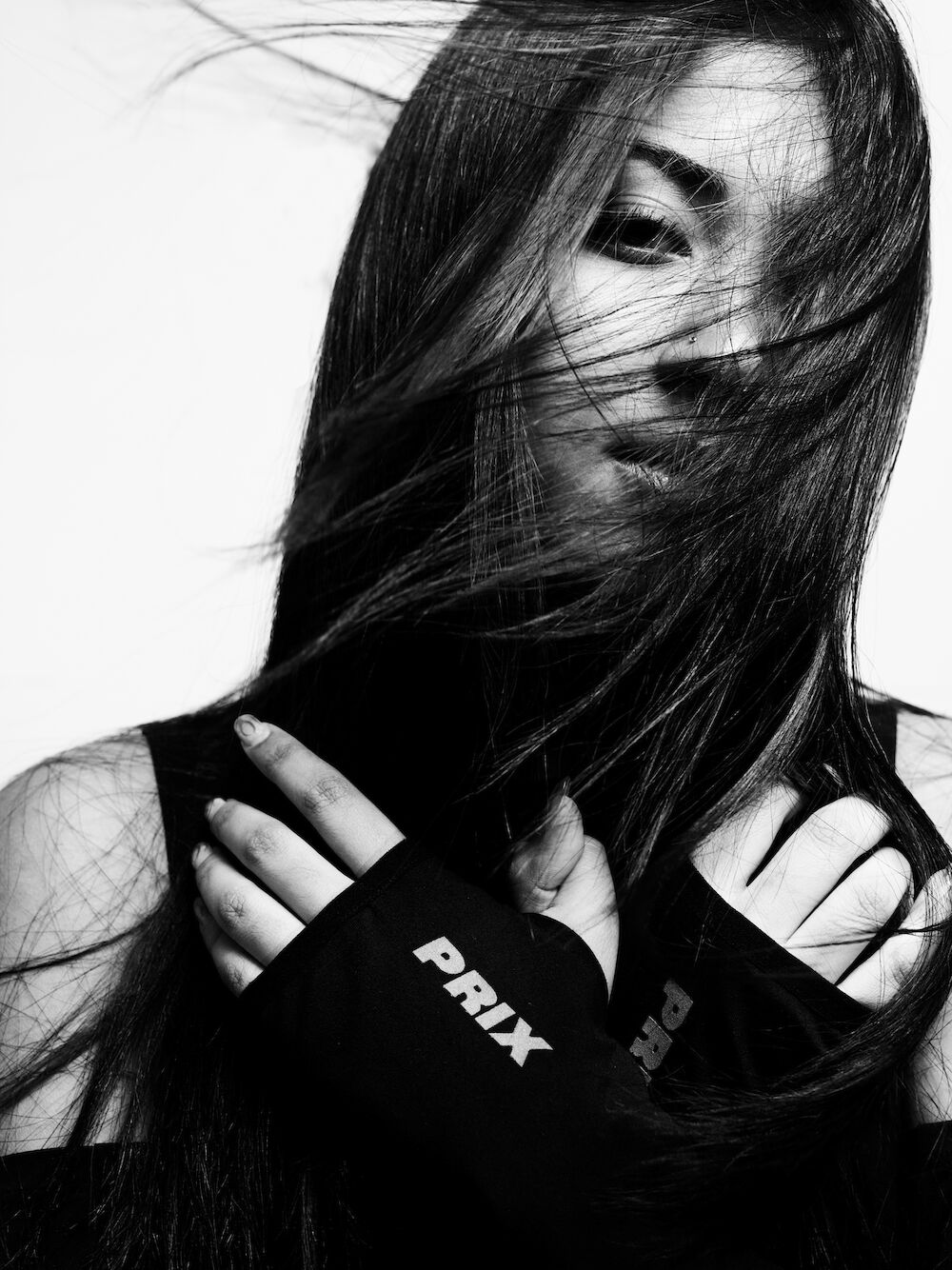 Ashwarya's music moves through your heart and then hits you in the gut. Musically, the 22-year-old Melburnian rising star aka Aishwarya Shah is multifaceted, with a sound palette spanning pop, electronica, hip-hop and all that her Indian roots inspire. But what really gets you is her knack for tempo shifts and real-deal feelings. "When I listen to popular music, hits from the past and hits from today, the commonality among the ones that become evergreen songs and the ones people never forget are the ones that come from a place of honesty," she says. "I wouldn't be able to put music out if it wasn't coming from that place. If I couldn't relate to it then I think people wouldn't buy into it."
Asked about the first music that moved her, after some deliberation ("I would have to go through some cathartic process to get to this conclusion") she nominates Queen. "There are songs of theirs that get me really emotional and it drives me to make music," she says. "The crazy thing is somehow they manage to have so much heart and soul and convey so much but still do something completely out of the ordinary. Sometimes I feel like music can be not as palatable when people try different things, but they always managed to have that emotion come across." And all of a sudden Ashwarya has revealed another unexpected facet of her repertoire.
After a number of well-received singles—the serendipitous anthem for chaos "Psycho Hole"; the hypnotic ode to flavour "Biryani"; and the confrontational and, at times, completely vulner-able "Comin@me"—the artist is in optimistic mood on her most recent single, "To the Night", which features Vic Mensa. "It's coming from a place of empowerment, a place of reflection, moving forward and taking charge," she says. "At the time of writing it, I certainly did not feel I was in a position where I could be in command and take charge. There's so much happening in this world with the pandemic and Black Lives Matter and the [movements for the] rights for women and people of colour. It's just so much to bear, especially as a young person and especially when you're making music—it just makes you want to pour out all of the sadness and all of the hopeless feelings you might have." While the track still has the thick and tough drivers that have become Ashwarya's signature, the slick and soaring chorus is something else. She explains she "wanted to write this because I wanted to feel empowered. I wanted to feel like I could take charge." And you feel that so hard as the chorus takes off; tribulation is stripped away as you shoot for that point of "absolutely just letting go of any fear".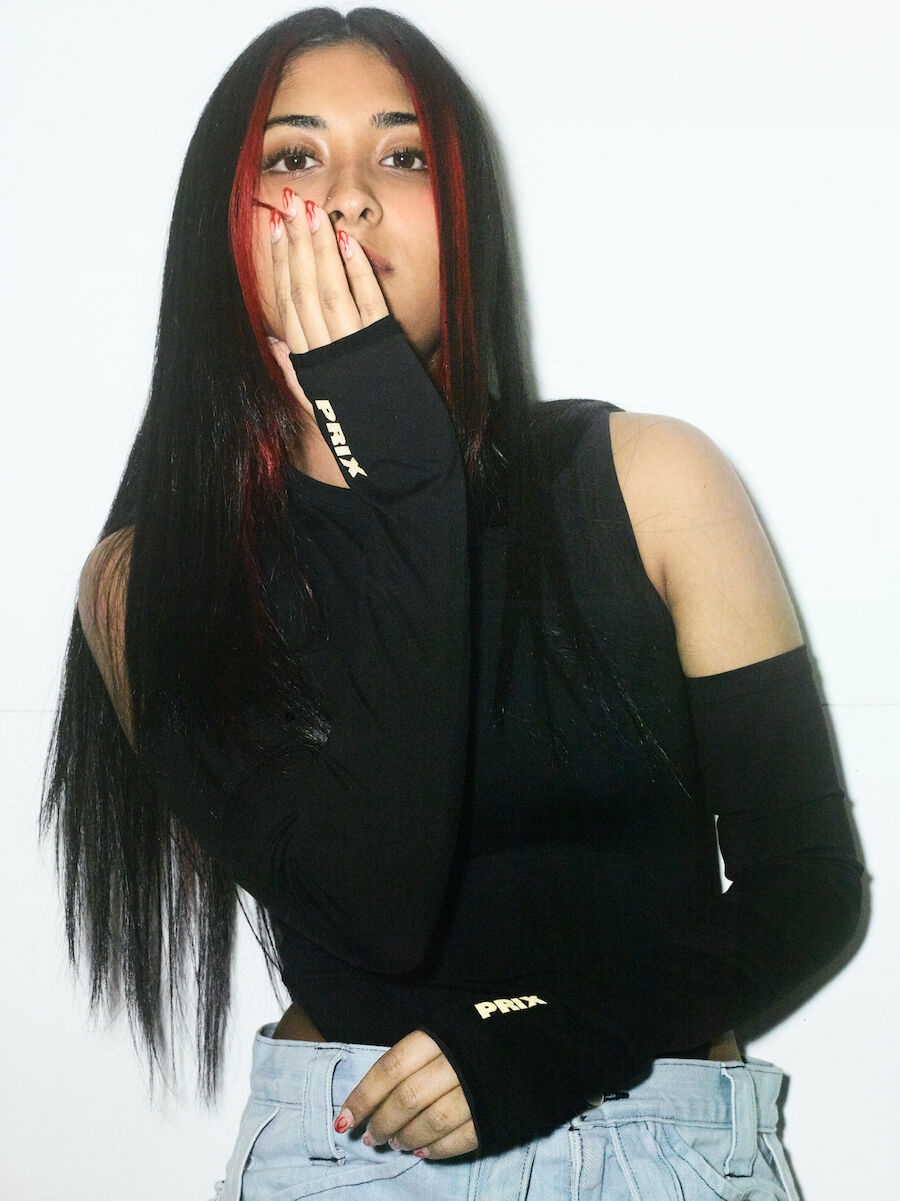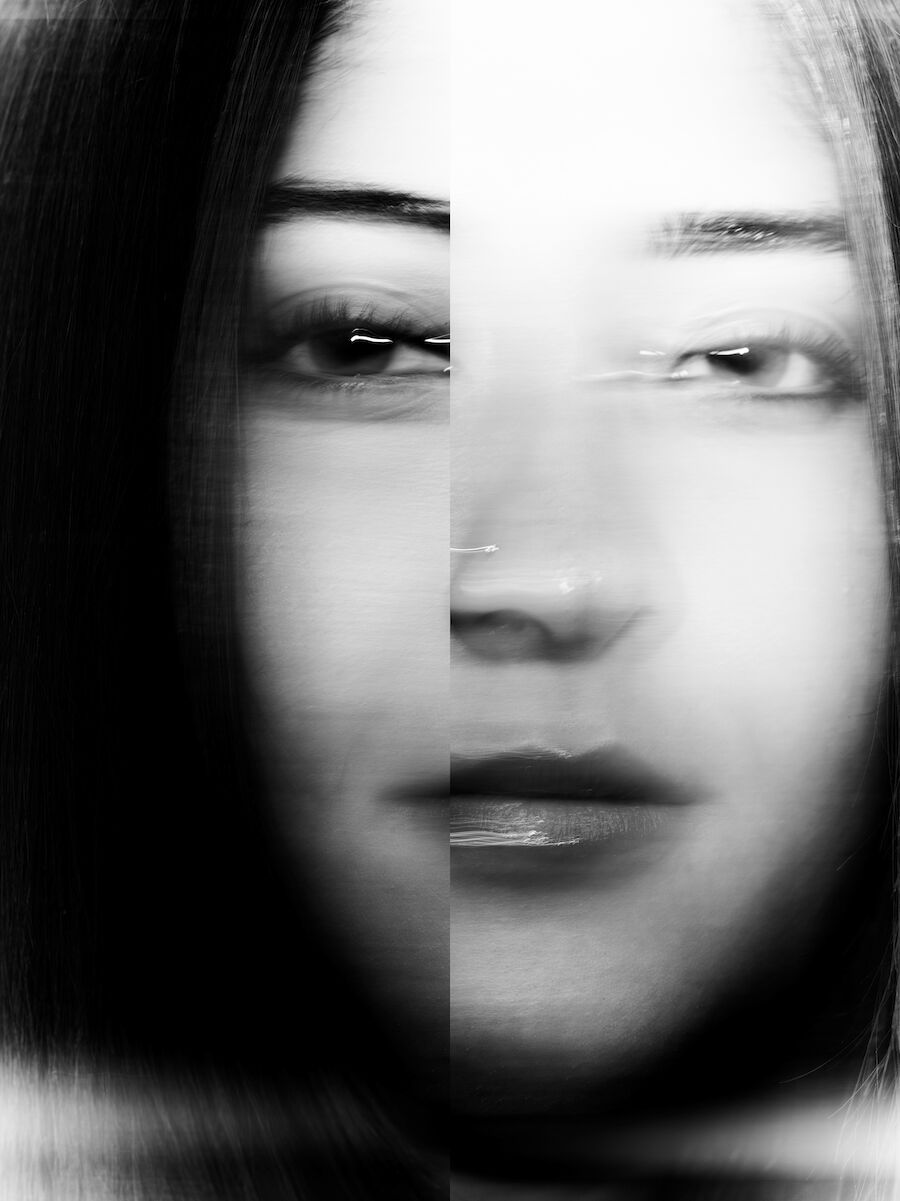 It's worth highlighting Ashwarya's incredible ability to harness, release and translate feelings. In her young discography, we ride waves of sophisticated emotion explored not just through lyricism, but also through use of mind-altering instruments such as the pungi—which we popularly recognise as a wind instrument used to charm snakes but which has been known to be used in religious practice to send worshippers into a trancelike state.
It seems as though writing from the heart and soul is as crucial as it is natural for Ashwarya. Her entry into music appreciation came via her grandma as part of an education in poetry and Bollywood soundtracks. She recalls titles that etched their narratives such as Kabhi Khushi Kabhie Gham..., Dil To Pagal Hai and Kuch Kuch Hota Hai. "There were all of these absolute bangers, huge Bollywood movies that came out in the early 2000s, but my musical inspiration came from the music my grandma would listen to—there's a sequence at the end of 'Psycho Hole' which is all in Hindi and inspired by an '80s Bollywood song," she says.
"So far, my music has been really hard-hit-ting and I guess it's pushing certain boundaries of pop with the tempo changes. In 'Comin@me' I revealed a more vulnerable side towards the end of the song, but I think that was just a little teaser [of] the other side of me," she says, hinting at her forthcoming EP, Nocturnal Hours, which is out on June 10 on Noize Recordings. "The remaining songs on the EP are definitely very different to everything I've released so far... It's going to show a side of me I don't particularly show often.
With the release details of Nocturnal Hours finally announced, Ash promises to keep us on our toes with the unexpected, as well as dabble in the familiar. "I know you hear it everywhere, but big 'main character' vibes," she says. We're convinced the output will stay completely in line with the echoing feedback that she's the future of Australian music—a bright young thing pivoting the perception of pop; a cosmic voice of chaos; someone to be proud of. And so humble with it. "It's going to feel like a release," she says. "It's nice to get all of your feelings out there."