Nothing feels as good as cashmere; so cosy it's like wearing a hug. Once a garment is on, you won't want to take it off. Thanks to Dutch label Extreme Cashmere, you don't have to: they've created cuts for every occasion and everyone.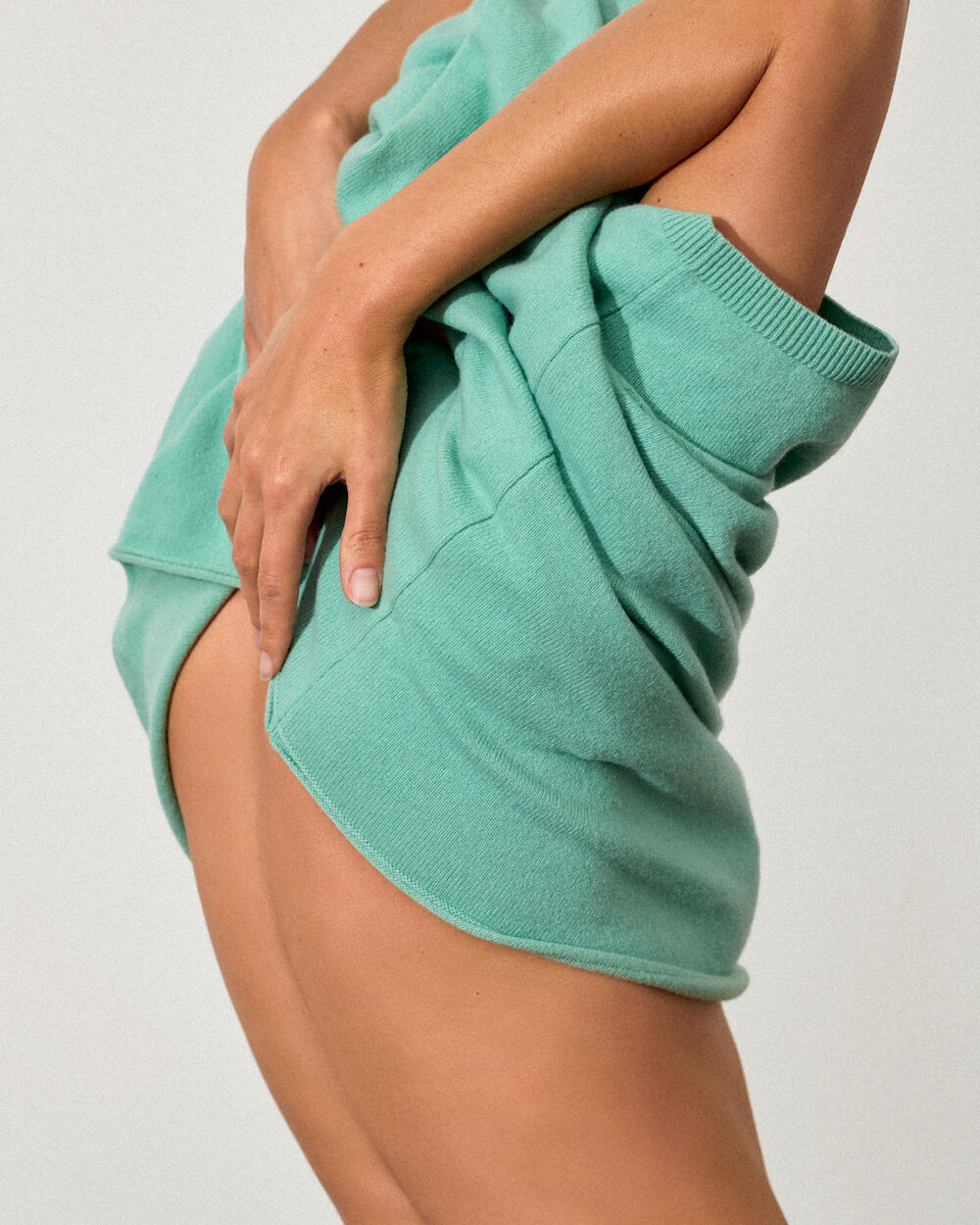 Unisex and unisize is how founders Saskia Dijkstra and Camille Serra describe their label, Extreme Cashmere, which favours timelessness over trends. Classic sweaters, T-shirts and coats are designed to suit all body types and gender expressions. A true focus on quality and craftsmanship means they avoid being tokenistic in their approach. The result is a well-rounded wardrobe—all crafted in the ultra-luxurious wool—that you can imagine traversing different demographics with ease.
It's this versatility that first drew Dijkstra and Serra to cashmere decades ago. Between them, they have worked with the likes of Joseph, Margiela, Agnès B. and Jil Sander, with the material playing a starring role throughout their careers. "The idea of starting our own label was to create the ultimate sweater on one hand and a democratic wardrobe on the other," Serra says. "For human and ethical reasons, I wanted to show that style is about freedom and not fashion diktats."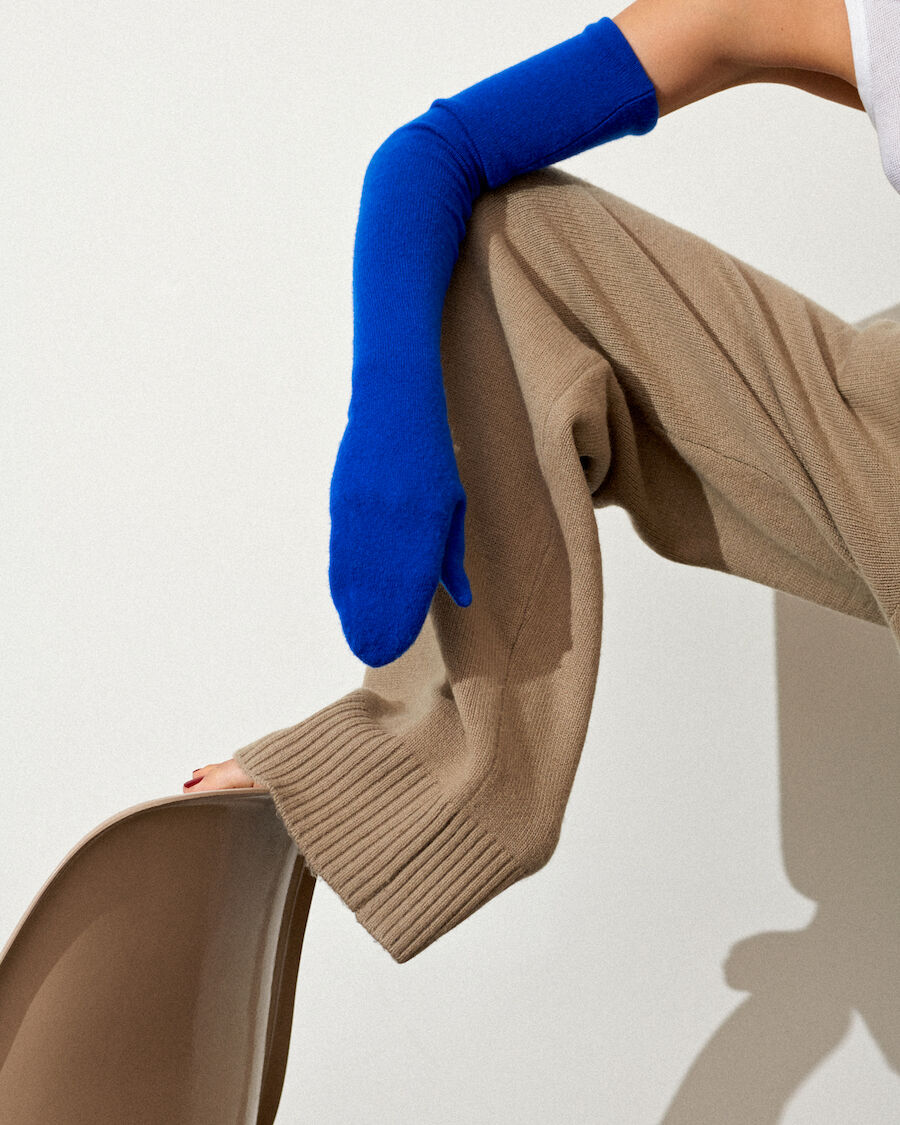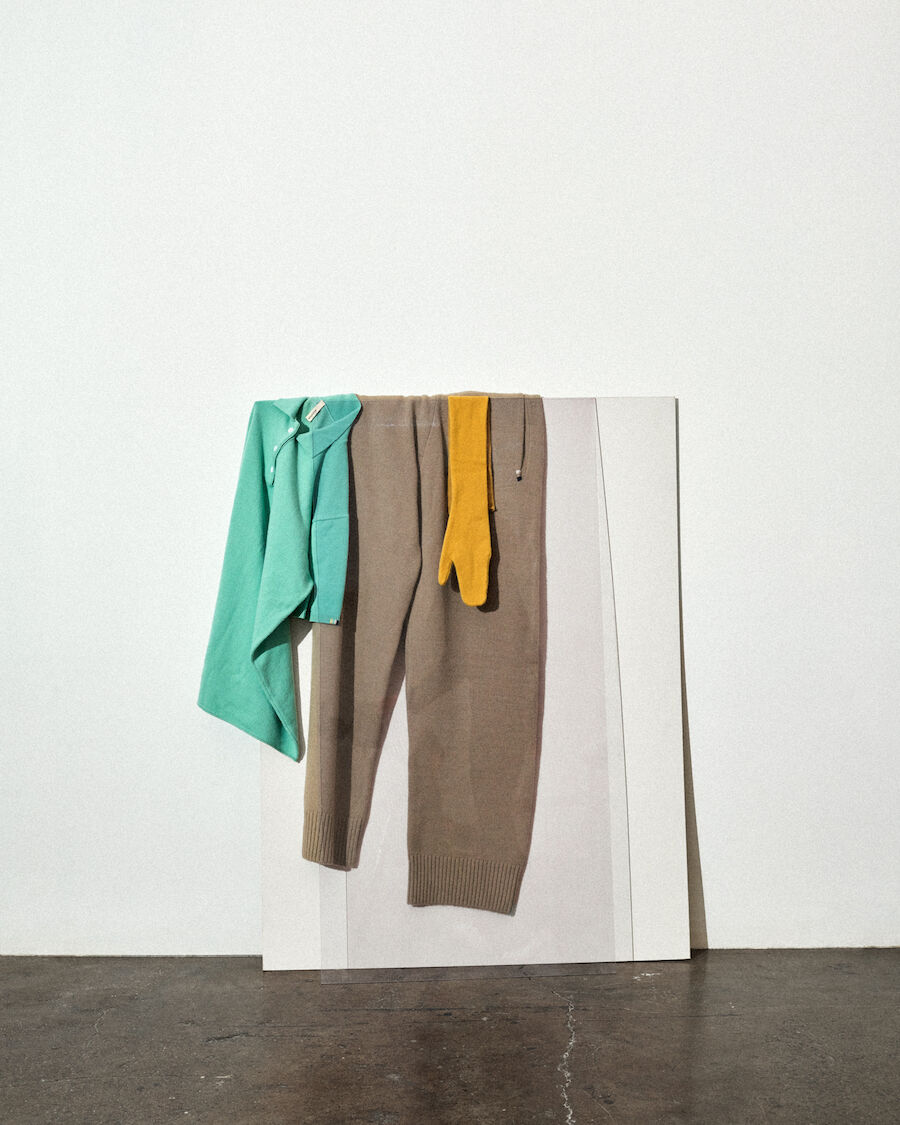 There has never been a more culturally relevant time for brands to shift towards this idea of authenticity when conversations about the future of the environment and the power of the consumer are paramount. "This generation cares what their product is made from and where it came from. That quality is being recognised again," Dijkstra adds, explaining that they are proud to have developed a deep relationship with their cashmere manufacturers in Hong Kong. "We have our own team whom we know and have been working with for 15 years. The factories look after their staff well. We visit them frequently ourselves."
In a world of fast fashion and fleeting fads, cashmere might be one of the last true investment pieces. The initial outlay will get you a garment that promises to take you through a large portion of your life. In buying less and buying better, we can help shape how we want the world to be—one soft scarf or pair of perfectly relaxed lounge pants at a time. Just make sure you care for it correctly. Dijkstra and Serra's hot tip? Machine-wash your Extreme Cashmere pieces on the wool cycle and dry them flat on a towel before ironing and removing any pills. You can also tend to your Extreme Cashmere garments regularly and lovingly with the cashmere comb that comes with each purchase.