Natasha Stagg's writing holds a mirror to her generation: the digitally fluent millennials for whom the world is both smaller and bigger than that of their predecessors. In everything from Stagg's celebrity interviews to her fiction writing, where she's able to express a very in-between way of being in the world today, we feel the inevitable dread that comes with such a distinctively expanded understanding of life. With a new book of essays, Stagg looks back on the past decade as it comes to a close via New York at the intersection of fashion, art and culture.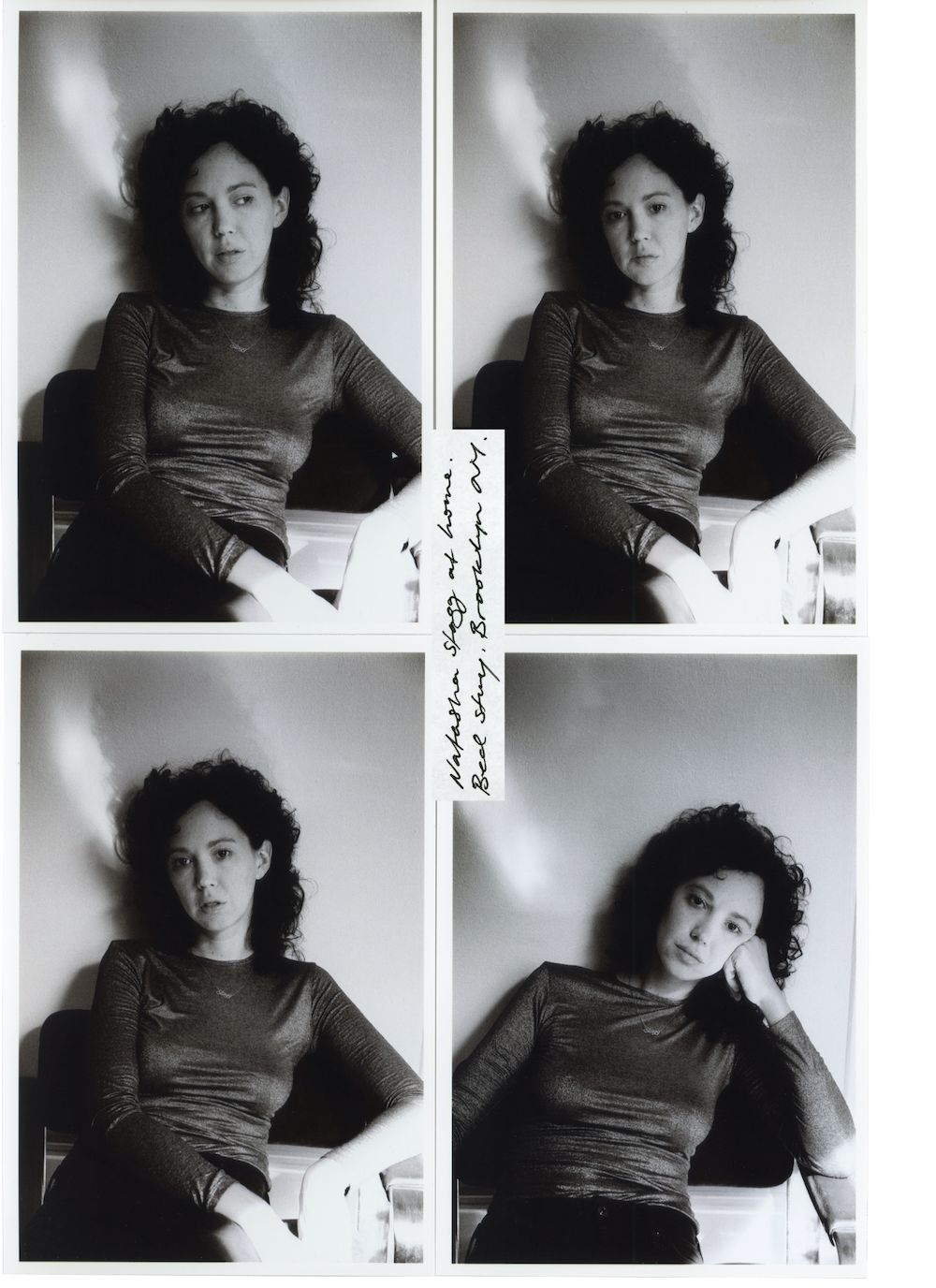 "I don't know if I want to, but I definitely do feel like an outsider in the media world, no matter what I do," explains Natasha Stagg, whose latest book, Sleeveless: Fashion, Image, Media, New York 2011–2019, is one of the most tantalisingly scathing portrayals of the New York media world and the ways our lives are heedlessly mined by it.
It's a feeling that might have been necessary for Stagg as she wrote the essays (both fiction and non-fiction — it's not always easy to tell the difference), which she files into four categories: public relations, fashion, celebrity and engagement. She tells us stories we think we already know in a way that teaches us just how much we don't.
"I am always meeting people who are somehow more inside — people who have worked at more publications, in television, as real journalists, as producers, as content creators with big budgets or spon-con; at a social media platform's office, people who actually understand the algorithms and statistics that the rest of us only read and hypothesise about," Stagg says. "I get this feeling that everyone has had a meeting with Google or that they have a beneficiary with ties to the government, and that all of what I'm going on and on about is obvious to them."
Following her move from Arizona to New York in 2011, Stagg has achieved what many could only dream of: a CV boasting two acclaimed books released by Semiotext(e) — the journal-cum-publisher helmed by I Love Dick author Chris Kraus, responsible for thrusting the likes of Kathy Acker to the apex of the literary canon — as well as a swathe of fashion and culture criticism, features, profiles, columns, both during and beyond her tenure as a senior editor at V magazine.
"I get this feeling that everyone has had a meeting with Google or that they have a beneficiary with ties to the government, and that all of what I'm going on and on about is obvious to them."
In both her debut novel, 2016's Surveys and this year's Sleeveless, Stagg gives voice to a distinctly modern sentiment in a way that few writers are able. Surveys tells a vivifying first-person coming-of-age tale that tracks Colleen, a 23-year-old graduate who we first meet at the store-front of a market research facility nestled within a bleak suburban shopping centre in Tuscon, Arizona. With a slew of brand activations, sponsored partnerships, an online romance and a social scene comprising generally vacuous companvy who communicate using the vapid language you'd expect from such types, it becomes clear that Colleen leads a life that places her firmly within the category of "influencer" — although Stagg never actually uses the term outright.
Both books give voice to the selves we project and those things by which we have come to measure and monetise ourselves (likes, shares, sponsored content). Voices like Colleen's can be found in Sleeveless, too, like glancing cameos painted with a distinctly post-internet apathy that Stagg distils with piercing clarity.
"Sleeveless is full of self-doubt, which is intentionally preserved because I don't think I could really analyse our current moment as it is happening without a disclaimer, or many, about it not being over yet," Stagg explains. "I think it's not important which of these stories are fiction or non-fiction because they are all both, really. Even in my essays I sort of speak from the voice of a character I've made up."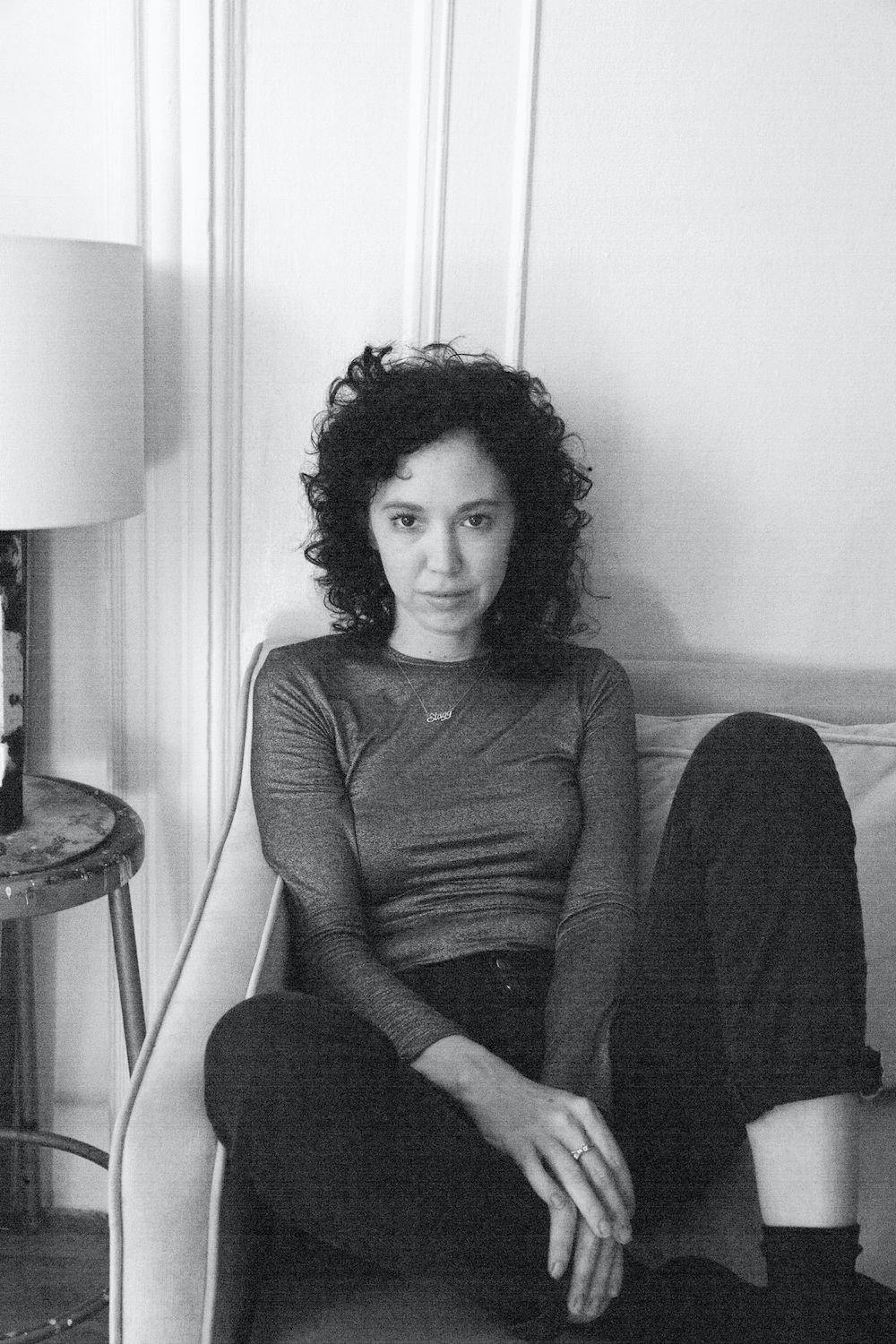 But once you arrive at her essays on fashion, characters are dismissed and a sensitively passionate disposition — often absent in the real-world fashion industry — reveals itself. In the essay Bellwether Boots, Stagg undresses the multi-layered history of Demna Gvasalia's Autumn/Winter '17 Balenciaga collection, masterfully detailing the cultural significance of the red knee-high boot, an item that ended up in nearly every presentation on the schedule that season. She talks about Vincent Gallo's Buffalo 66 and David Lynch's Wild at Heart and examines how, on Gvasalia's runway, the red boot symbolised tensions between American capitalism and Soviet austerity. While Stagg is often praised not for her fashion writing but more for her ability to dissect and disseminate the digital age with clarity, this red boot essay emerges with a brevity and f lair rarely seen in contemporary fashion discourse.
"I've always been obsessed with fashion writing, so I have high standards for it," she says. "I'm not saying I can do a better job, but I see a lost opportunity there: the people who really know fashion are just writing about a luxury tradition that is meaningless to most people, not really trying to explain the broader implications, and the people writing social criticism are making a lot of mistakes when they try to talk about fashion."
Most potent throughout Sleeveless, as in much of Stagg's broader work, is her ability to capture the ways we have become disillusioned by the increased cross-pollination of editorial and commercial structures. "I do find it fascinating," she says. "Dean Kissick [art magazine Spike's New York editor] recently wrote about the ouroboros of a rapper naming himself Gucci Mane after the status-oriented brand Gucci, then getting cast in a Gucci ad, then including Gucci products on his album cover — art-directed by Gucci's creative director, Alessandro Michele — and so on and so on forever."
"People who really know fashion are just writing about a luxury tradition that is meaningless to most people..."
Without rejecting it altogether, Stagg's fashion writing offers a resentful yet welcoming shrug at the ways that brands have become publishers and publishers have become brands — for the ways in which these new structures are becoming necessary. And as they become necessary, it becomes less about a distaste for the media and the "death of print" or some golden era of magazines, and more about the birth of a far more curious amalgamation of what has yet to form: its evolution, and what could be gained.
"The product becomes the consumer," she says. "And in a way it's art without an artist behind it... this whole process [is] a symptom of a failed system. It's not just the irony that's attractive, it's what we end up learning about the human condition. It's exciting to know that value can always be redefined."