Out of the Ordinary: CHANEL FACTORY 5
As N°5 celebrates 100 years of celebrity CHANEL pays homage to the iconic visual codes of N°5 to mark the occasion creating a limited edition collection: CHANEL FACTORY 5.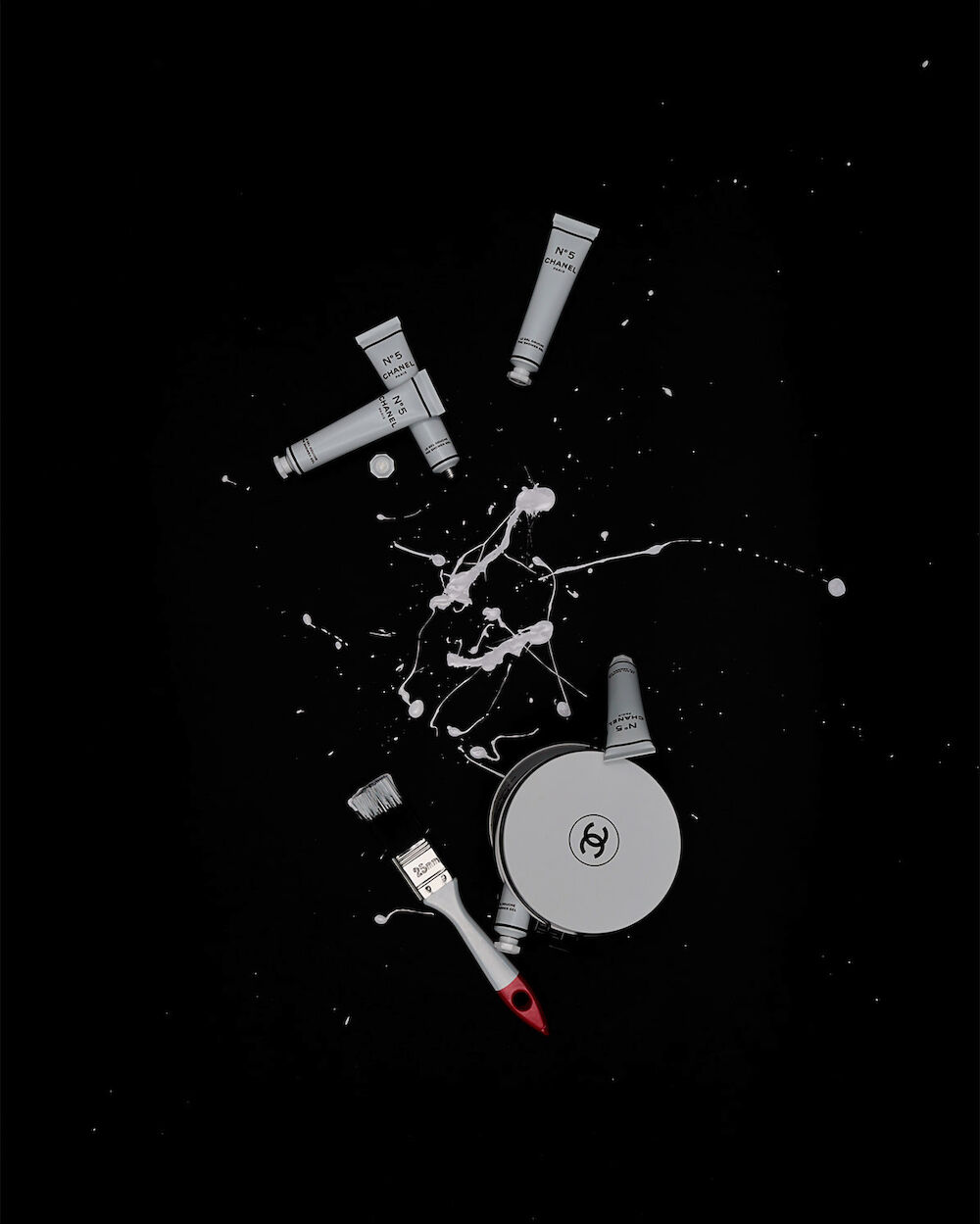 Celebration of 100 years of the iconic CHANEL N°5 continues and it's latest iteration takes form in a series of 17 products that imbue ordinary items with that N°5 black and white magic transforming them into nothing short of limited edition collectors items.
It's hard to believe when you look at the tea tin (filled with bath tablets) or the body cream disguised in a paint tube, that the cult fragrance N°5 was imagined by Gabrielle Chanel 100 years ago. The epitome of modern, classic design - the CHANEL FACTORY 5 collection reminds us that the visual language of CHANEL N°5 transcends one that is confined to a trend or season. The pared back minimalism of the black and white clean lines draw you into these objects with a sort of kid-in-a-candy-store type of enthusiam and much like that Warhol-esque method of transforming the ordinary into the extrodinary, these limited-edition paint tins or decorative tape now also take on that object-as-art classification. The effect being; filling one with an urgent desire for discovery, the childlike satisfation of revealing that there is a N°5 soap inside the casing fashioned like a shoe polish tin and that you want them all.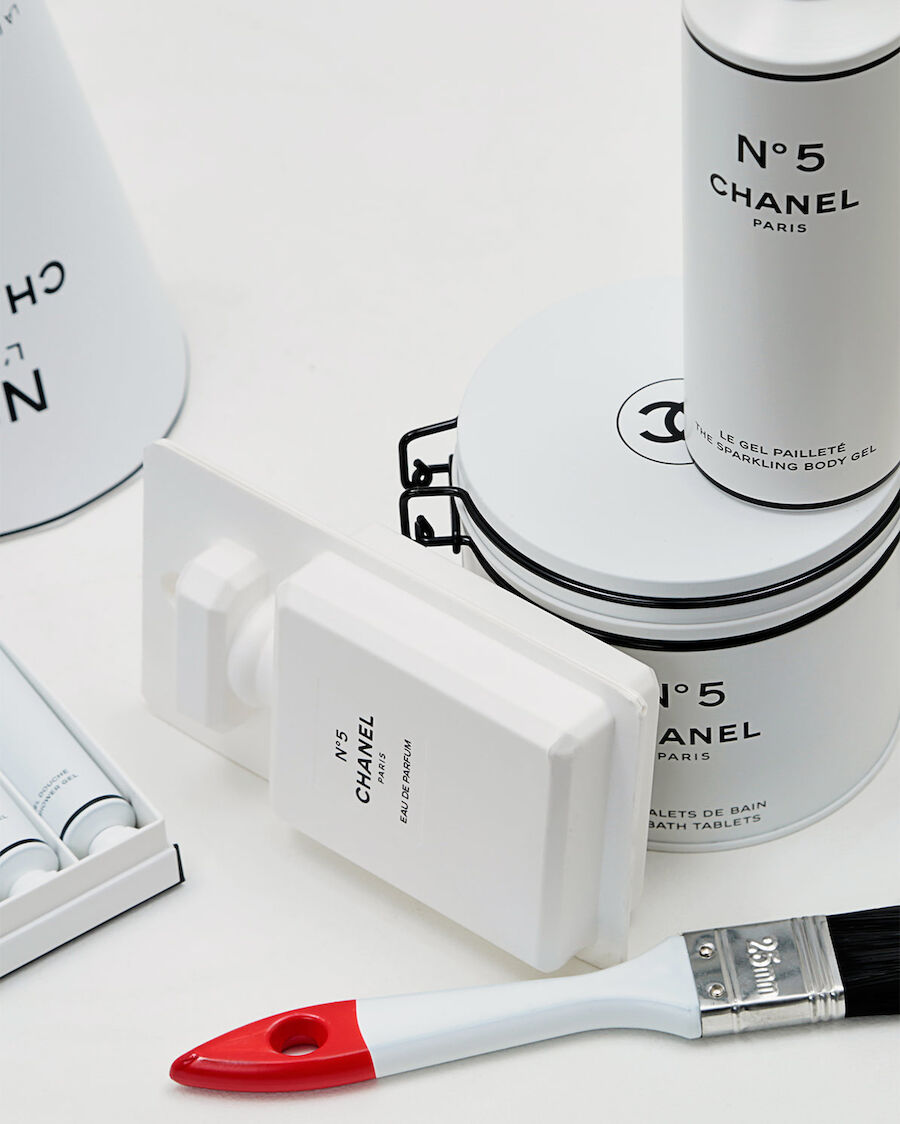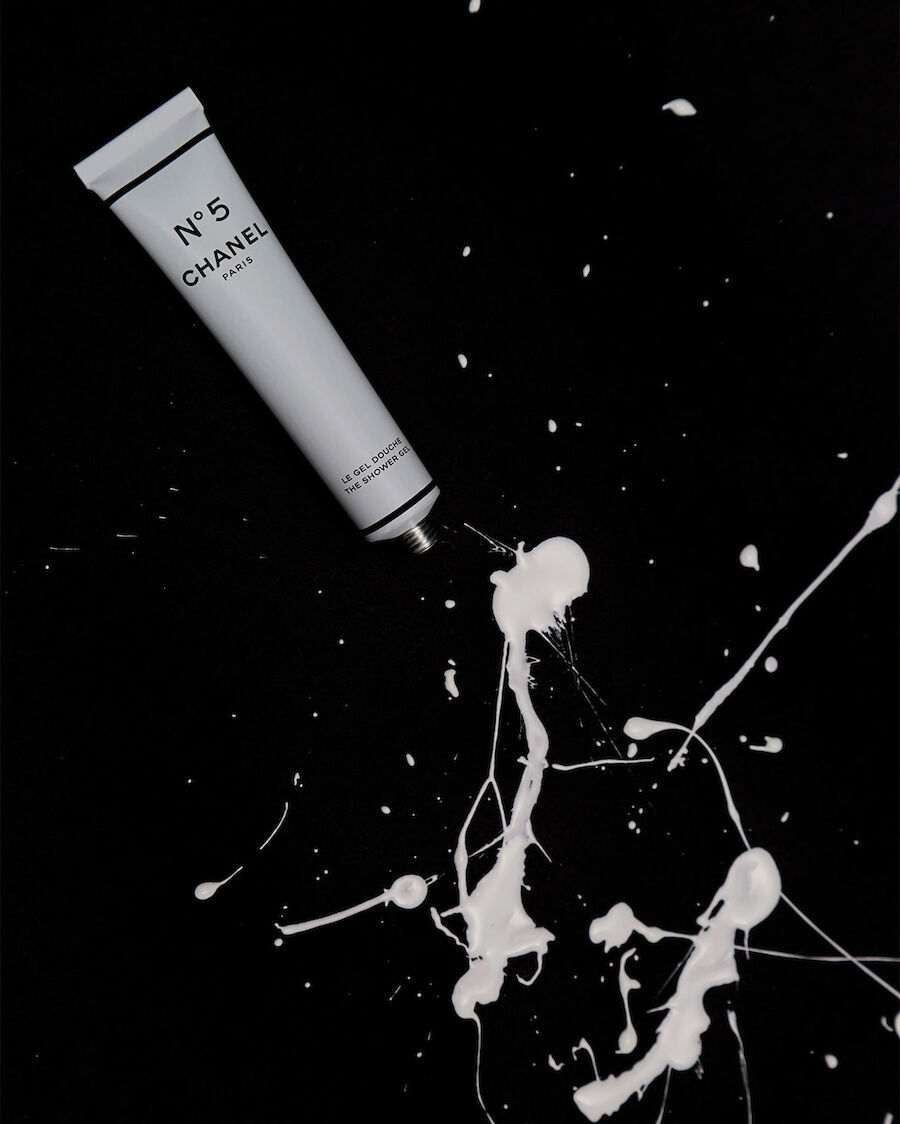 "Every year for a century, N°5 has been the talk of the town and has found its place through its ability to reinvent itself. Through "100 Years of Celebrity", we want to show that an object is not iconic by birth, but that it becomes so by what it conveys, what it brings to life, what it says about its time. N°5 has managed to transcend time and tell the story of the times."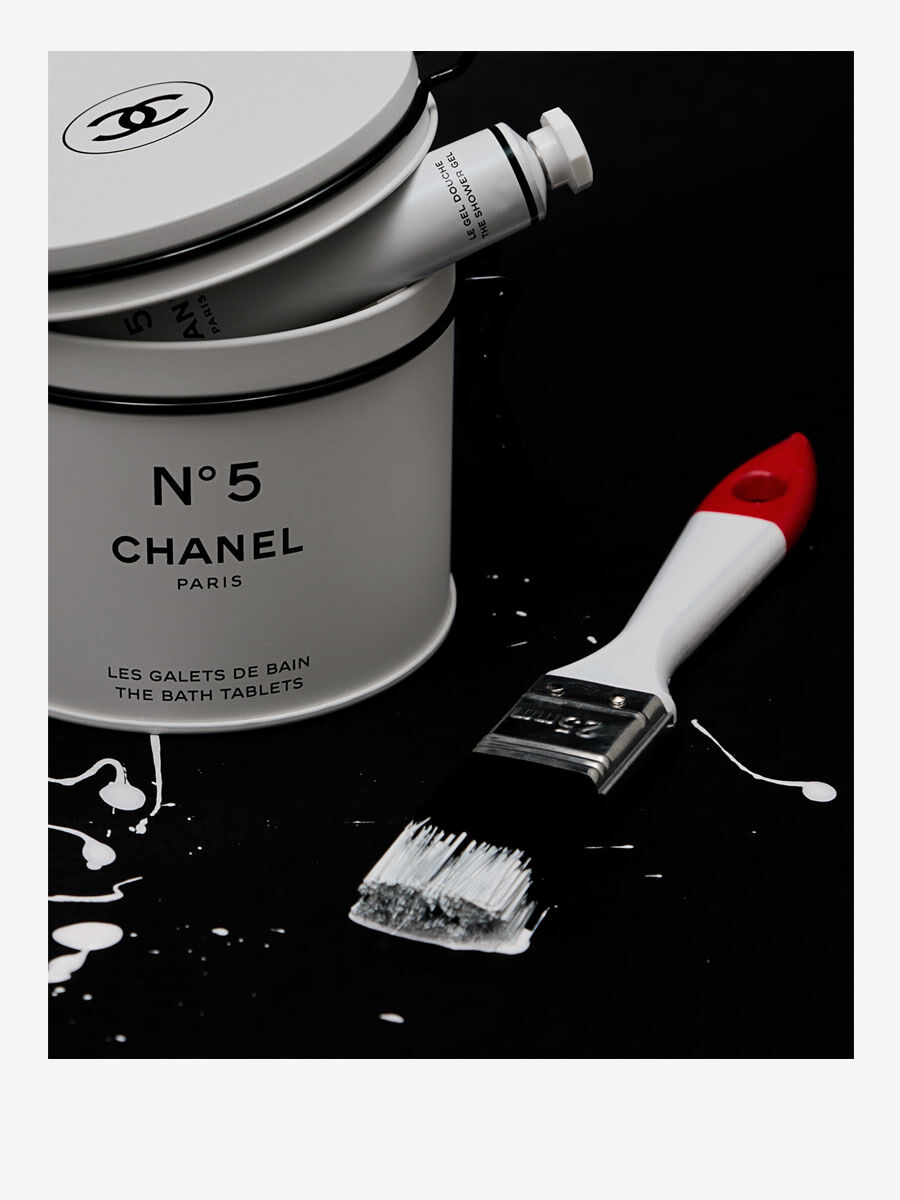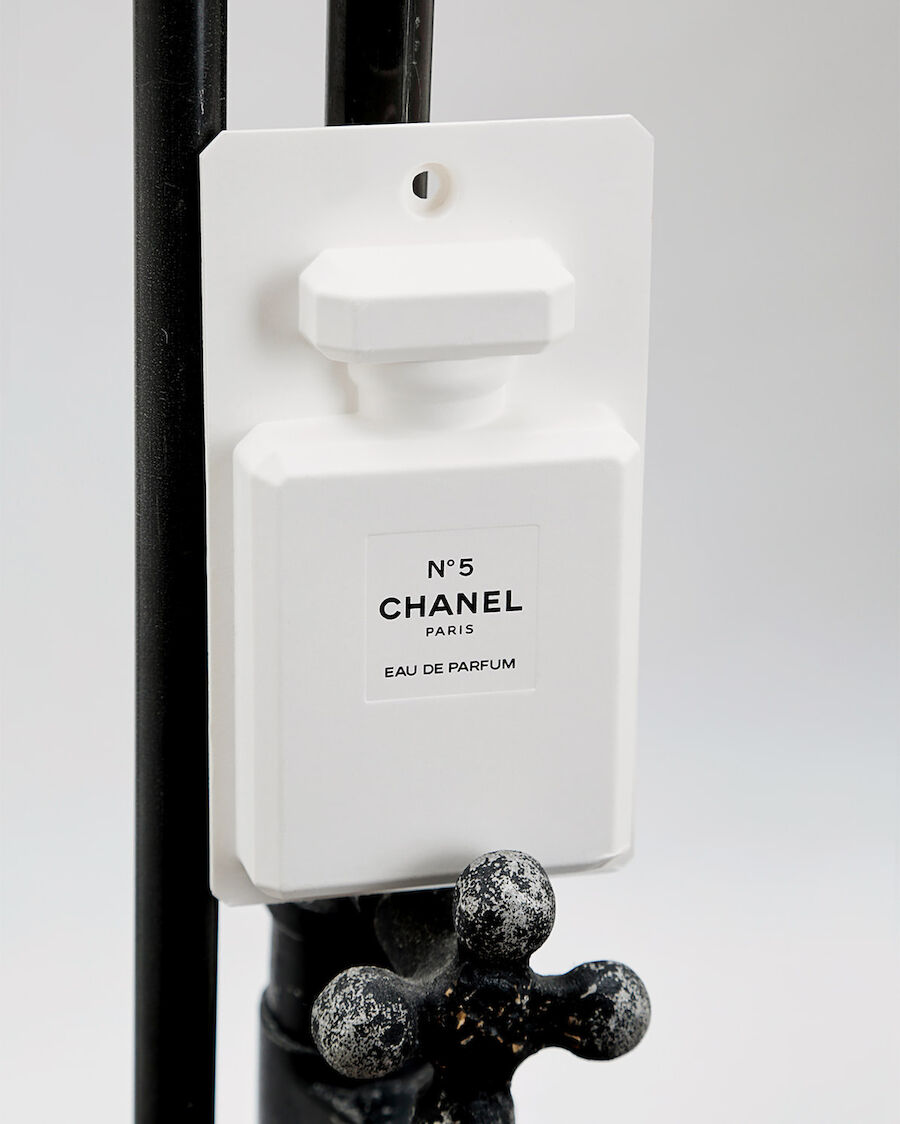 In keeping with the spirit of playfullness and discovery there are also CHANEL FACTORY 5 'theme-parks' popping up around the globe in support of this new collection and while all states currently can't rush into store - one can experience the collection and the uniquely CHANEL factory experience online here and as for when we can all go and experience the collection IRL...
Our advice would be run don't walk.