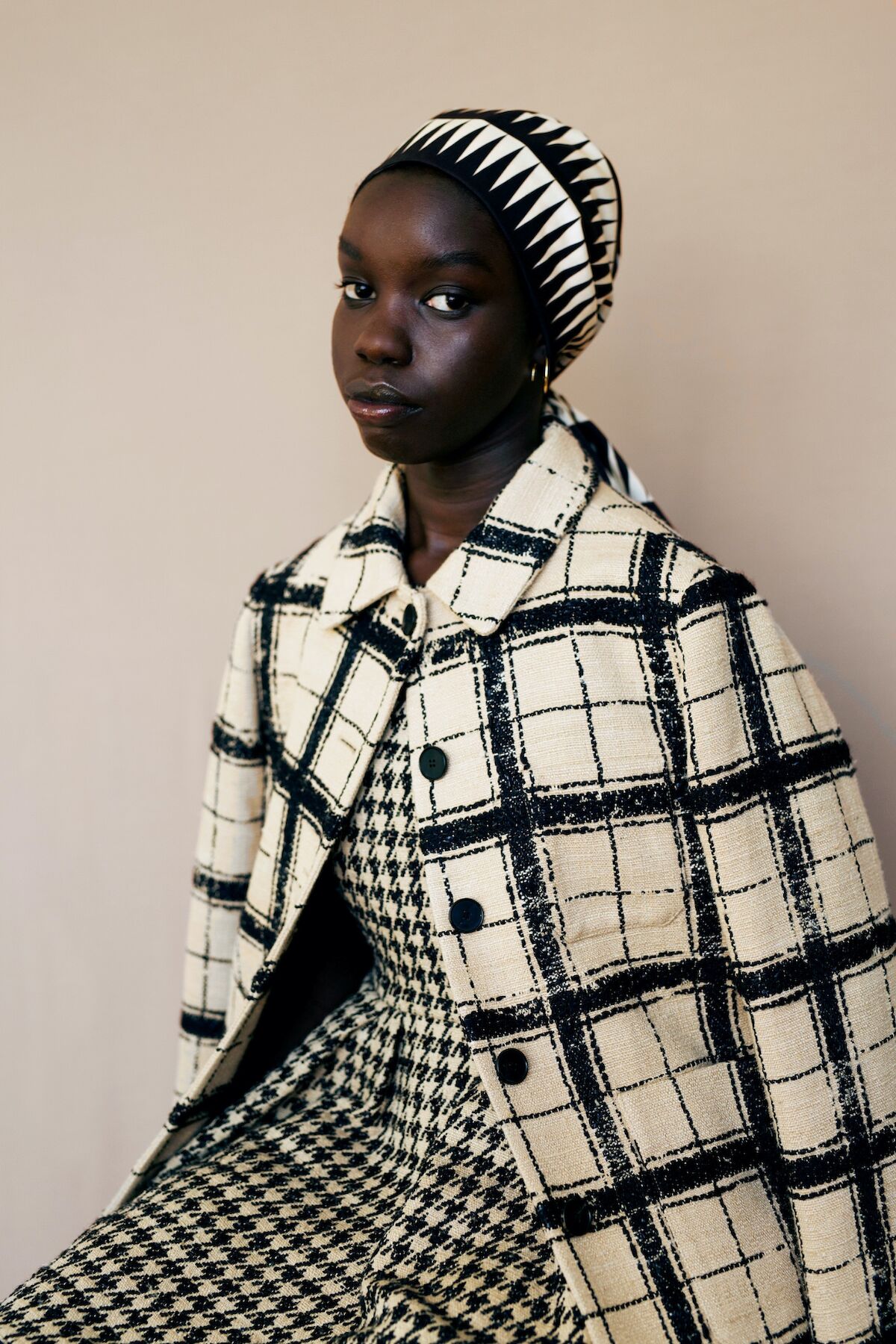 We shot this story on March 19th - aware the world was changing but naïve as to just how much the next few months had in store. This story with Atong and her sister Nancy was to serve as the featured artist folio and cover we publish every issue. However, the challenges posed by the global pandemic had different plans.
Atong Atem is a force – Born in Ethiopa, the South Sudanese artist came to Australia as a child and refugee with her parents. Her photographic work explores migrant narratives, postcolonial practices and identity. Her work is personal, layered and beautiful. While I was initially upset we couldn't give these images the print real estate they deserve, the story took on a new poignancy in the wake of the tragic death of George Floyd and the historical flashpoint it served to the Black Lives Matter movement.
INPRINT is fiercely proud to celebrate Atong's voice as an artist and a black woman telling black stories. It was a pleasure and privilege to collaborate with Atong and work with her sister Nancy to create pictures at our friends home, unencumbered by a giant team. An experience further amplified, in meaning with Atong's reflections and comments on the world we live in.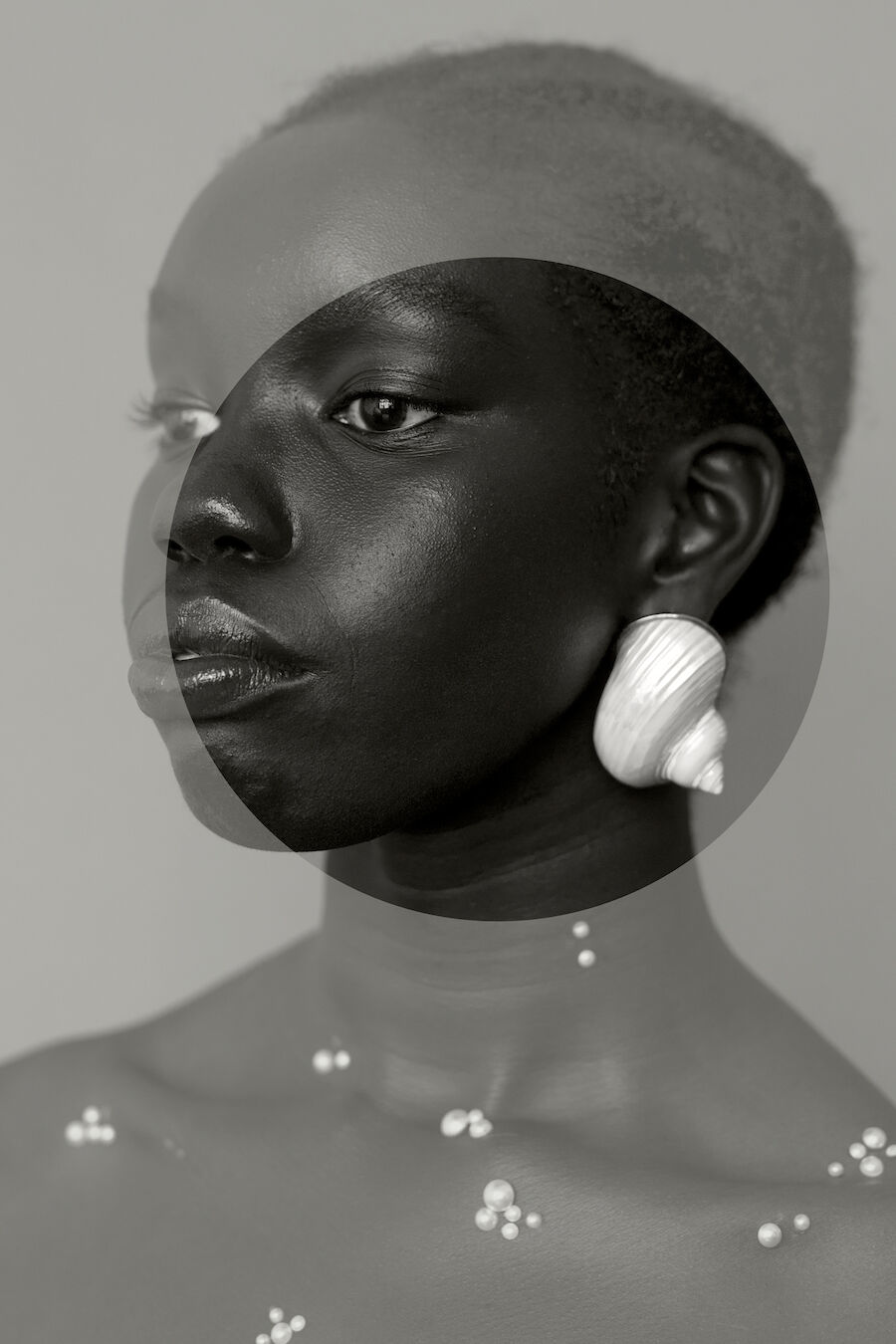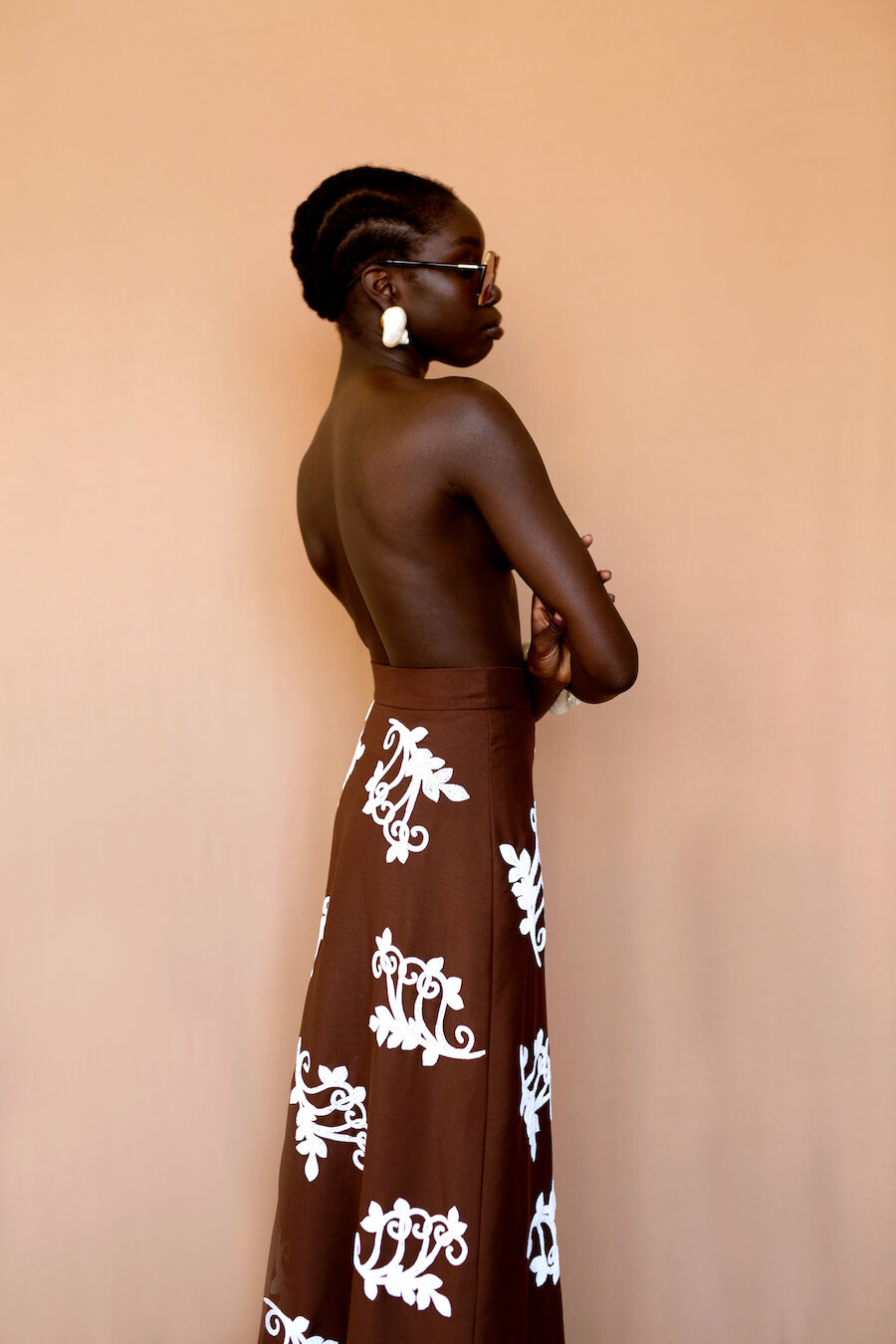 The brutal murder of George Floyd by police last week in the United States has served as another tragic flashpoint in history for the systematic abuse, oppression and inequality black people endure daily in America and indeed all over the world. How are you feeling at this time as a black woman? What would you like to express to the world right now?
It's unfortunate that it has taken so many black deaths for the world to pay attention to the intersecting issues that black people face and have been speaking up about for a long time. Personally, I was really shaken by the way black people are turned into symbols, cautionary tales and icons before we are people. It saddens me to see people try to turn George Floyd's daughter into a symbol rather than give her space to grieve and be a child.
However, I also feel empowered and inspired by the movement that it has inspired, both in America and around the world. Currently, there's a group of young South Sudanese women responding to the current Black Lives Matter movement by outing rapists and abusers in our communities and ending a culture of silence and shaming. I've seen other East African communities have similar movements and of course, here in Australia, we've seen tens of thousands of people across the country protest in support of First Nations people and their ongoing experiences of police brutality and deaths in custody. I've seen millions of dollars raised at a grass roots level and politicians held accountable by the communities they claim to represent. I see a shift in the way we relate to the media and the kind of stories and opinions we readily consume.
I'm hurt, angry, sad, inspired, confused, exhausted and so many things all at once but mostly excited to see our collective anger and upset used as fuel to fight for actual, tangible change.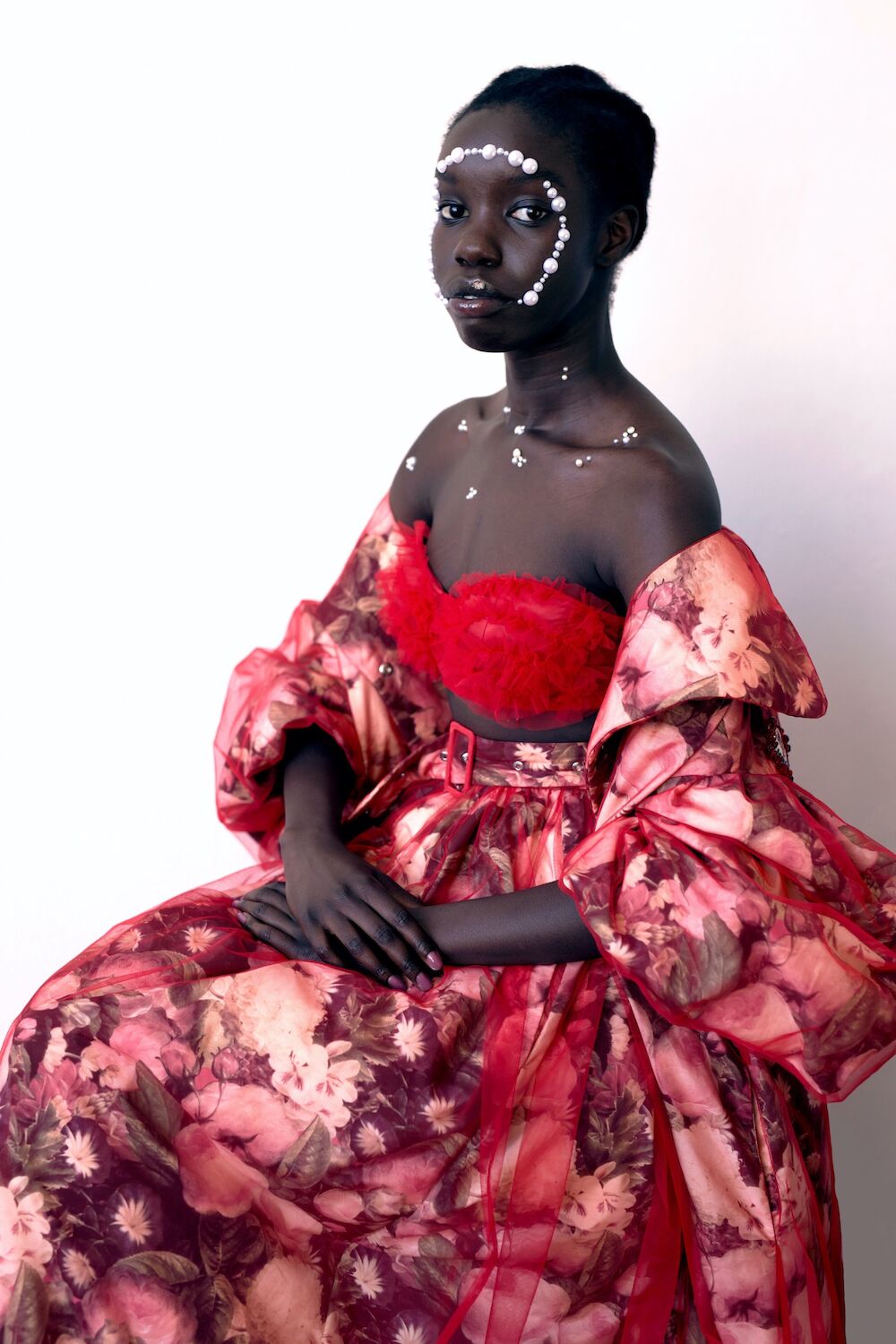 "There is nothing more powerful than a person being portrayed by their own people because it's only then that they can exist as individuals rather than ideas."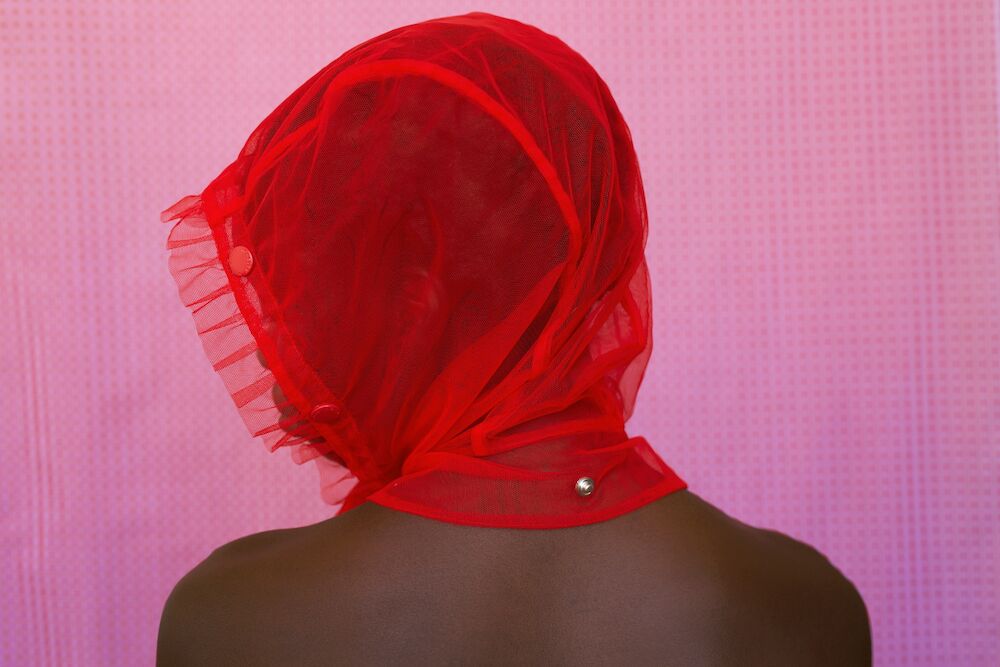 How can people, businesses, content creators, influencers, humans do better both right now and importantly offline into the future too, in your opinion?
In the past I would've said people and businesses need to do their research, but frankly, if in 2020 you still need to research the importance of diversity and inclusion then you have no place trying to engage in any global or local market.
After decades of "conversation" "accountability" and learning from the failures of celebrities and well-known labels and businesses, I think we're at a stage when we can ask those in power or with influence to just do the work. Beyond representation, we should be questioning who works behind the scenes. It's fantastic to have diverse and broad people represented in campaigns but that shouldn't be the end goal. The goal should be diverse workplaces, diverse talent, diverse photographers and so on. Not because it's the right thing to do, but because you would have to be going out of your way and quite dishonest about the reality of the world we live in to have a single subsect of the community represented in the work you do.
Basically; back up your hashtags and tokenistic gestures with real action.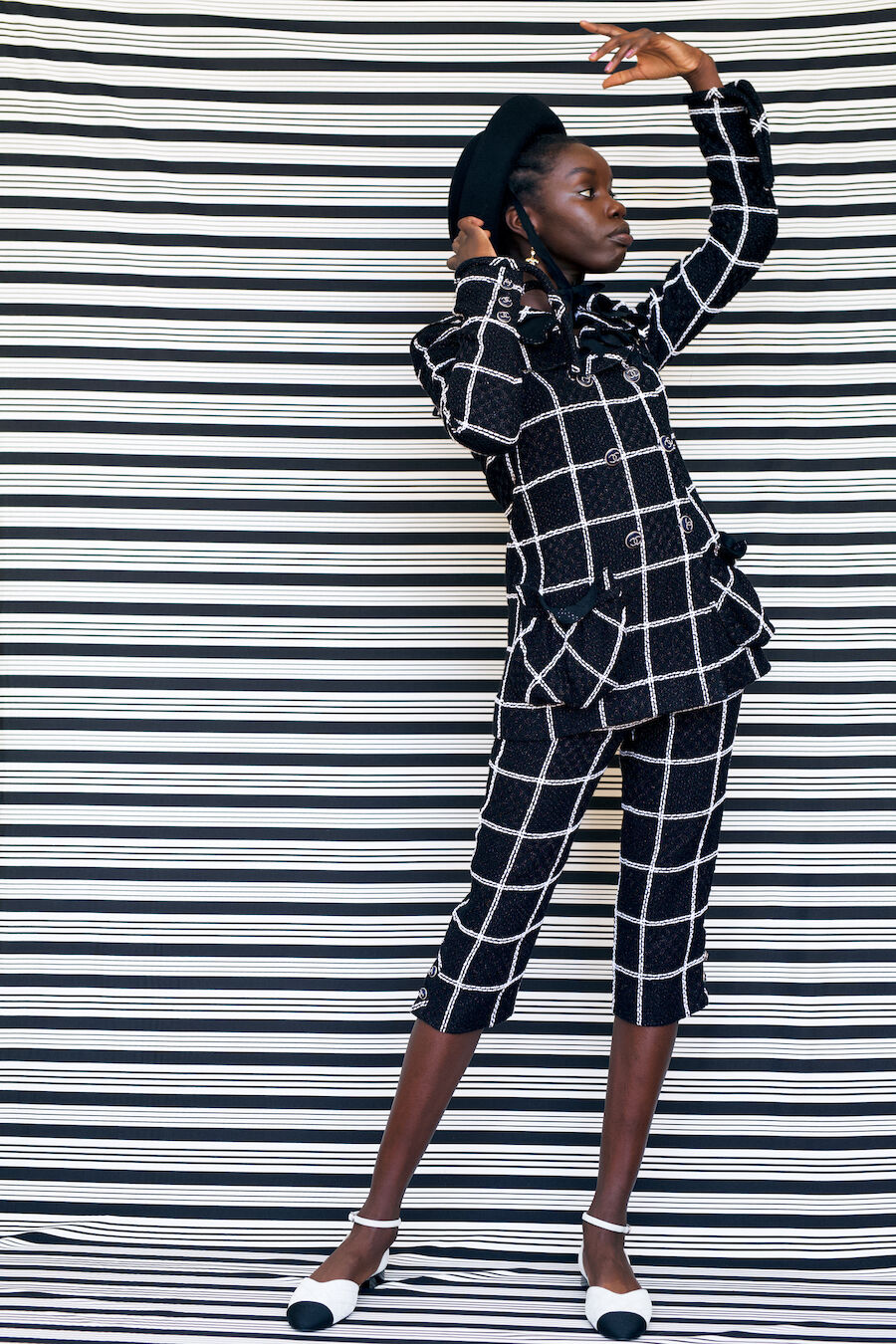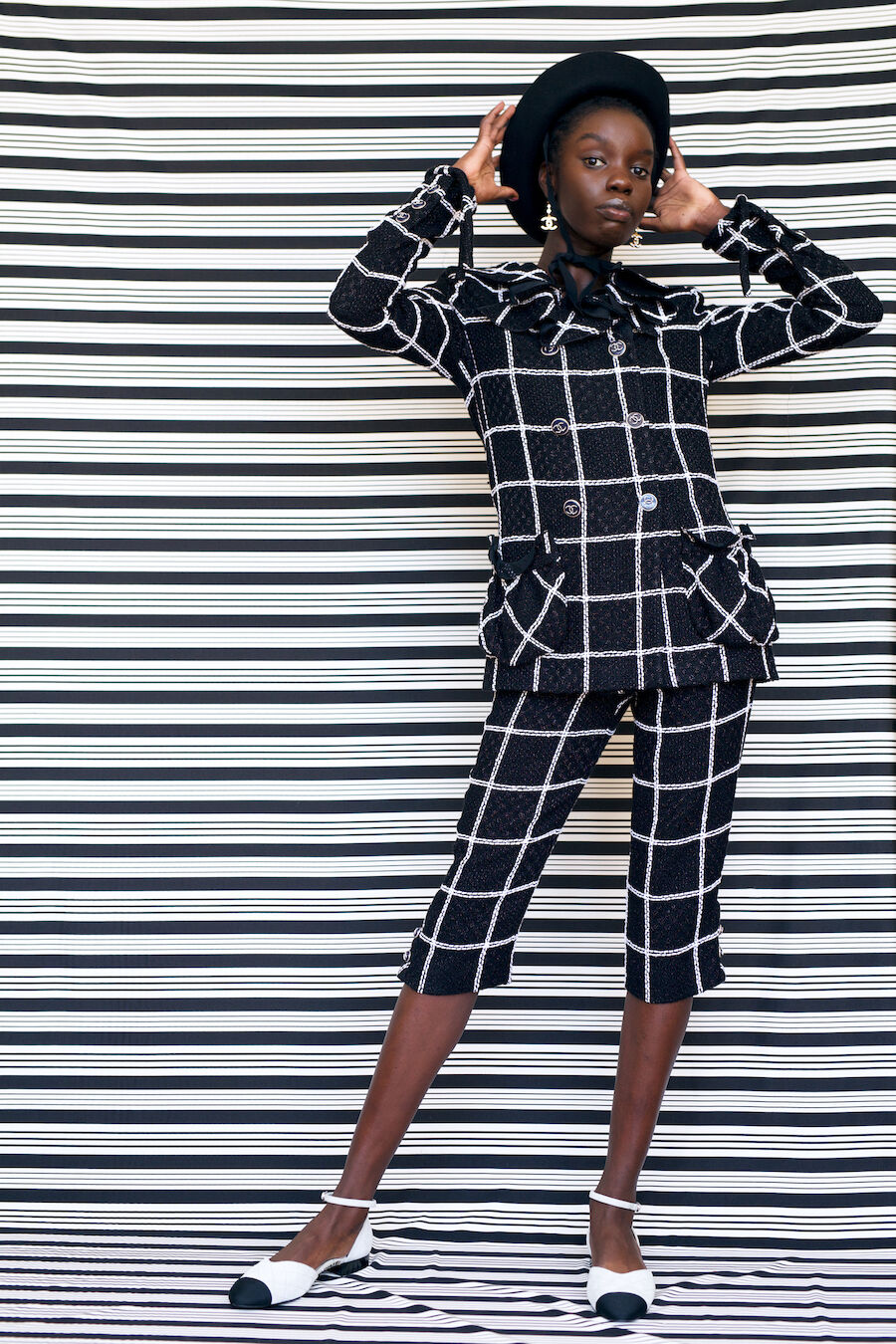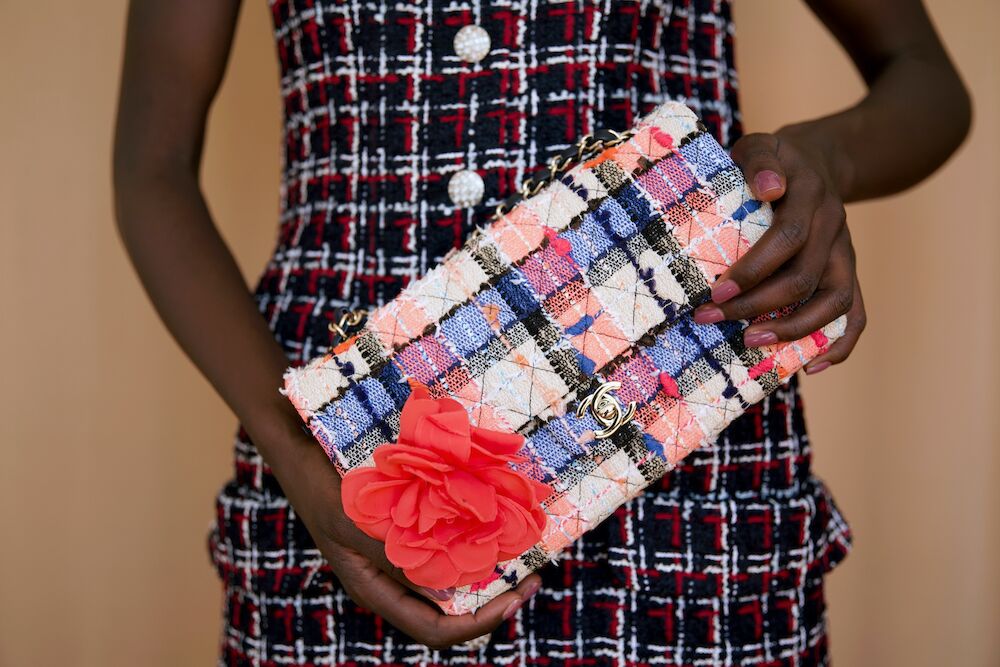 I read a comment you made about not identifying as an Australian, because to do so would be to identify with an 'existence that is not mine to take'. This sensitivity and solidarity with first nations people is commendable and an example to us all. Can you describe how you see your place within this country?
I've softened somewhat in my unwillingness to identify as Australian. There are contexts where that's really useful and I can't dismiss the privilege I have in being a citizen of this country with a passport that says I'm from here. Internationally, it makes sense for me to say as much. However, in the context of being a person living in this country, I find it deeply uncomfortable to say that I belong here in the colonial context and to accept a label that intentionally erases First Nations identities. I have no place embracing an identity that exists to erase others. I understand that a lot of people would argue that "I am, you are, We are Australian" but realistically, there seems to be a defined notion of what it is to be Australian and it's to acknowledge and have pride in a currently colonised nation and the genocides that led to Australia's existence.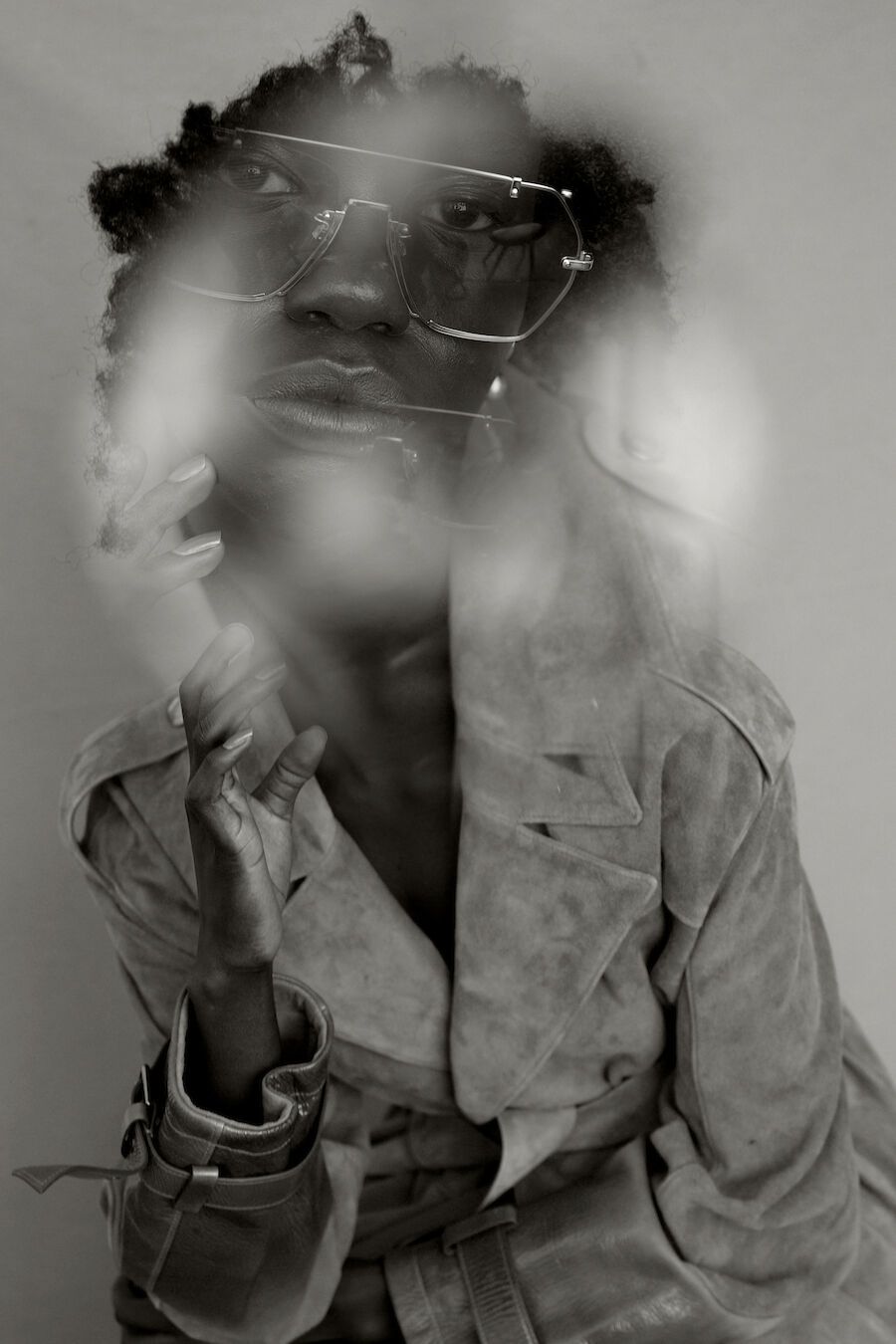 "If in 2020 you still need to research the importance of diversity and inclusion then you have no place trying to engage in any global or local market."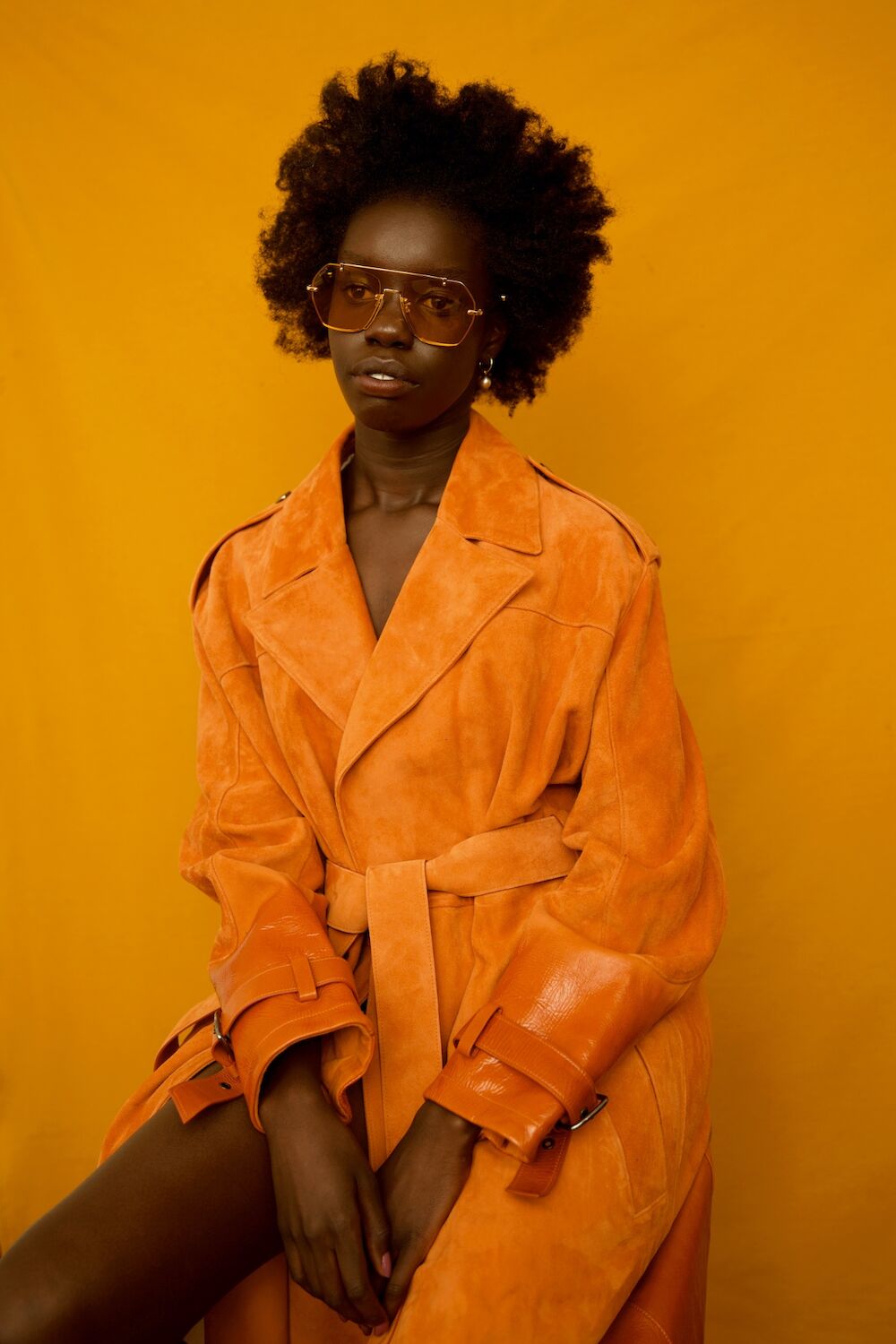 As an immigrant myself and the daughter of immigrants, a statement you made about the 'responsibility and duty to perform and be as outstanding as possible' resonated deeply– as I'm sure it would to most immigrant children. Can you flesh this concept out further in your context? What was the cultural framework you were brought up in? What are your parent's like?
The whole model minority thing!!! I find it so frustrating for a lot of reasons. Namely because no one person can be excellent at everything, and no one should be expected to be. We are taught, by the society that we migrate into that we have to be excellent in order to be deserving of our place in that society, as though every individual voted on our migration. Migrants are taught to feel indebted and grateful to the society that they move into and, to make things worse, we also become a representative of the communities we belong to.
It's impossible to meet these standards that regular-degular Aussies aren't expected to meet - they're allowed to be as mediocre as they want to without the fear of misrepresenting the entire European race or whatever. They can even make grave mistakes and at worst, they shame their immediate family.
I think the pressure to perform has also influenced my relationship with myself, in that I'm only now, in my late 20s figuring out who I am as an individual. I was never afforded that luxury growing up, so my sense of self is a bit off kilter to some extent.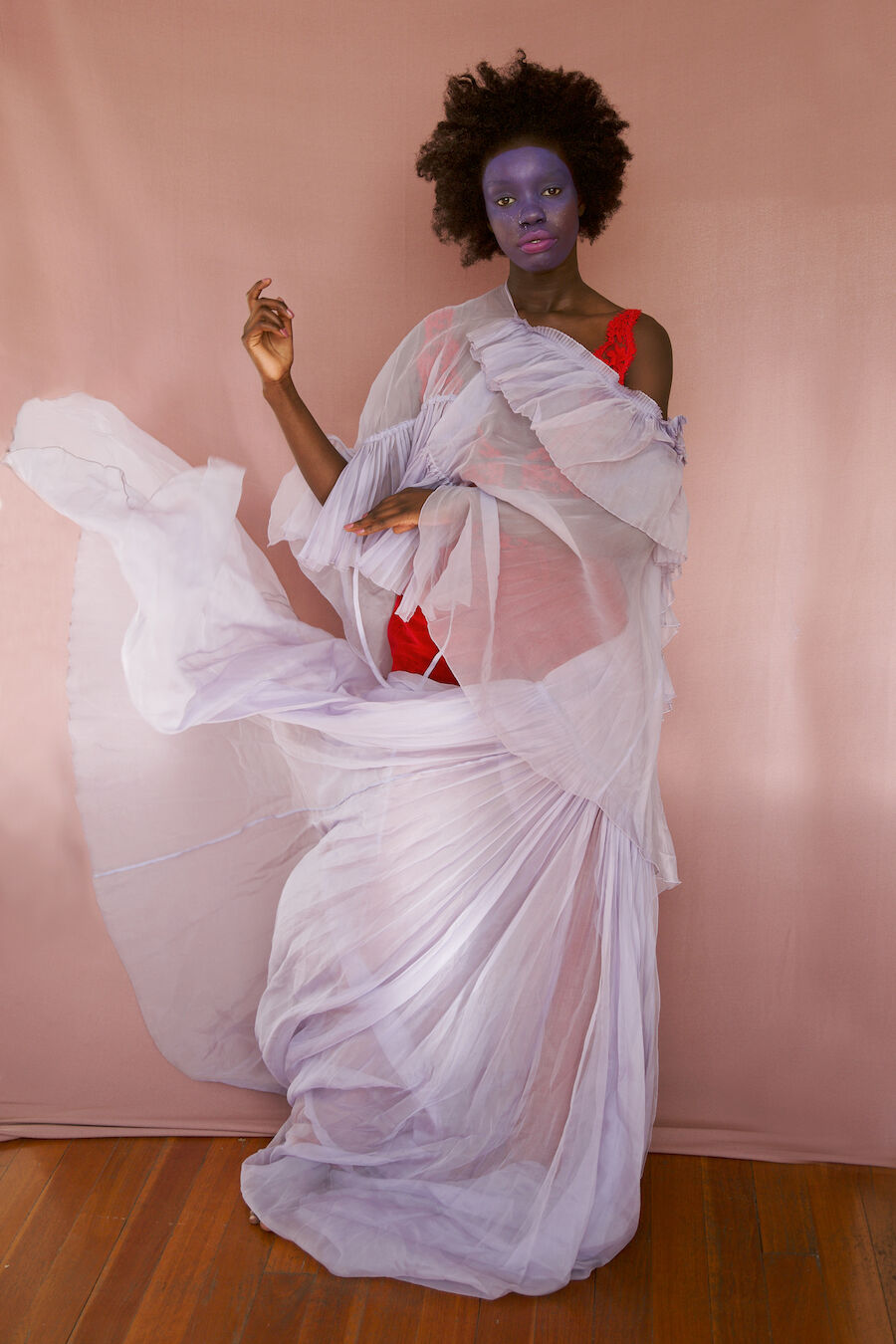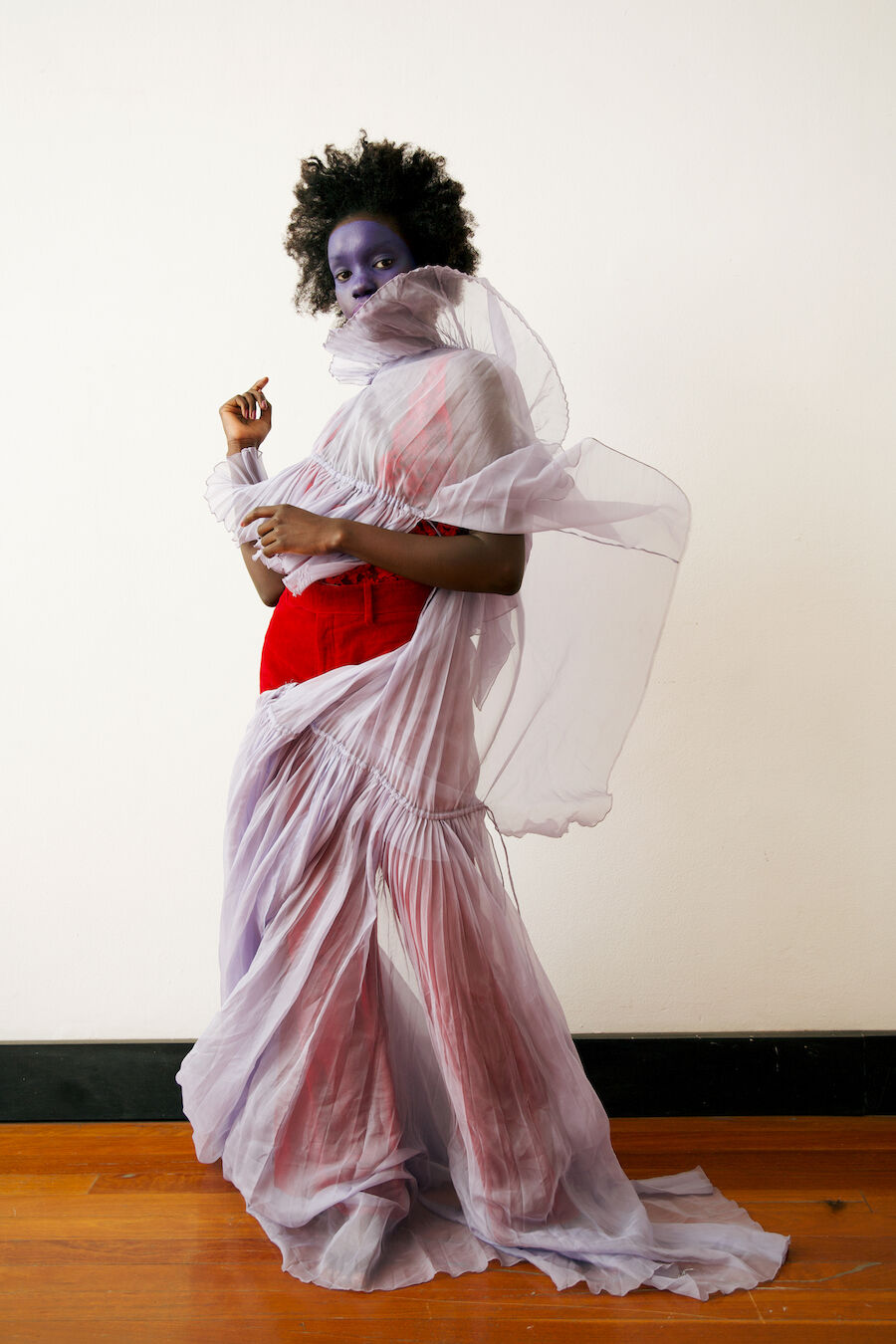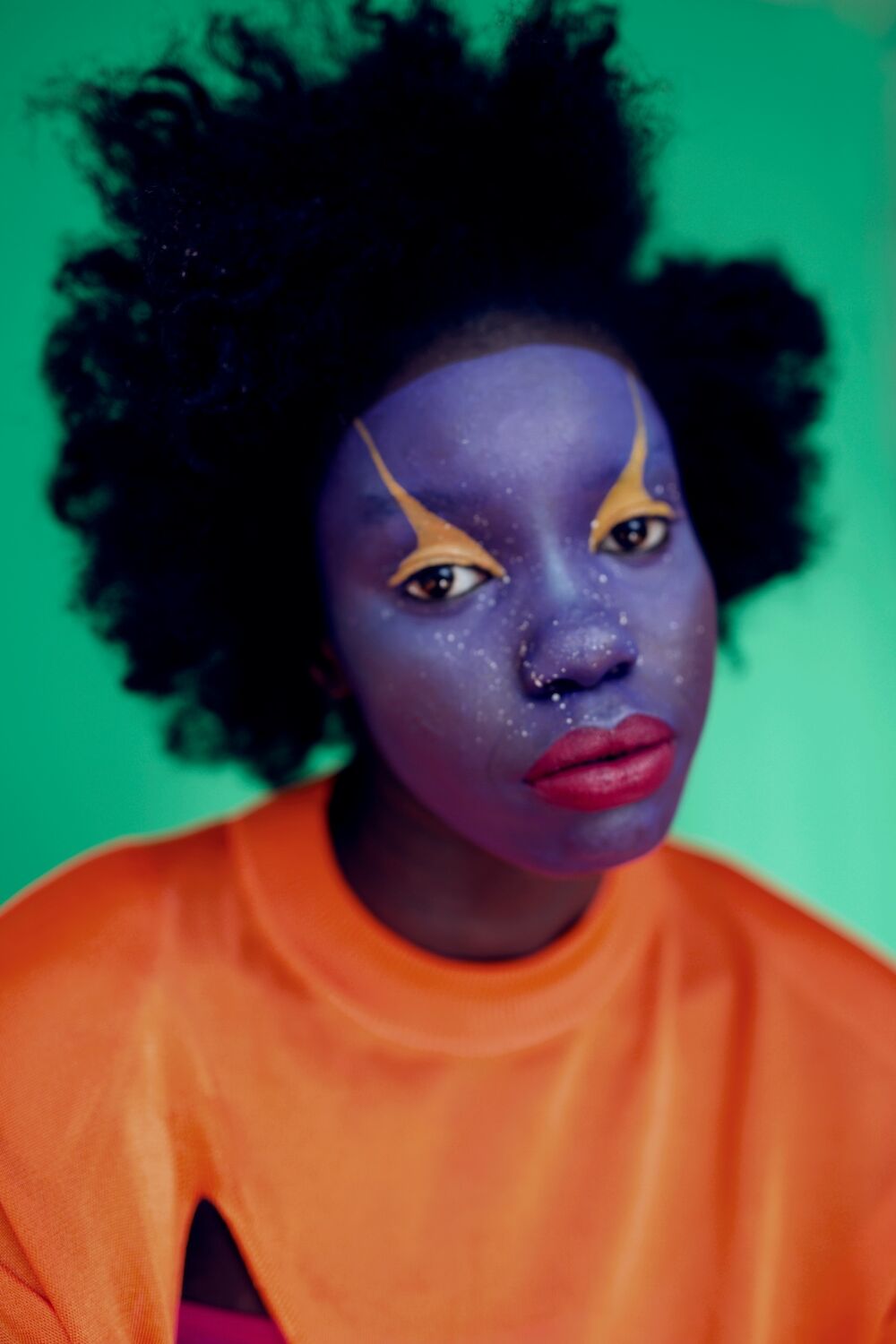 How did you find art and your practice as a photographer?
I'm really grateful to have access to a medium that I can do so much with. I came to art pretty easily; in that I grew up drawing and painting constantly - but it was tough for me to take it seriously until I felt affirmed by my own family. Classic migrant daughter narrative!
I initially studied painting and came to photography as a research project into ethnographic photographs of African people. I was really interested in the initial images of black bodies seen by the world and found it challenging that the foundation - black bodies as dehumanised objects of intrigue and disgust - is the framework that the West's relationship to black bodies and blackness was built on. A lot of that history still exists in the ways that people of colour in general are presented in art and media.
I guess my response was to not "undo" that, but to access and celebrate other histories of image making that celebrate and honestly portray black people as PEOPLE. As an artist, that's an ongoing theme that I explore. Beyond that, I'm interested in kitsch, science fiction, colour, maximalism and beauty.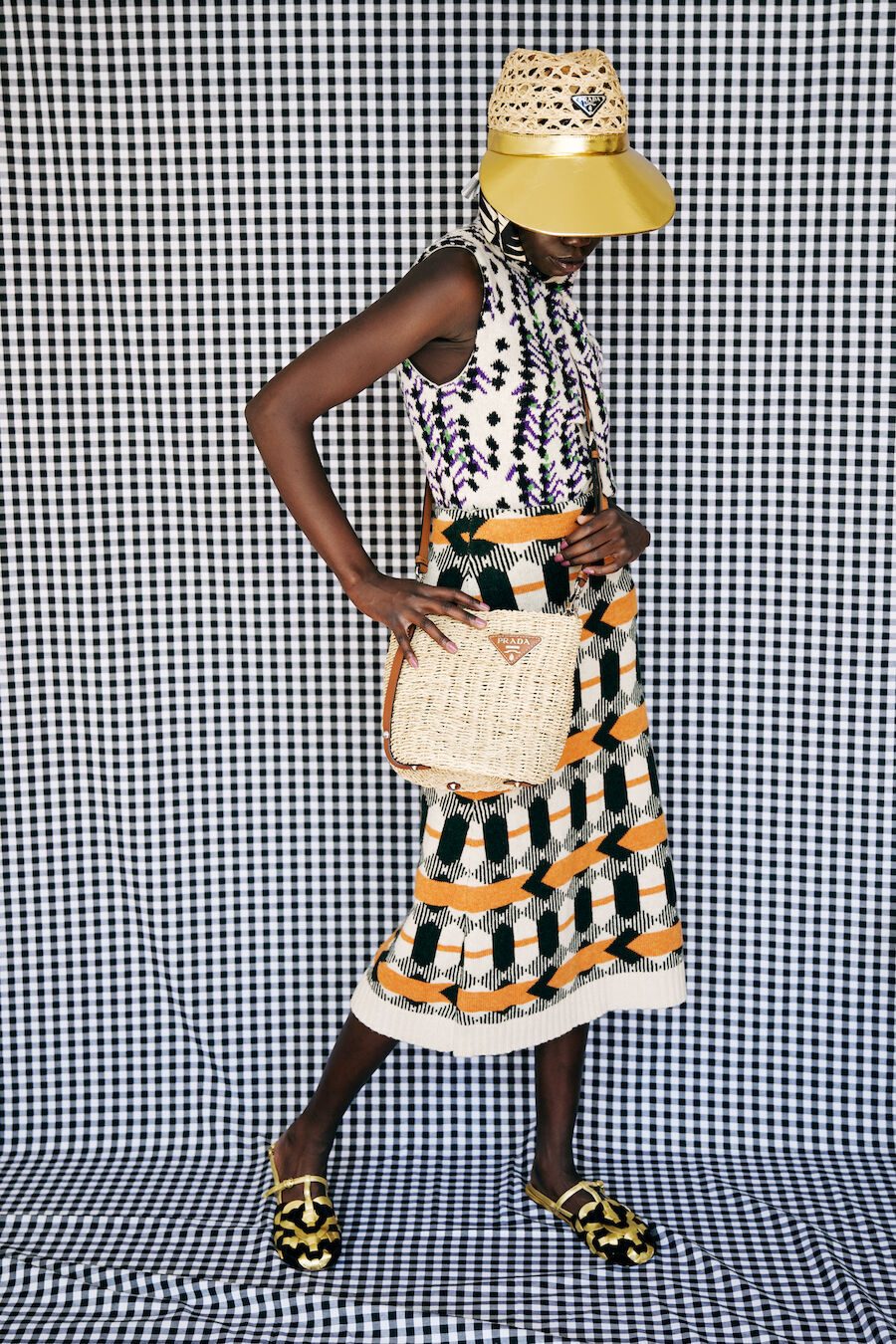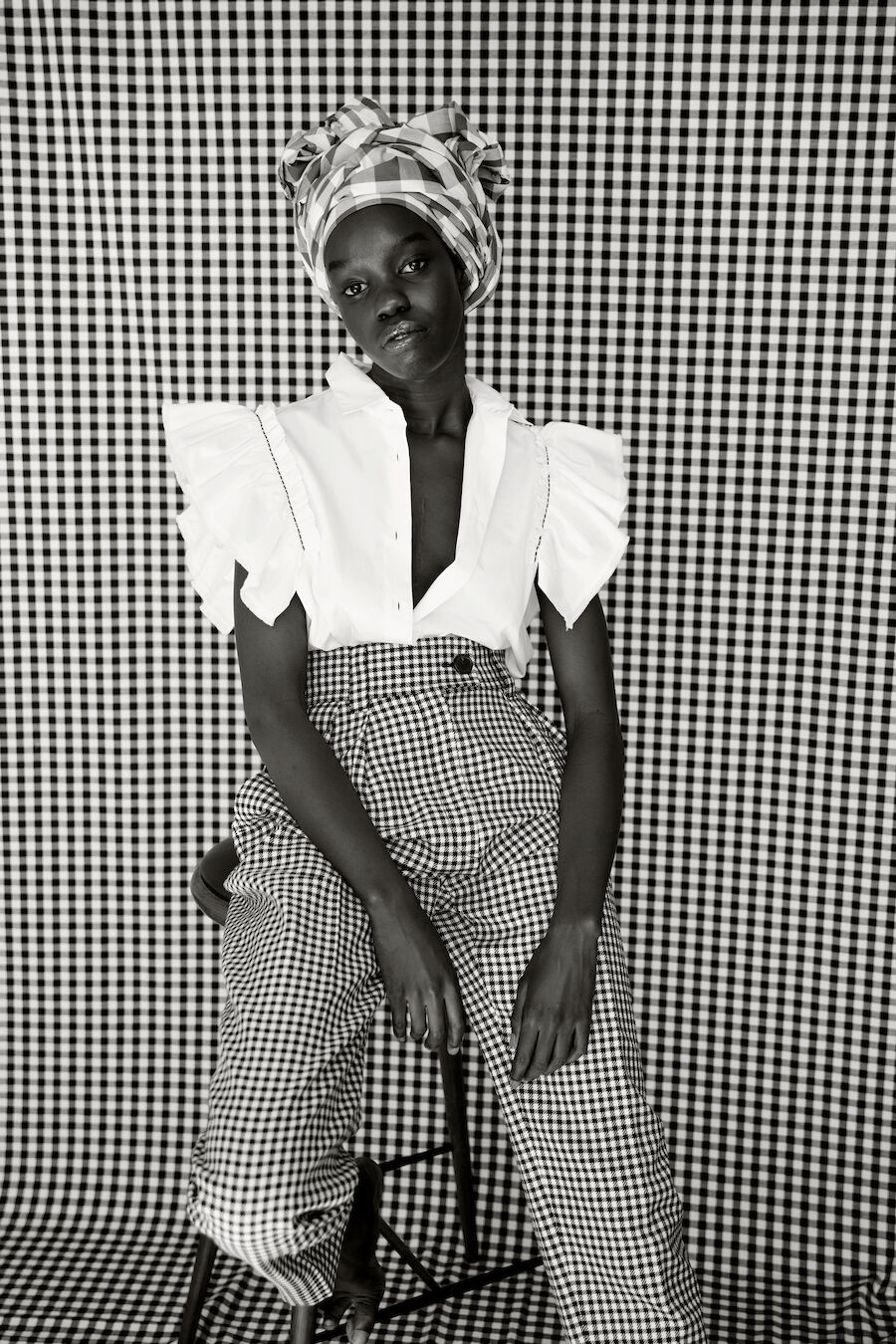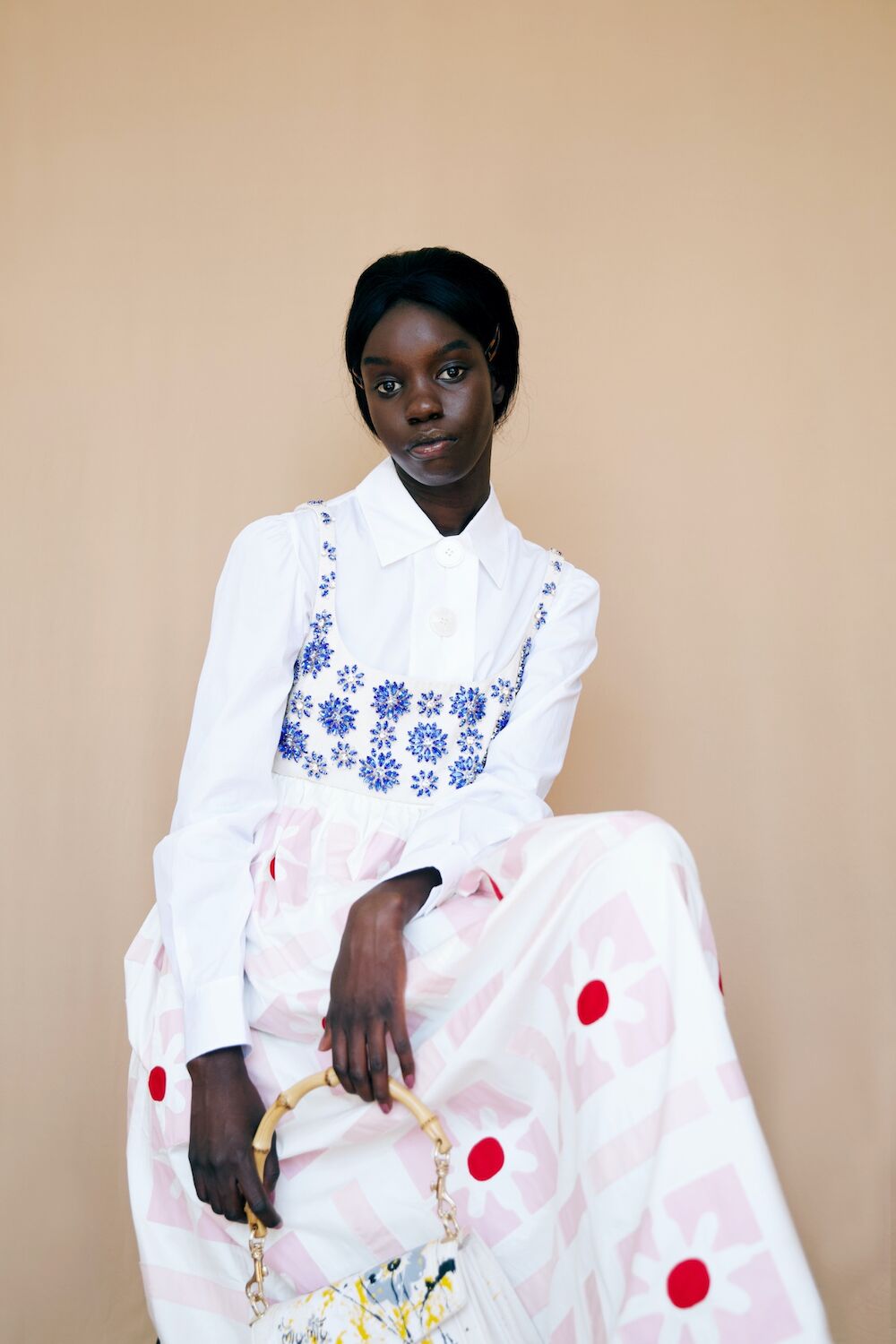 This story that we originally shot for issue 10 is with your beautiful sister Nancy– tell me about working with your sister and your practice of working with friends and family?
For me, photography is a medium that has historically represented truth but that also creates a power imbalance between subject and photographer. This has meant that I really value an ethical, personal approach to the act of taking a photo. I'm really interested in the potential for a portrait session to be a collaborative effort so I tend to work with people who I know and who trust me because it's a fairly intimate experience.
Photographing my little sister, Nancy was such a lovely experience because there's no closer relationship than that. She is my favourite person for so many reasons and being able to showcase how I see her, to the world is such an honour. Interestingly, my love for my sister has given me permission to extend that same love to myself and I hope to show that when I work with her.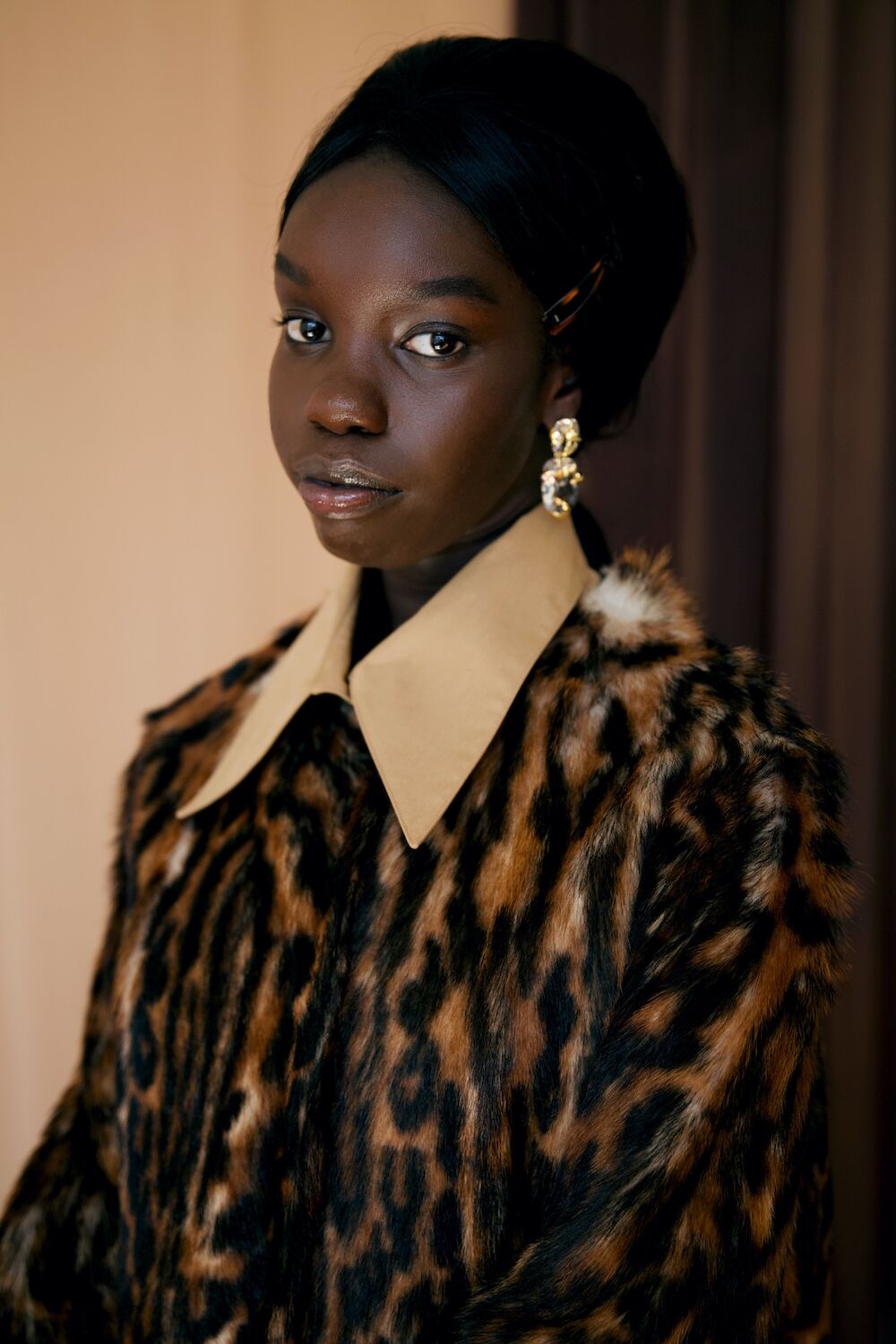 "Personally, I was really shaken by the way black people are turned into symbols, cautionary tales and icons before we are people."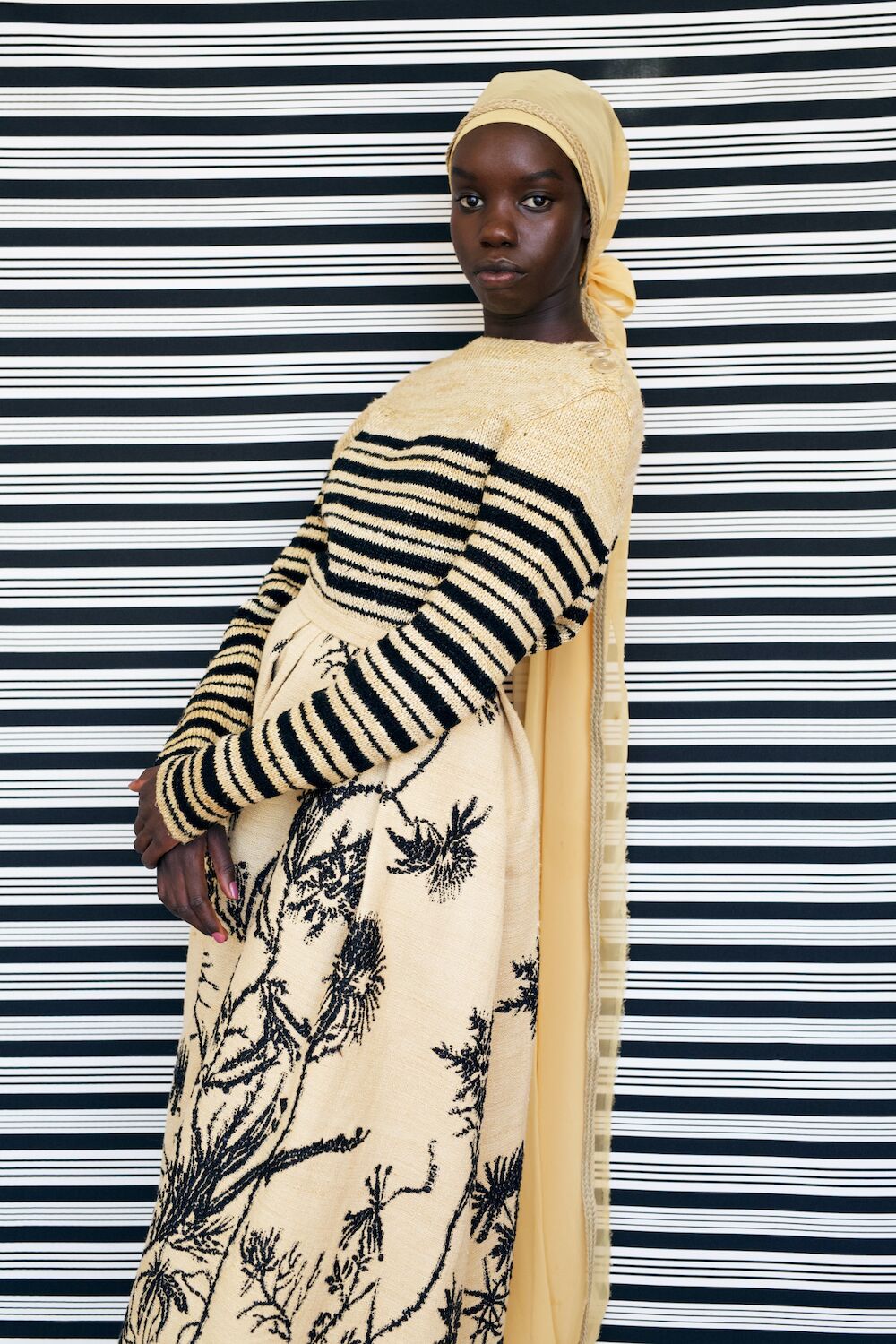 I've read you look at the works of Malick Sidibe, Philip Kwame Apagya and Seydou Keita as sources of inspiration. I love that you are open and acknowledge your frames of reference (something many photographers don't do) what is important about their work in particular to you?
These photographers in particular, represent a time in history when black people began to take photos of each other, undoing the negative assumptions made by Europeans with their ethnographic photographs.
The problem with ethnography is that it seeks to make sweeping statements about a group or race based on the photographer's personal view of an individual or small group. Not only that, ethnographers didn't seek to learn about individual people but rather to affirm their pre-existing often racist ideas. We get photos of people as objects, people as spectacle and people as the antithesis of the purity and righteousness of the white Europeans idea of their own personhood.
Malick Sidibe and Seydou Keita, as well as many, many other African photographers between the early to mid 20th century (and still to this day) sought to represent individuals, and through that, showcase a basic and super pivotal sense of humanity. There is nothing more powerful than a person being portrayed by their own people because it's only then that they can exist as individuals rather than ideas.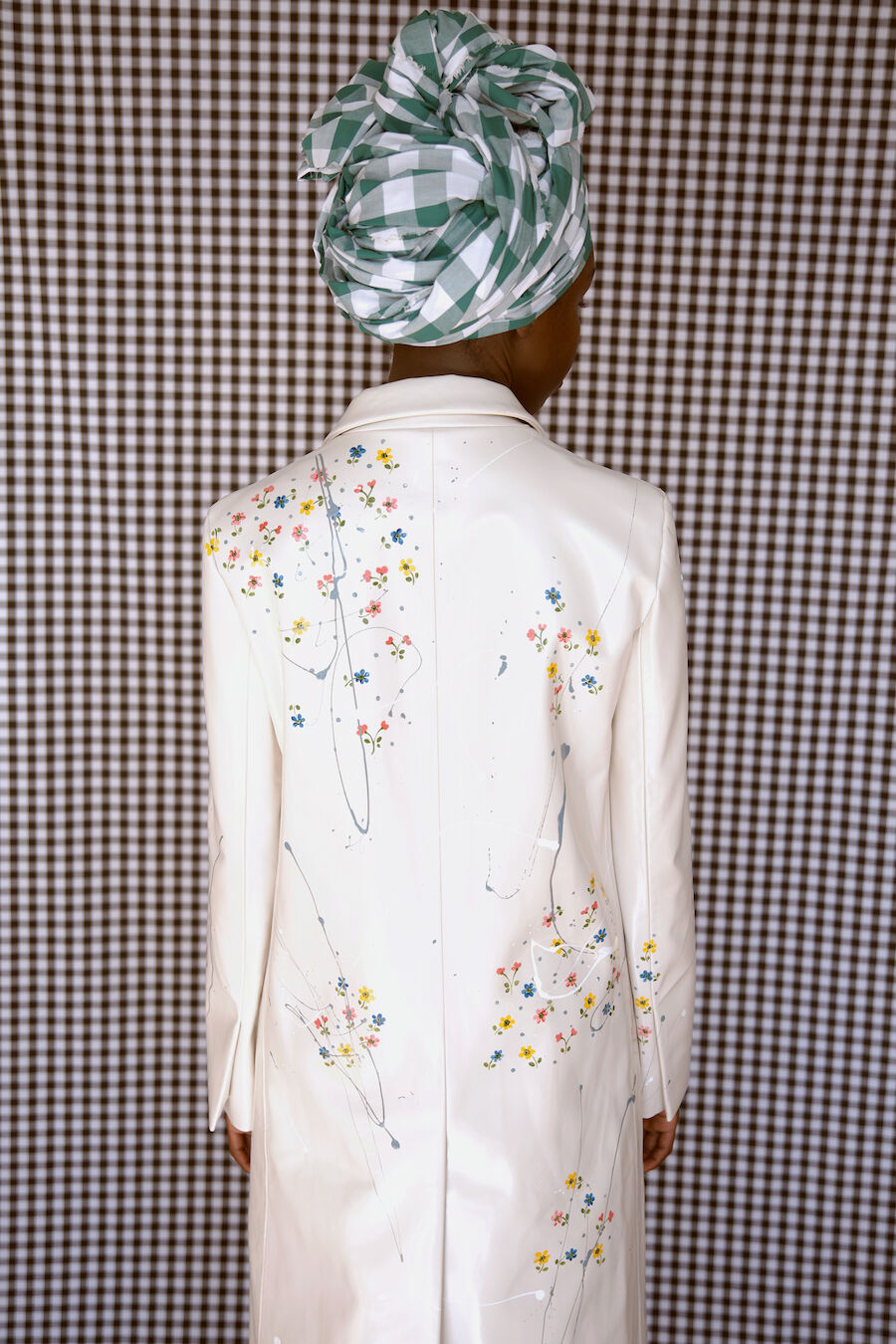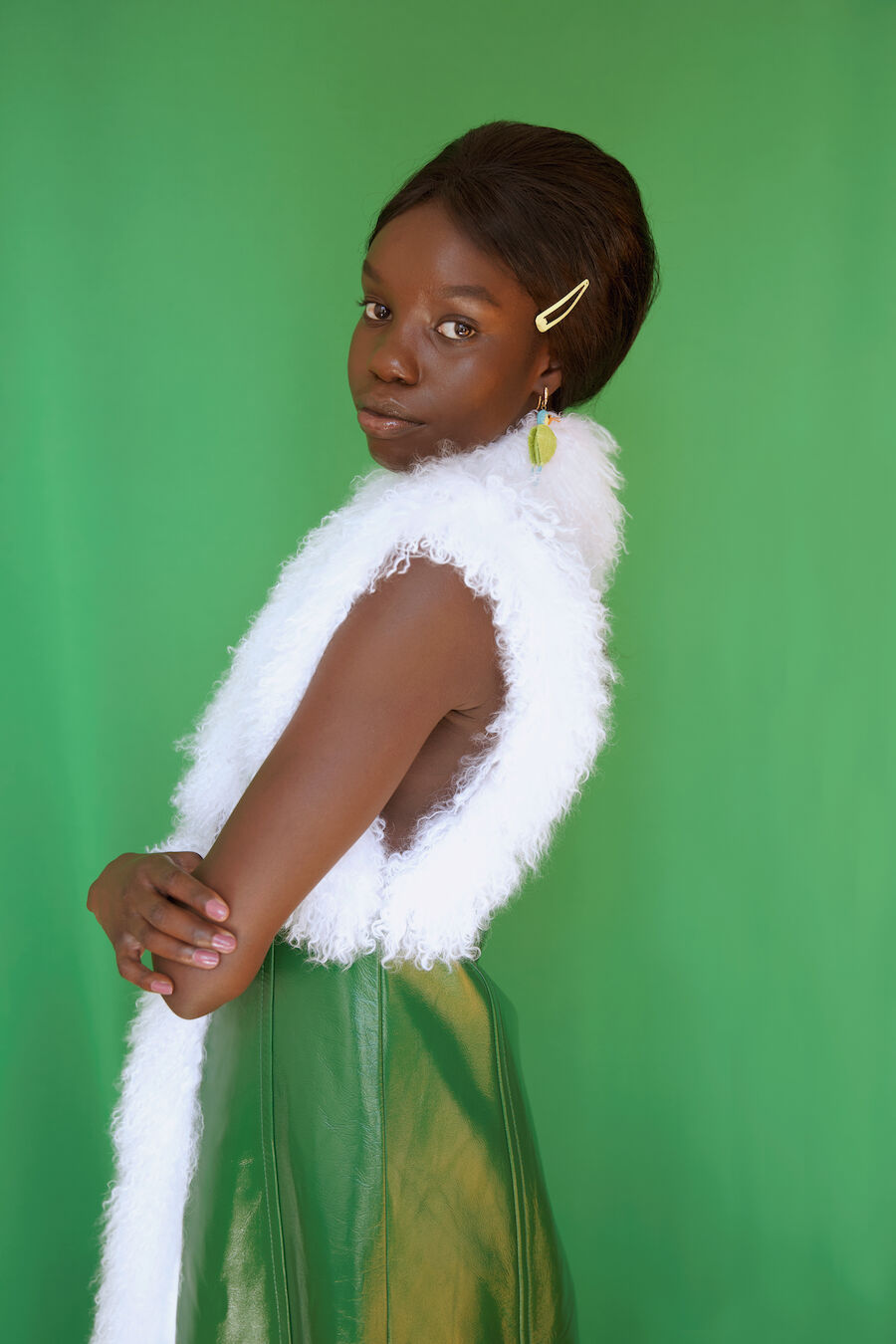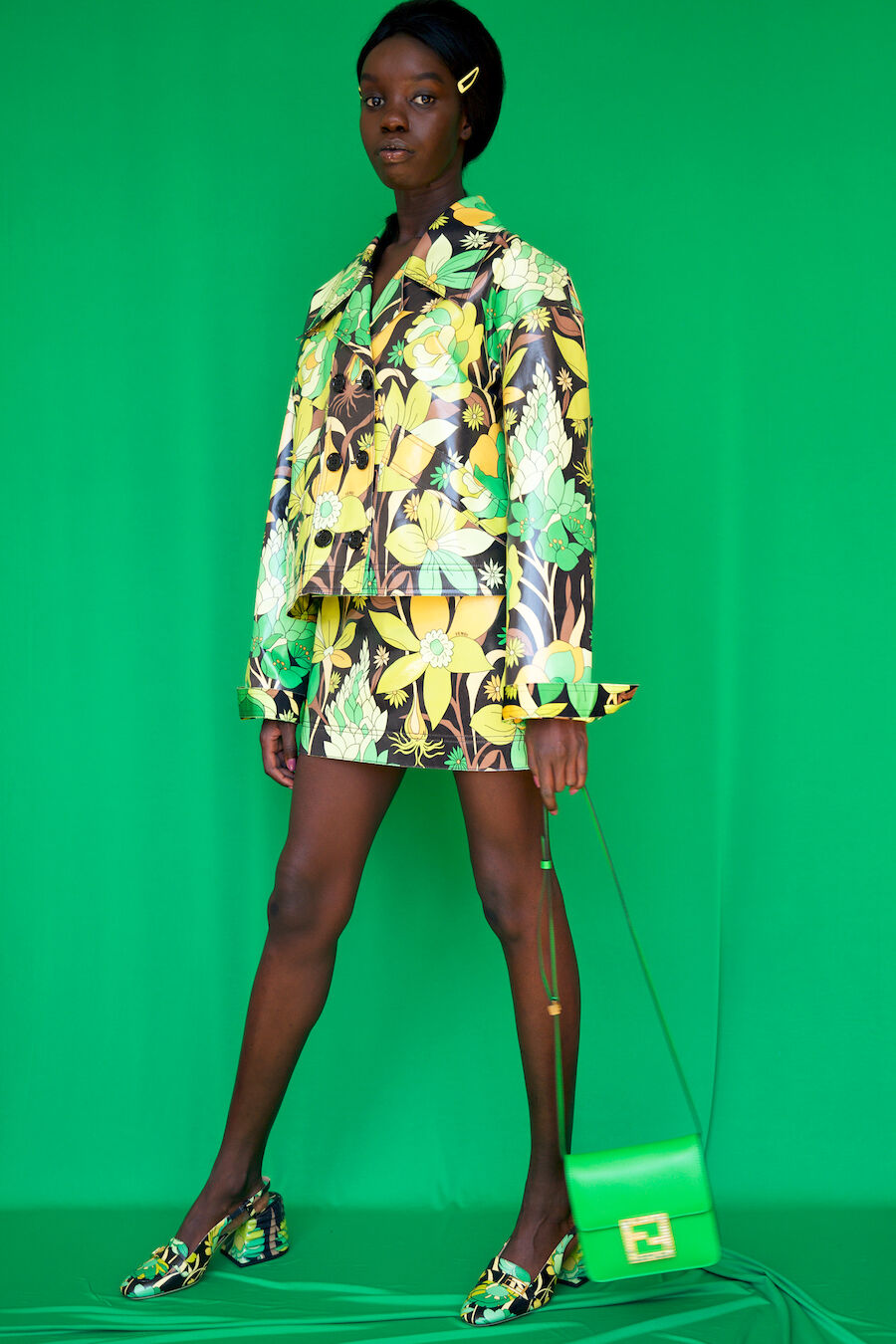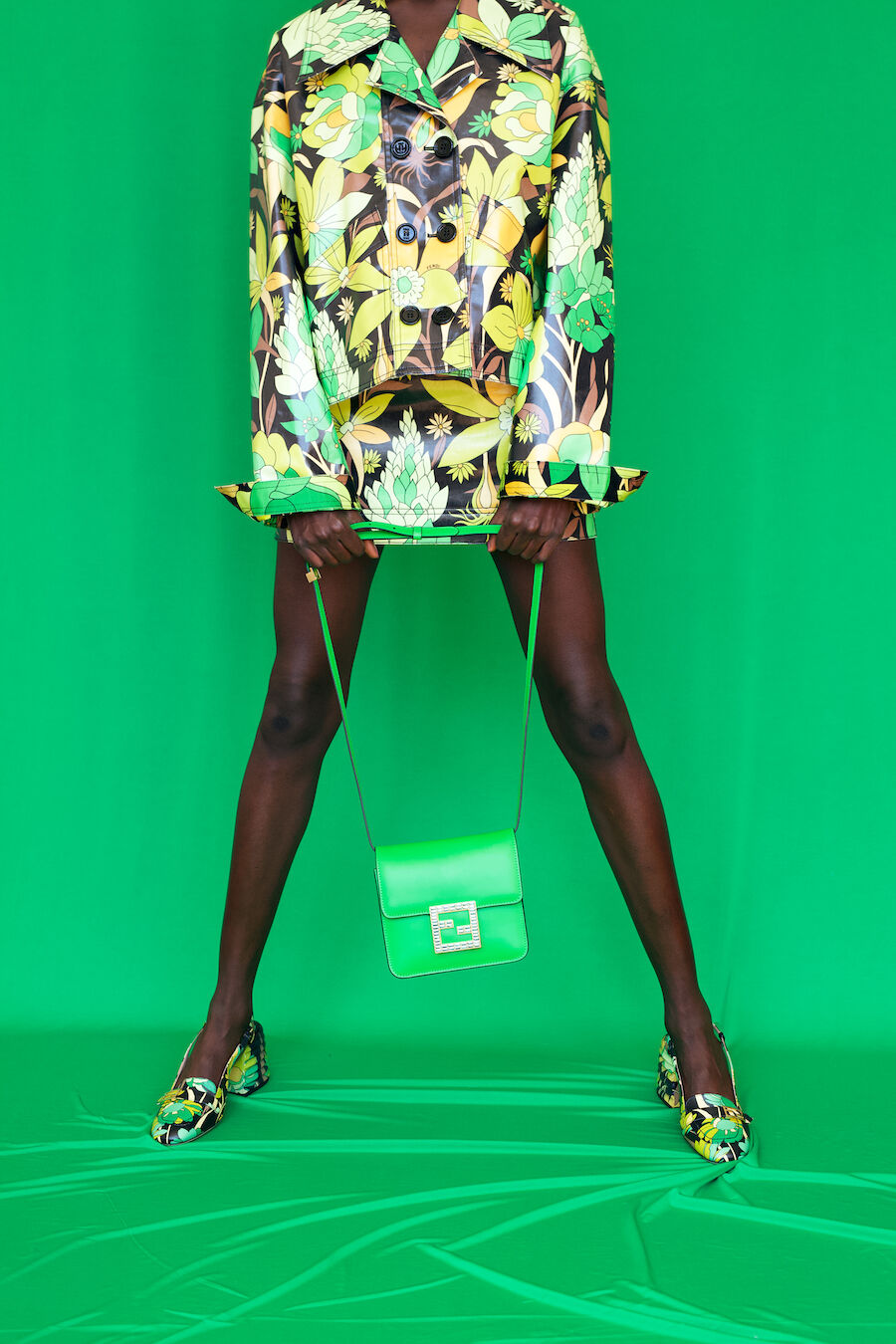 Any upcoming black artists you'd like to share?