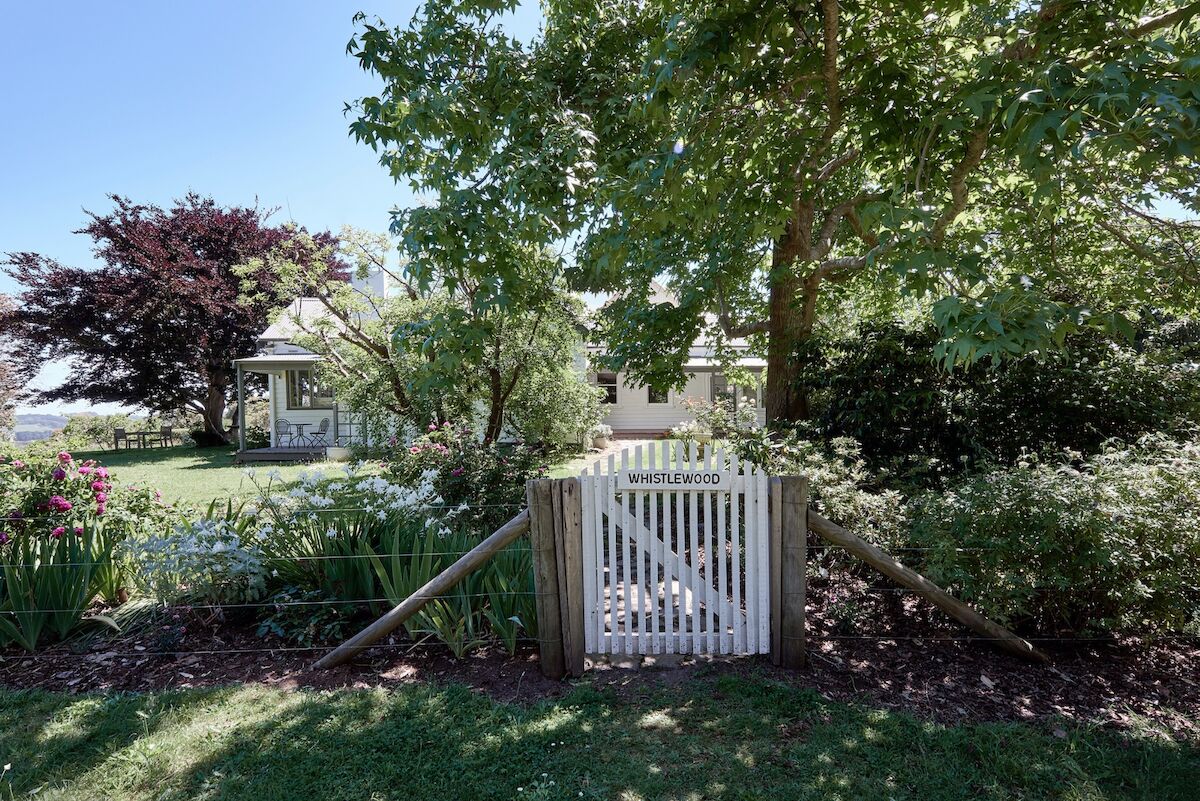 McCulloch & McCulloch
A house set amongst pictureesque gardens, in the Mornington Peninsula, Victoria, is home to some precious Australian treasures; contemporary and Aboriginal Art thoughtfully curated by eminent art authority, writer and publisher Susan McCulloch OAM.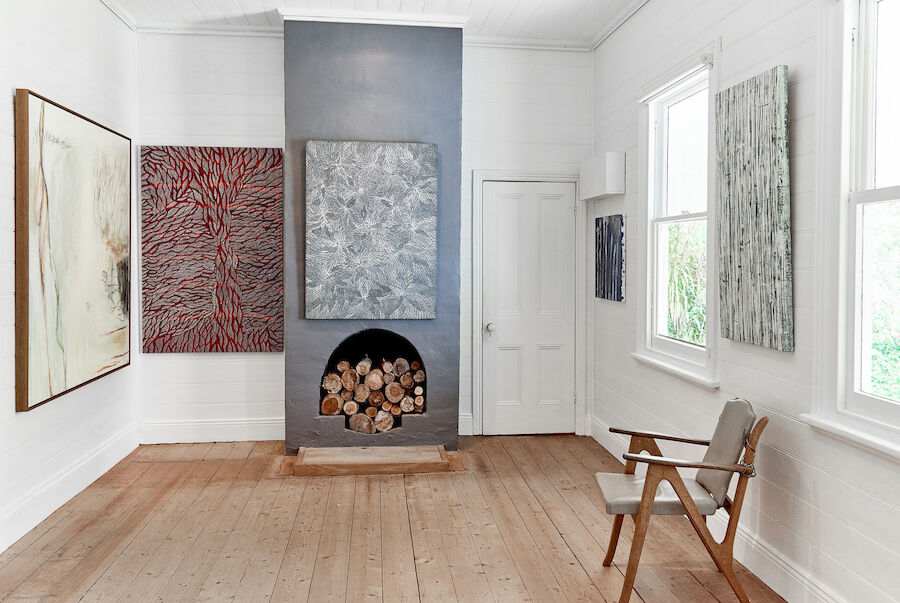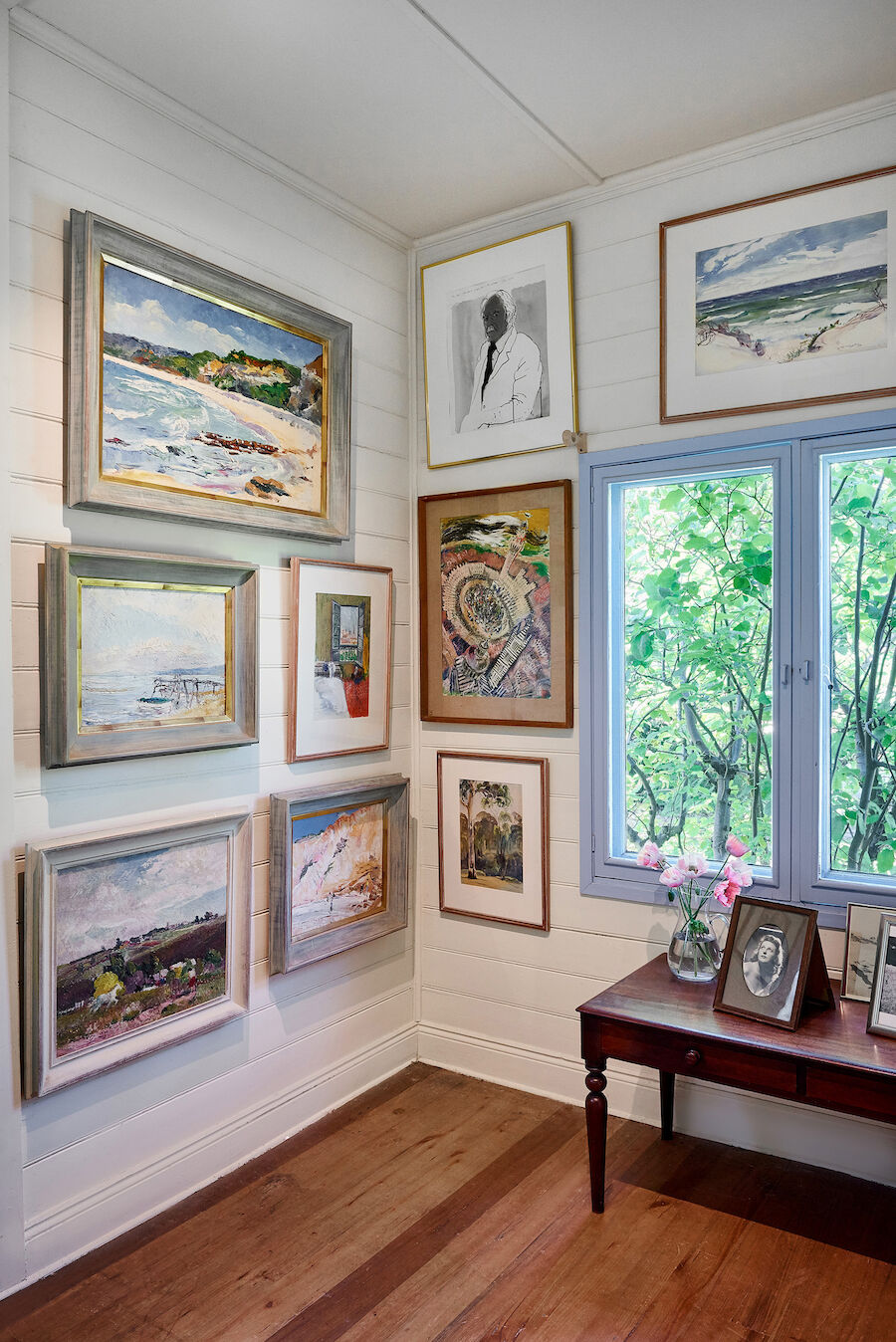 Turning off the highway onto Tucks Road, Shoreham, in the idyllic Mornington Peninsula of Victoria, there's a quaint old weatherboard cottage, circa 1870. The white picket gate has 'Whistlewood' painted charmingly on it. Open the gate into the front garden of Whistlewood, dotted with flowers and step inside the front door to this family home turned gallery, which has been in the McCulloch family since 1951.
The McCulloch name is synonymous with Australian art. Alan McCulloch was one of Australia's eminent art critics founding the Encyclopedia of Australian Art. After the death of Alan and his wife Ellen, Whistlewood, which had always been a creative retreat for the couples many prominent artistic and literary friends, passed to mother and daughter Susan and Emily McCulloch who transformed the property into a gallery and multifaceted space for contemporary Australian and predominantly Aboriginal art. Susan, a renowned authority on Aboriginal art, together with her daughter, published one of the definitive texts on the subject of Aboriginal art; McCulloch's Contemporary Aboriginal Art: The Complete Guide, and is herself a highly regarded critic and proponent of Aboriginal art, receiving an Order of Australia Medal for her contribution to the arts and publishing. I was fortunate enough to visit Susan at Whistlewood, and view the current curation of work there. In an attempt to understand this incredible genre more, INPRINT asked Susan some questions and to curate a selection of work available through her gallery.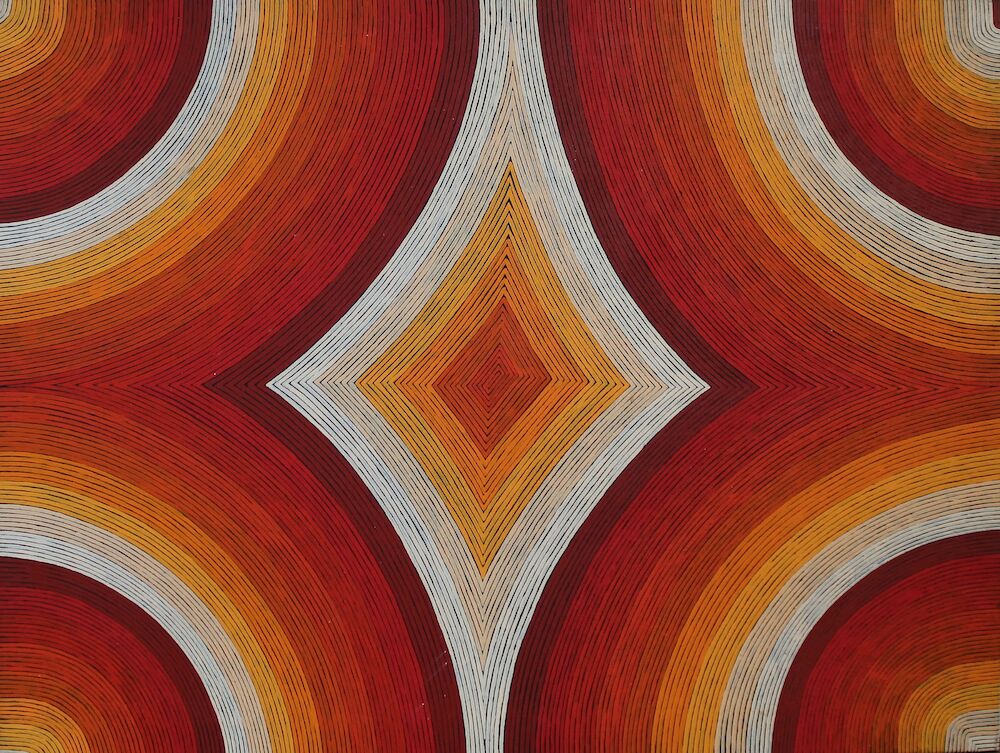 What drew you specifically to Aboriginal art?
I've been interested in Aboriginal culture pretty much all my life. My father was an art critic and curator and in 1965 curated a big exhibition of Aboriginal bark paintings from the Museum of Victoria for an exhibition in the Museum of Fine Arts, Houston. About that time I went on a school trip to Alice Springs and Hermannsburg and made friends with an Aboriginal girl (Alison Hunt, who is now an elder of and often spokesperson for the Mutijulu community near Uluru). Much later in the early 1990s, when I was writing about Australian art for both our Encyclopedia of Australian Art and The Australian newspaper as its visual arts writer, I found the developments in Aboriginal art amongst the most exciting in Australian art and wanted to explore the counties and communities that the art was produced in. This resulted in the book Contemporary Aboriginal Art: The Complete Guide, first published in 1999.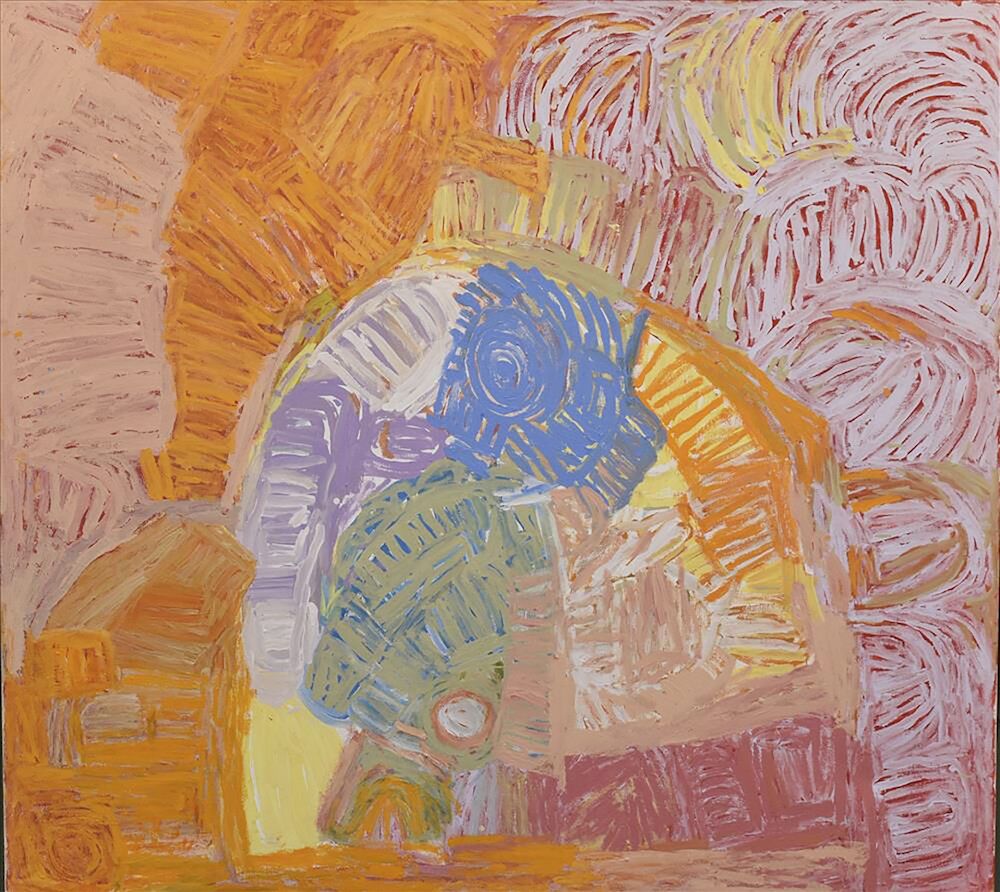 You mention in your book that about 25 percent of Aboriginal people are engaged in making art, do you see art as a way that society at large can understand and learn about Aboriginal culture?
I think that Aboriginal art offers a way in for non-Aboriginal people to explore Aboriginal culture further, however I think we need to recognise that Aboriginal artists are essentially creative artists whose work aspires to be of both artistic and cultural merit.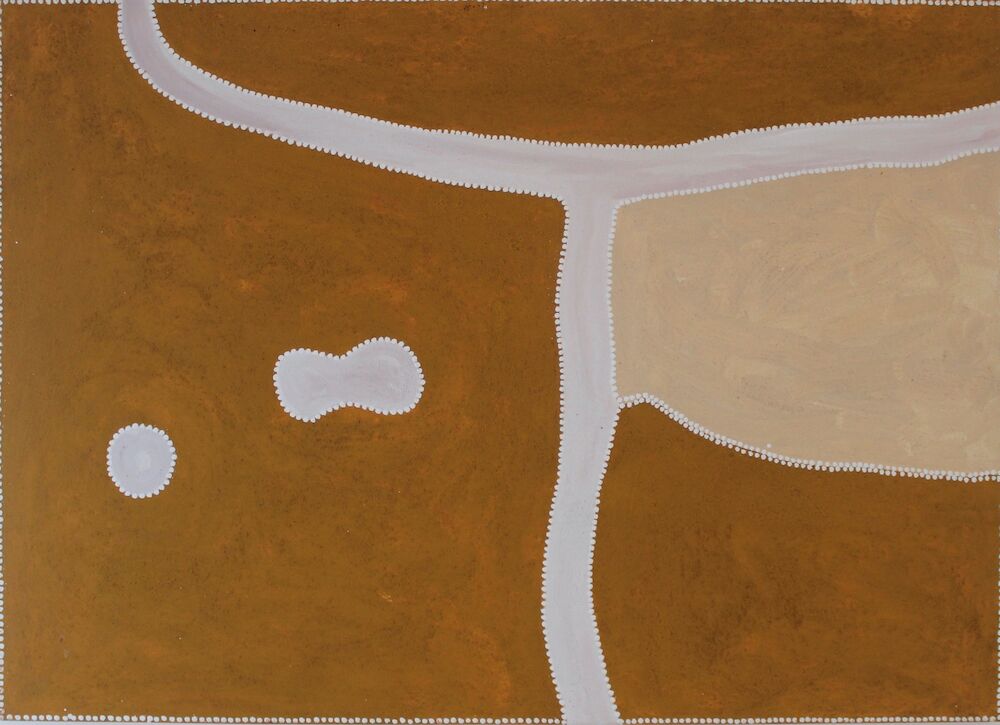 To my untrained eye, I see Aboriginal artworks as generally incredibly modern and abstract. The use of colour, graphic symbols and patterns is undeniably visually appealing, however, am I right in stating that Aboriginal art is always based in storytelling and generally imbued with layers of meaning and information?
If you're meaning Aboriginal art from artists from the communities throughout the central, western, eastern deserts, the Pilbara, the Kimberley, the APY Lands, Arnhem Land, Far North Queensland, the Torres Strait Island, and some parts of the southern states, yes artists only have a right to represent stories that are their right by inheritance. However, within that background each artist has their own individual and aesthetic interpretation of that story.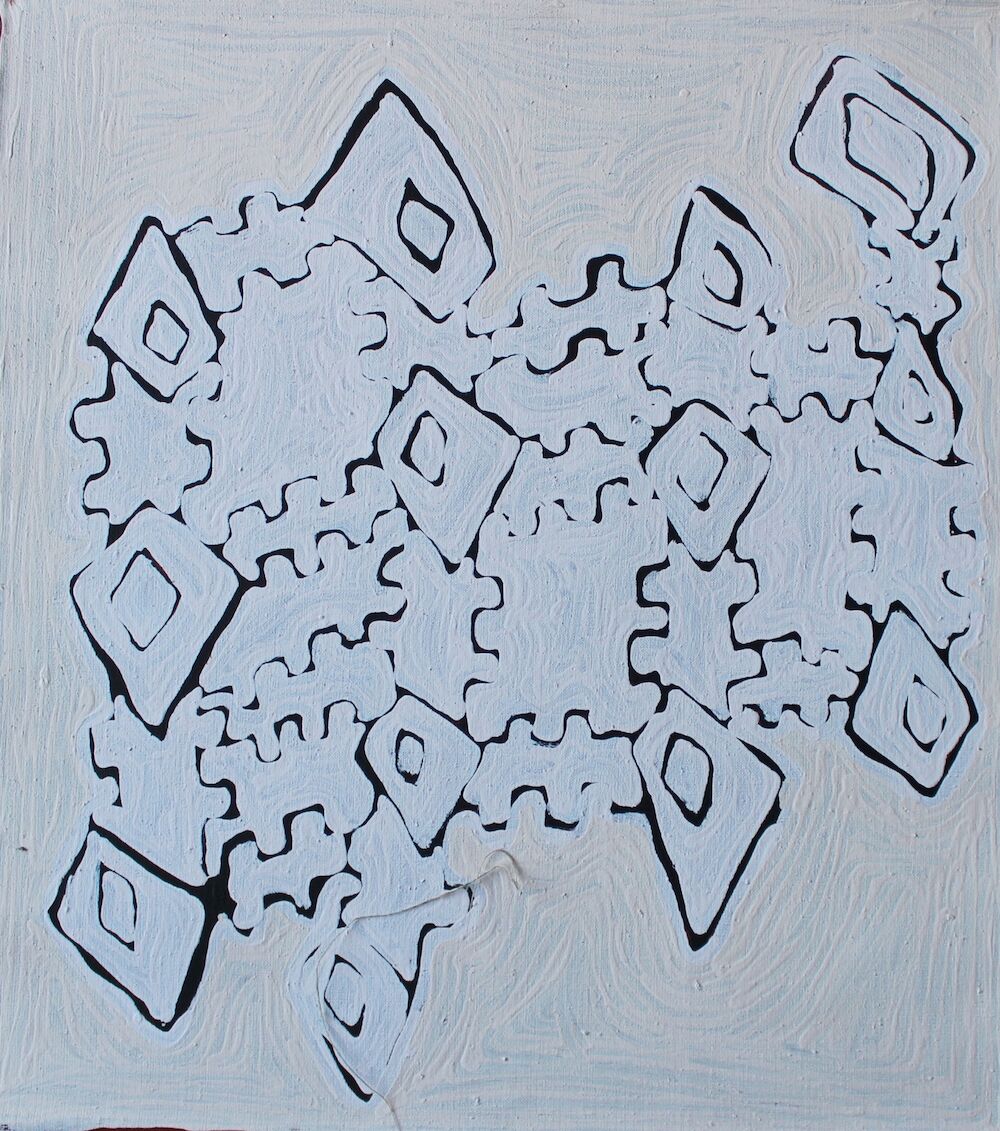 'Dreamtime' is a concept largely referred to in the context of Aboriginal art and storytelling – can you explain what this means conceptually?
'Dreamtime' is quite a fanciful word because there is no English equivalent of PAST, PRESENT & FUTURE or any Aboriginal word (such as the tjukurrpa) to describe what is essentially a belief system that refers to the past, present and future and includes the way the world and everything in it was created. Plus, the laws that govern societies and the social and moral obligations that are essential tenets under which Aboriginal societies operate. It has nothing to do with 'dreams' or 'dreaming' as we non Aboriginal people understand the word.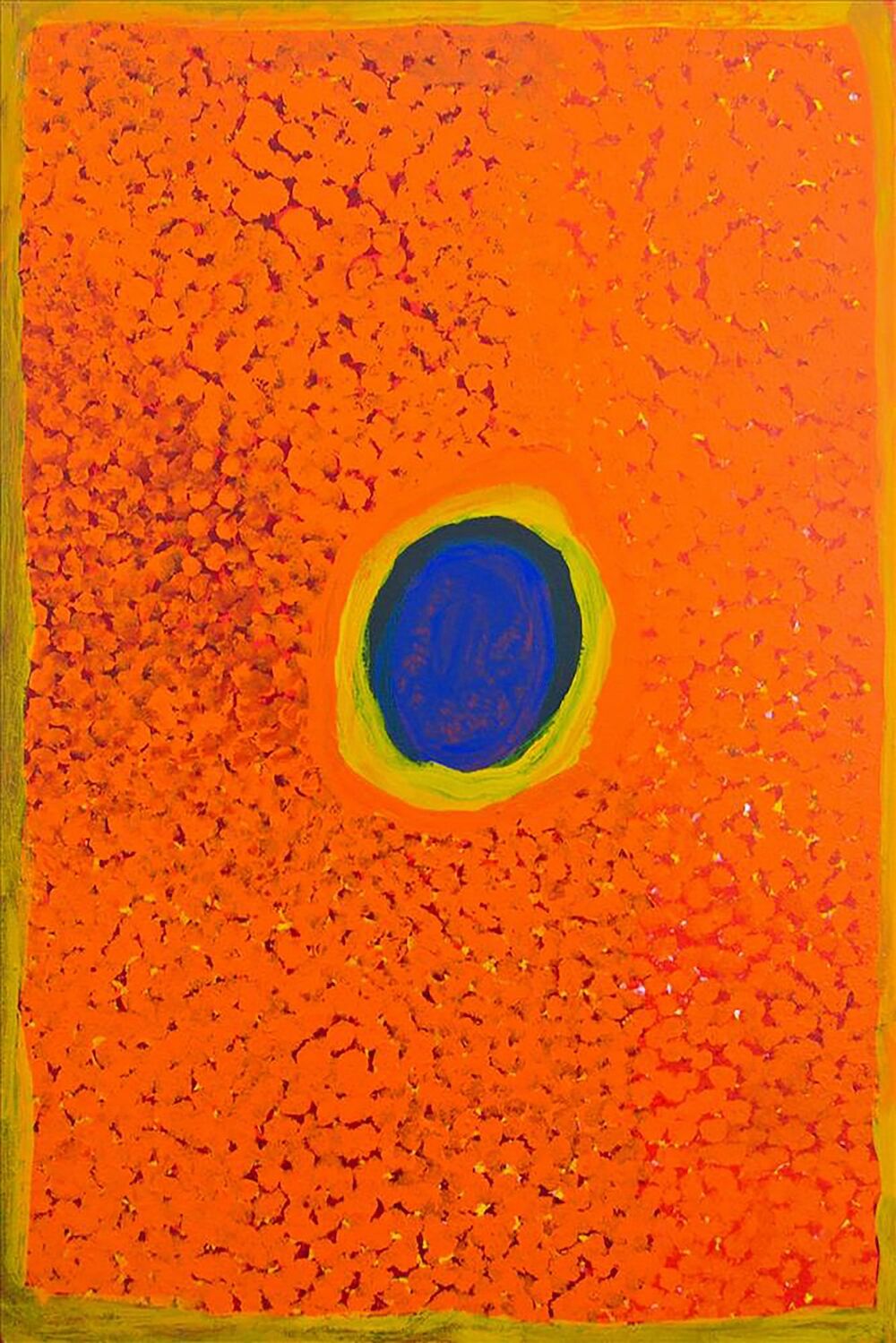 The connection between Aboriginal people and their land is undeniable and makes the already appalling history of displacement through racist policies even more barbaric. Can you explain how this connection to the land is evidenced through Aboriginal art?
Most works of art from the regions I mentioned above are based on this connection to land. This is seen in the symbols used, the 'mapping' element of the country -no matter in what apparently abstract form – and the stories that accompany the works of art.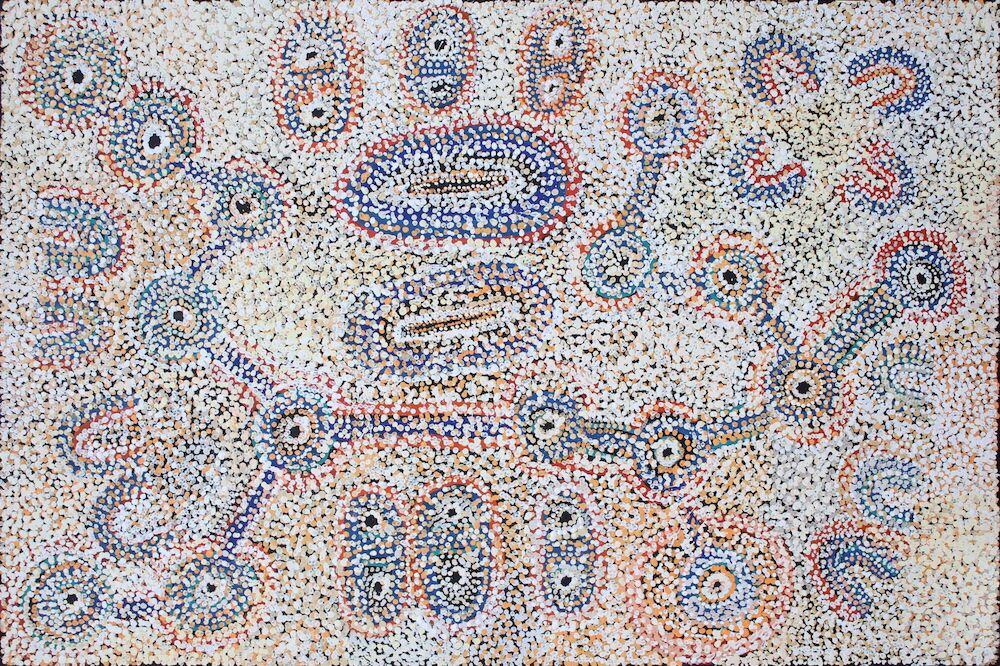 Artists such as the late Emily Kngwarreye has been rightfully compared to international greats, such as Jasper Johns, and her work sold at auction for over a million dollars. Do you think Aboriginal artists and artwork are given the cultural standing, respect and representation they warrant within Australian culture?
Generally, no. Some of the more urban based Aboriginal artists such as Brook Andrew for example, who was recently announced as the Artistic Director of the 2020 Biennale of Sydney and a handful of other artists have careers that have gained them international recognition. Some of the artists from the regions I mentioned above are now making inroads into the national and international sphere to some extent. They may have gained respect for their cultural standing, however, their artistic standing is only just starting to happen. In commercial terms, the work of fine quality, innovative and often aesthetically brilliant Aboriginal art is some of the great bargains of any art, anywhere in the world.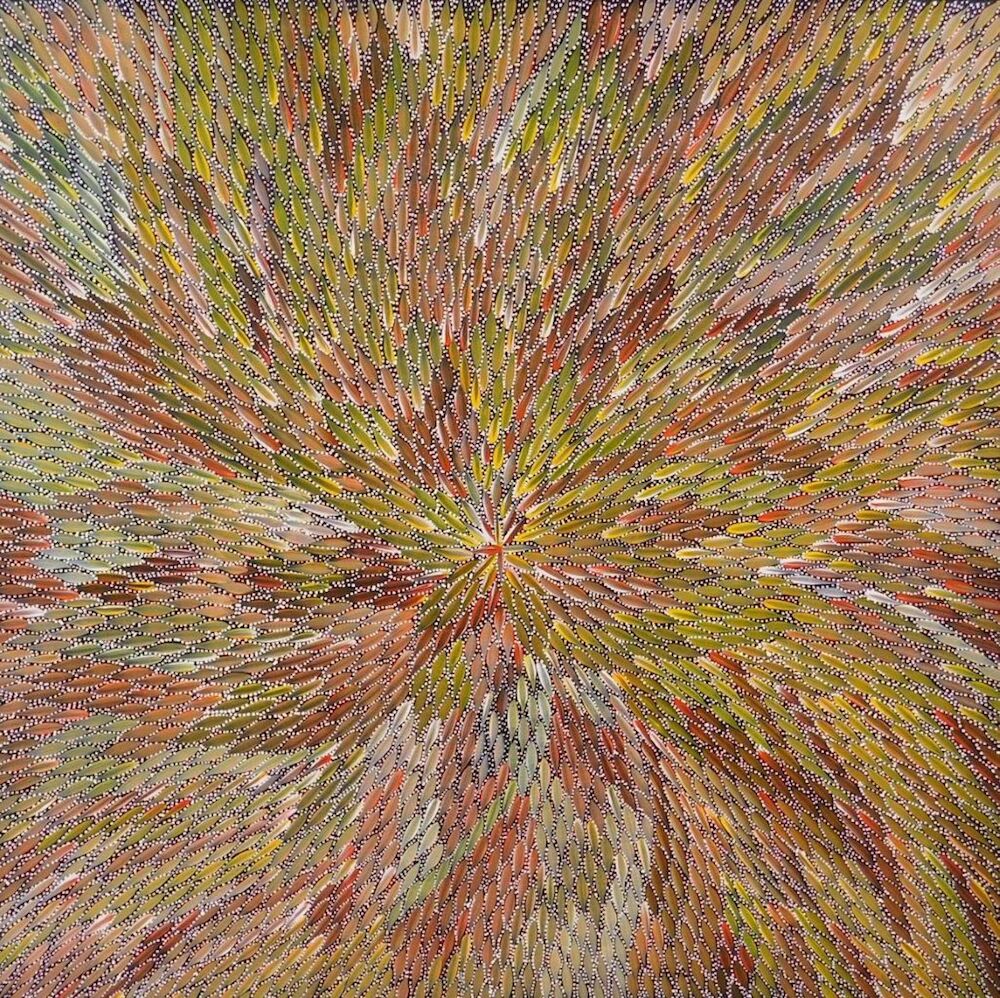 You talk about not removing the Aboriginal artist from the societal context they exist in. Sadly this means, due to a plethora of issues introduced by white settlement many artists are open to being taken advantage of and the demand for Aboriginal art creates an environment ripe for fakes and forgeries. How does one navigate this if they wanted to enter the market and invest in Aboriginal art?And how do you navigate this as a gallerist and proponent of Aboriginal art?
Wherever there's a demand for art and that demand exceeds supply there arises an environment 'ripe for fakes and forgeries'. This is not exclusive to Aboriginal art but has happened, and does today, in many forms of art throughout the world. Fakes and forgeries have always, and will always exist so long as art does. My best answer as to how anyone 'navigates' this, whether buyer or art market professional is also not exclusive to Aboriginal art. This is to educate oneself about the art you're showing or buying and come to trust that judgment. As you come to know an artist's style and methods you will be far more able to 'read' a work of art and so spot a fake. Showing and buying art from Aboriginal-owned community Art Centres is a good assurance of sound provenance. However, some artists do not work within those structures and in these cases one has to educate oneself especially as above.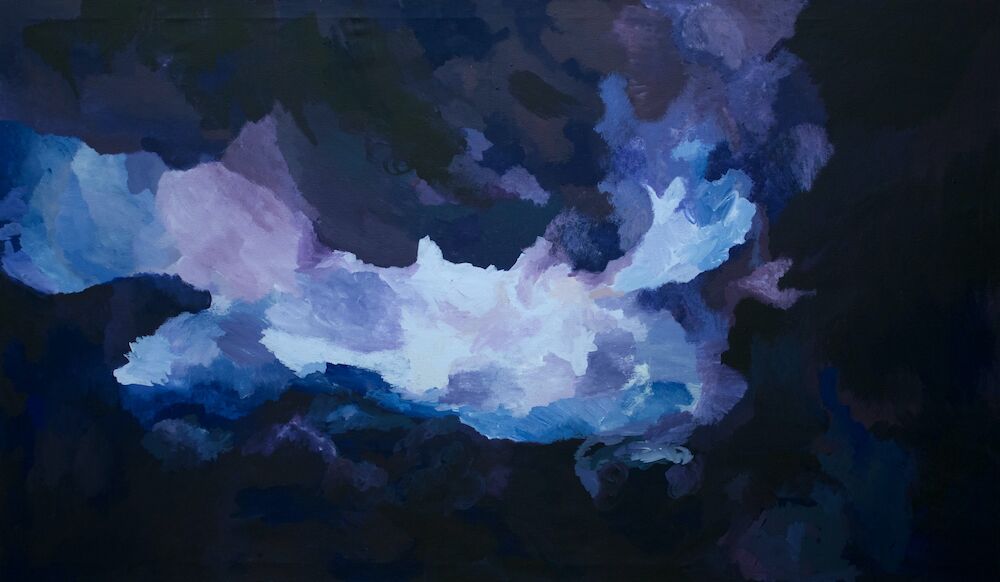 Looking to the future, in your opinion, who are the up and coming ones to watch in Aboriginal art community?
This is always a moveable feast. It's impossible to list all the dozens of artists I see as up and coming. The best one can do is to study the survey exhibitions such as Alice Springs Annual 'Desert Mob' exhibition and the many public and private galleries around Australia who present the work of new and emerging artists in their exhibition programs