An idea conceived during a walk along the pink shores of Elafonisi, Crete, Maria Farro is an effortless elevation of the timeless Greek sandal.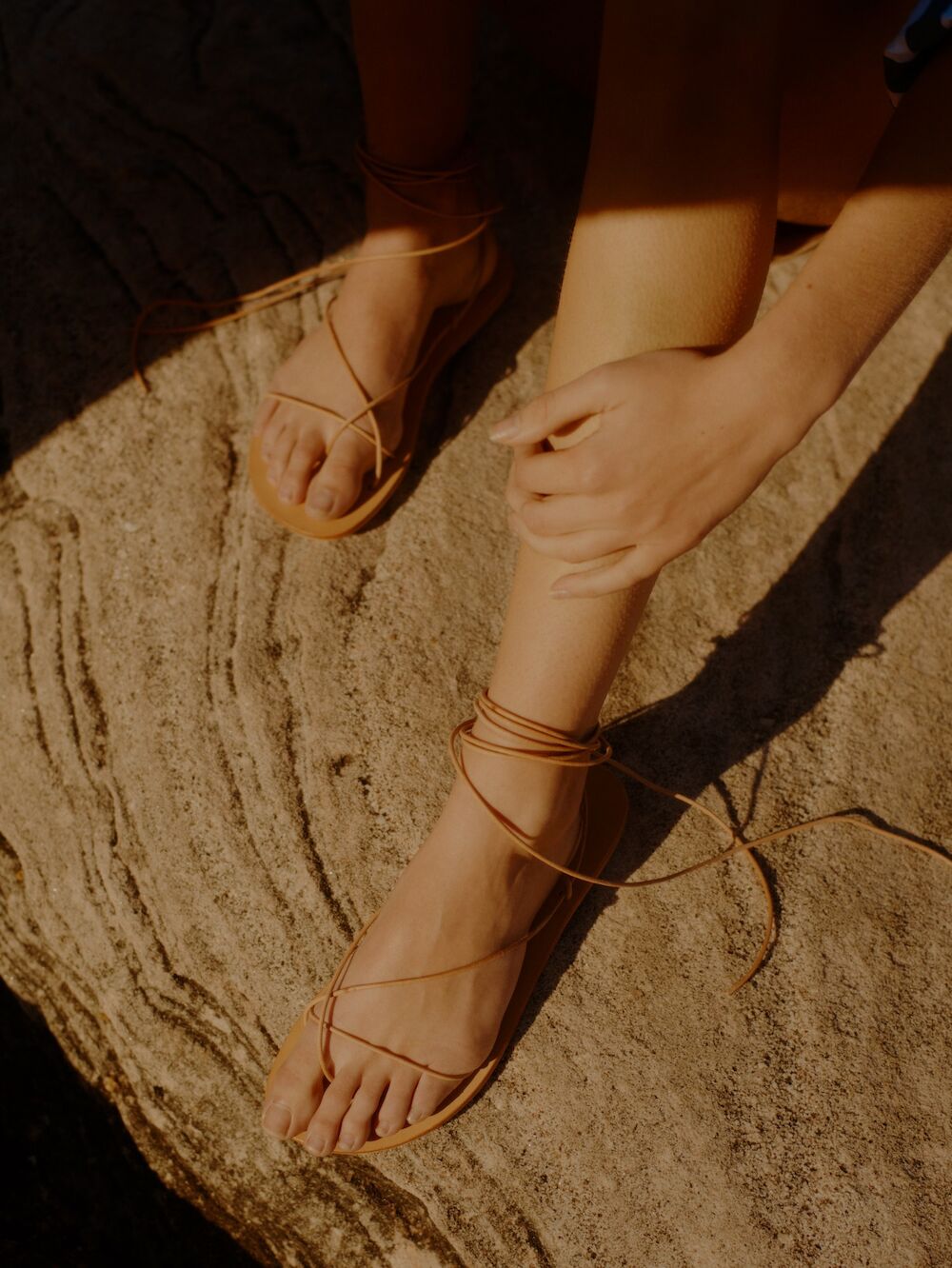 Designer Meghan Hosie lives between Bondi Beach and Chania, one of the oldest civilisations on the island of Crete, connecting with local communities and technical masters to create modern, elegant and, most importantly, well-made sandals. Every pair of Maria Farro sandals passes through the hands of Cretan artisans during several stages of production. The leather is cut, thread through design incisions, and then upper and lower soles are pressed together. This traditional method results in an indisputable comfort and longevity that would be fit for the ancient Olympians themselves. Hosie's research spans Roman, Egyptian and Japanese history, where sandals have played an integral role within sartorial culture and heritage. Always mindful and respectful of ancient Greek designs, her styles are typically reworked between collections, driven not by trends but by function and personal aesthetic preference, varying between decorative and minimal.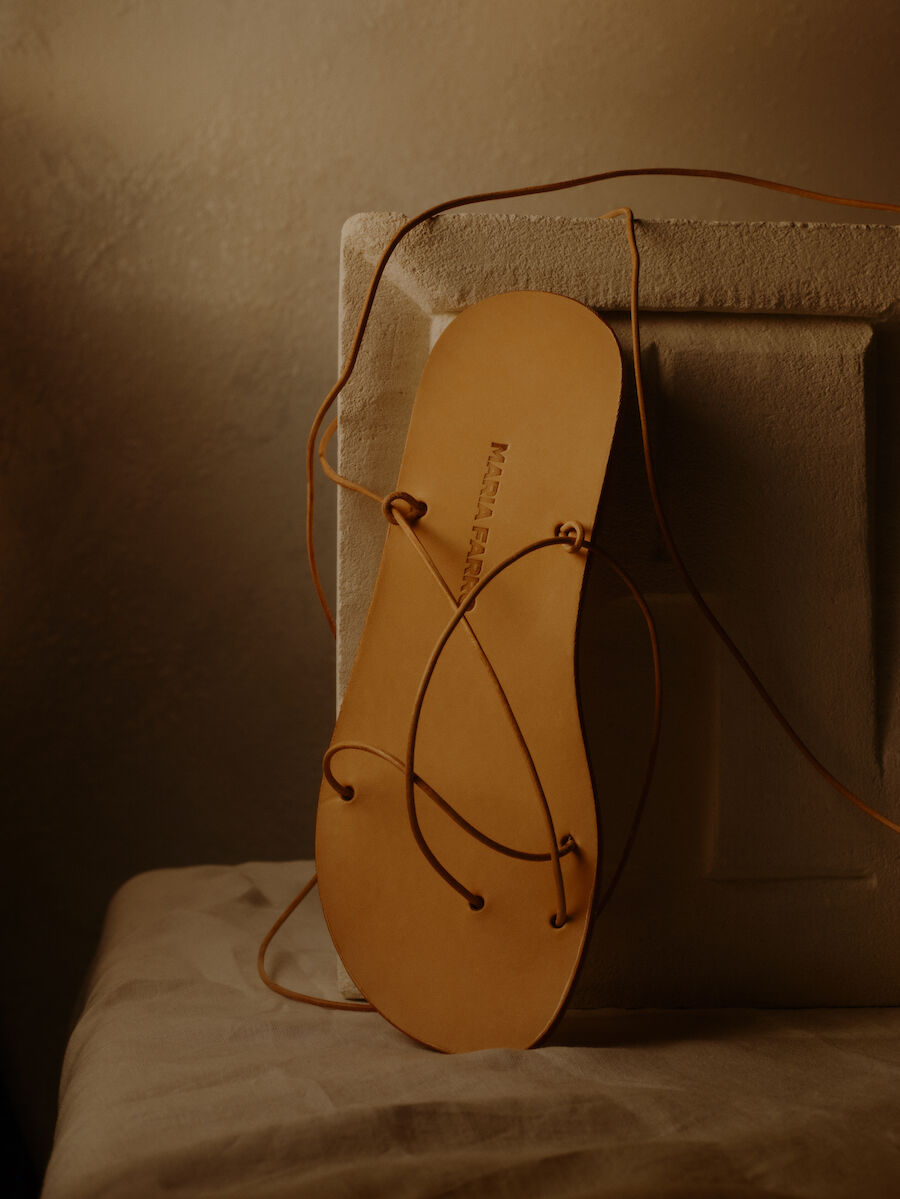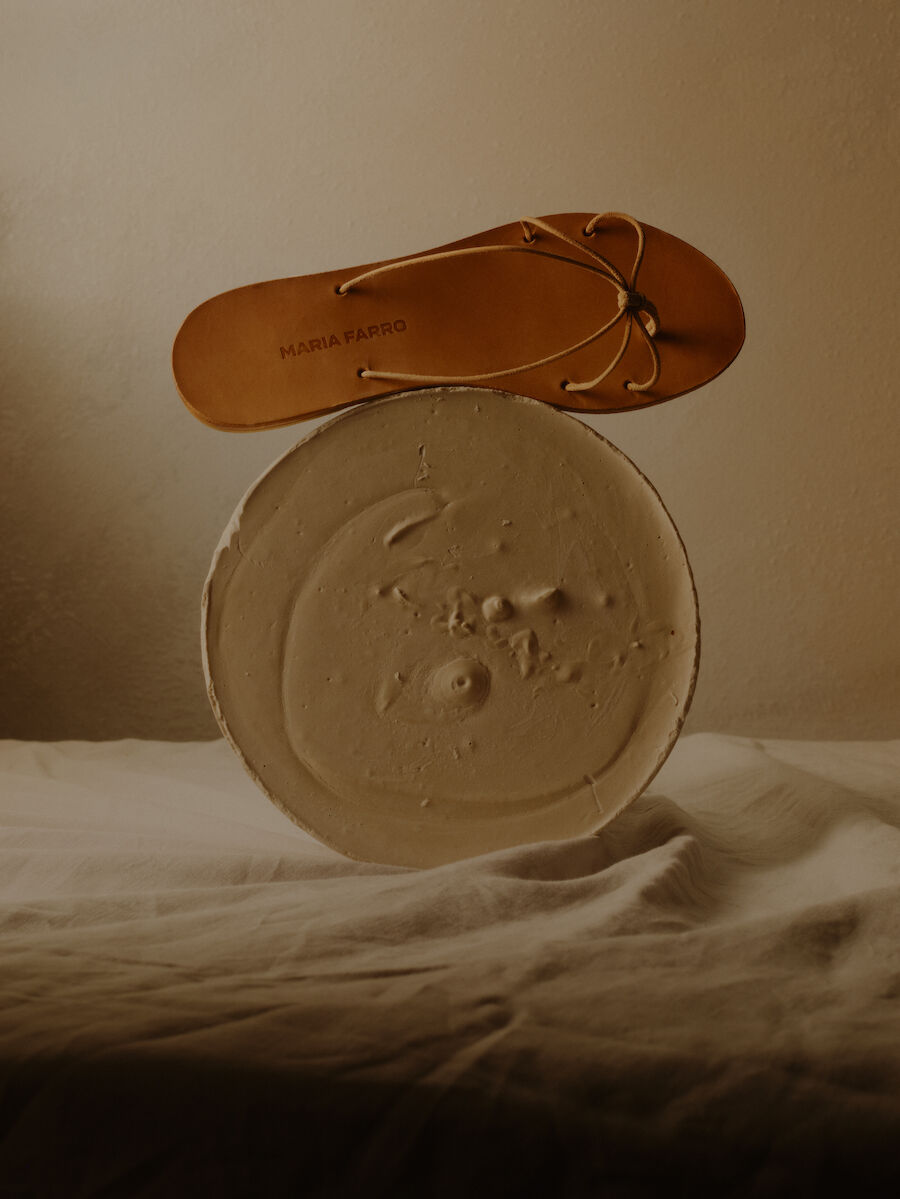 The word sandal, with Greek origins, refers to the oldest known footwear in history — ancient gods are traditionally depicted either barefoot or wearing sandals. "Hermes is best known for his winged-sandals, and warriors like Hercules were often described wearing wrap-up sandals." Hosie names all her sandals after her favourite goddesses — such as Hera, the goddess of women. With a fierce temper and passion, Hera is the ultimate Maria Farro muse. Heroines aside, these sandals have the quality and strength to endure. "I would never put shoes into production that I couldn't wear myself for long stretches of time." Naturally and over time, the leather will mold to your feet, "I love the natural ageing process which occurs via exposure to the elements," says Hosie. "The sun tans the natural leather styles, giving them a more organic look, while the black becomes shinier and tougher." With an endless summer in mind, Hosie is looking to expand the range to become a "lifestyle destination where you can find lasting essentials from Greece," and to continue making styles for the ultimate sandal enthusiast.