Limited Edition Reprint of A Magazine Curated By Maison Martin Margiela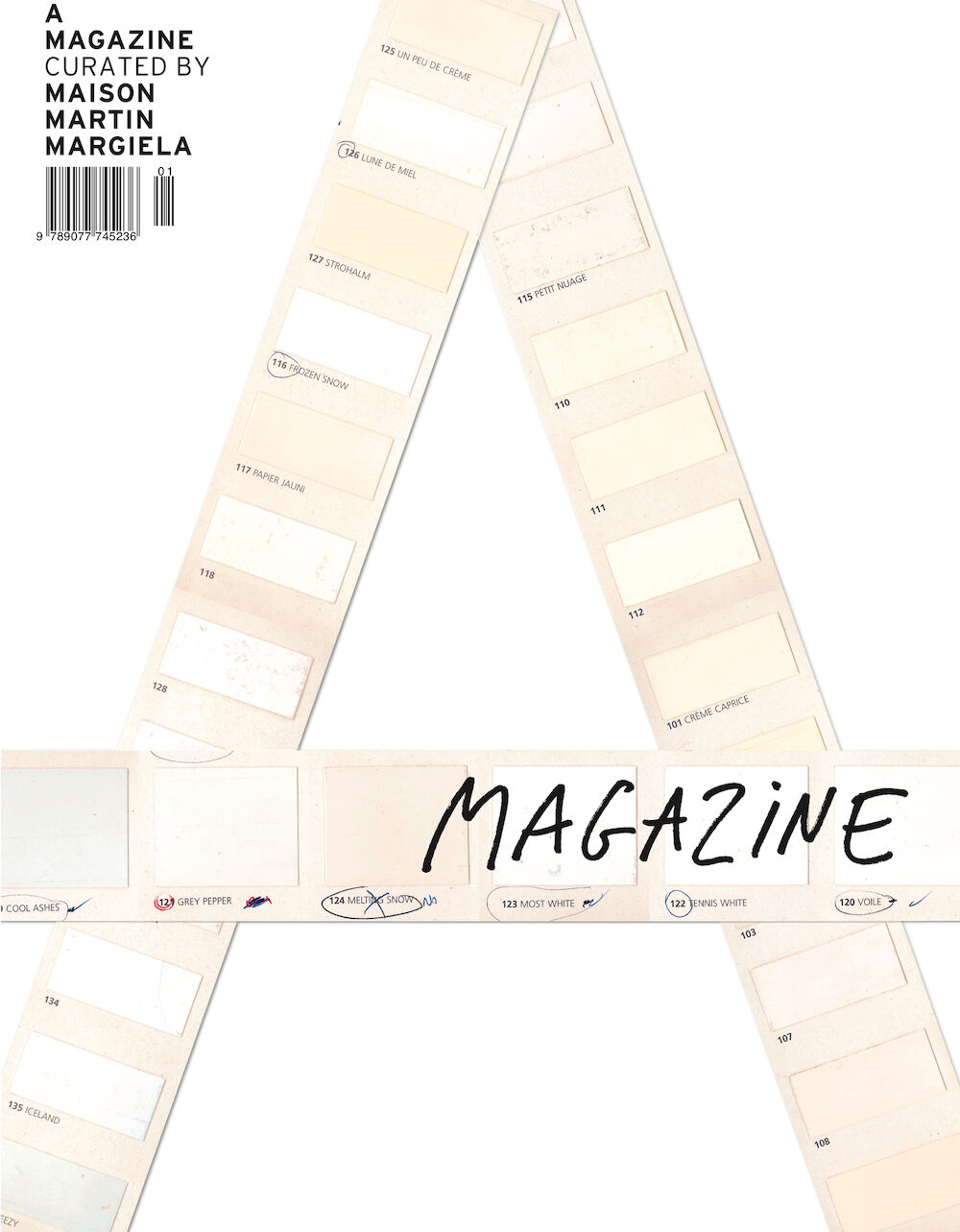 A Magazine Curated By Maison Martin Margiela was the first ever issue to bear the 'Curated By' title, and is a testament to this core concept thanks to Martin Margiela's insightful mix of collaborators and projects that unveils many key names working quietly behind-the-scenes as parts of his anonymous fashion collective. Though not a single contribution bears his name, every page is imbued with the essence of the Maison, with written recounts via fax and photocopy as well as photographic and artistic projects by permanent staff members, trainees, assistants, models, artists, photographers, musicians, set designers and filmmakers.
Nearly two decades after its original release, the reprint of A Magazine Curated By Maison Martin Margiela is a bold statement that acknowledges the season-less, timeless nature of A Magazine. As a cult and collectible object in the realm of printed matter, it is a testament to the ongoing relevance of the founding ideals of the Maison Martin Margiela: from the deconstruction of garment- making and the disruption of classical ideals in photography, to such phenomena as street casting, unconventional beauty, subversive communication, and a Dadaist approach to the very concept of fashion and object design.
The 2021 reprint is an identical reprint of the original magazine with matched paper stock and cover treatments, with all original content preserved from cover to cover. Each issue contains a single print placed at random - in the spirit of the Maison Martin Margiela. A charitable donation to Sea Watch and RIACE France has been made in their name, reflecting the commitment of A Publisher to the cause of migrants and refugees in the Mediterranean Sea, and their integration into the European community.