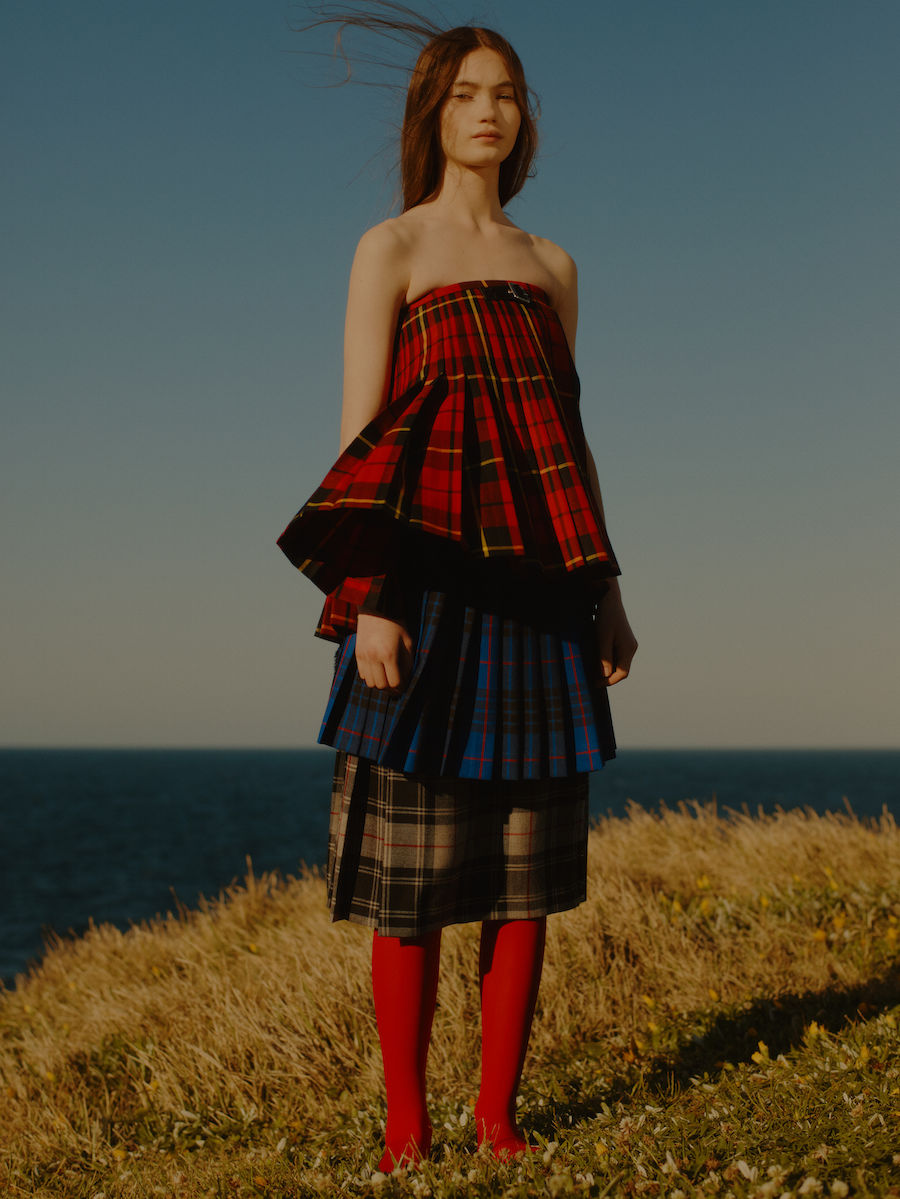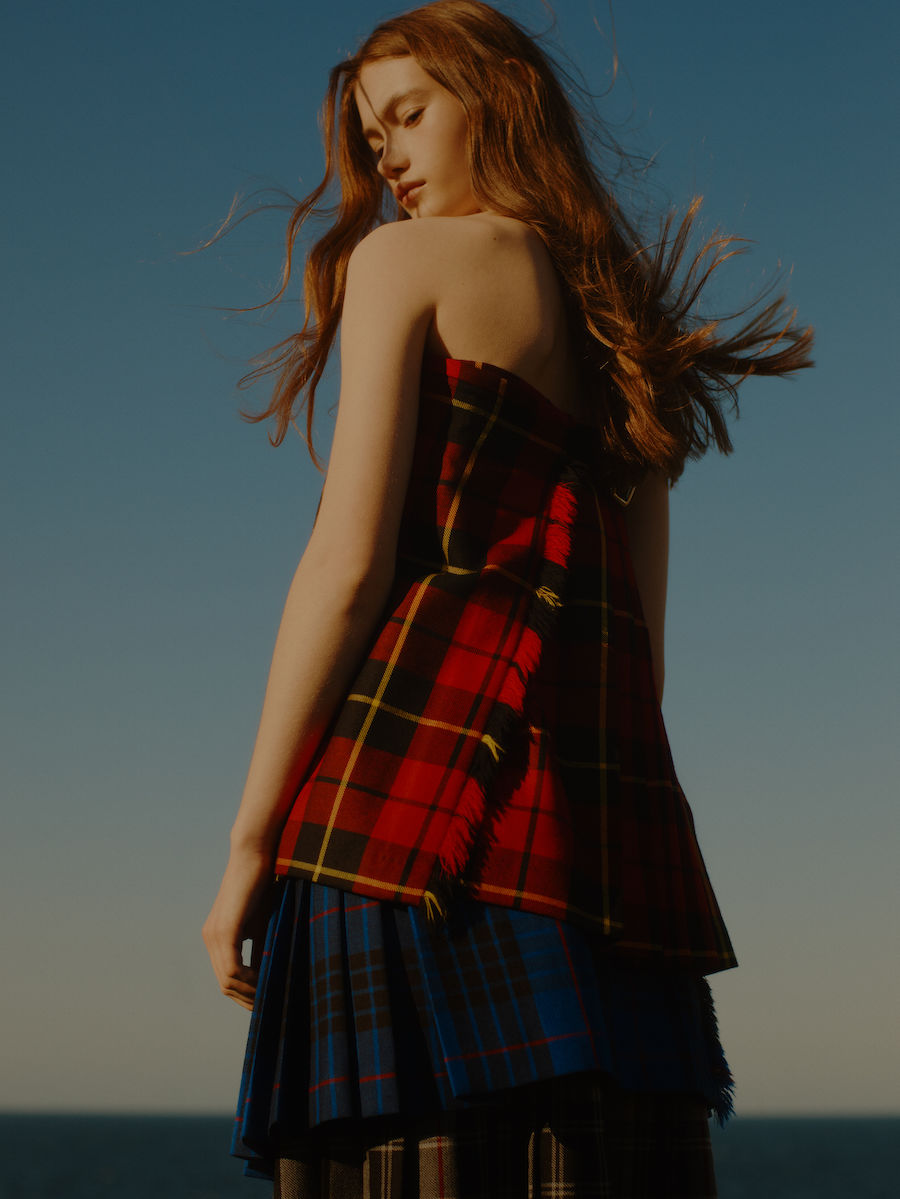 In a time where innovation is synonymous with technology, Le Kilt provides a much-needed restorative breath into our digitised lives. Through tradition and innovation, Le Kilt bridges its Scottish heritage for the global modern audience and is troubleshooting the propagation of an unsustainable fashion cycle with its irresistible singularity. Samantha McCoach's grandmother, a former kilt maker from Edinburgh's Royal Mile, made her a kilt which quickly garnered the attention of her peers. As interest grew and orders came in, McCoach decided to pursue a sartorial study of her own cultural heritage — starting with the iconic Scottish garment, the kilt — and established Le Kilt in 2014. Named after the London nightclub popular in the 1980s, Le Kilt playfully juxtaposes its Scottish roots and rebellion, paying homage to the semiotic ties between tartan and punk. Describing a garment with 16th-century origins as modern is unusual. However, each collectionis a deliberate extension of a singular idea. By reworking traditional outfits and disrupting archetypes, McCoach creates pieces that are both uniqueand beautiful. She uses instinct, not historical representation, to choose fabrics, maintaining a reverence for craftsmanship throughout.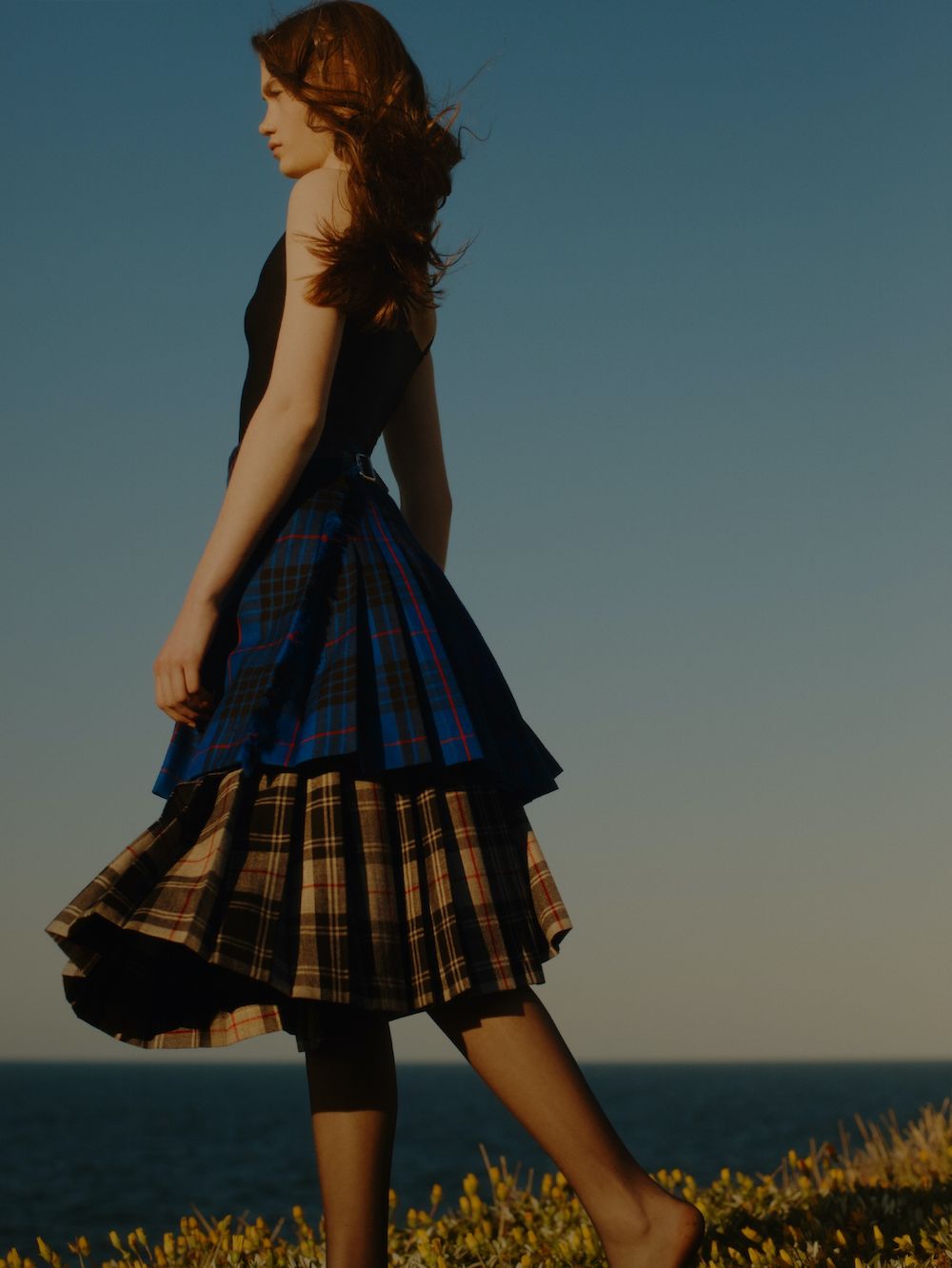 Between the pleats there is more than meets the eye. Oversized safety pins and mix-and-match tartans have become isms for the brand, as well as the use of unconventional but luxurious fabrics and detailing such as mohair, calf skin and Swarovski crystals. With varying lengths, raw denim and knitwear in its assembly, Le Kilt kilts are styled effortlessly to establish them as everyday wardrobe essentials. The brand is an extended family tree of knowledge and practice, utilising a network of local manufacturers and suppliers to expand on traditional techniques rather than modifying them with technology. Subtle imperfections are often left uncorrected in the interest of exposing something unique and beautiful.
To further cement its individuality, Le Kilt swapped a presentation at London Fashion Week for Craft Week, broadening its family narrative through workshops for those curious about manufacturing processes or how best to mend pre-loved clothing. There is an emphasis on patience, with each piece made to order, encouraging us to prioritise personal connection in our purchases and quality over quantity. Each kilt is made to last not one but several lifetimes; they are future heirlooms imbued with the inherent potential to be handed down from generation to generation.