A cheerful lovechild of lockdown, LAZE, is an optimistic and functional offering by INPRINT contributor and friend Nat Turnbull. A concise range of striped mats designed to make space, however you choose to.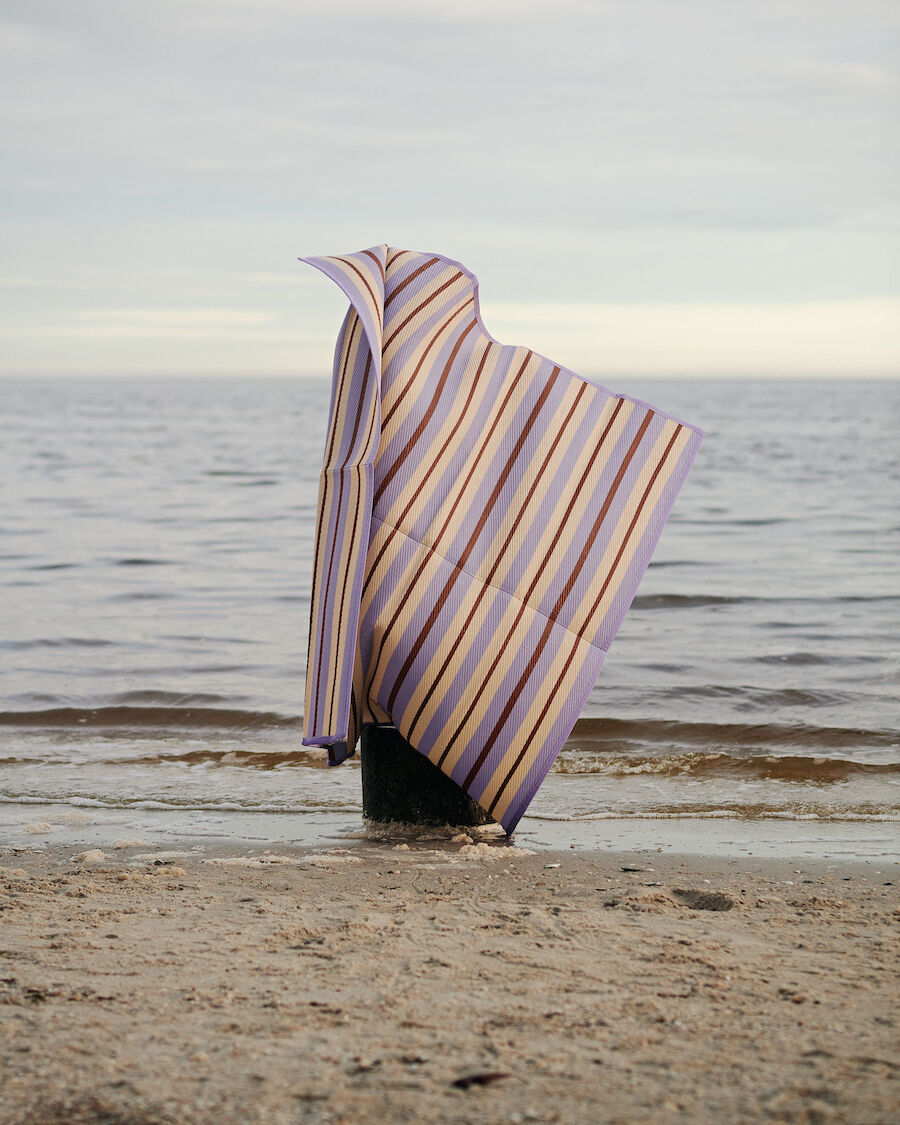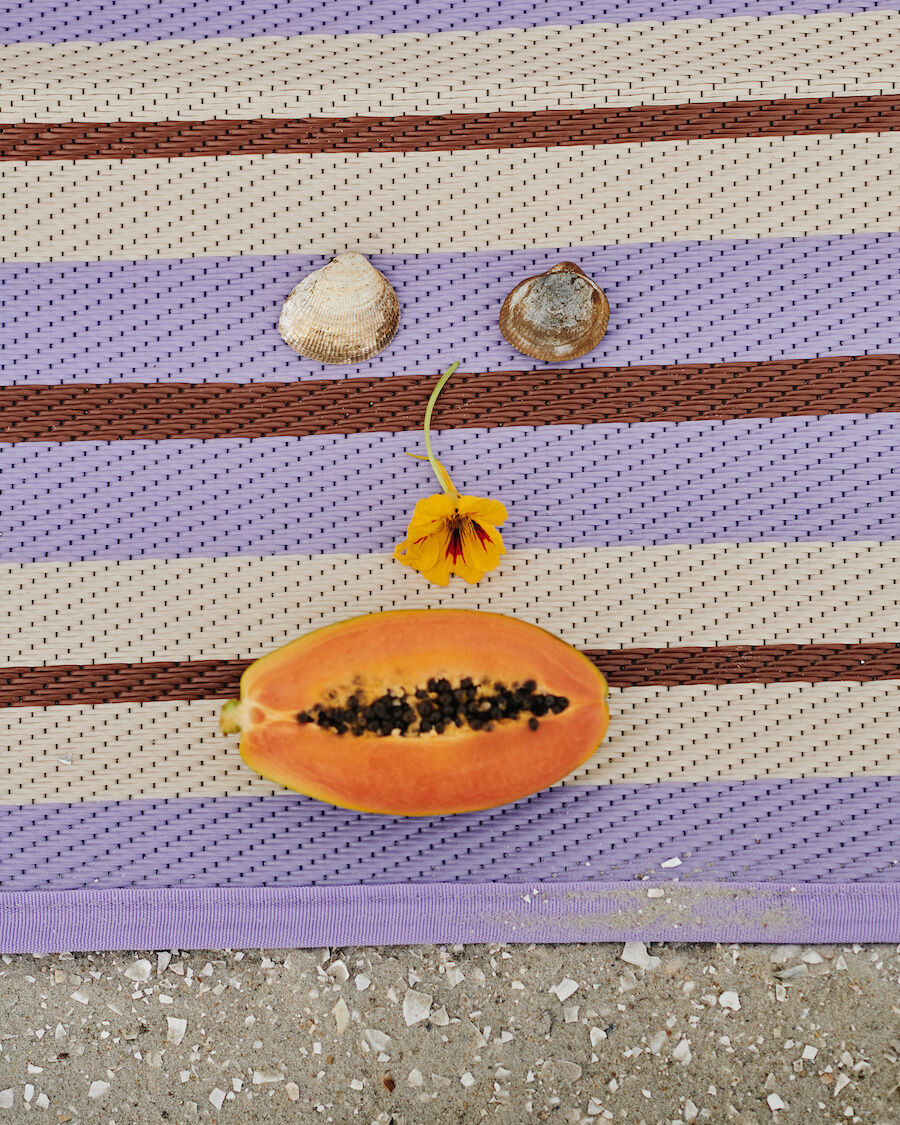 How did LAZE come about?
I appreciate there is rich tapestry surrounding the history and traditions of woven mats throughout time and different cultures. As a multidisciplinary creative, I wanted to create a modern offering that is conscious of the recycled materials it is made from, and one that expresses modern print and design. This stemmed from my time in a very long lockdown that went for on many months here in Melbourne. I grew to appreciate the importance of gathering outdoors in any green space which you could laze and take in the world at whichever slow or fast pace you wish.
Can you tell us about the materials and the prints?
The mats are made from recycled polypropylene and have quite a density to them allowing them to be comfortable but still light to carry. The prints are designed by my good friend Alice Oehr. She is extremely talented and her specialty, I think, is unexpected colour palettes and playful but sophisticated prints / designs. I love how each design seems to appeal to different people, there really hasn't been a clear favourite, which I think is because each one if so strong.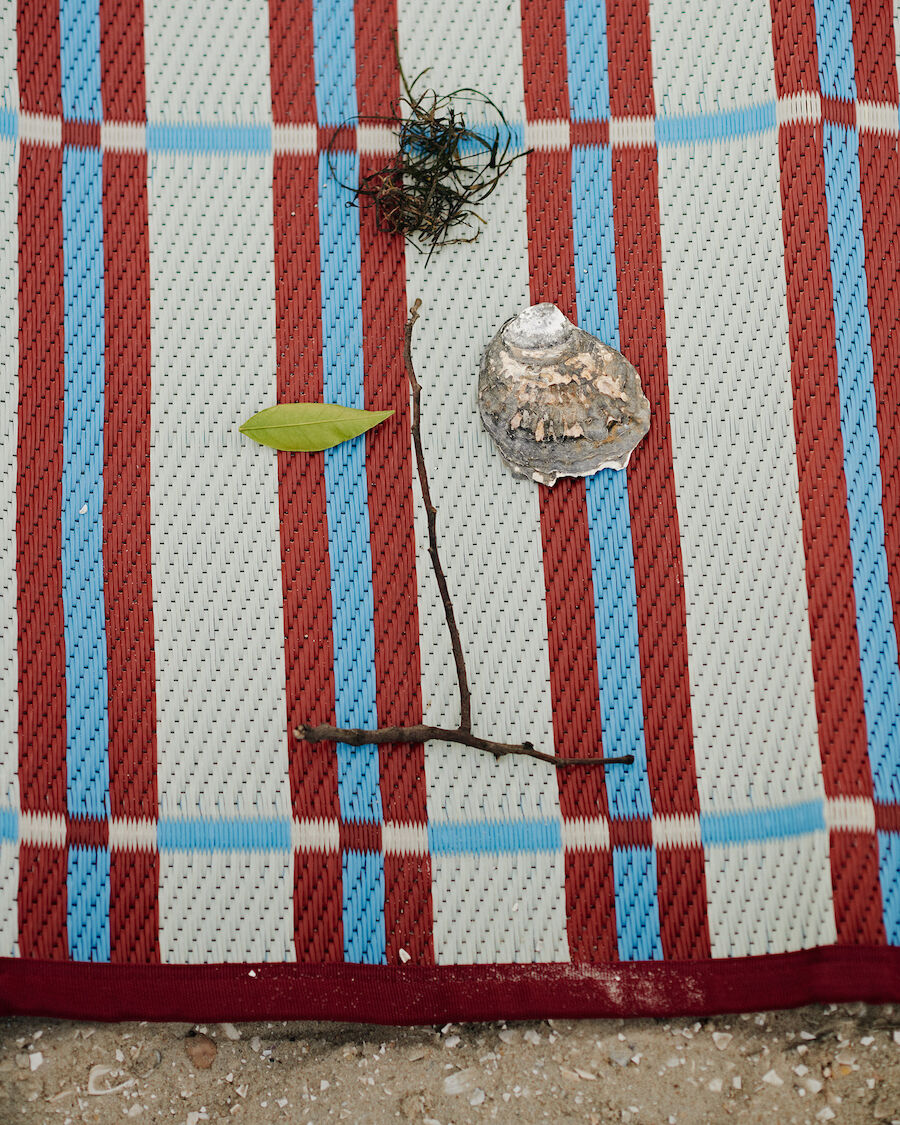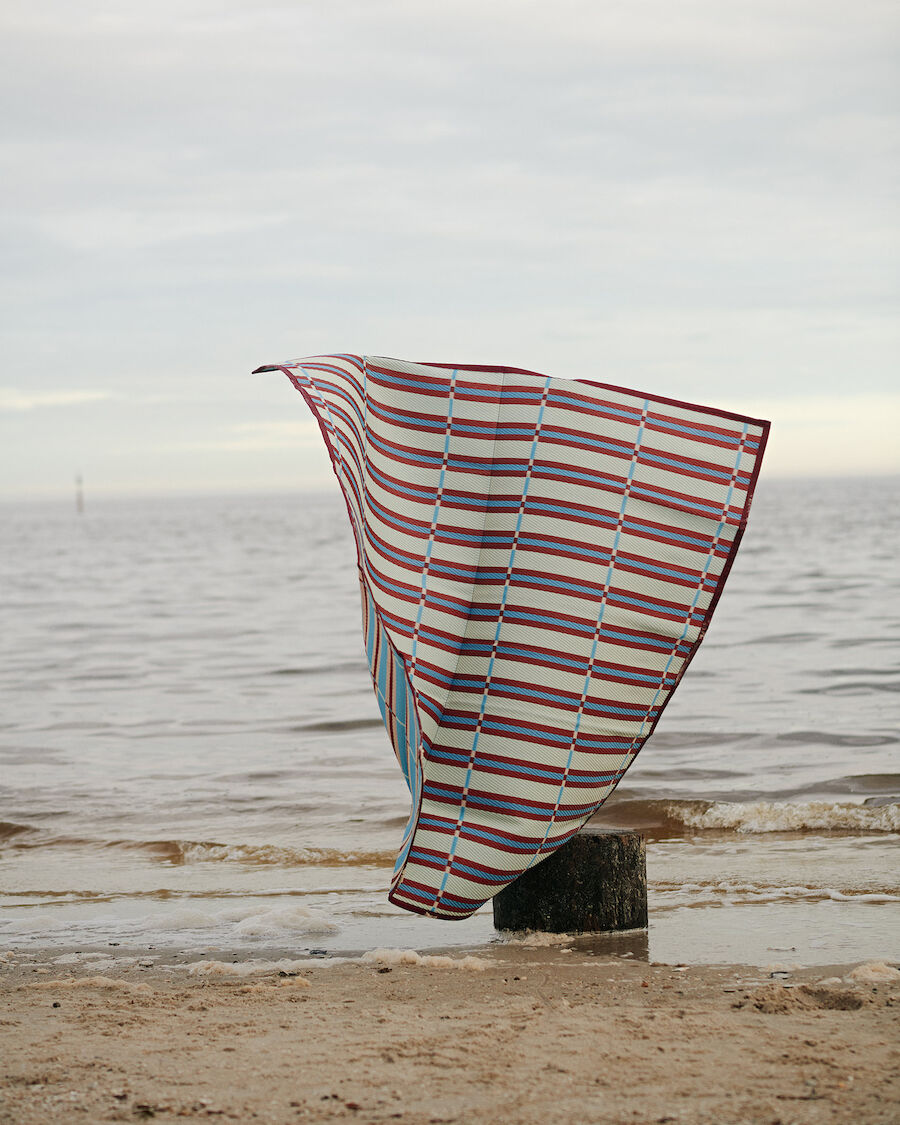 You're anything but lazy, a set designer / stylist by trade. What's your ethos for balancing different projects and now businesses?
Working freelance naturally prepares you for the juggling lifestyle and while I must say it's not always easy juggling both as they both demand a lot of time, if you love what you do than it all seems worth it, especially when you get to work with people who really inspire you.
So how do you LAZE?
Since being forced to stop, I have been much better about taking time out and knowing when I need to stop. Before that, I must admit I was living the fast paced life, and while I still have a busy work schedule, I find time to stop and enjoy a moment in the sun, see my family and friends or have time with my partner and my dog. It's not usually big notable things, it's the little regular moments that seem to make a difference.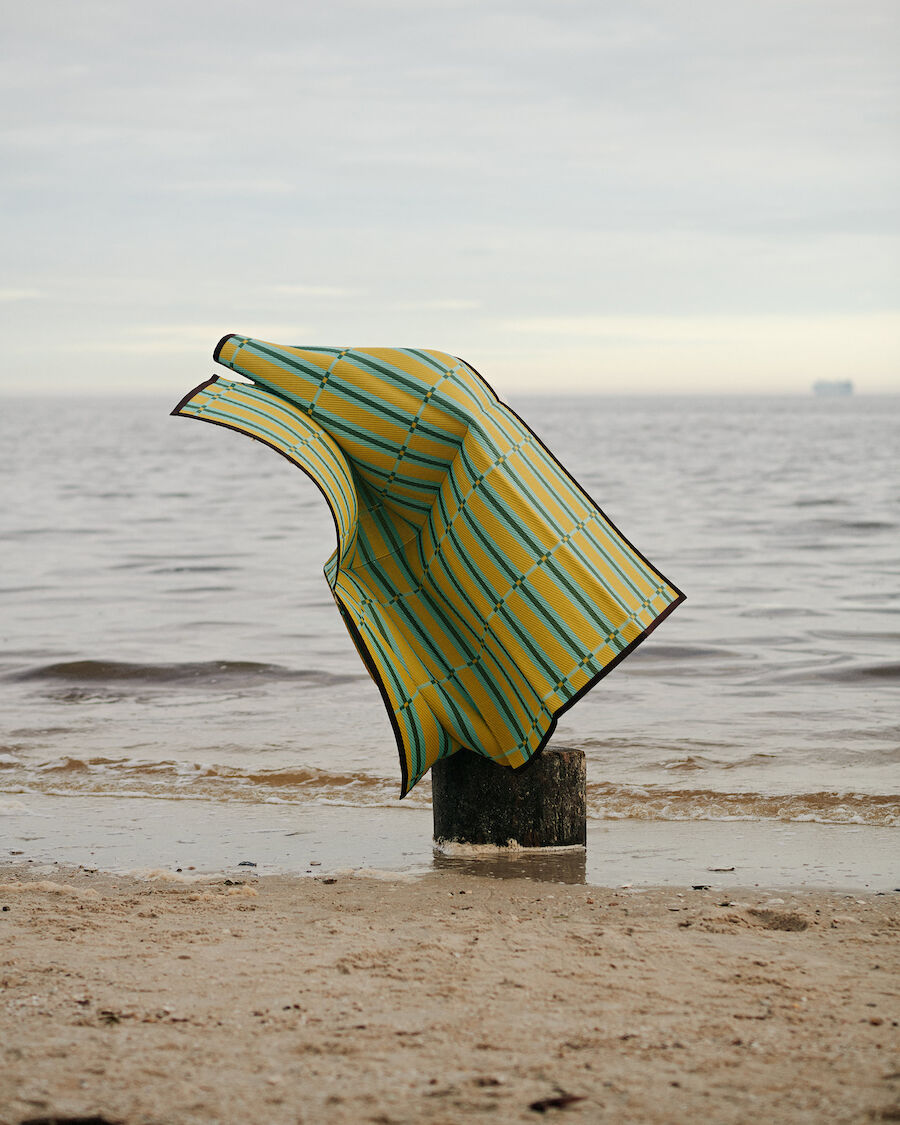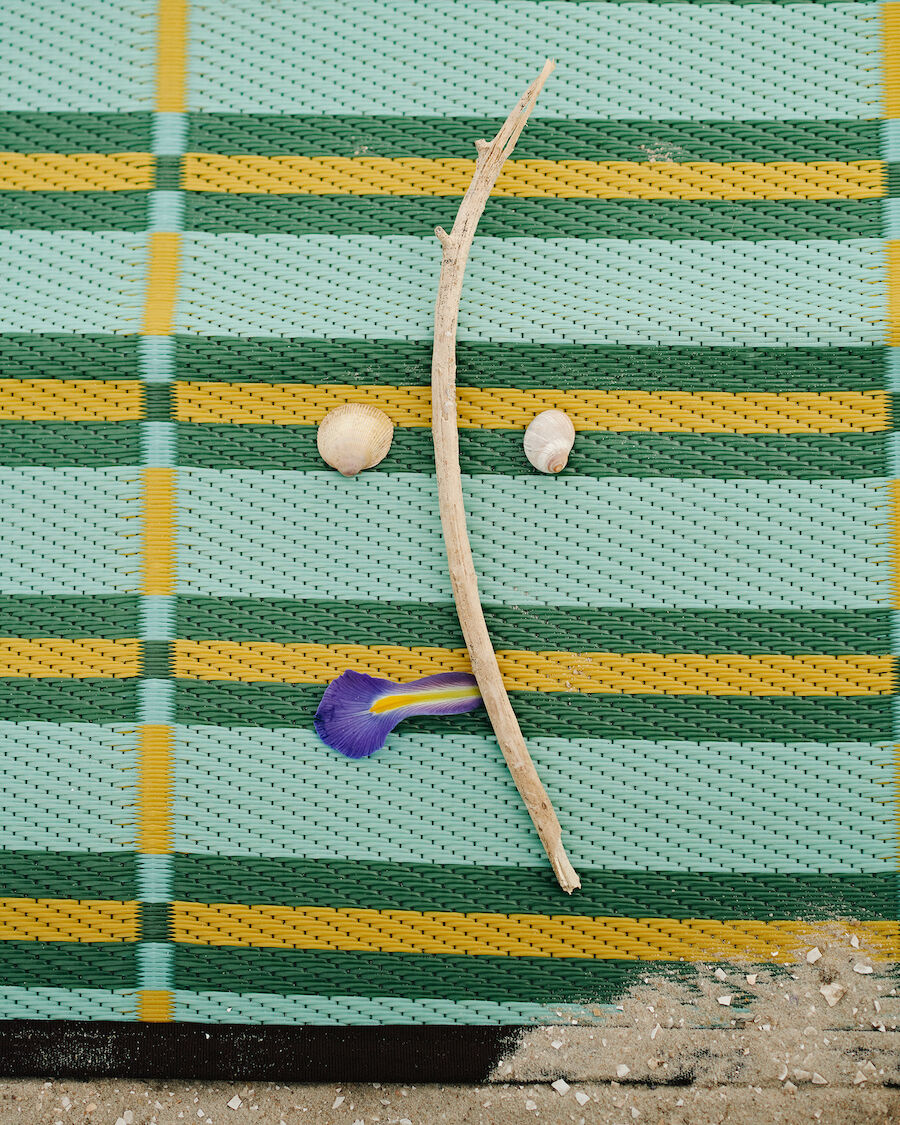 How did these images come to life for INPRINT?
Victoria and I set out to the beach one afternoon with the mats and a selection of props; things that you would use on the mat, particularly picnic items. I then foraged some natural elements at the beach like sand, rocks, shells and seaweed. We came up with the concept of playing with the objects you would find on and around your mats while in use and create faces with them. It was a playful exploration of shape and form. The larger mat shots came to us while on location as there was a perfectly placed area to stand just as the water was coming in. I don't think it's obvious, but I'm actually standing behind the mat holding it to create the shapes, We had quite a few laughs about this and there are some funny behind the scenes pictures which I hope never surface, ha!
Plans for future collections and / or extending the range?
I do plan to extend the range, but I will do so slowly by the introduction of the same designs in different colour ways first.