Fjura, Maltese for flower, is the pseudonym of floral artist, Simone Gooch. Originally from Sydney, now London based, Fjura's artful, sculptural approach has established a discerning following. Victoria Zschommler photographed arrangements by Fjura in her South Kensington studio for INPRINT.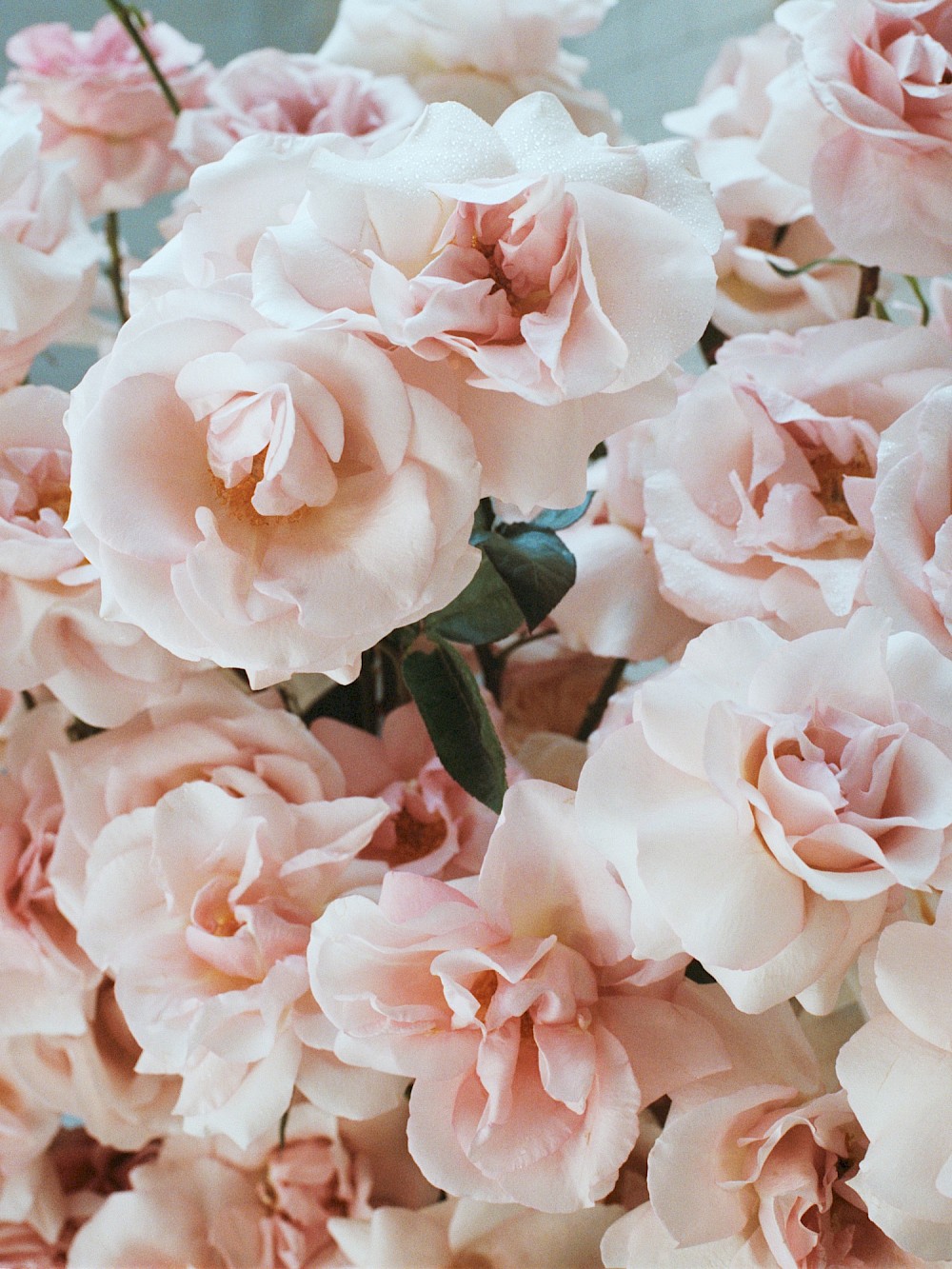 What were the flowers you chose for us in your arrangements?
Roses, various grasses, Poppies, Cyclamen, Anthurium, a selection of Orchids, Lily of the Valley, Sarracenia, Bromeliad, Hellebore, flowering quince, Honesty and Peony.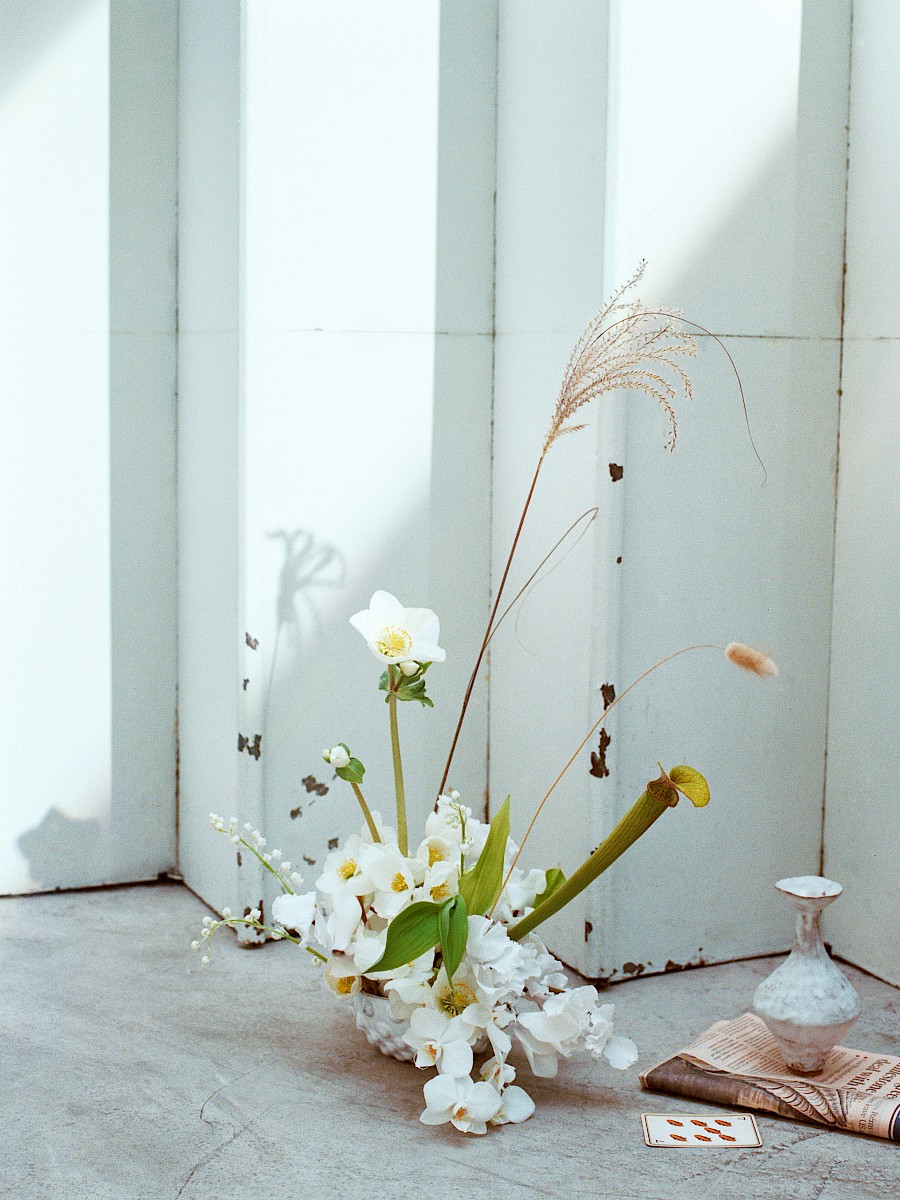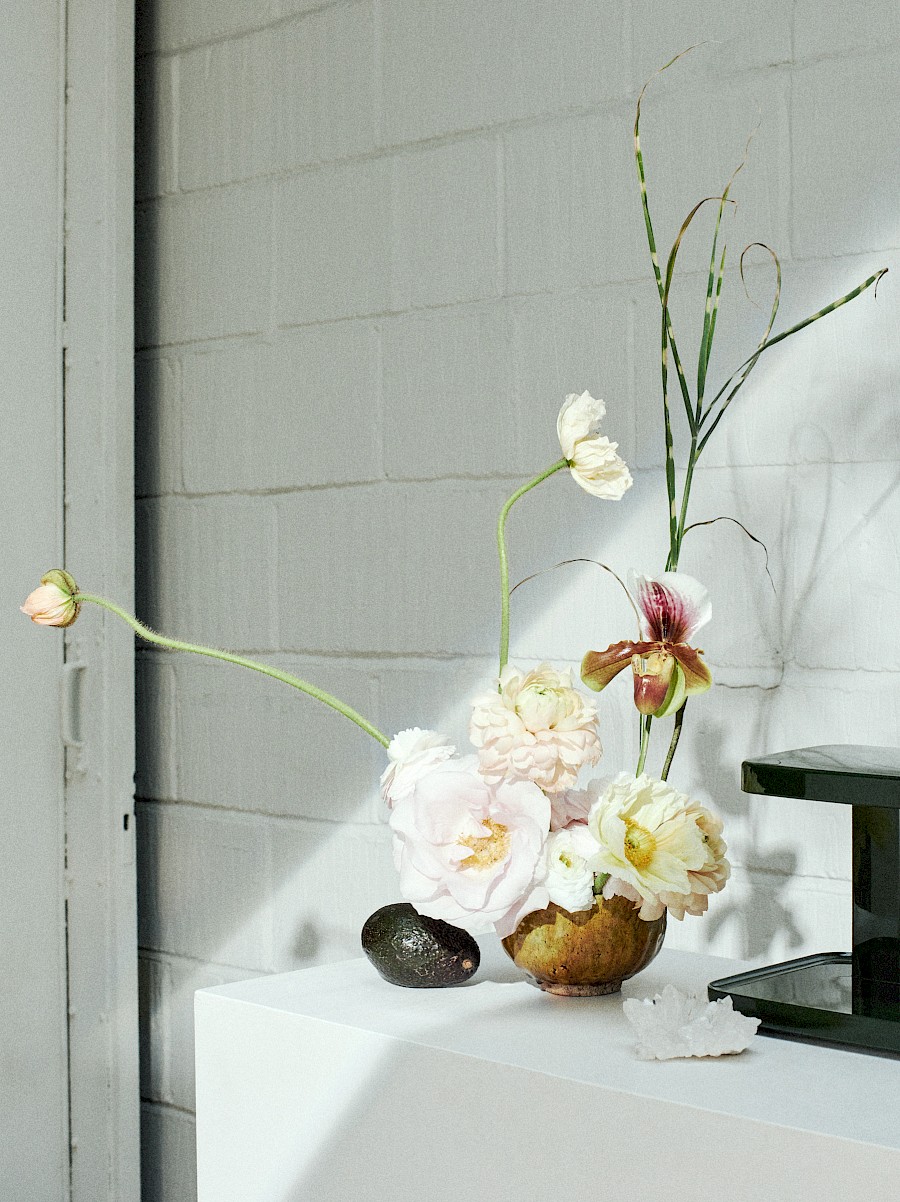 To me your arrangements typically possess a delicacy that seems very considered - do you work to specific plan when putting arrangements together or are you more instinctive?
In planning, I take a clients brief, budget and the space into consideration. Then comes the flower selection process. In the making of an arrangement, a bit of both. It is an instinctive process but I do consider the individual flower - it's shape, scale, colour, movement.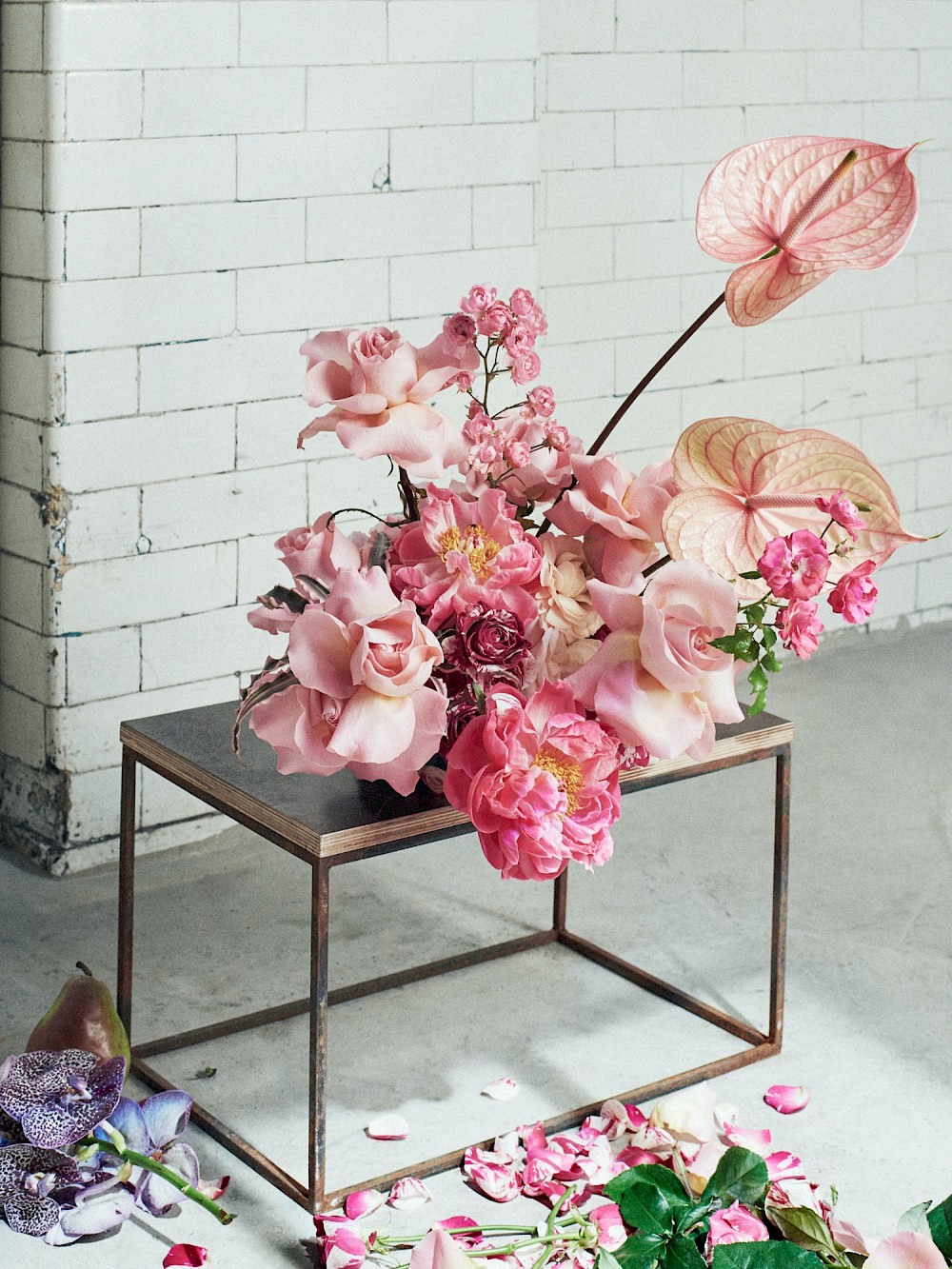 Those soft pink roses! I wanted to fall into those images - was this something inspired by being in England?
A good garden rose has always been a love of mine but the British take it to the next level! Regent's Park in rose season is really something else.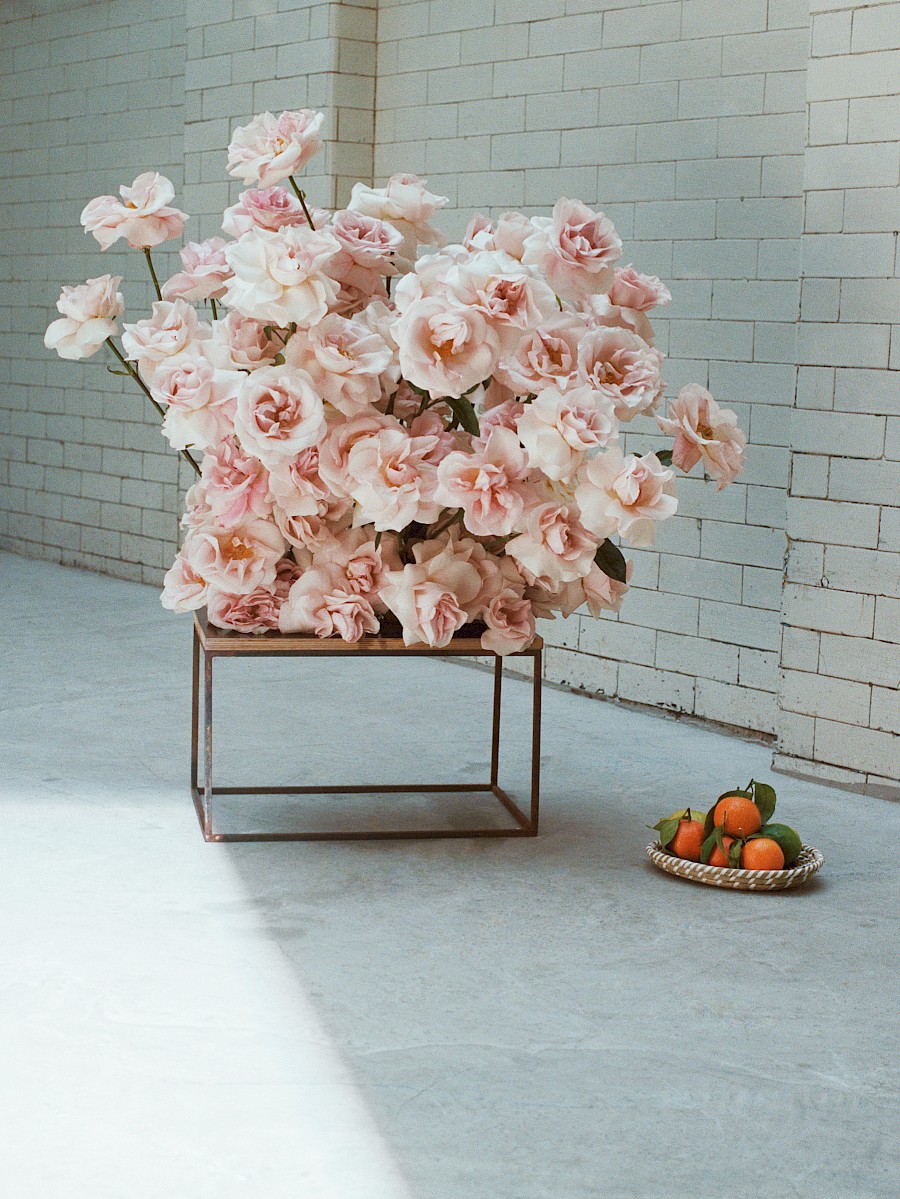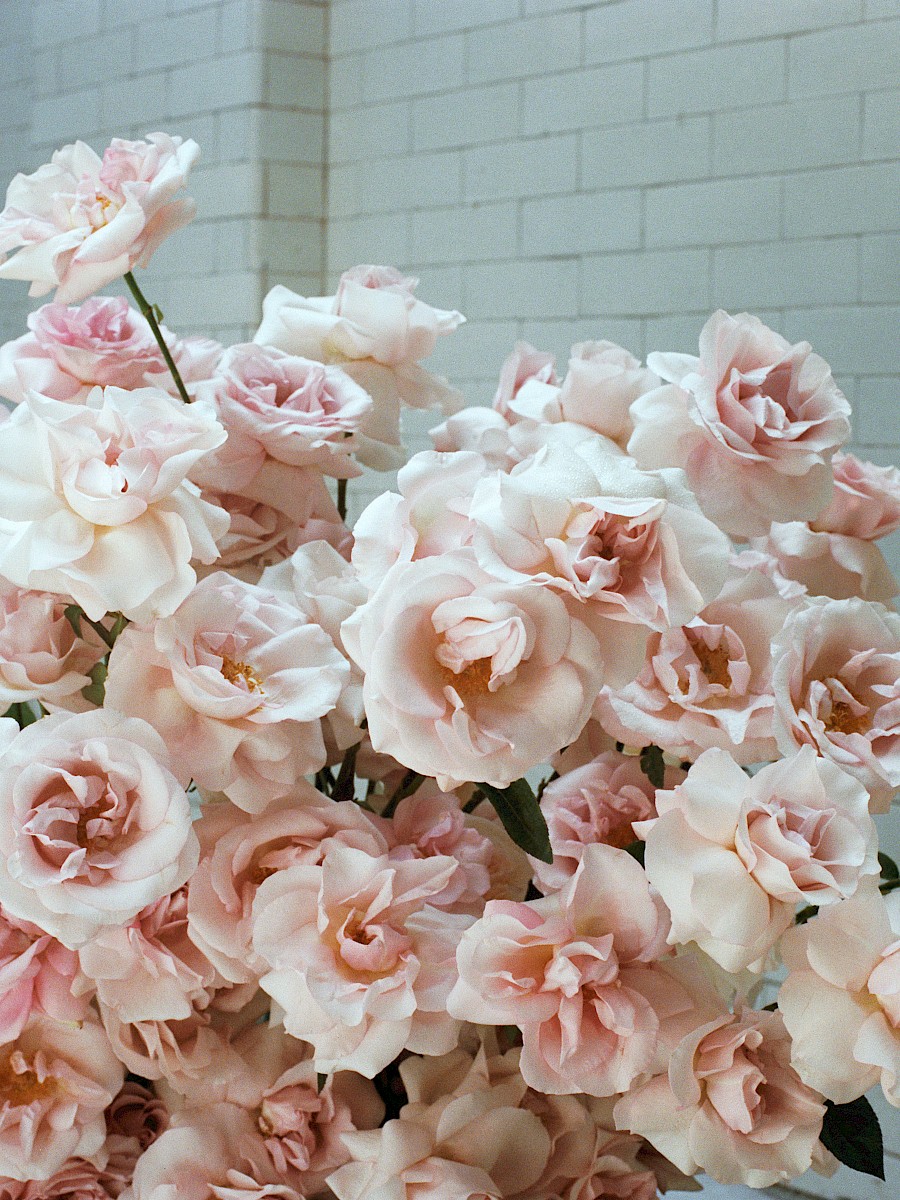 How did you come to work with flowers?
By chance.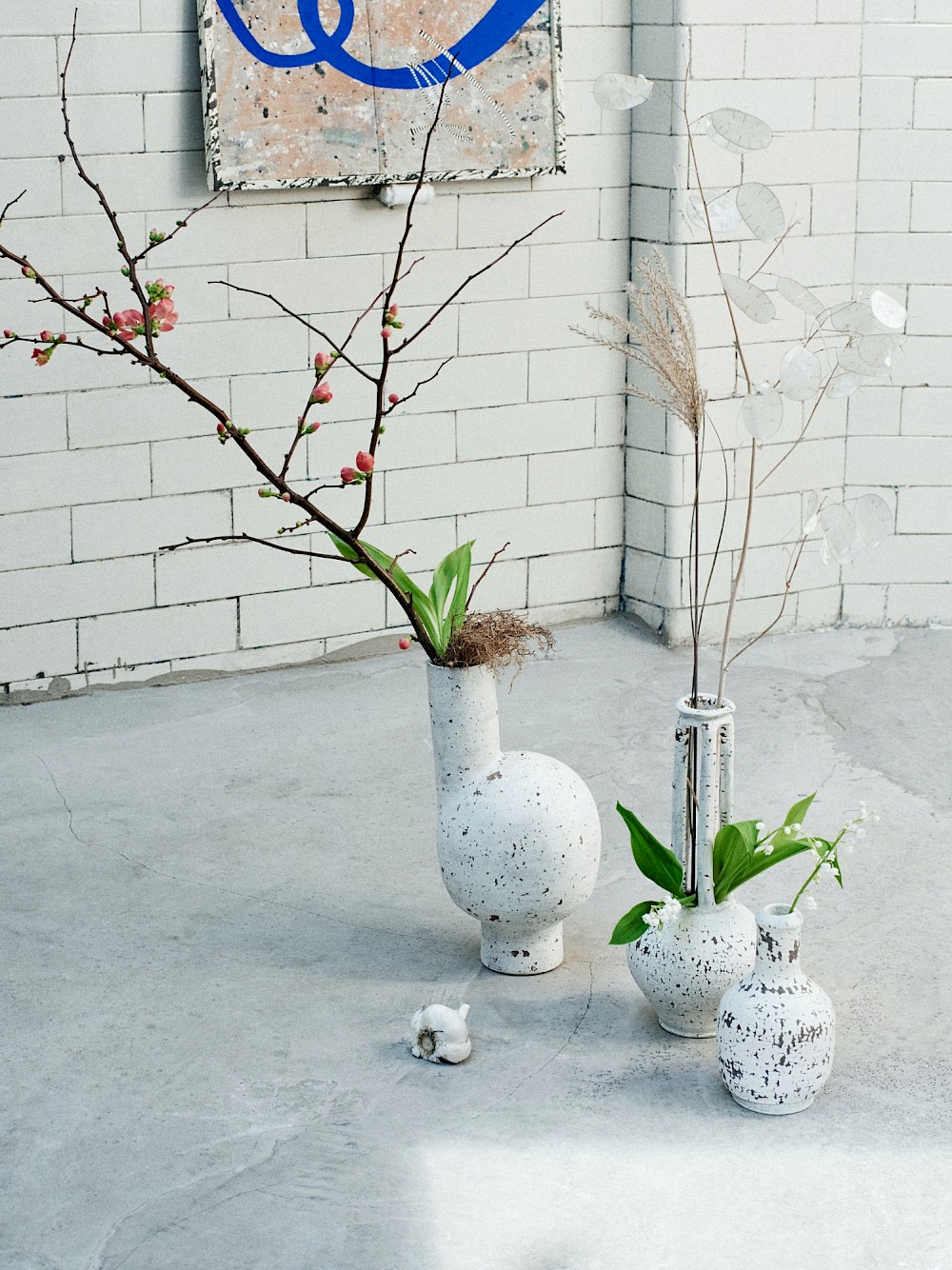 Do you mind telling me a bit about your progression as floral artist as opposed to florist? Do you see a distinction?
Fundamentally, I am a florist. I've been working with flowers daily, for many years. I think it is natural to explore and progress in your craft.