Photography

Daniel Goode

Words

Ingrid Kesa
Stevie Dance may be a woman of many talents — Fashion Director at Pop Magazine, consultant for Off-White, stylist, photographer and essayist — but her clothing line keeps it simple. So simple, in fact, that it's based around one pair of pants.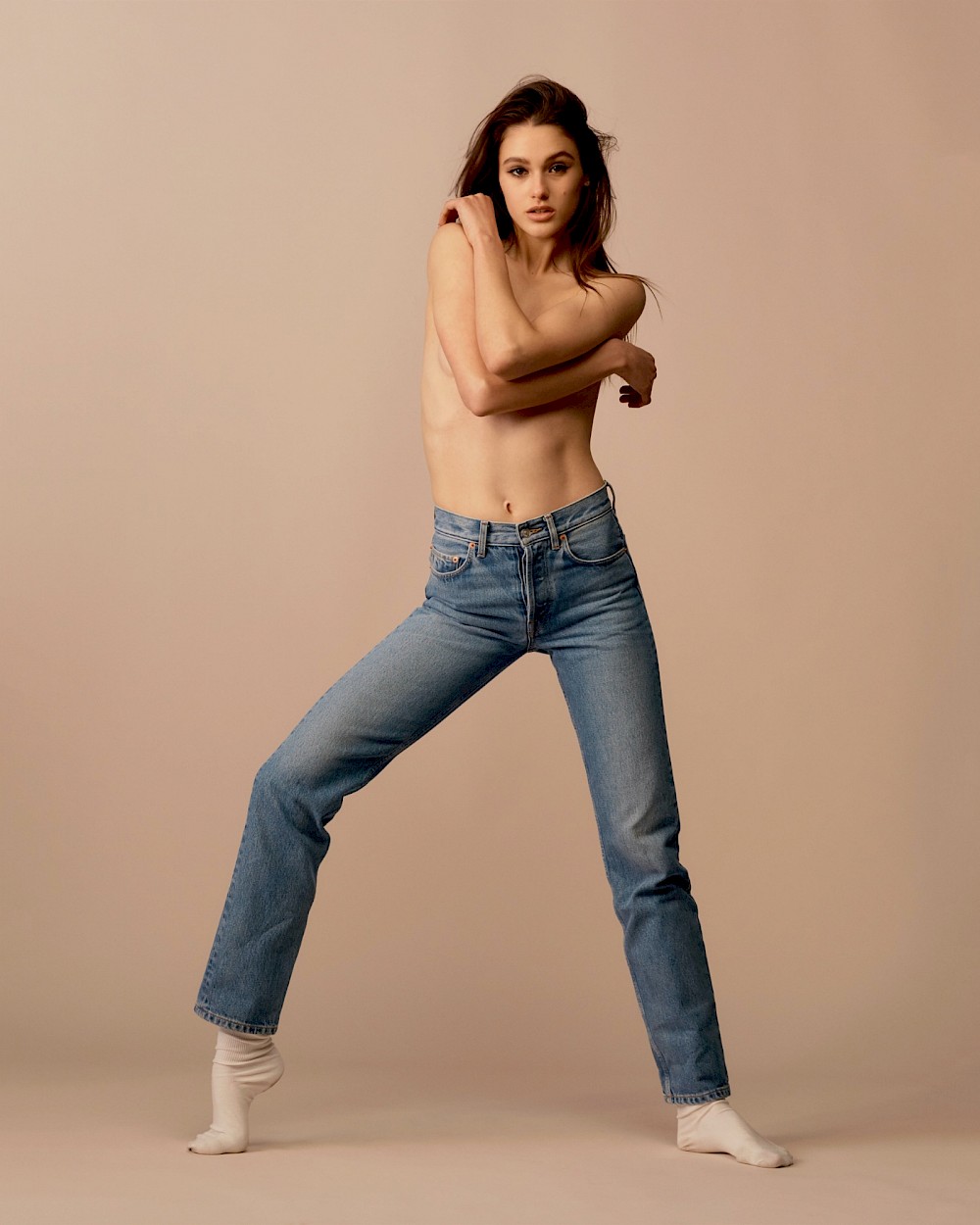 Denim has seen many iterations over the decades – high-shine, wide-legged, destroyed, acid-washed, cropped – but a well-fitting, straight-leg pair of jeans has outlived these fleeting trends. There's something democratic about this classic cut. With the ability to transcend subculture, time, place, and occasion, they're truly a pair for all.
Dance loves this genuine, timeless quality about denim and has focused her clothing label The Feel Studio Inc. – abbreviated to FEEL –around this single style. Non-stretch and button-fly in a mid-vintage-wash, her one pair of pants are the result of four years of development and design. Going against a trend-driven fast-fashion culture, FEEL instead leans into authenticity and simplicity. Along with hero-ing one product, this can be seen in the way FEEL is sold (they're only available online) and produced (they're made sustainably in California using ozone technology to minimise water waste, with offcuts upcycled into building insulation).
Based between New York, Los Angeles, and Paris, Dance's litmus test for the perfect pair was her ability to wear them on a long-haul flight. Ordinarily an uncomfortable task, she knew she'd found 'the one' when she didn't even need to unbutton or adjust at any point over the North Atlantic Ocean.
Comfort-levels aside, frequent travel has informed another aspect of Dance's approach to denim: the inherent versatility of a good pair of pants is at the heart of FEEL. A need to pack smart and light means that jeans are a personal suitcase staple (as well as a daily go-to when at home). Dance designs with this chameleon quality in mind. Her pair of pants are created to be worn with beat-up sneakers and a paper-thin vintage t-shirt, and equally with razor-sharp stilettos and a structured blazer. Or however the wearer pleases. After all, Dance wants you to make them your own.
Finding the right pair of jeans is all about finding the right fit. So buying such a personal piece of clothing online, sight unseen, may seem risky. But a 10-question quiz acts as a fit guide. Plus campaign images, shot by Dance, show different models across the size range so it's easier than ever to see what a pair might look like on a similar body. The whole process is as uncomplicated as FEEL's overall ethos.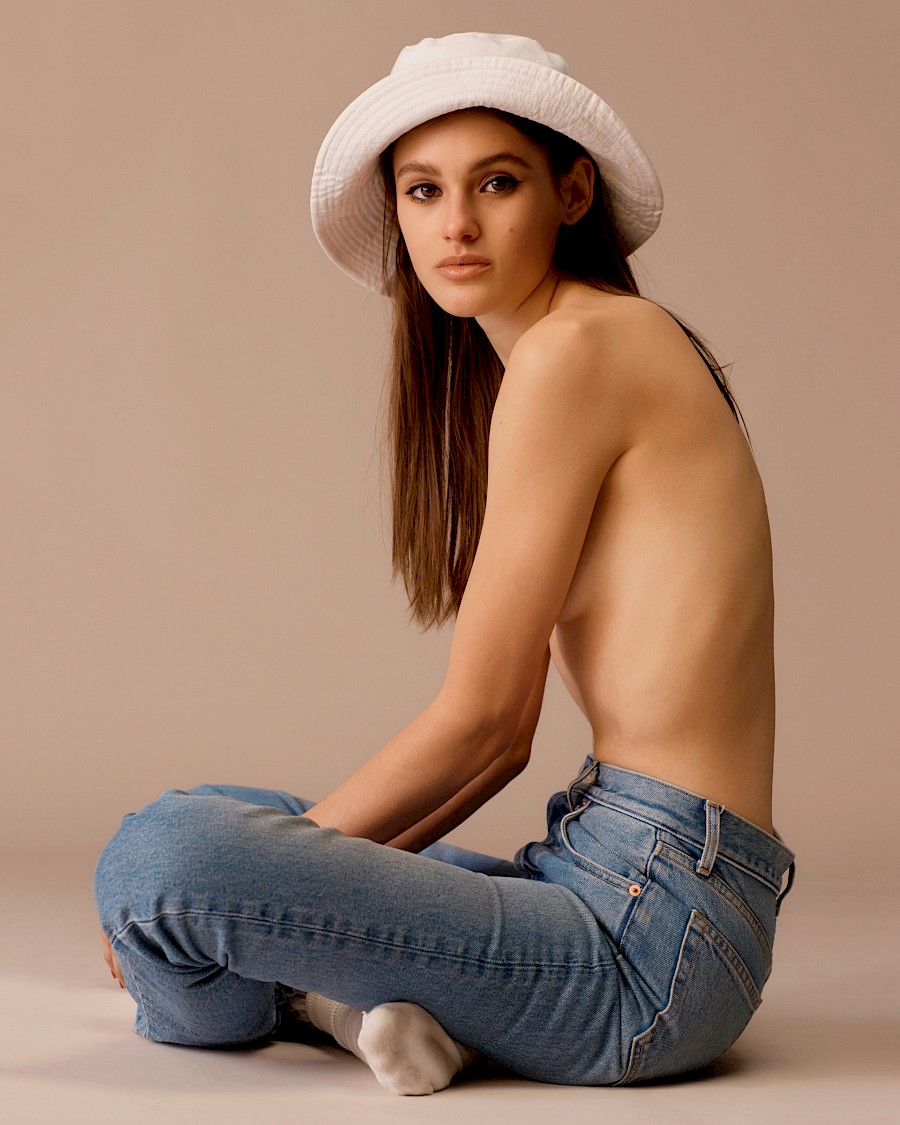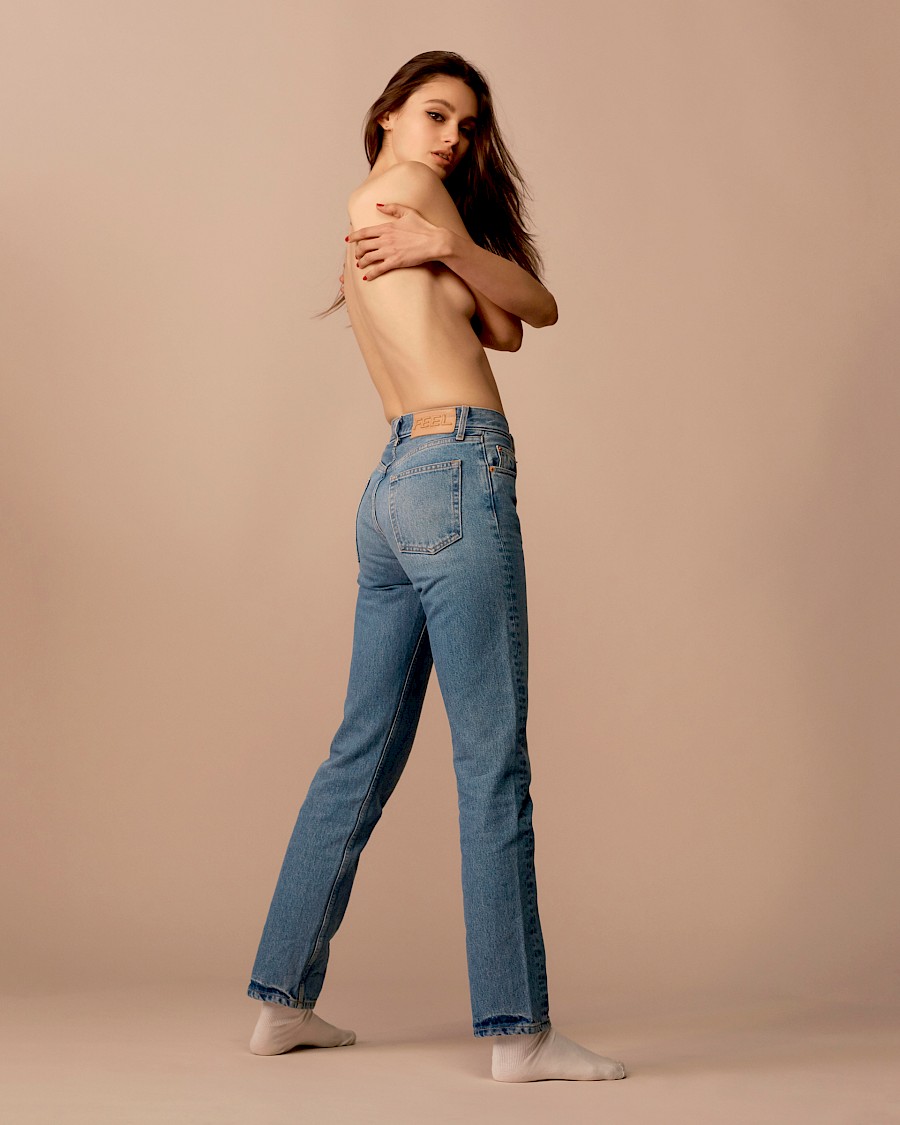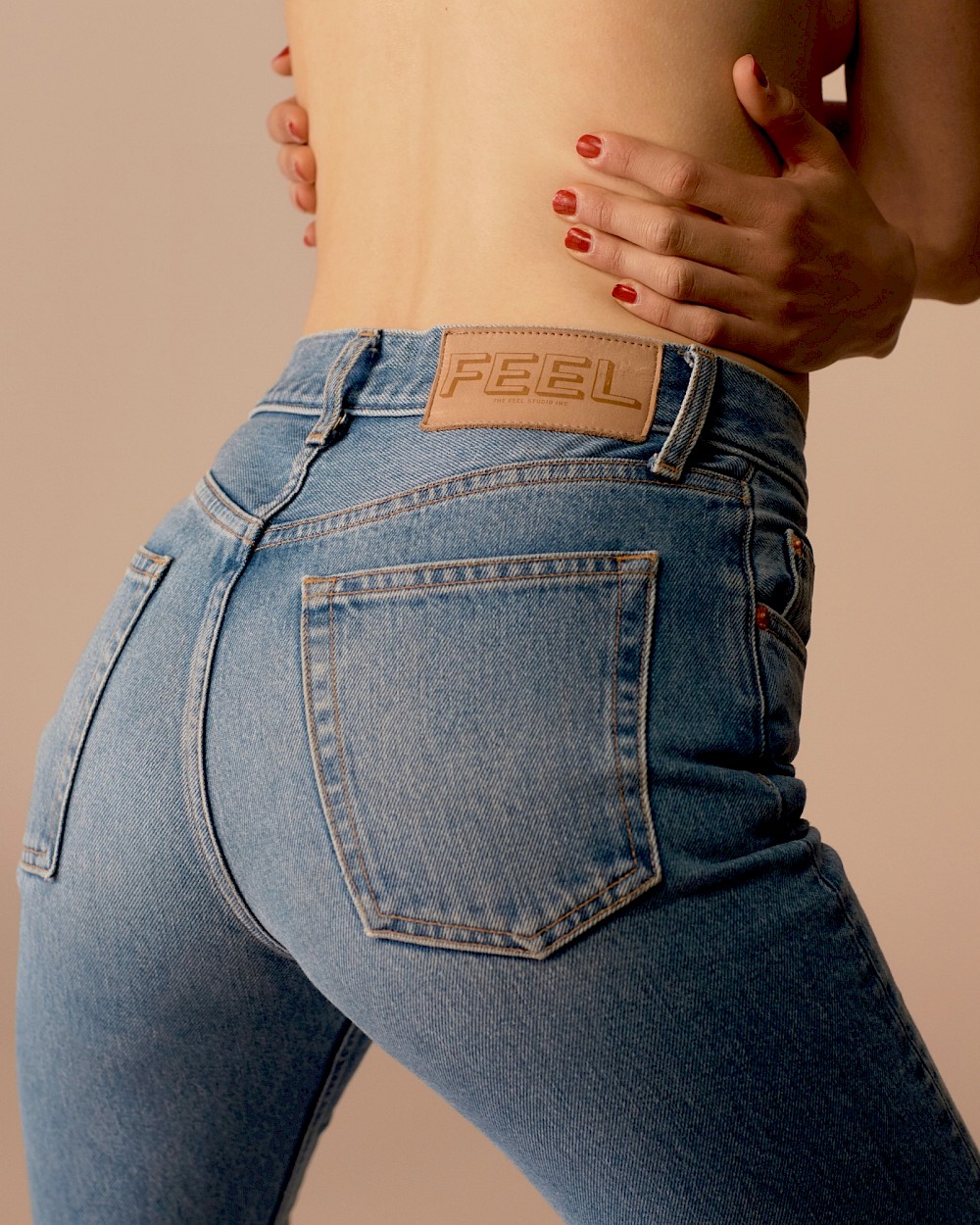 Styling

Megha Kapoor

Makeup

Peter Beard

Model

Aleyna Fitzgerald

at Priscillas Model Management