Based in Auckland, New Zealand, Devon Made Glass is a studio re-imagining the decorative replicas of 1960s home decor to create playful, luminous and exquisite glass fruit objects, best described by founder Devyn Ormsby as "familiar objects worthy of contemplation".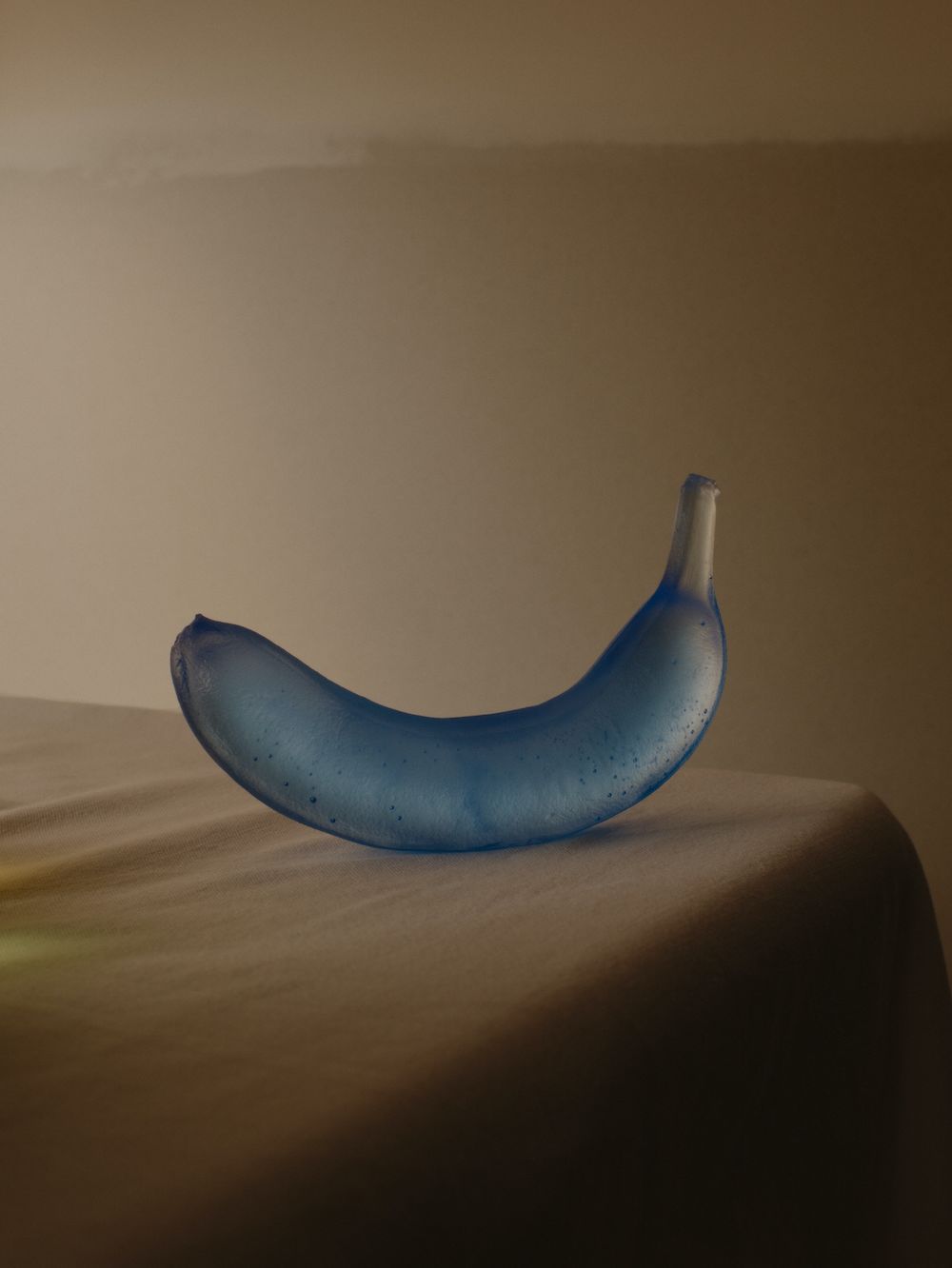 Ormsby uses traditional methods and processes of hand-blown glass casting used in the 1960s — a lost wax casting technique where each piece is created using a mold filled with melted glass to make a solid glass form, requiring a two to three-week lead time as it goes through its many stages. This process of wax casting allows Ormsby to replicate the minute details of slight curves and dimples on the surface of the subject and results in a highly nuanced object. She has always sought out these imperfections, often spending hours searching for the perfect balance between form and flaws to build her collection. Each mold is kept true to its produce — bumps, bruises, blemishes and all. The divesting (breaking open) of the mold to reveal the glass inside is her favourite part of the process.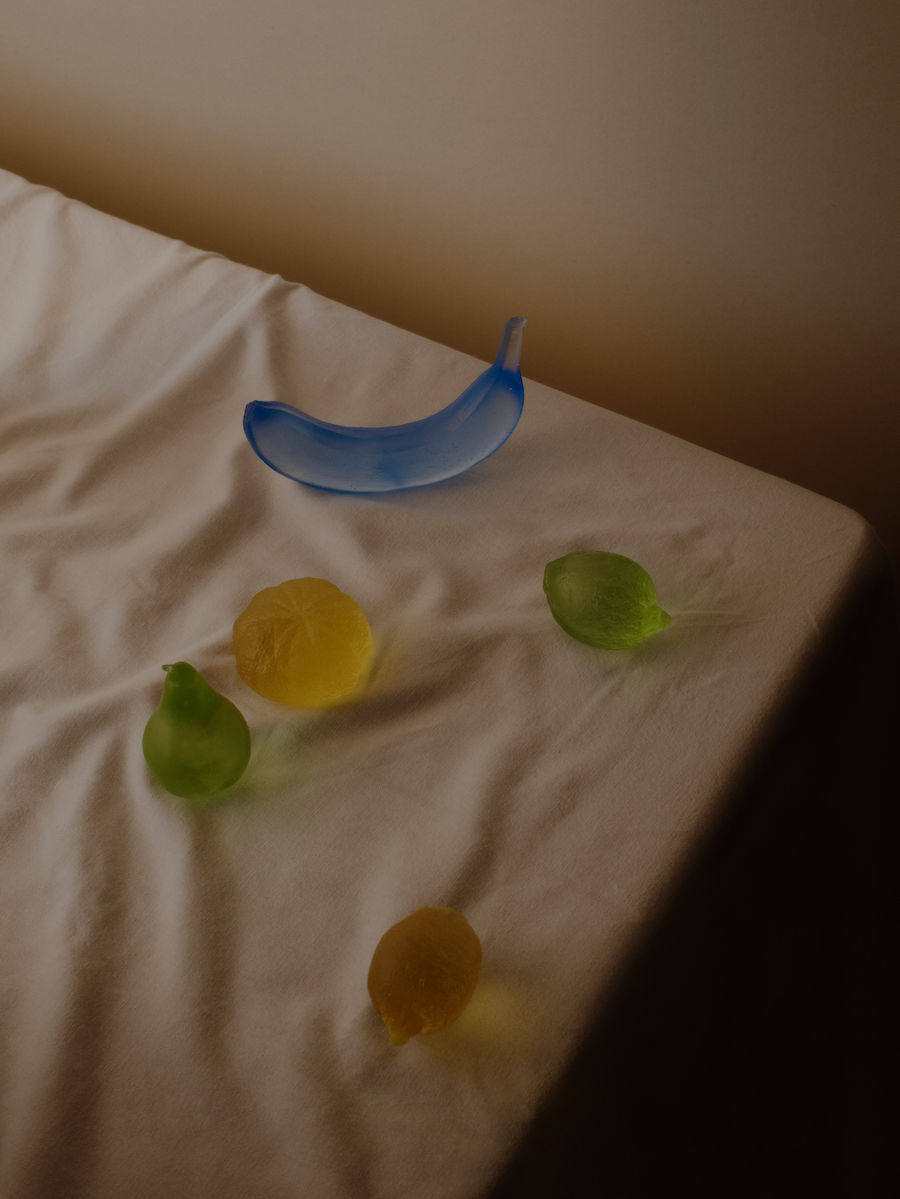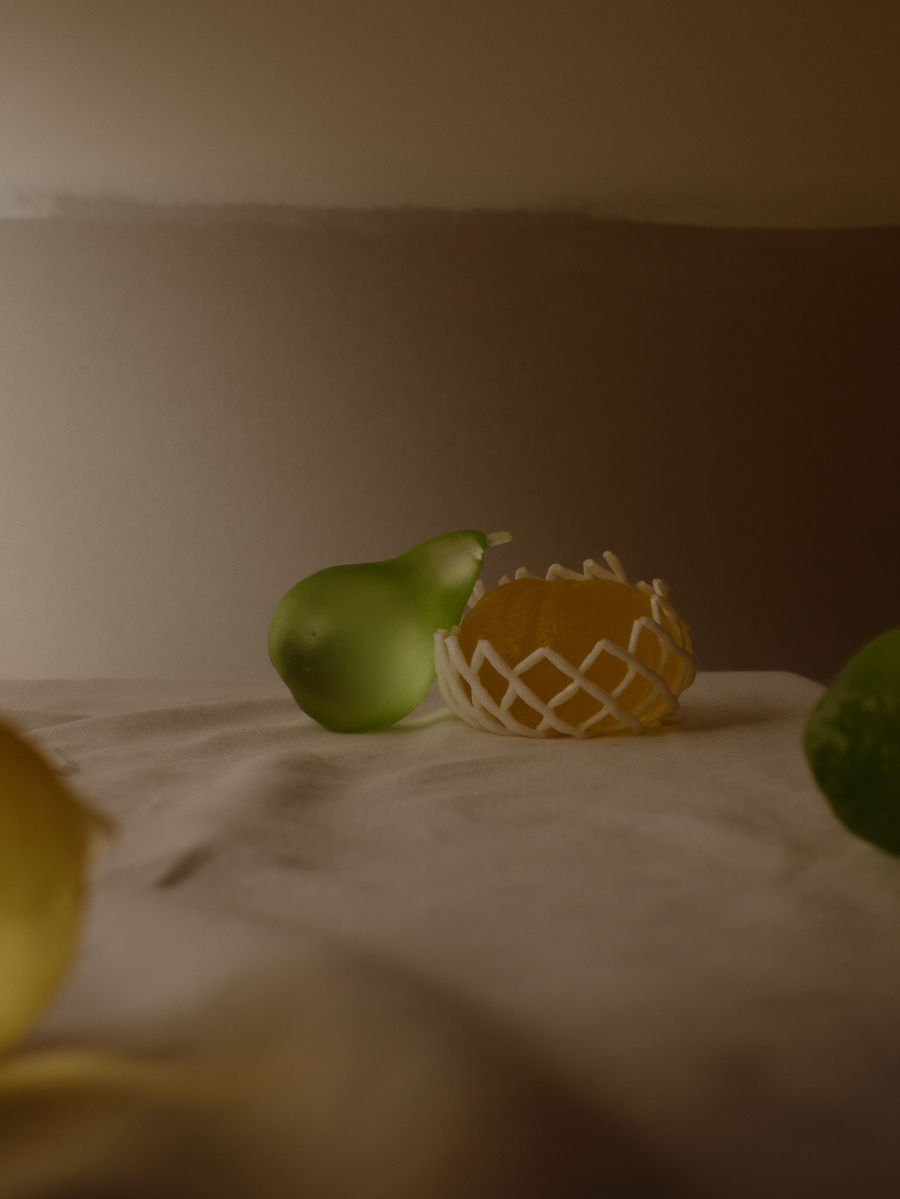 The glass is then cold worked, sanded and polished to remove any blemishes. Whether a banana, lemon or mandarin, each is completely unique to its frame. Holding a piece of Devon Made fruit in your hand heightens your senses; the tactility and coolness of the glass offsets its lustrous colour. Their translucency catches and reflects hues of lime, pale pink and citrus. "I wanted to present a colour range that was unexacting of fruit. The colours complement each other mixed or individually, and are as strong as a monochrome set." Devon Made Glass is nostalgic and elegant, capturing our obsession with the replica and a bygone era, calling to mind a nostalgic image of fake waxy fruit as decorative table settings. Mesmerising and delightful, both to look at and to hold, they — in Ormsby's words — "entice you to think in adifferent way, to provoke some sort of memory".