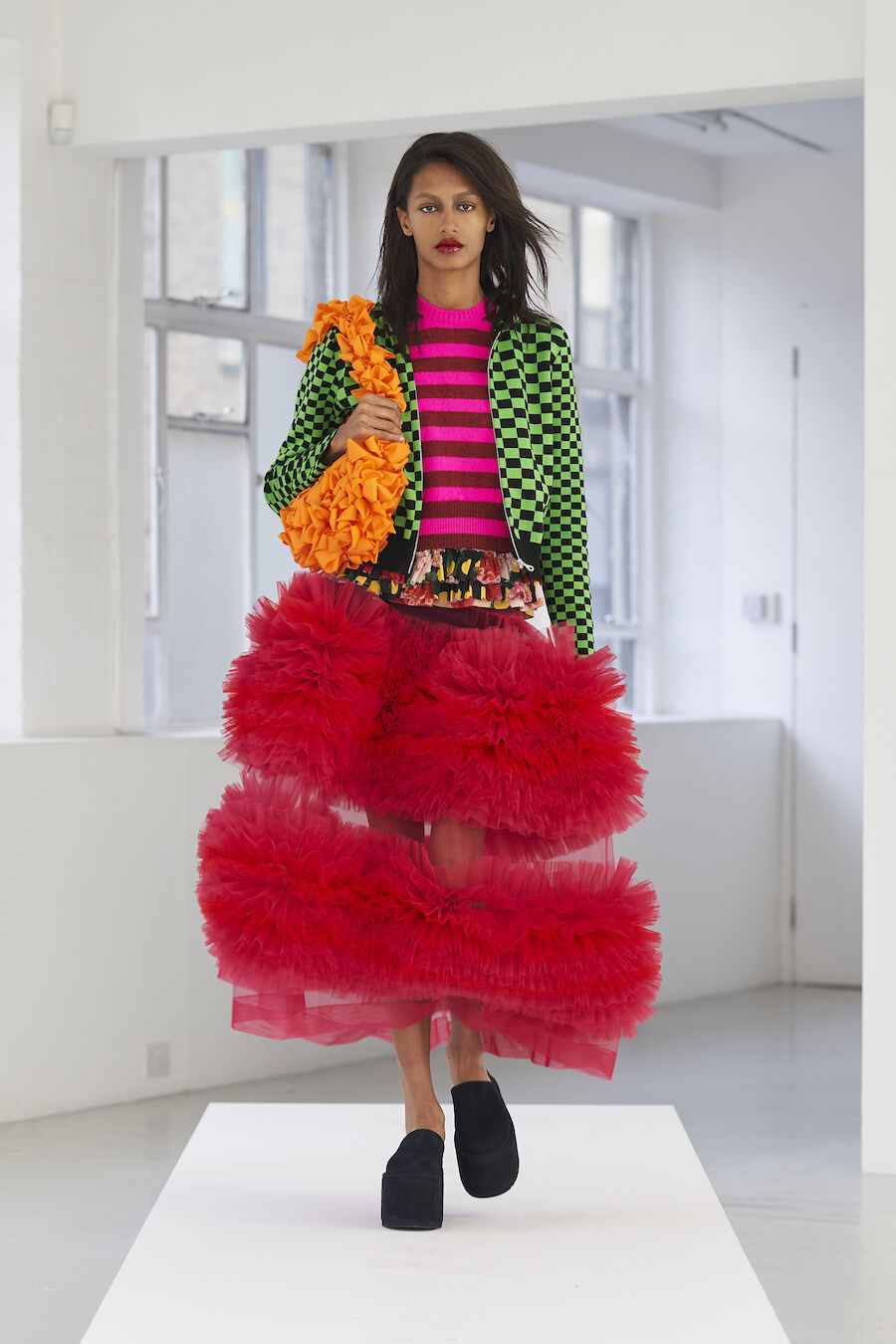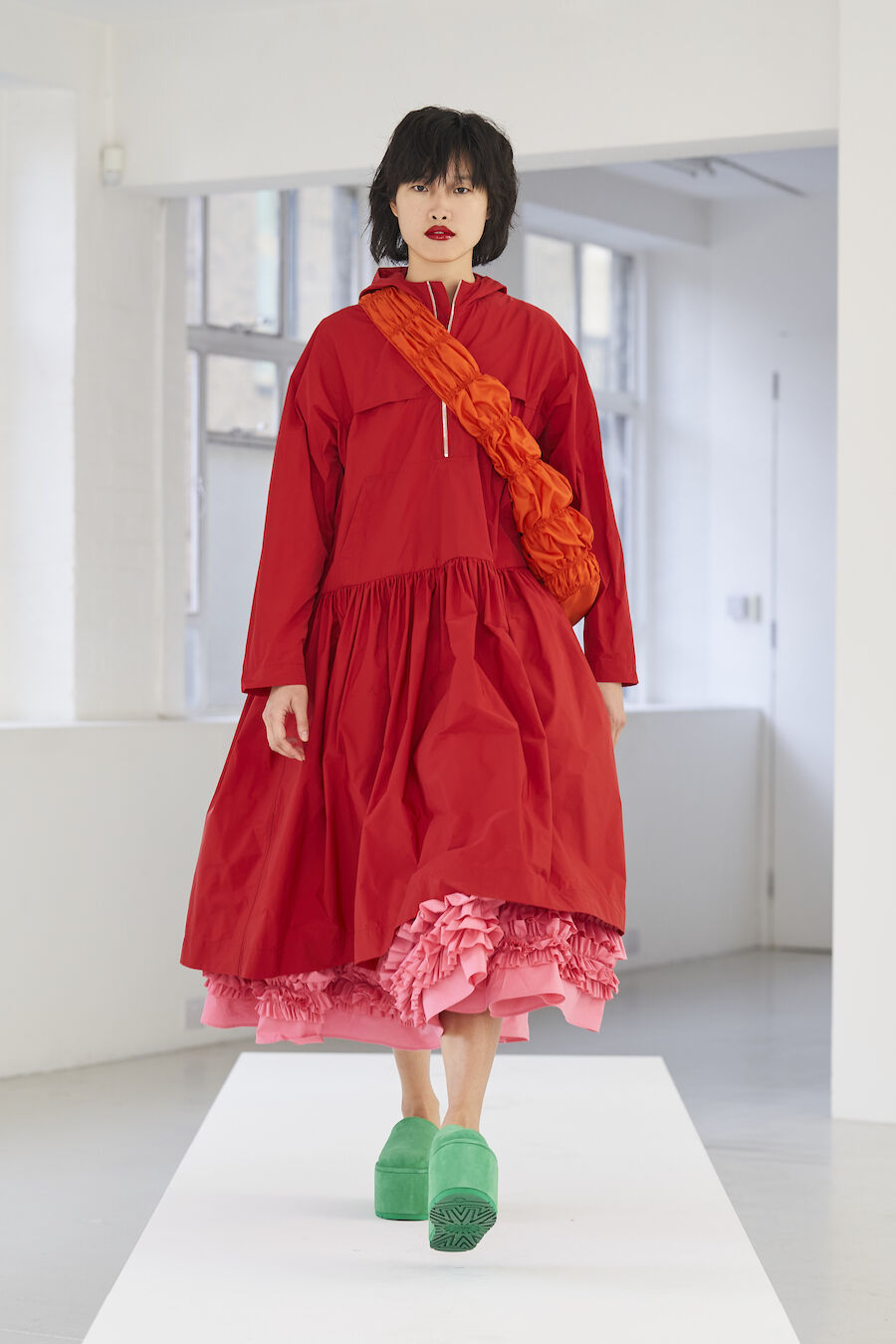 When we first came out of lockdown and decided to do a show, I wanted to do something really pared back. I started designing a collection full of neutral colours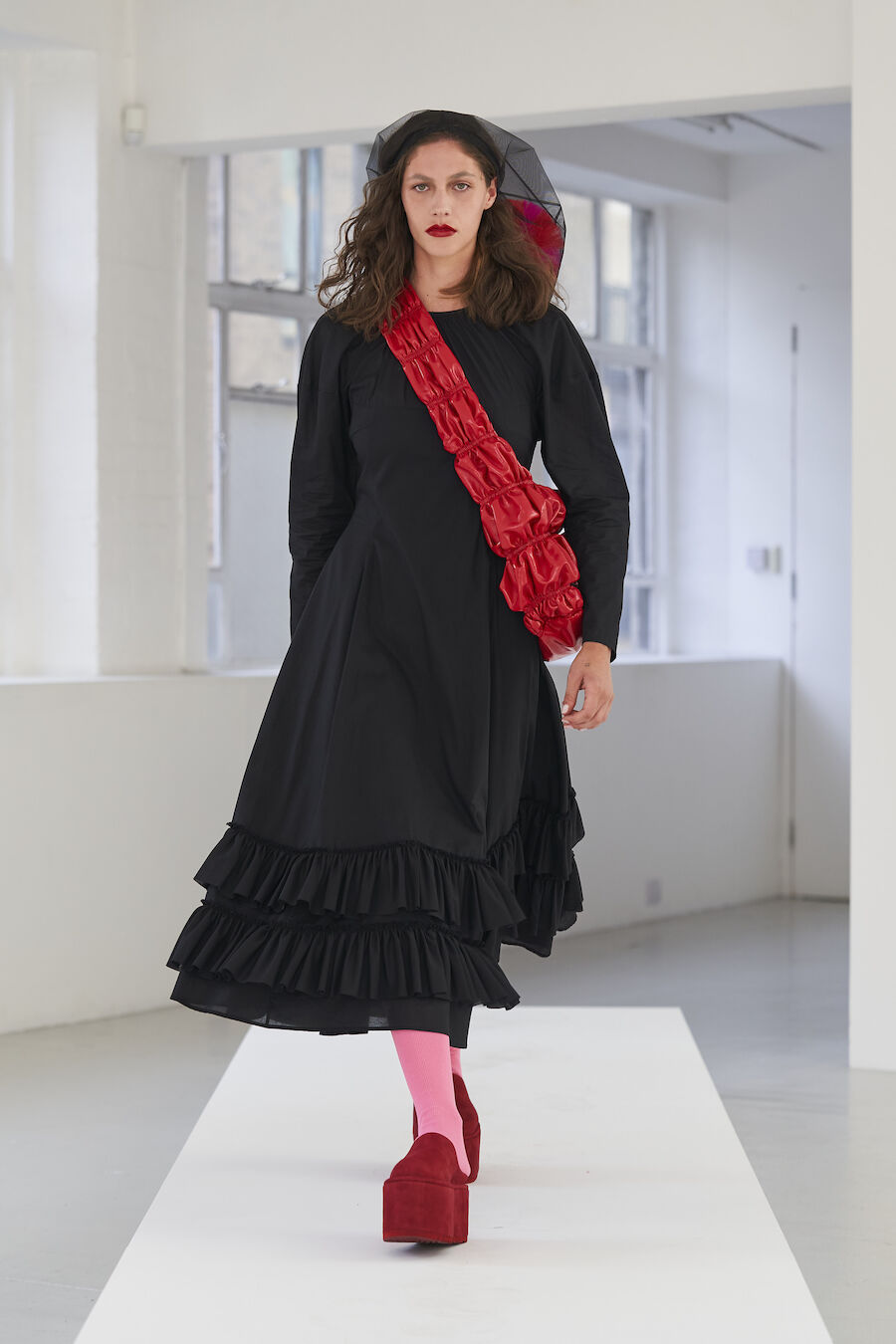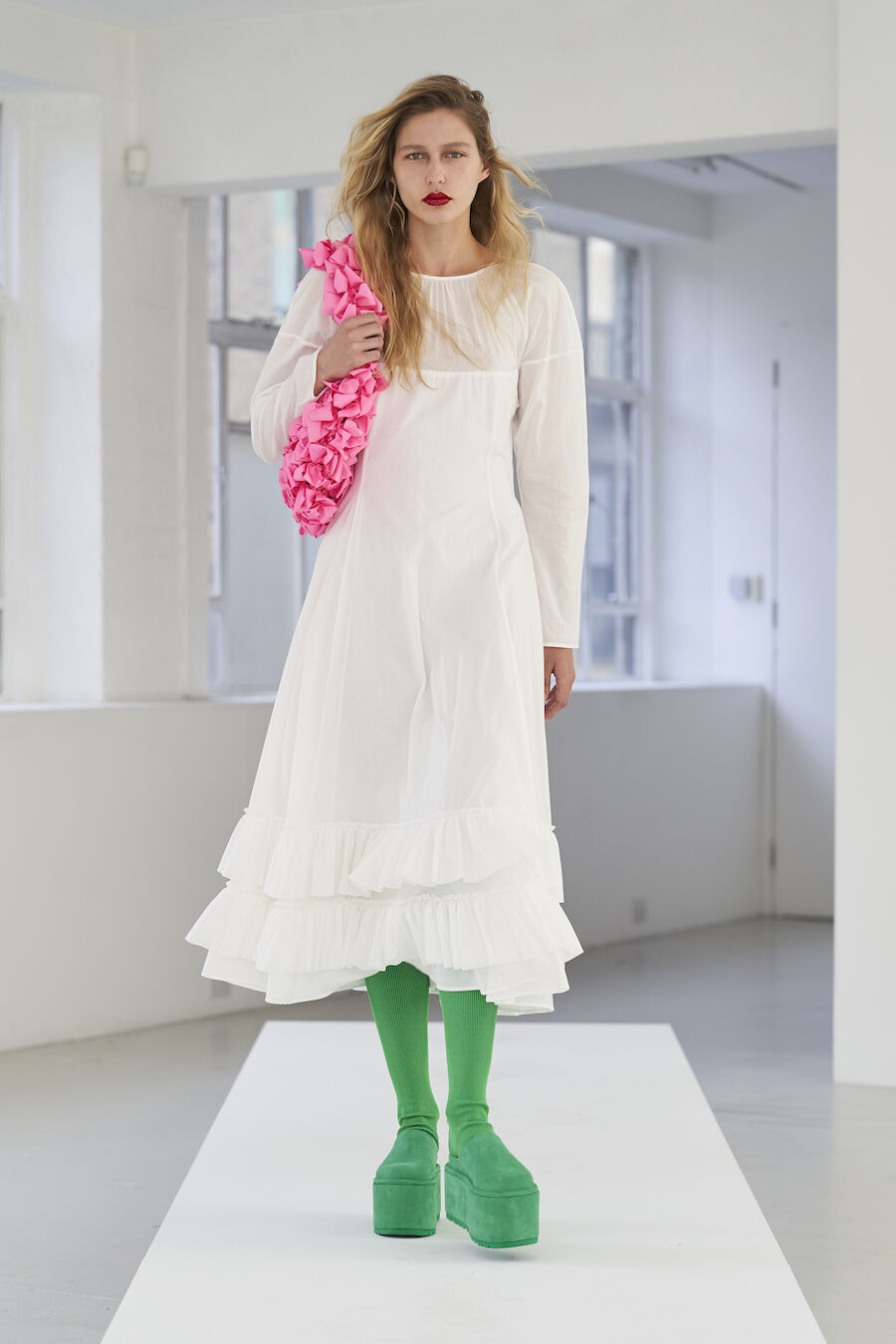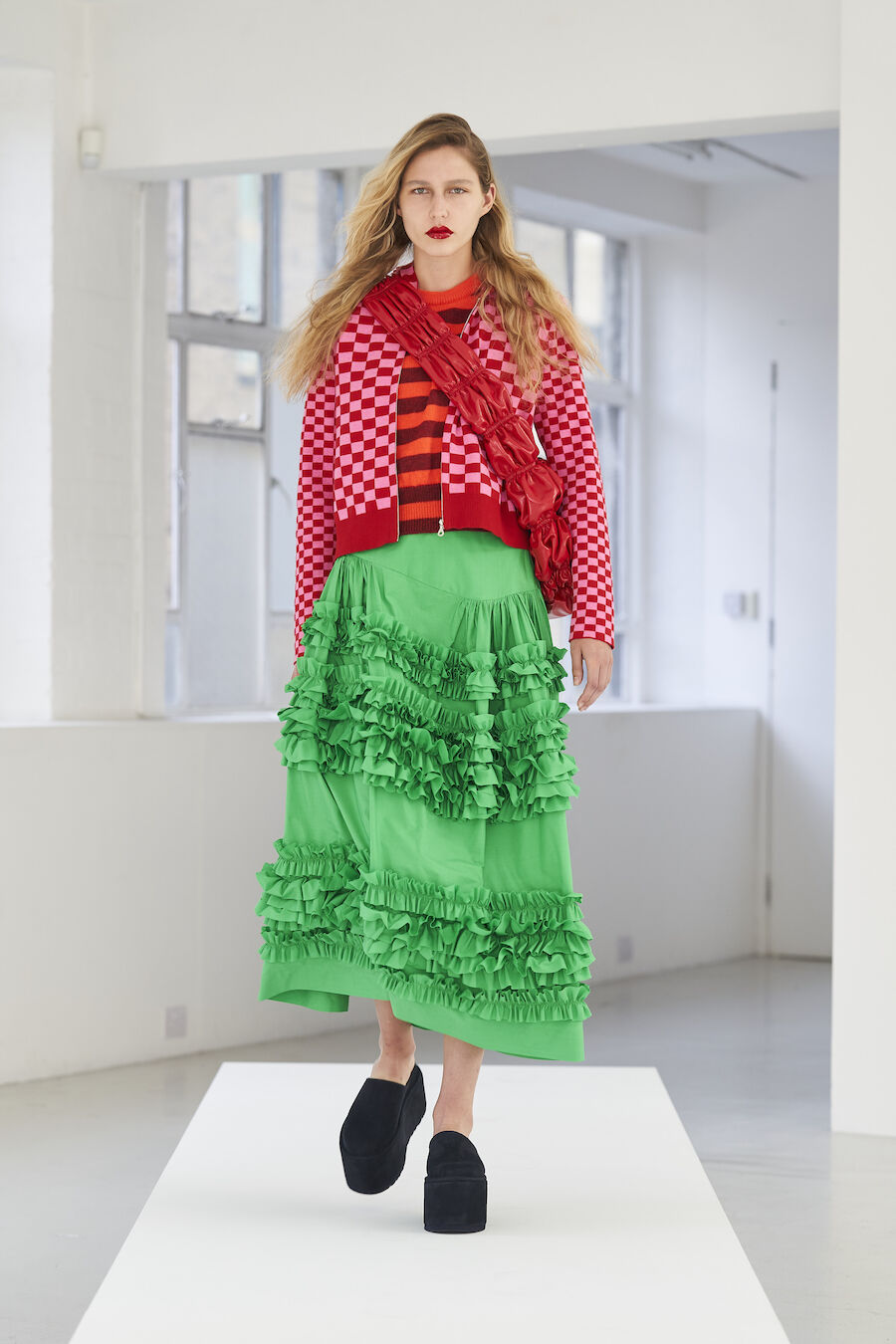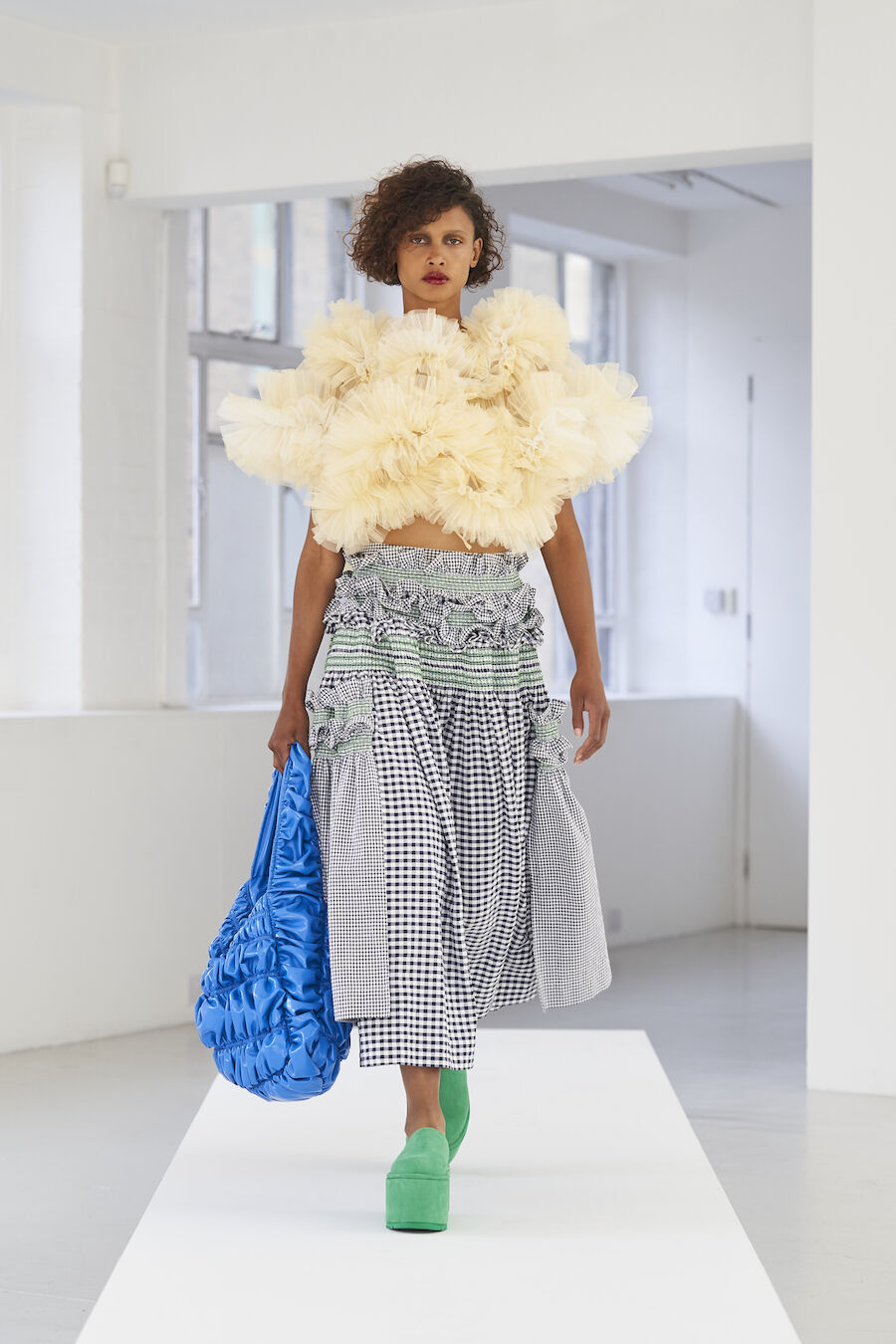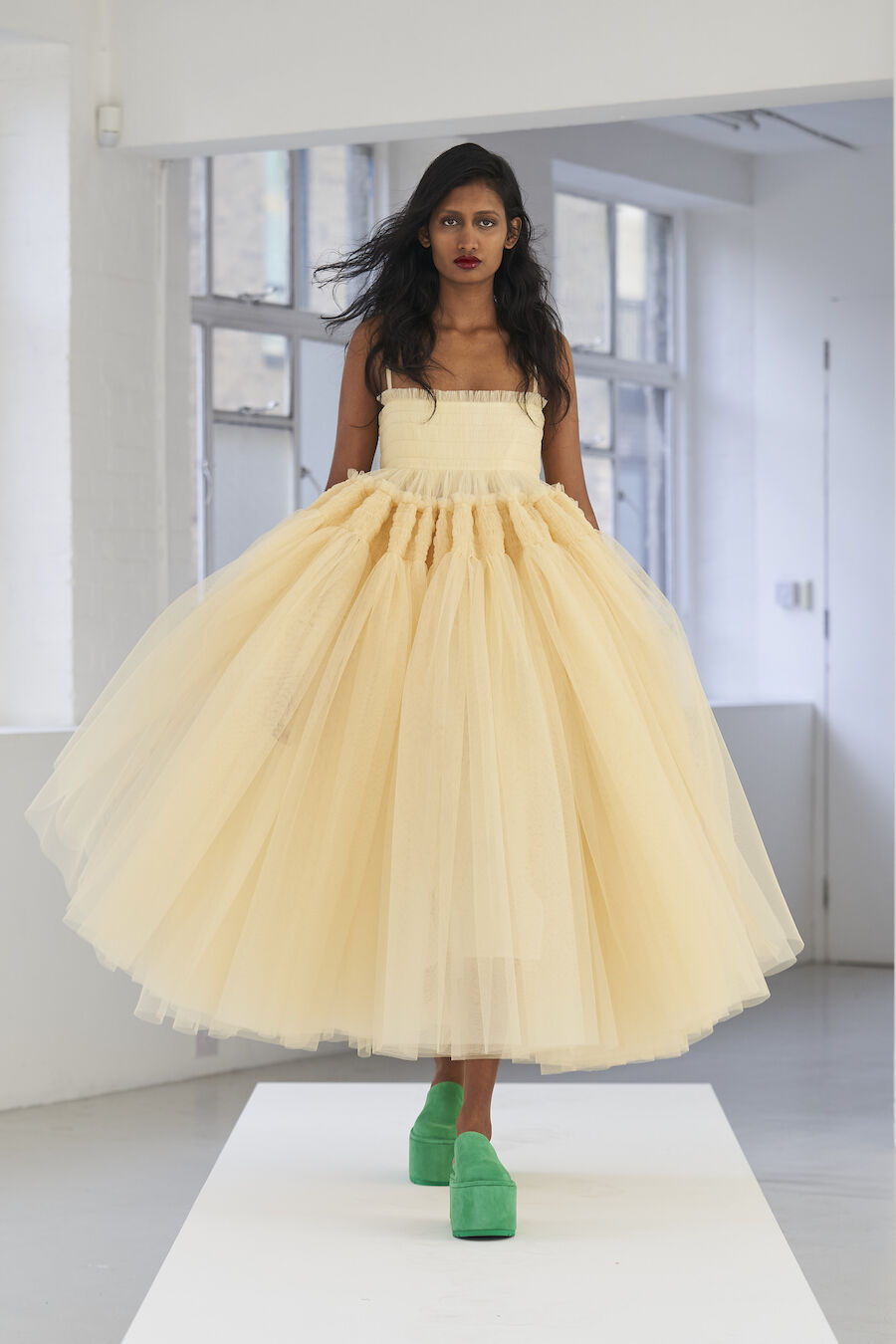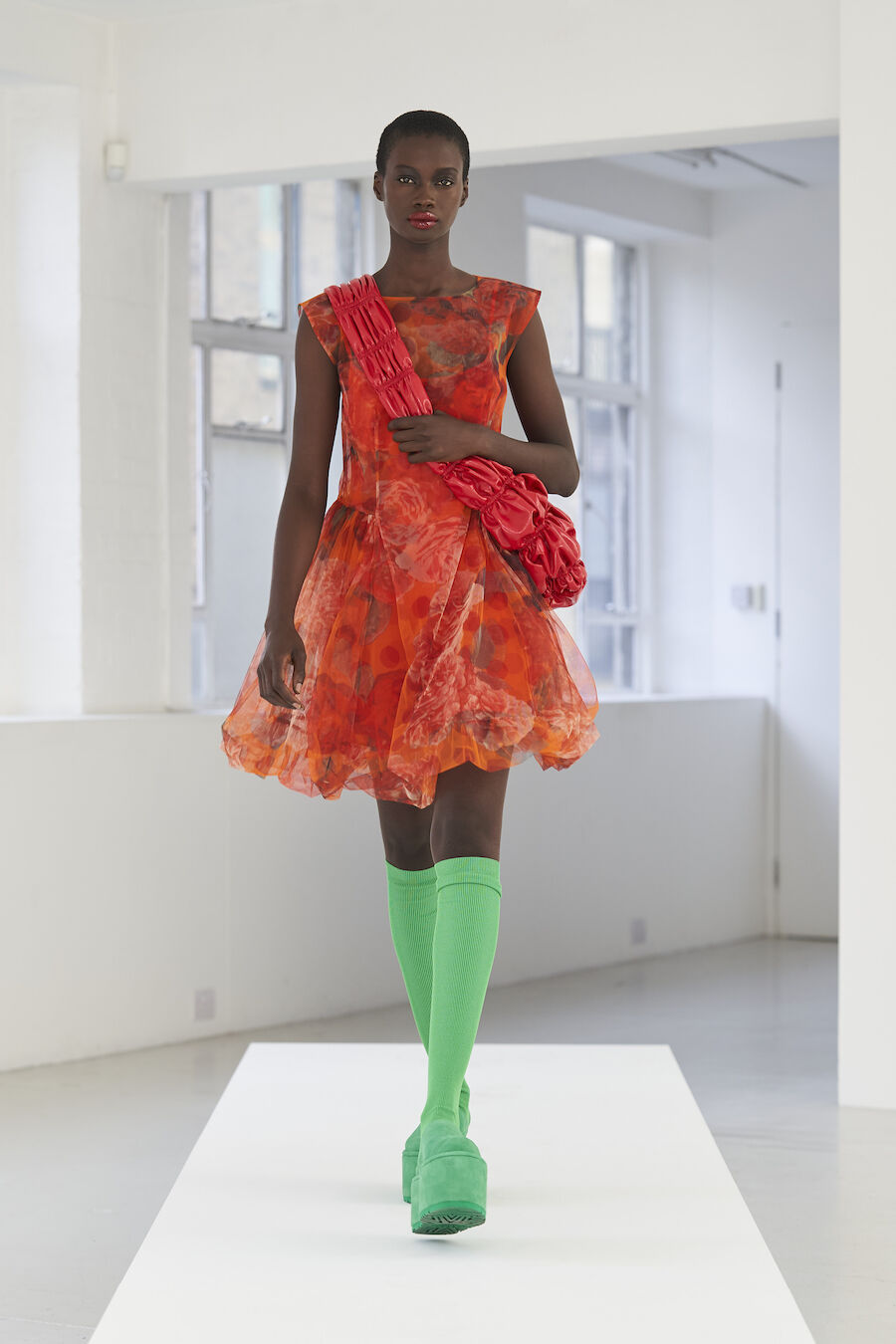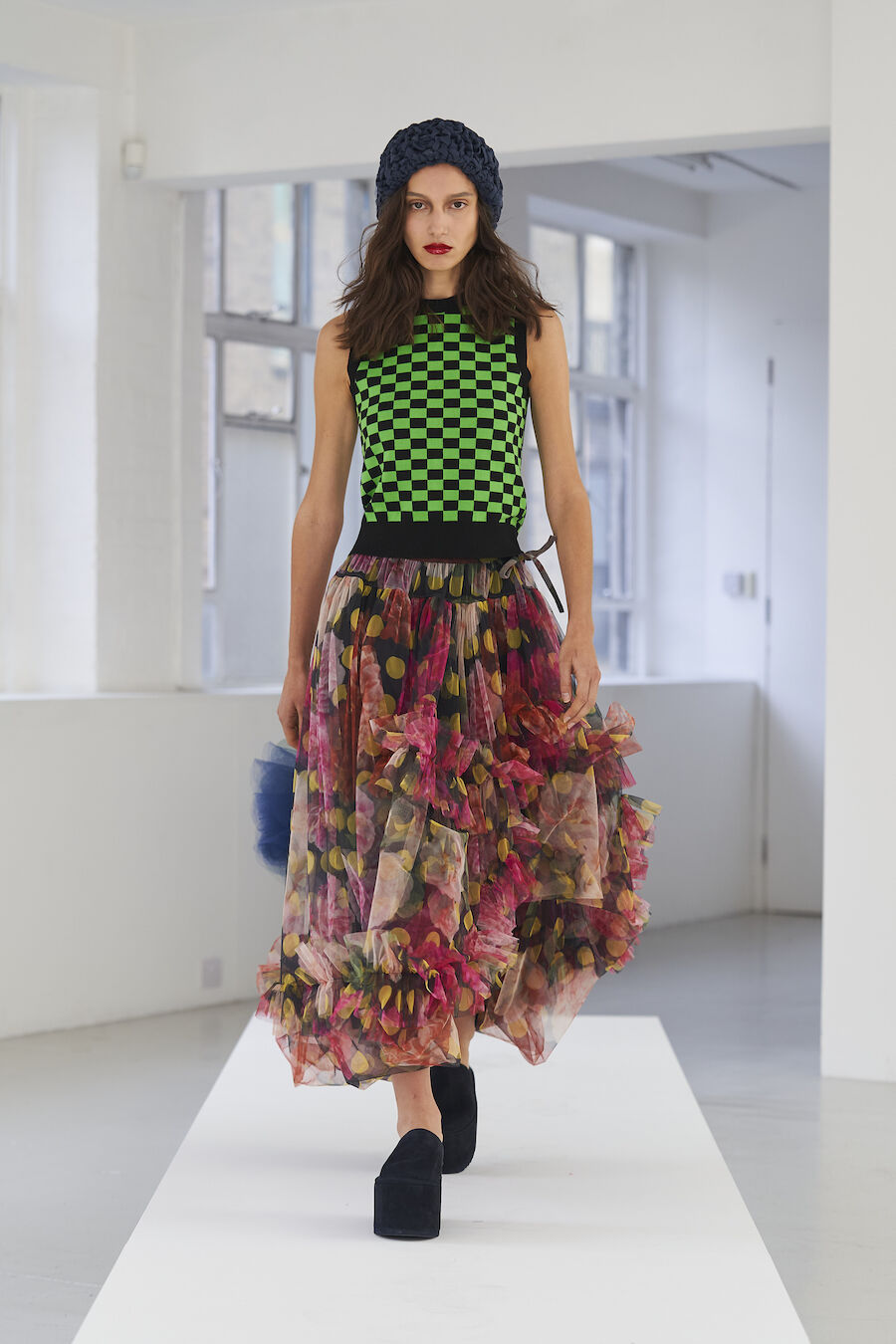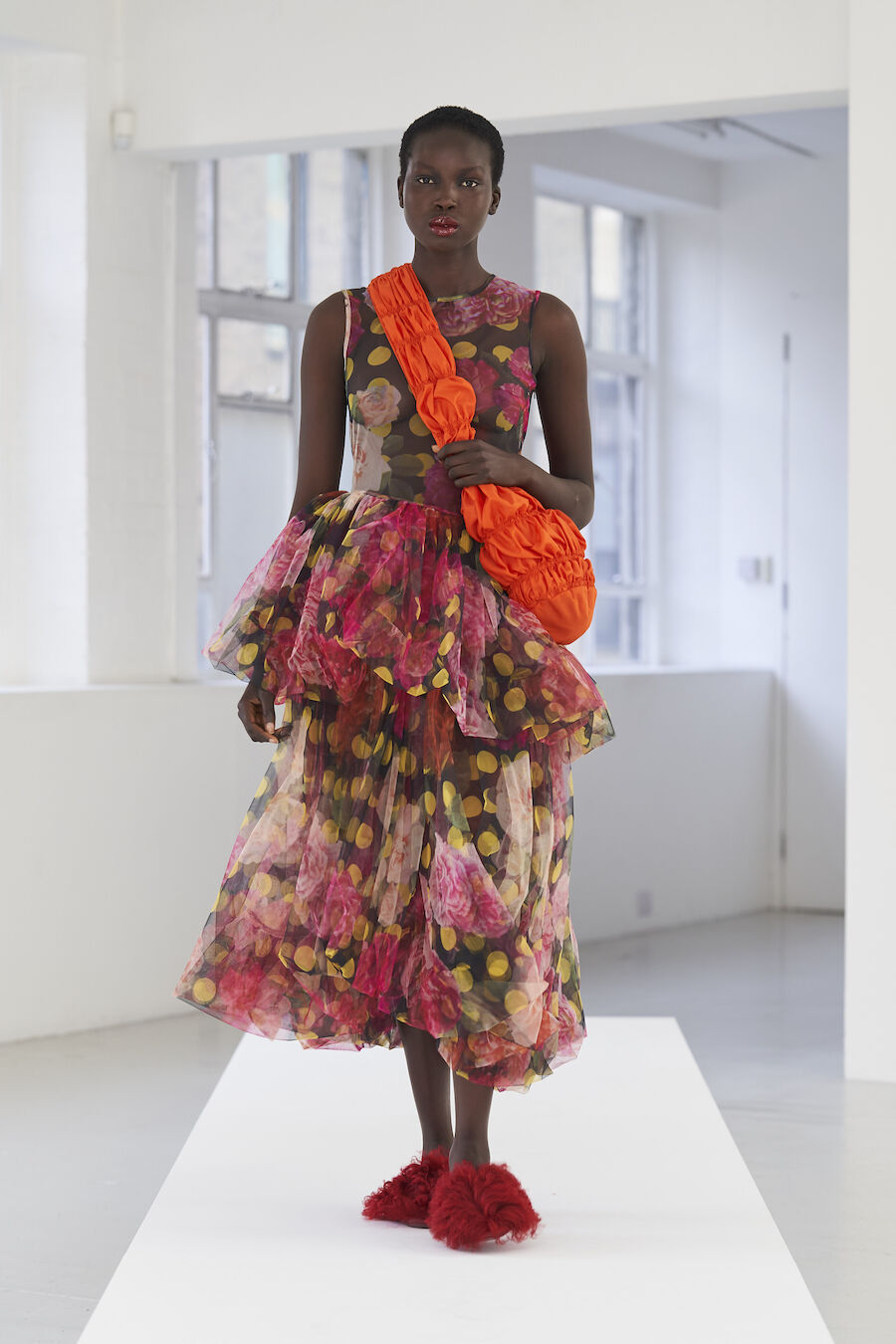 ... but as we returned slowly to the studio, after months of working as a team over zoom, I realised how dark and depressing the last few months had been and more and more colour crept into the collection: neon pink tulle, green and black checkerboard, orange floral with black and yellow polka dots, bright blue vinyl bags.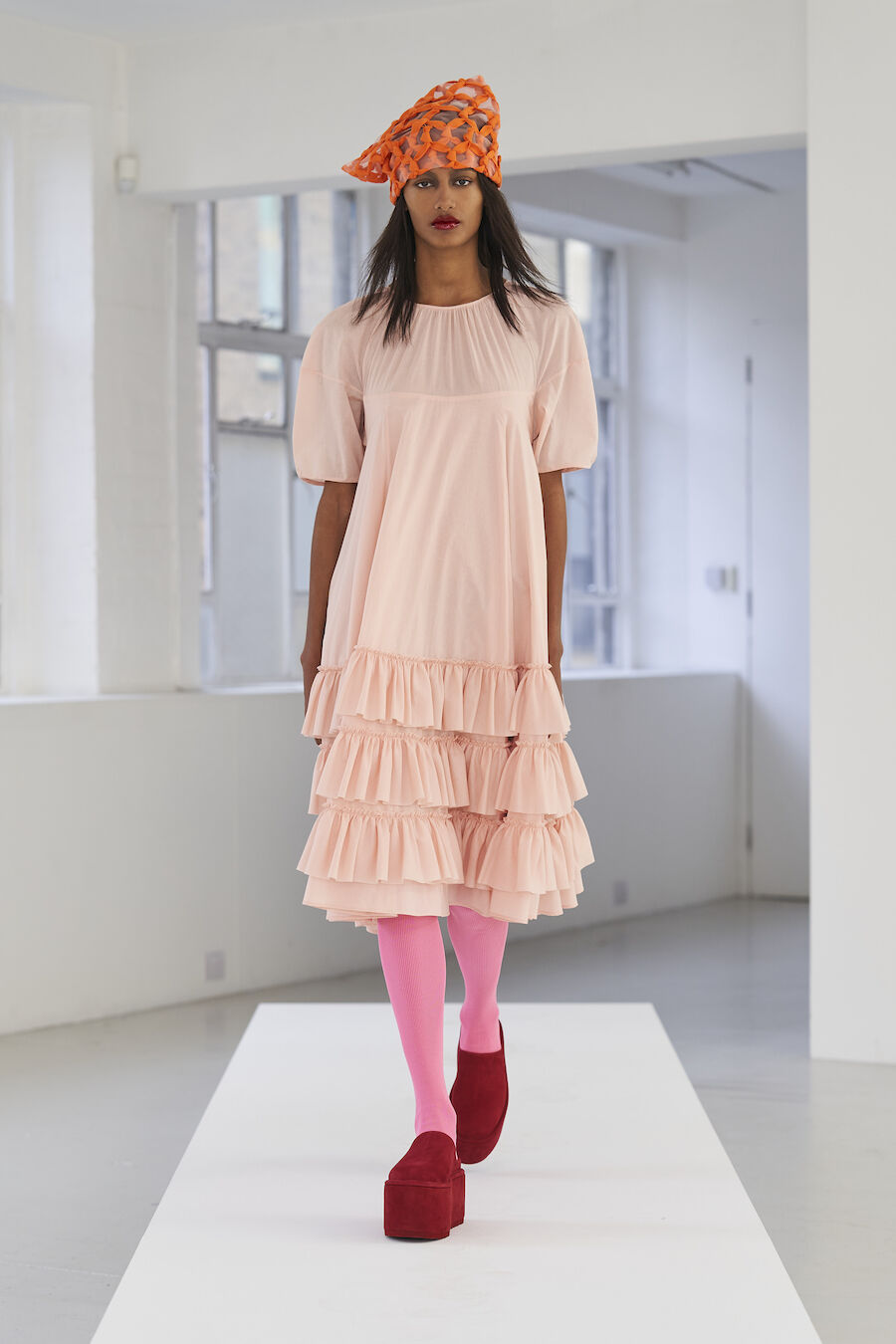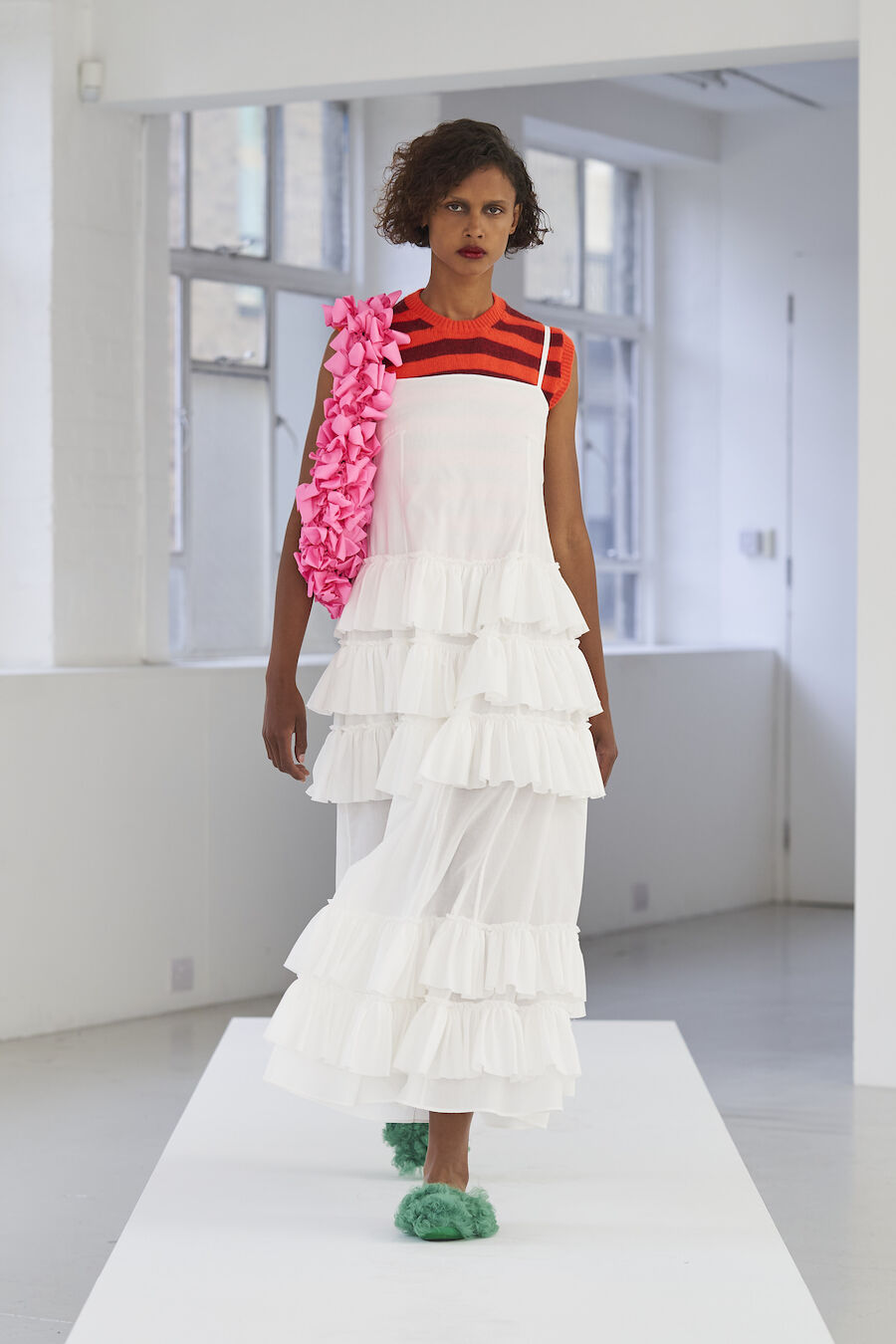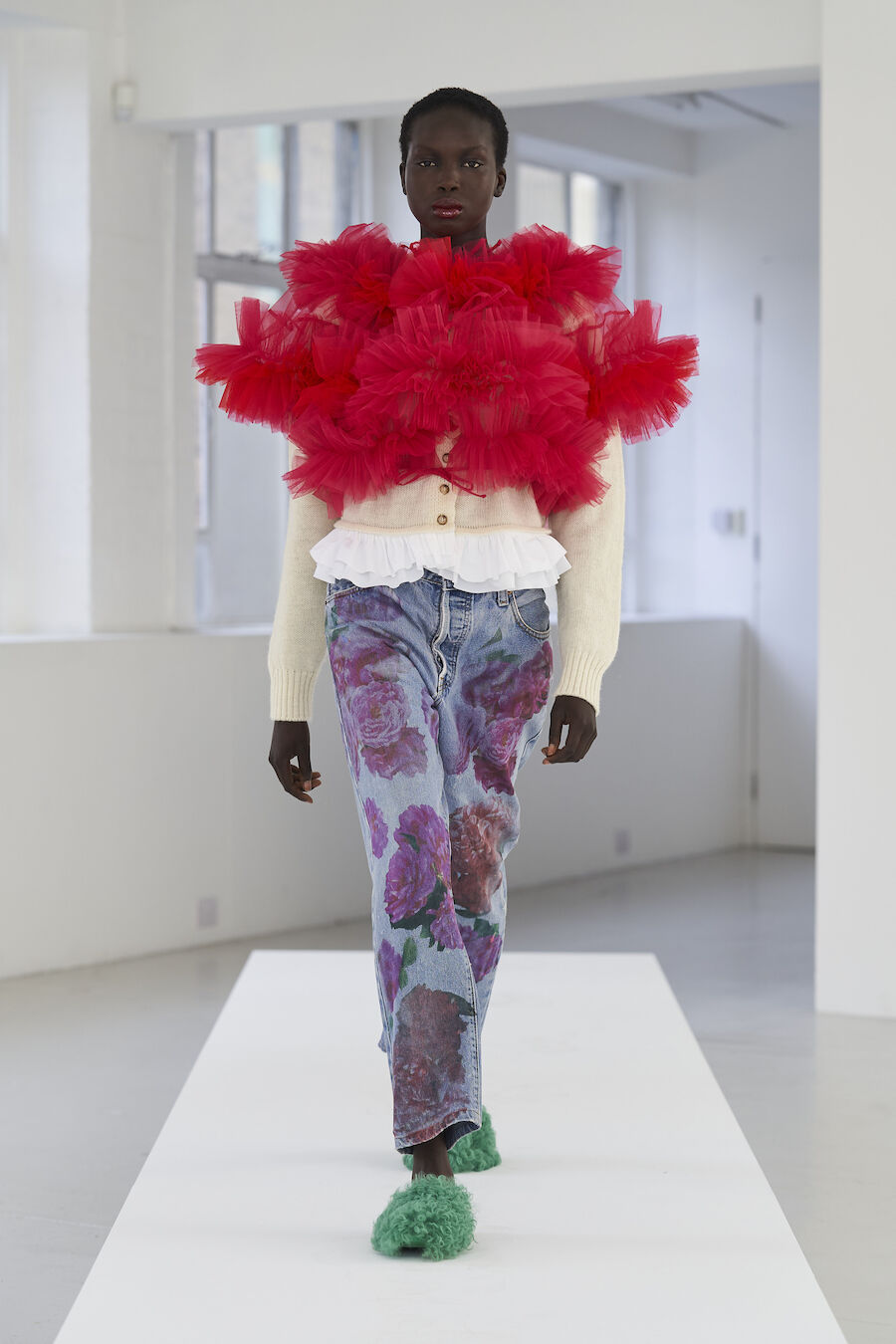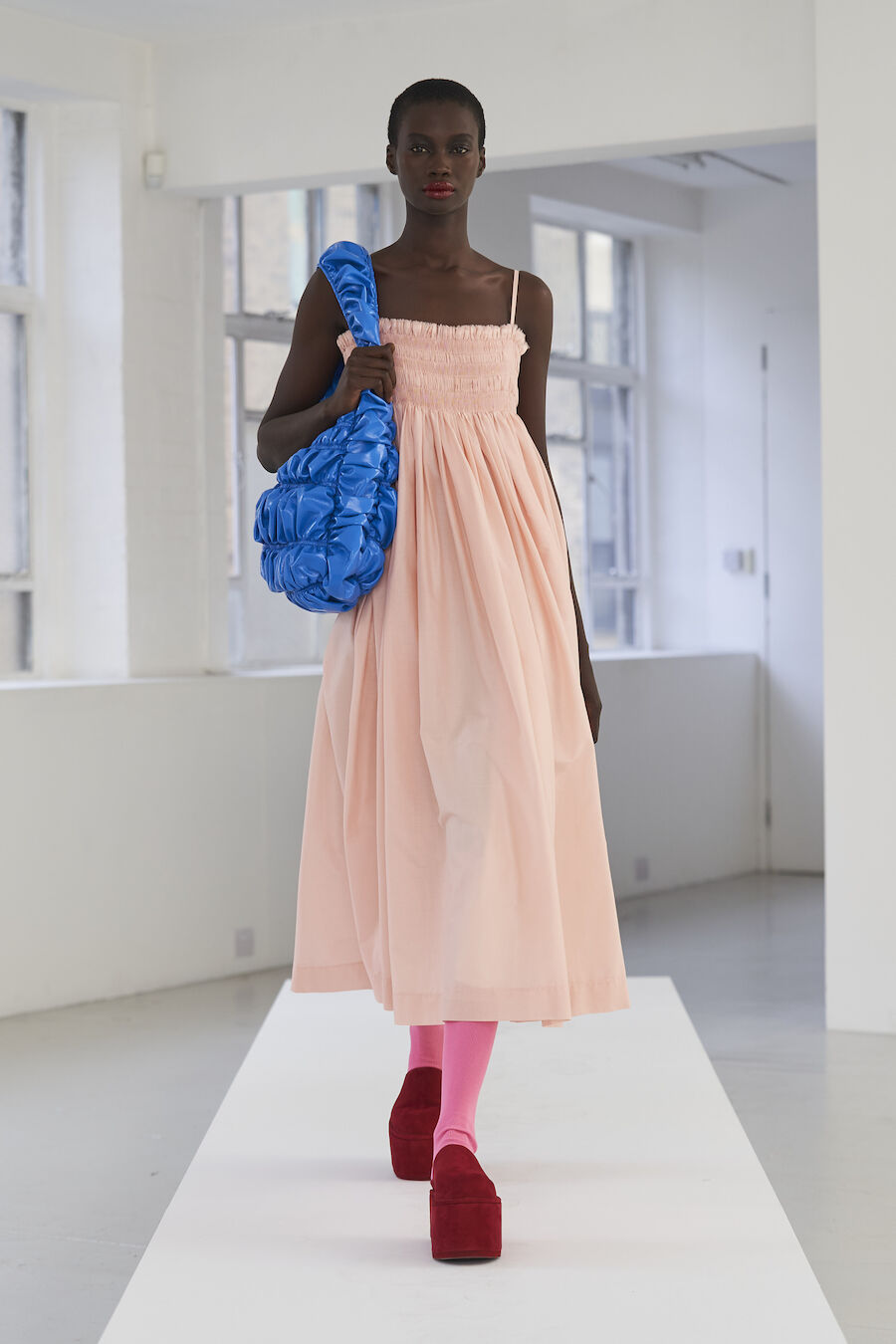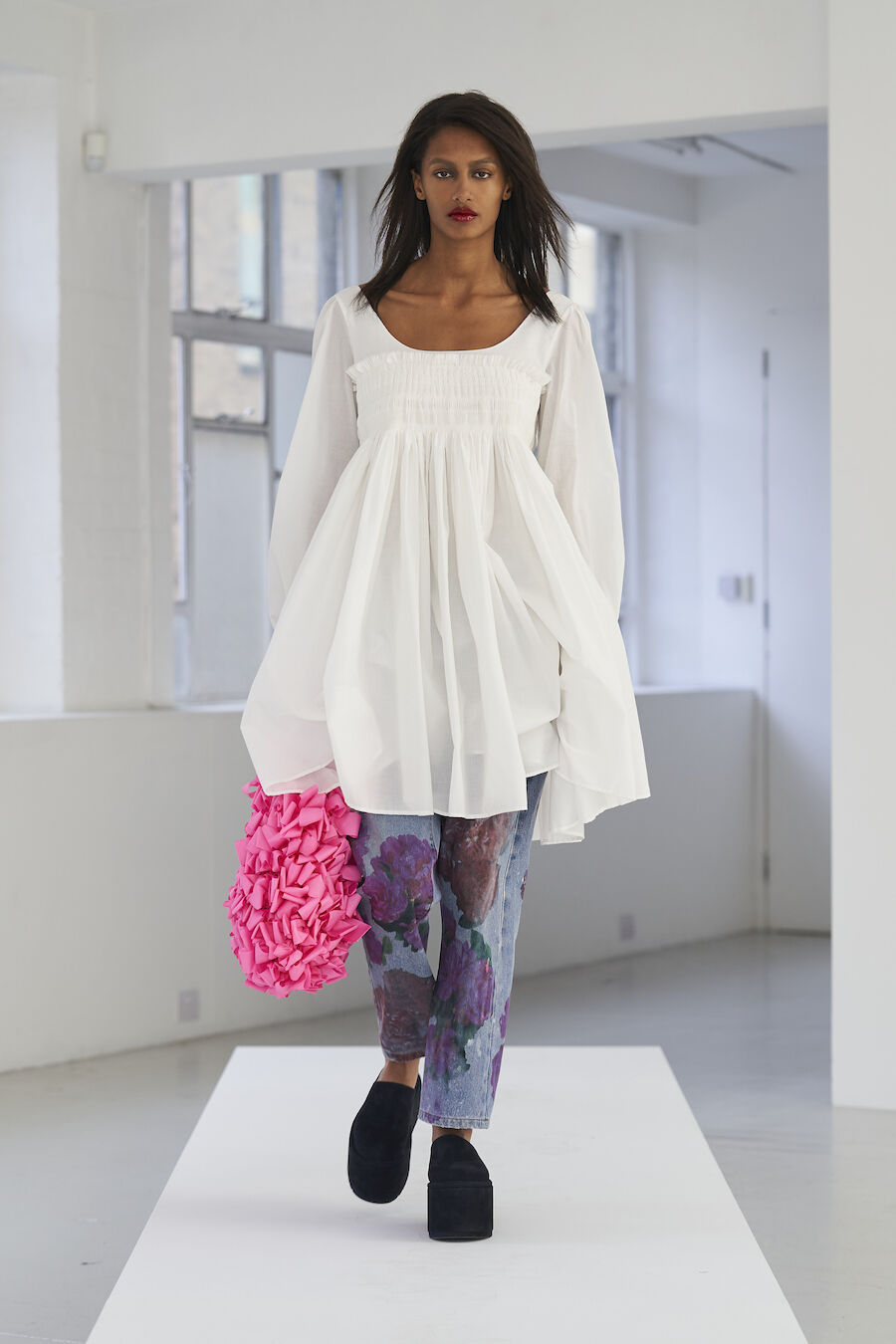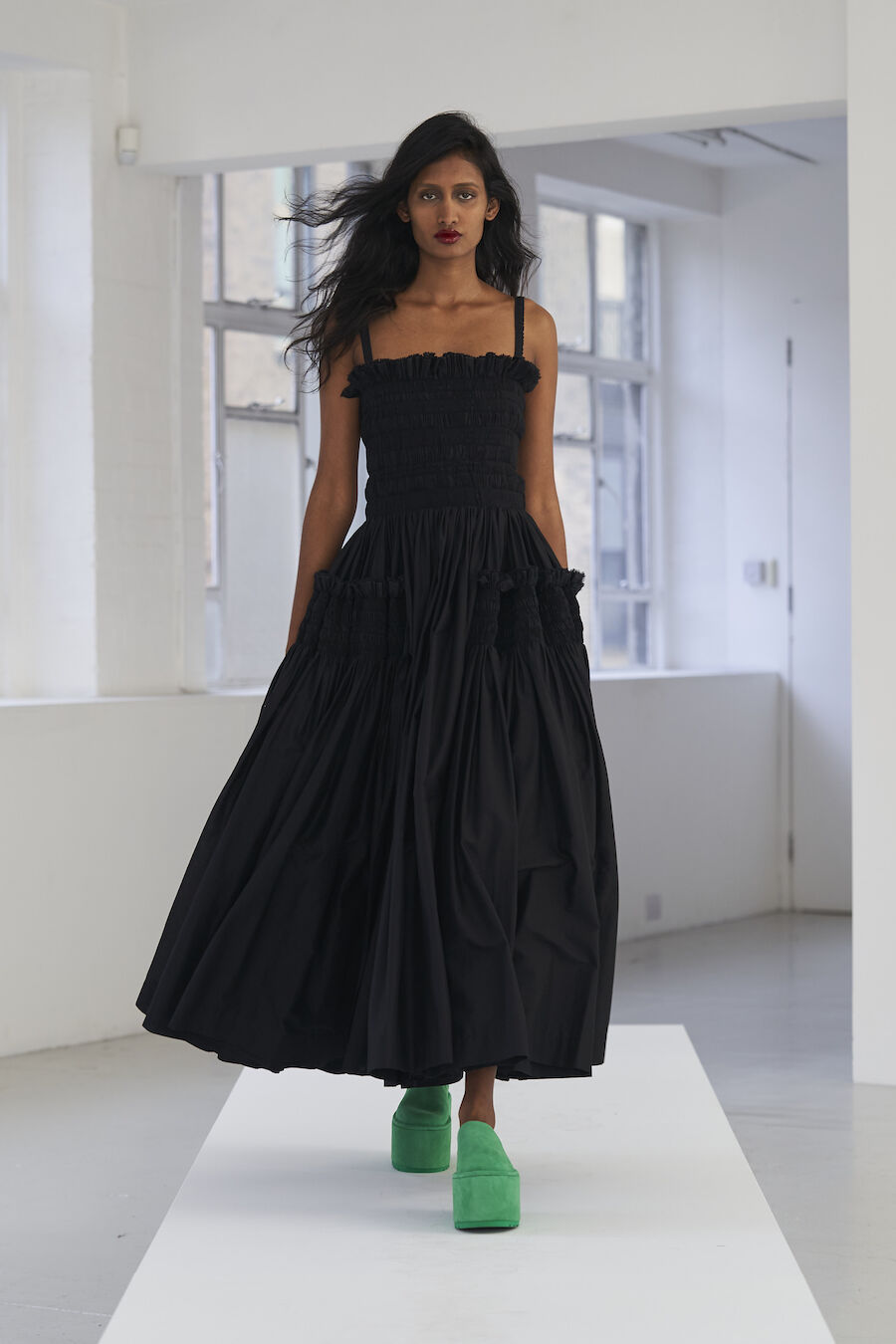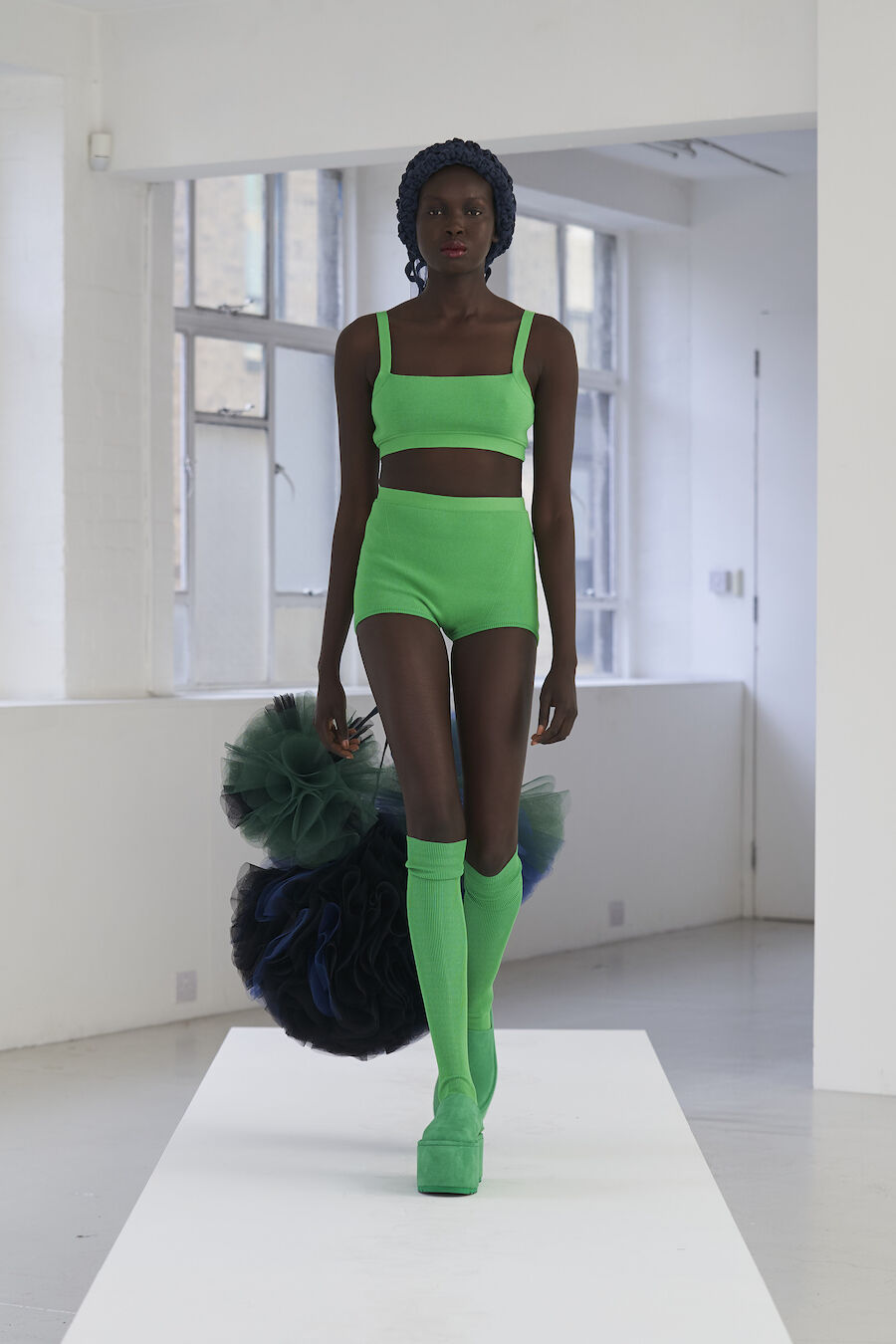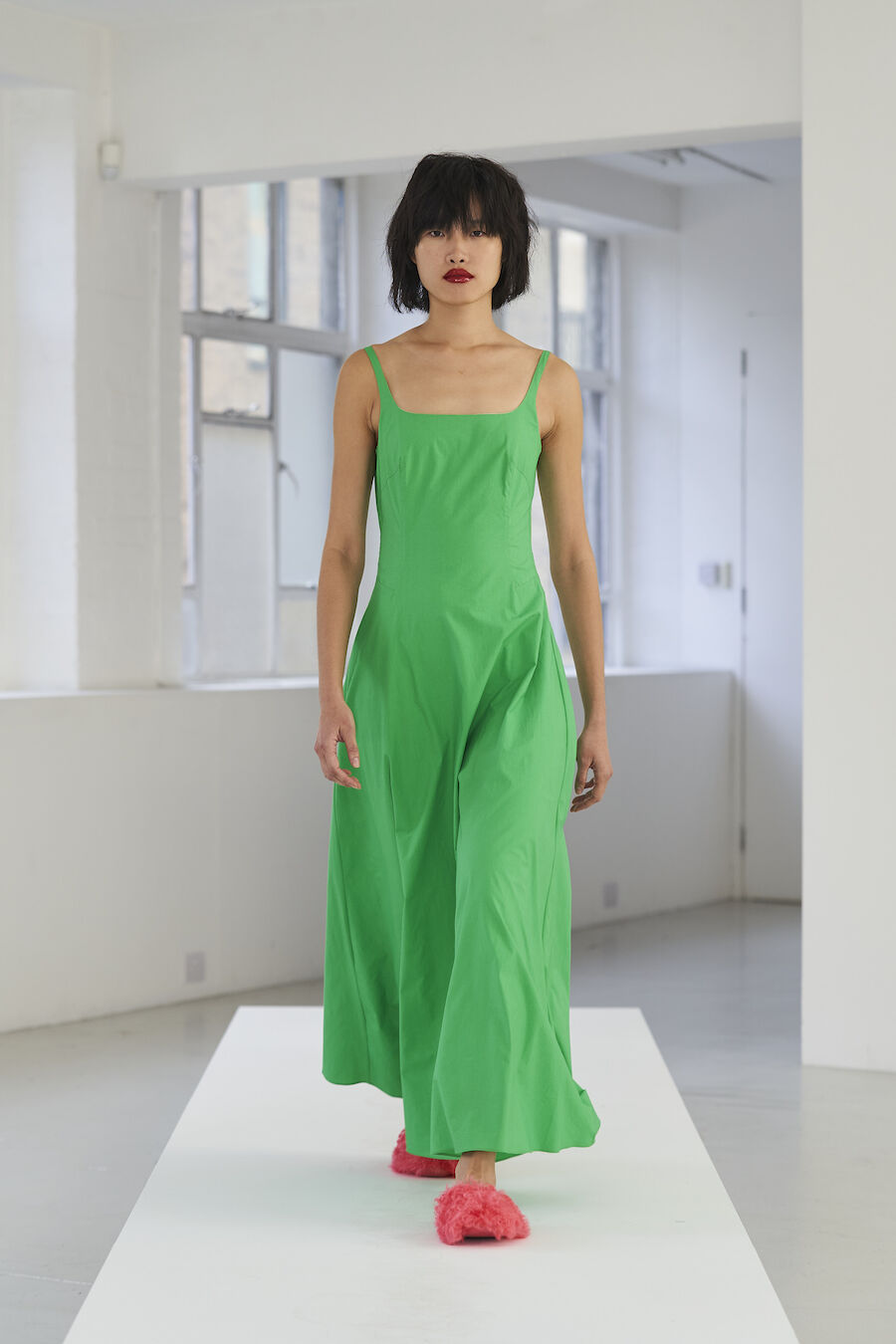 Clashing became a thread in the collection and styling, inspired by the Villa Menafoglio and Guiseppe and Giovanna Panza's art collection which features textured and messy Claus Oldenburg papier-mache dresses alongside sleek and simple Robert Morris sculptures.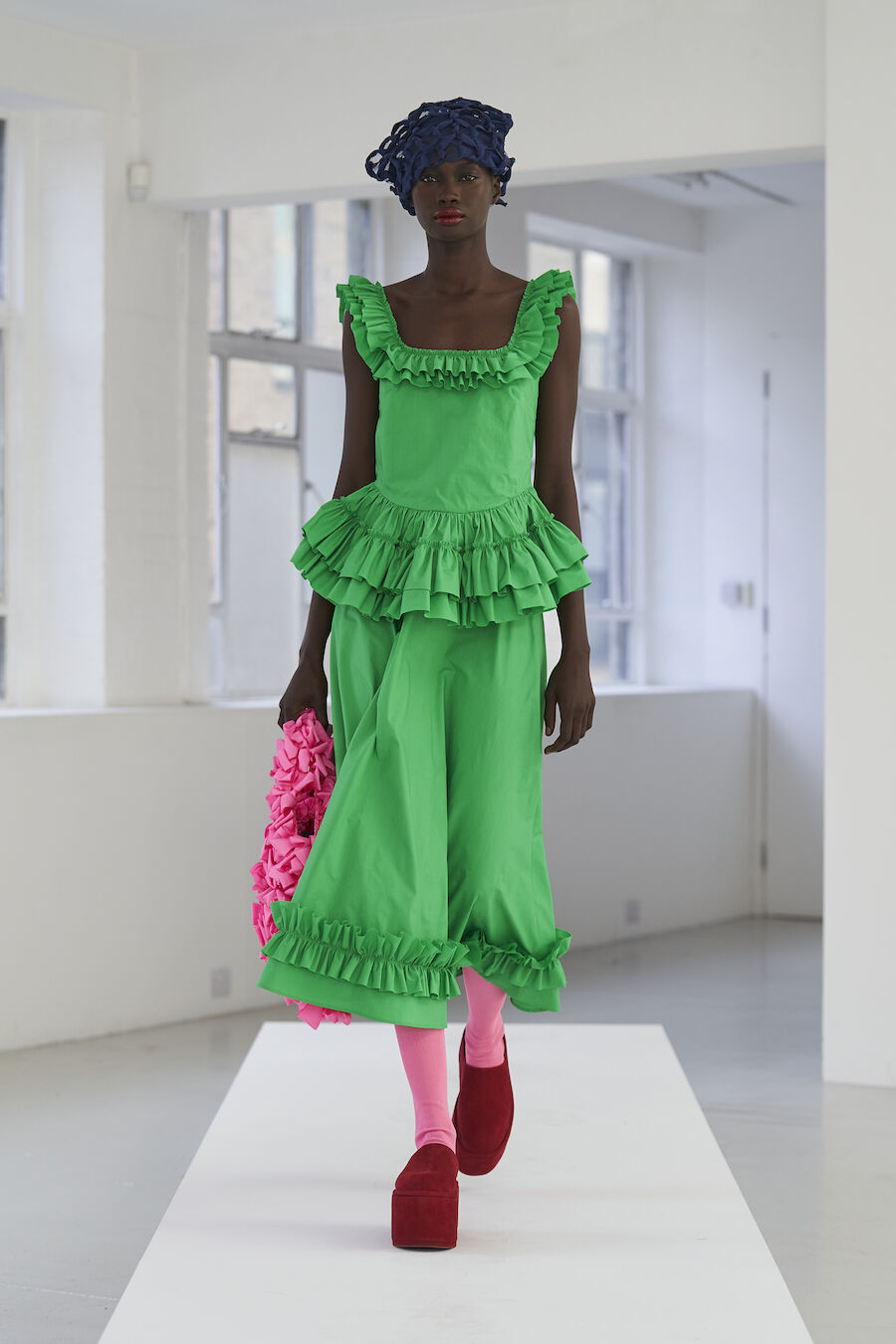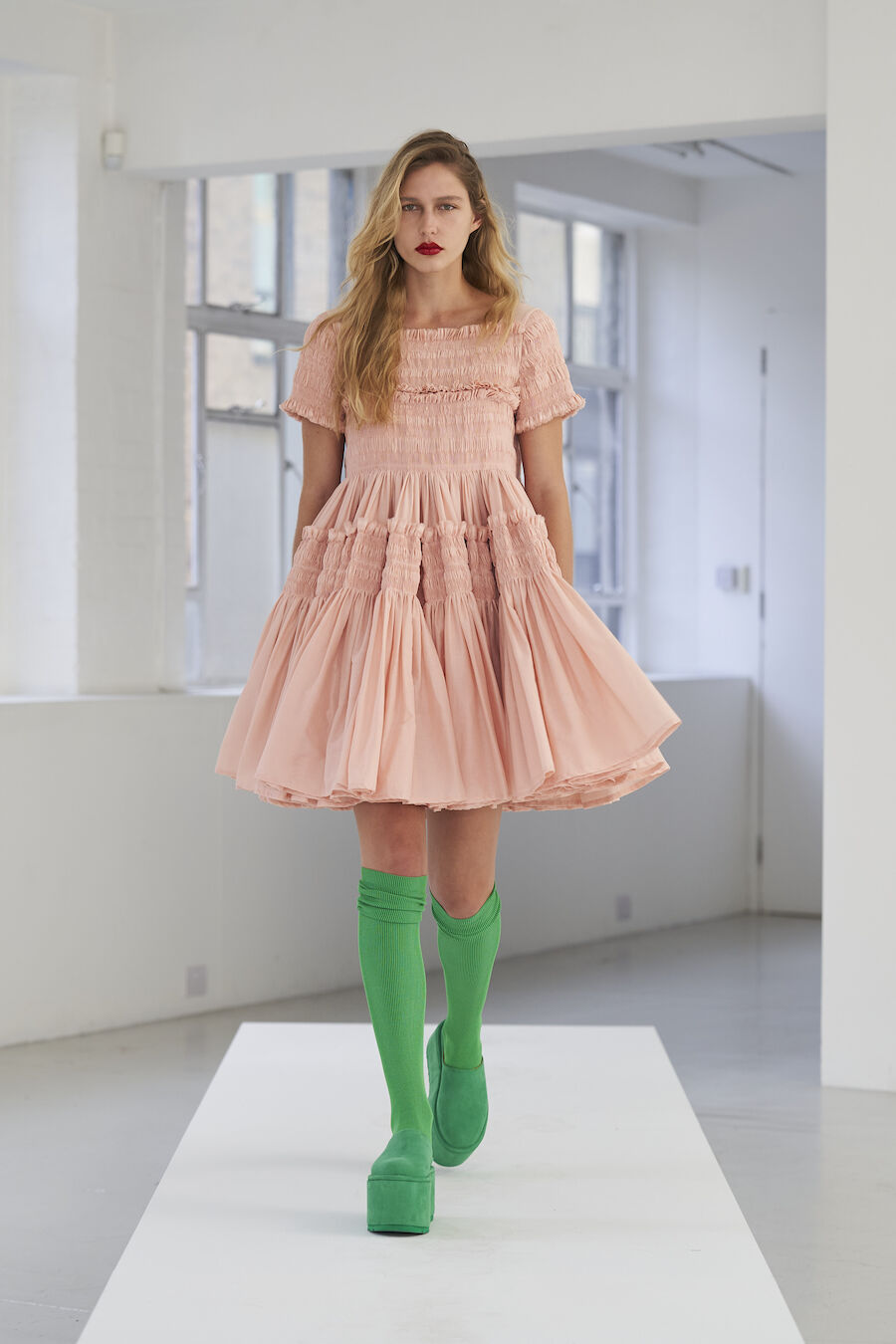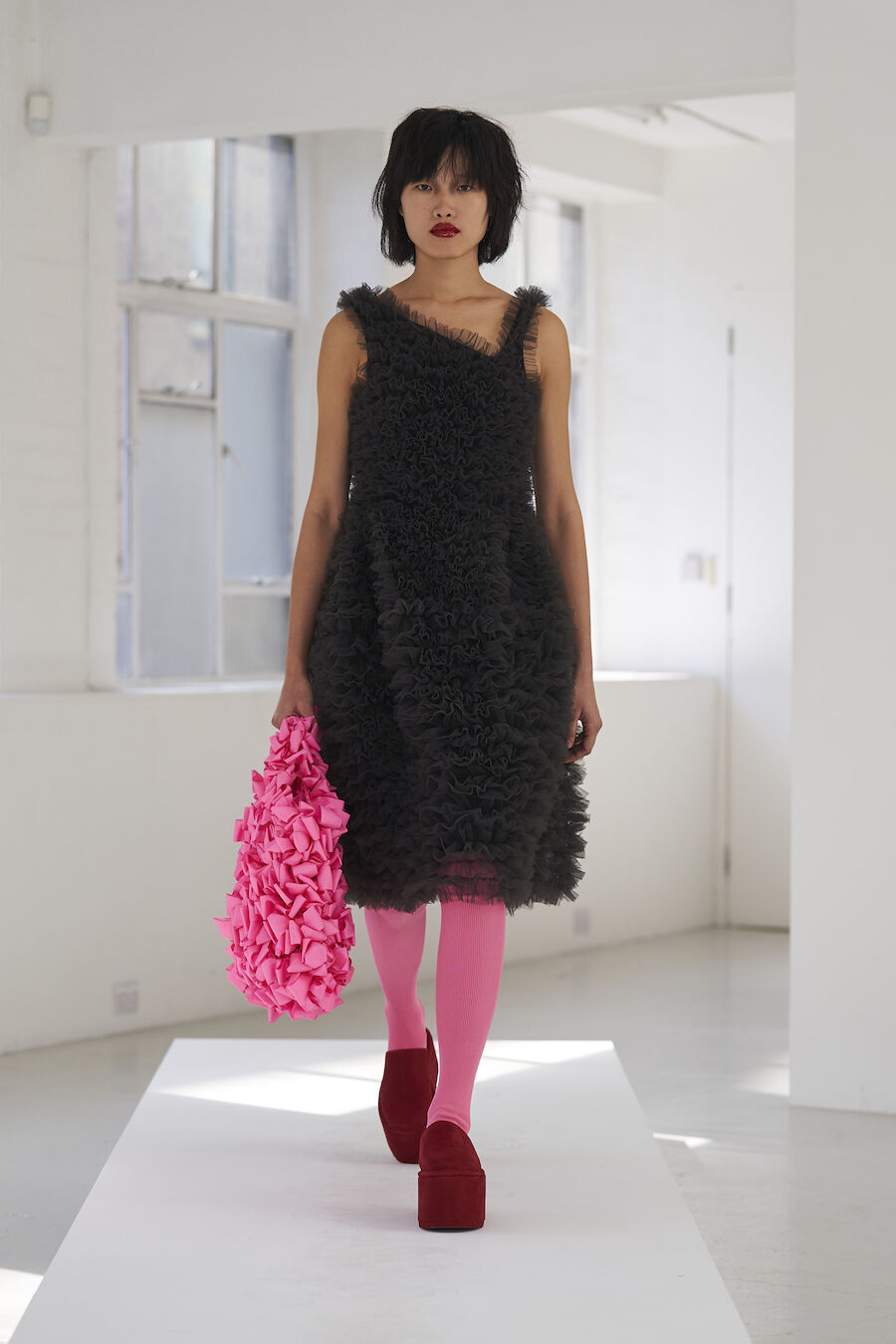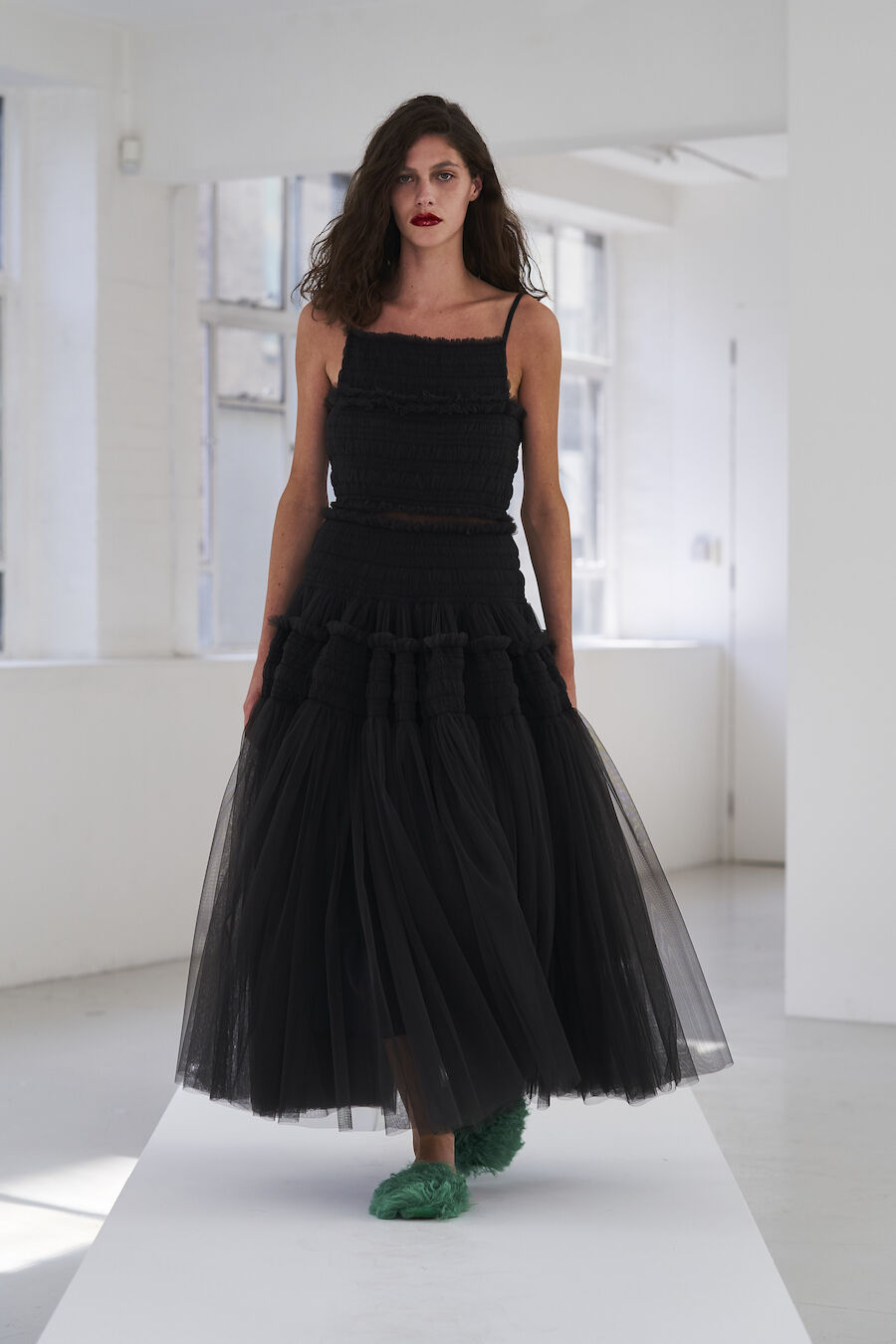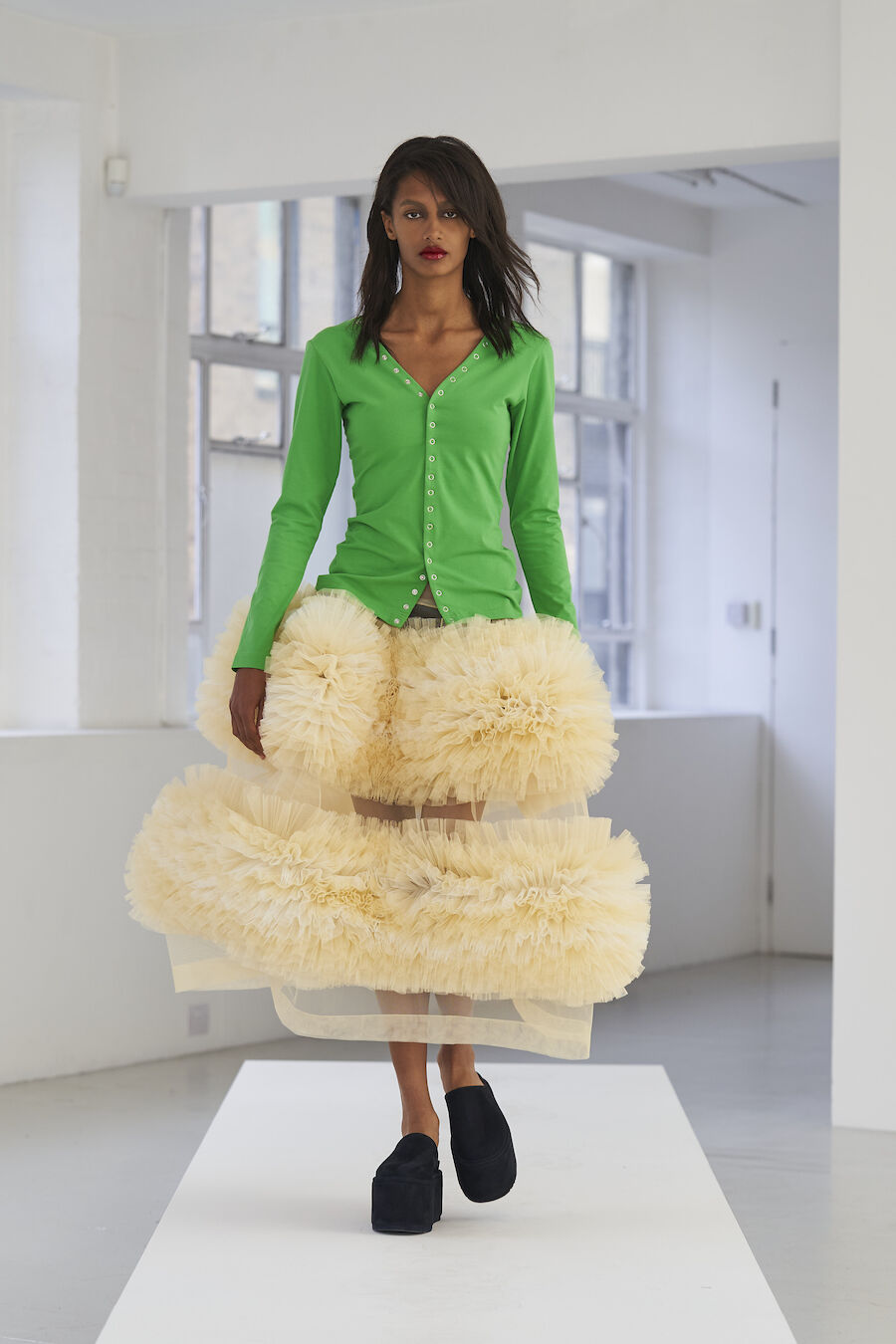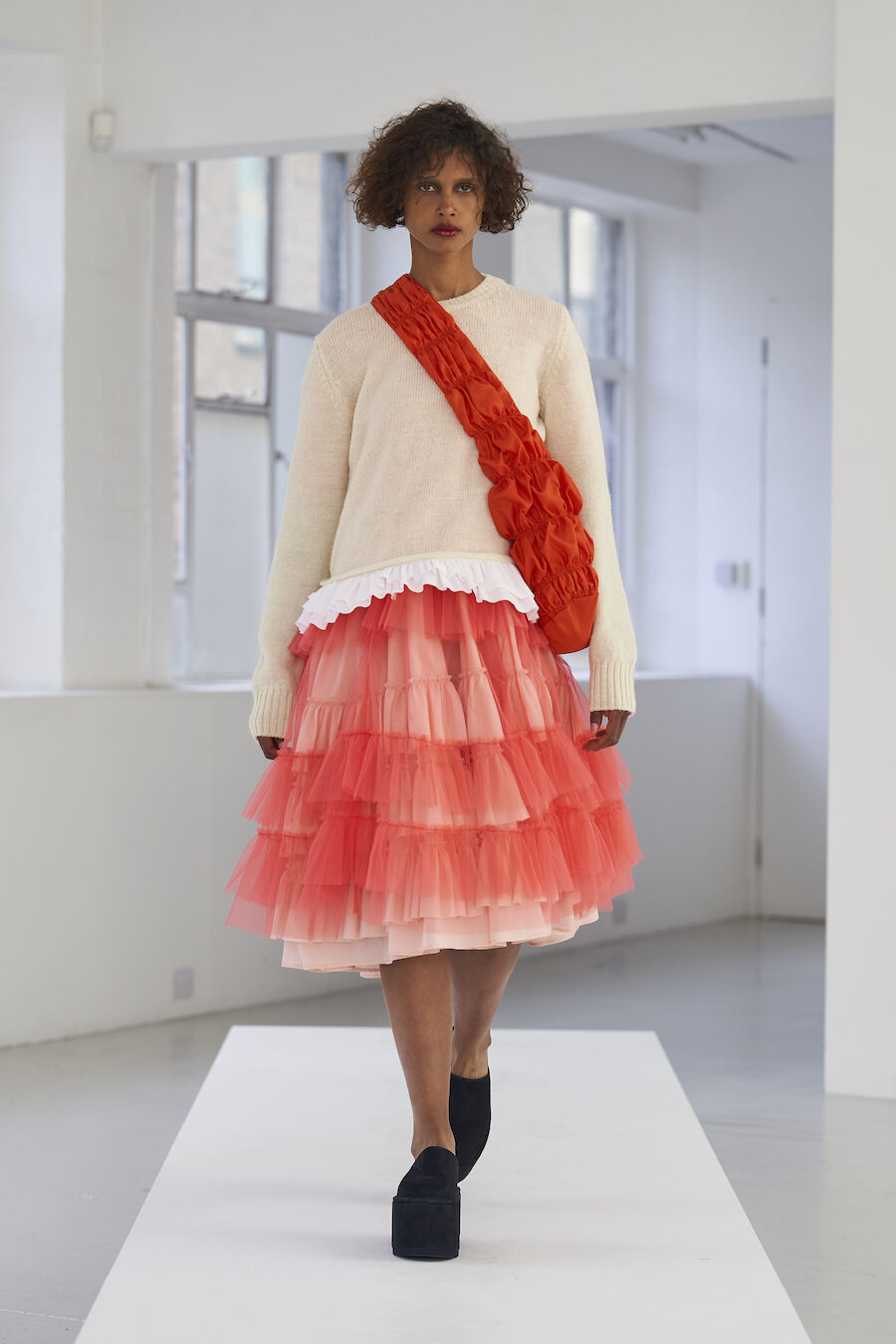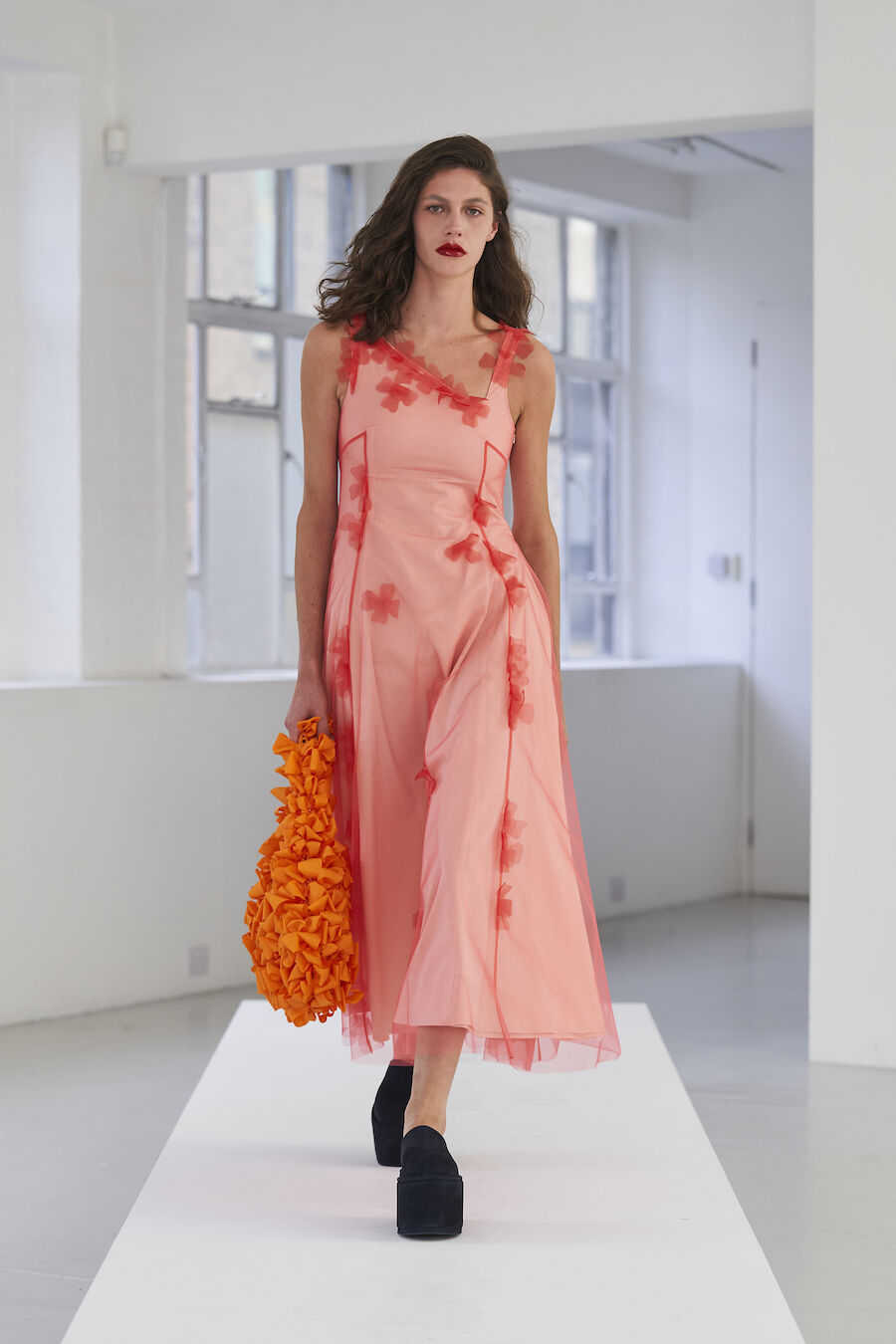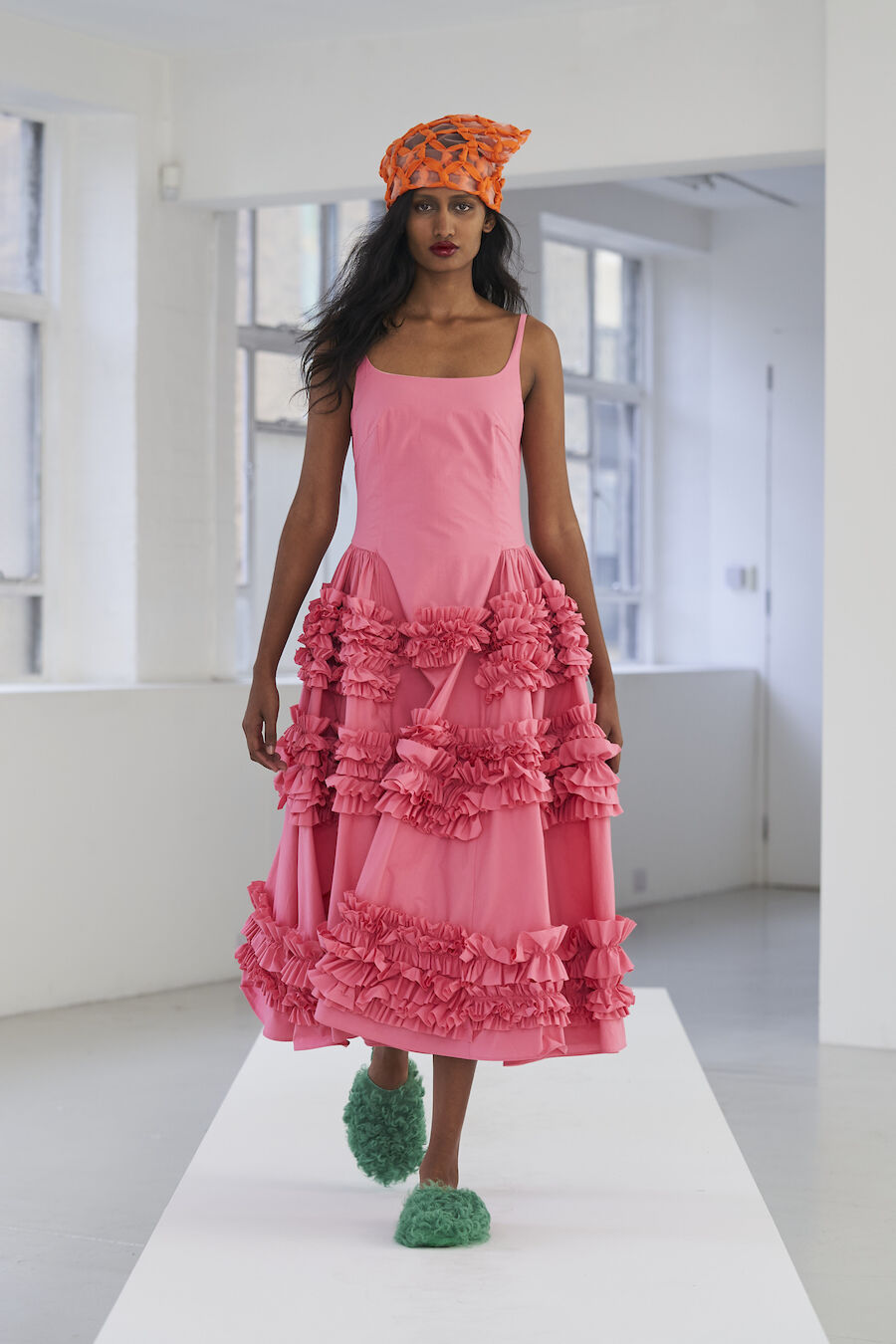 Fruits magazine and Camden street style also served as inspiration. In the end the collection became an explosion of colour, prints and joy!