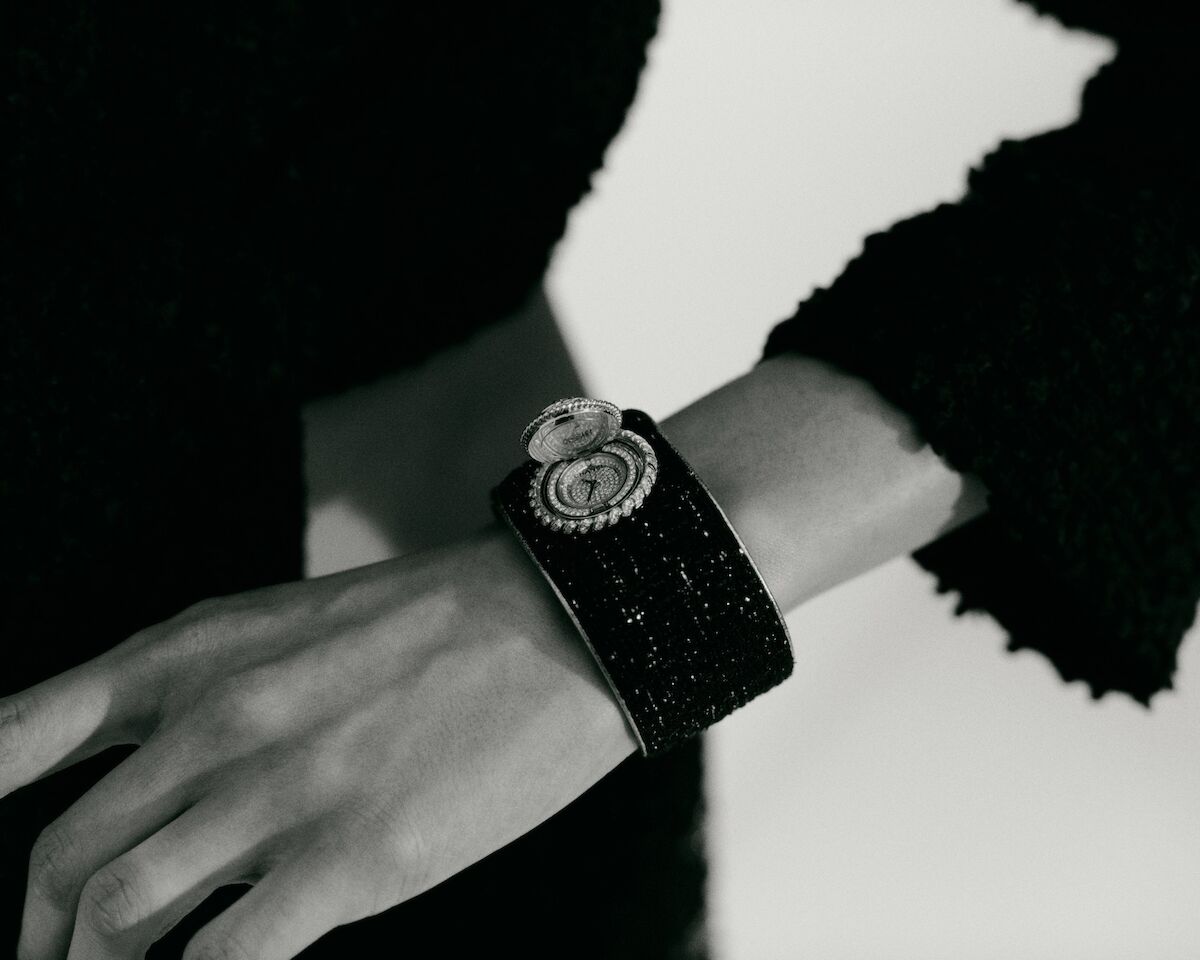 Close At Hand
For the CHANEL High Jewellery and Watch collection captured in these images, inspiration was close at hand – the house of CHANEL has an abundant and rich archive in the symbols, objects and influences of Mademoiselle Gabrielle Chanel.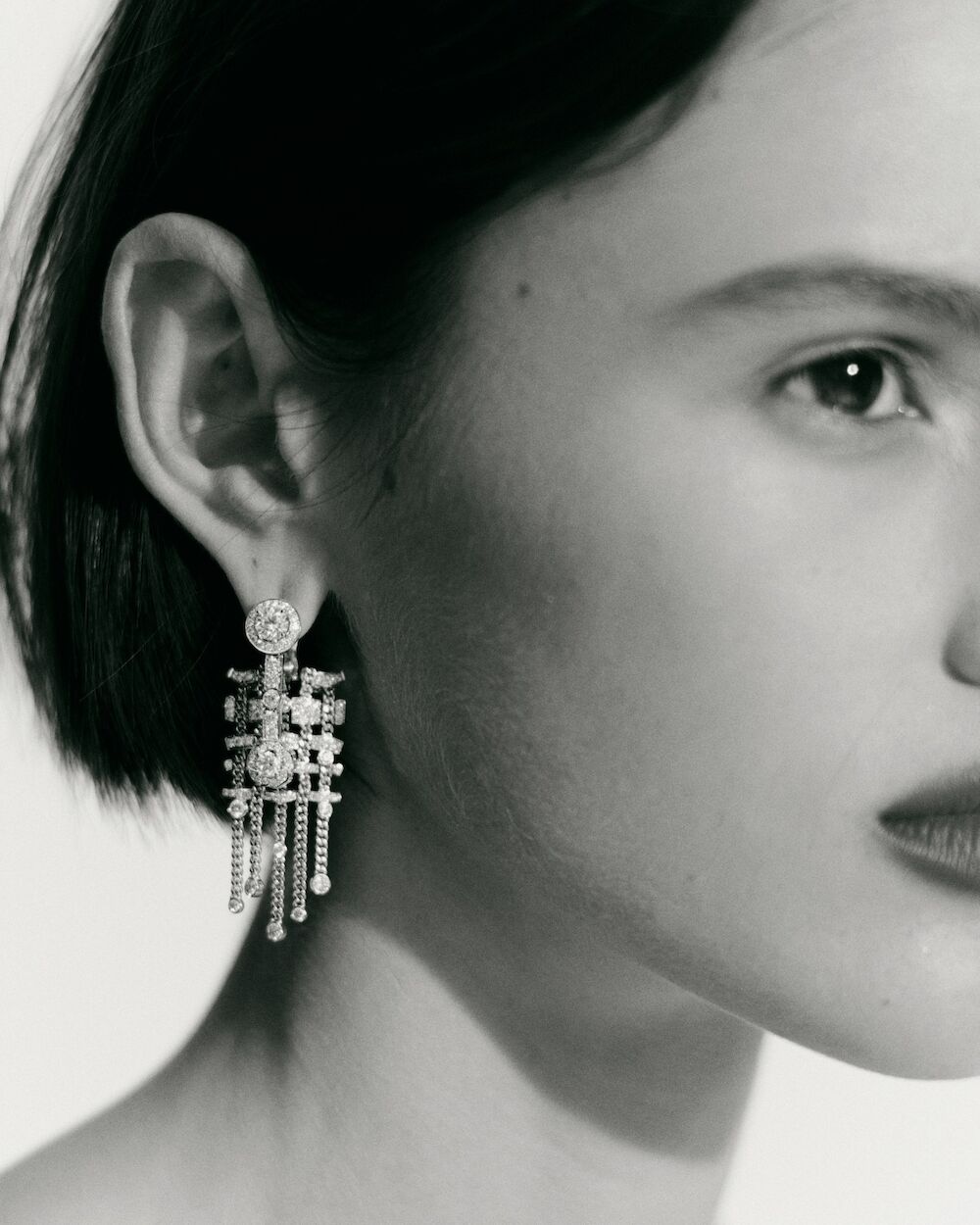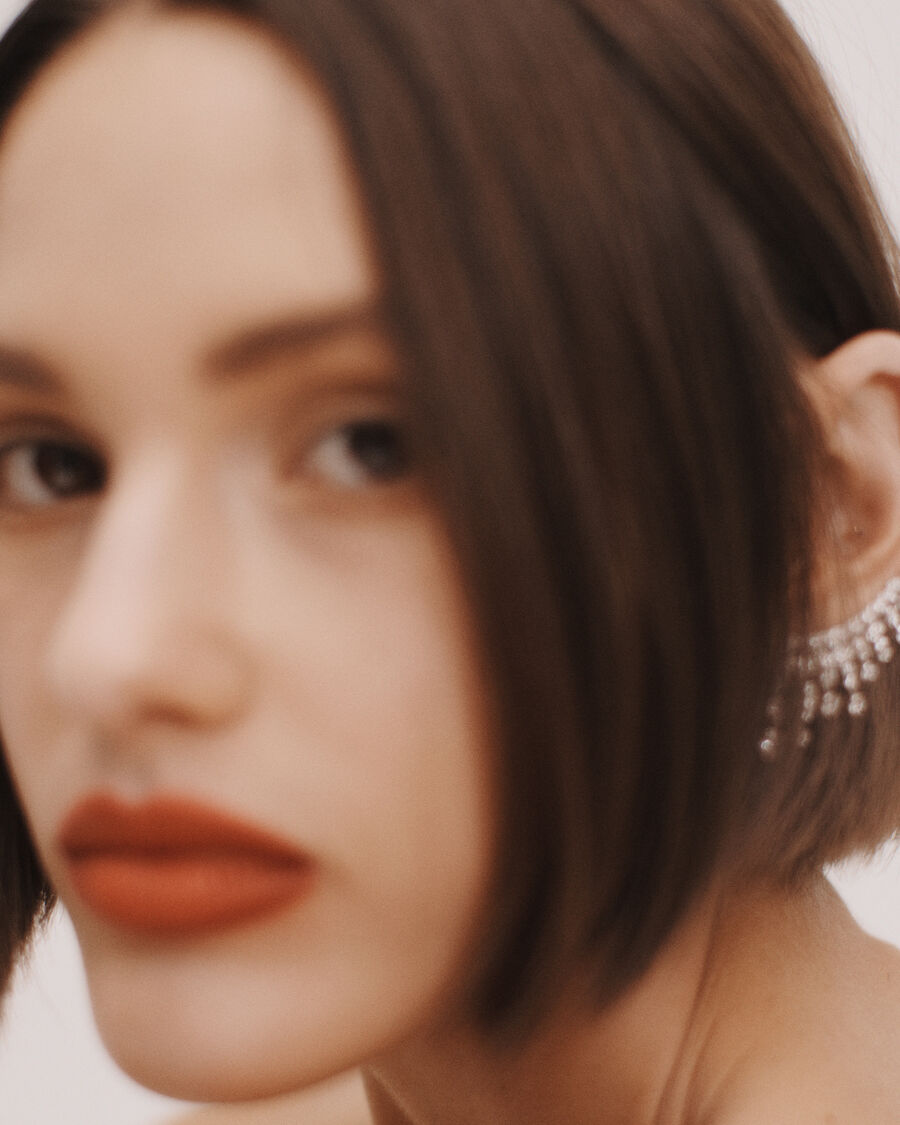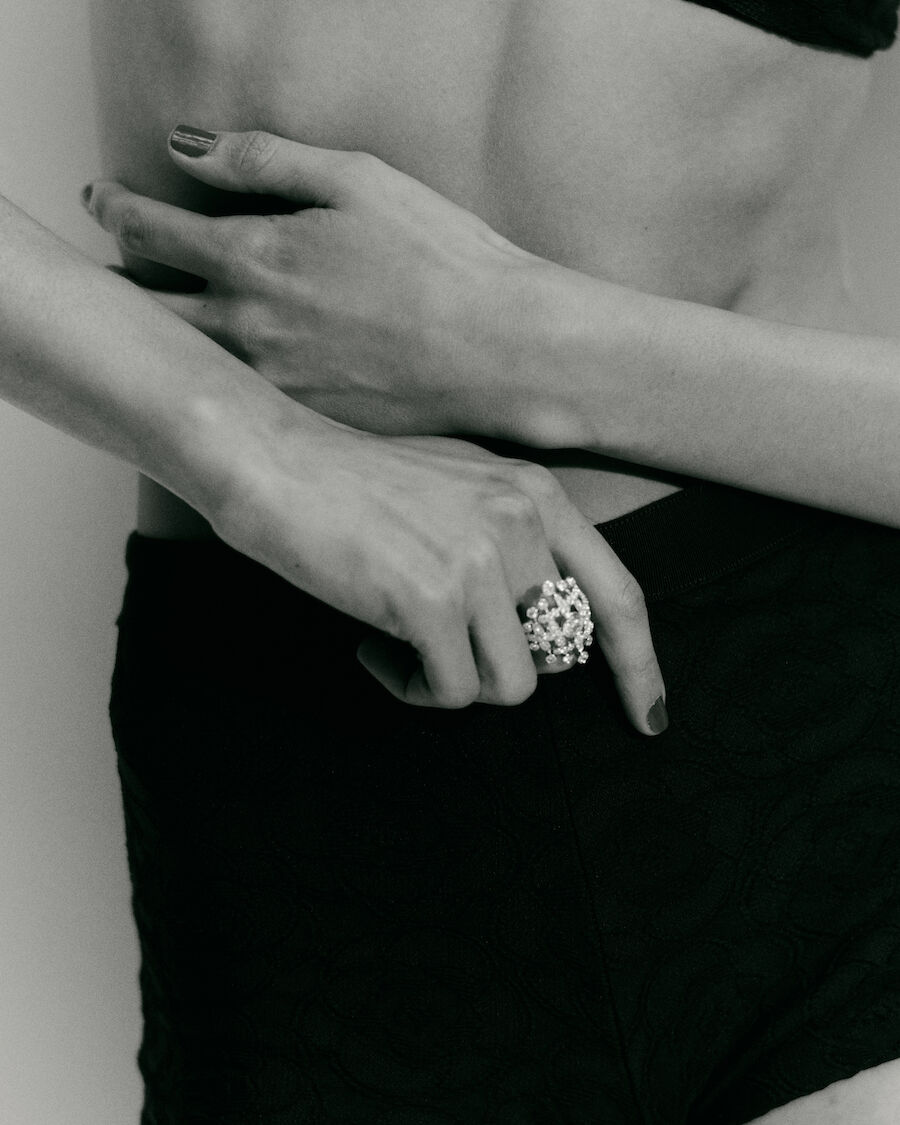 Paying homage to the lifelong love affair that Mademoiselle Chanel had with Tweed, this latest high jewellery collection, Tweed de Chanel, translates inspiration from the house favourite wool fabric to create an incredible soft weave of precious metal handcrafted and layered with diamonds, sapphires and pearls. These are pieces crafted to be worn with ease, a quality so precious to Mademoiselle Chanel. With this collection, the house of CHANEL adds yet another chapter to its ongoing relationship with Tweed.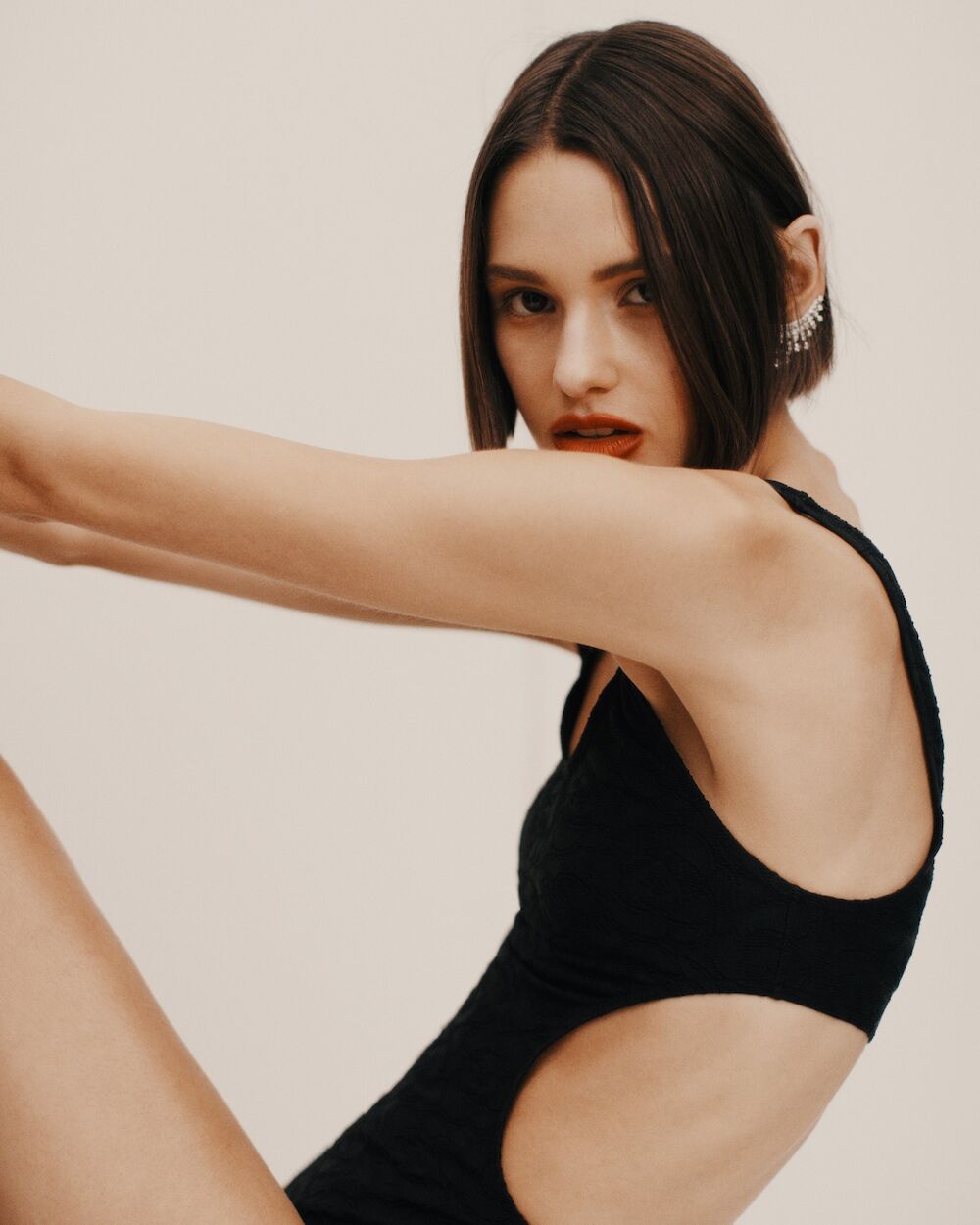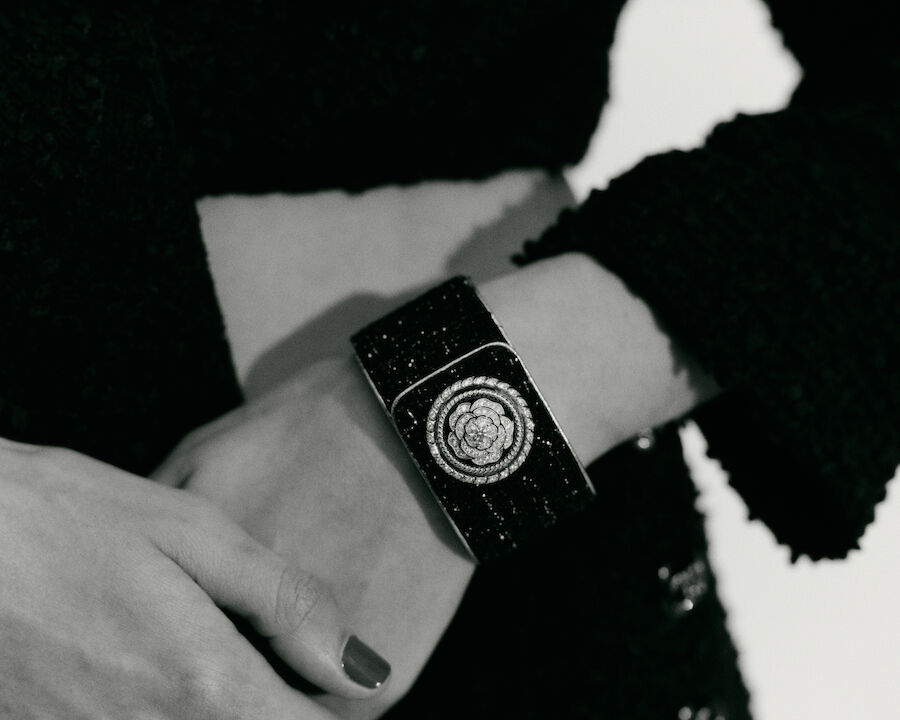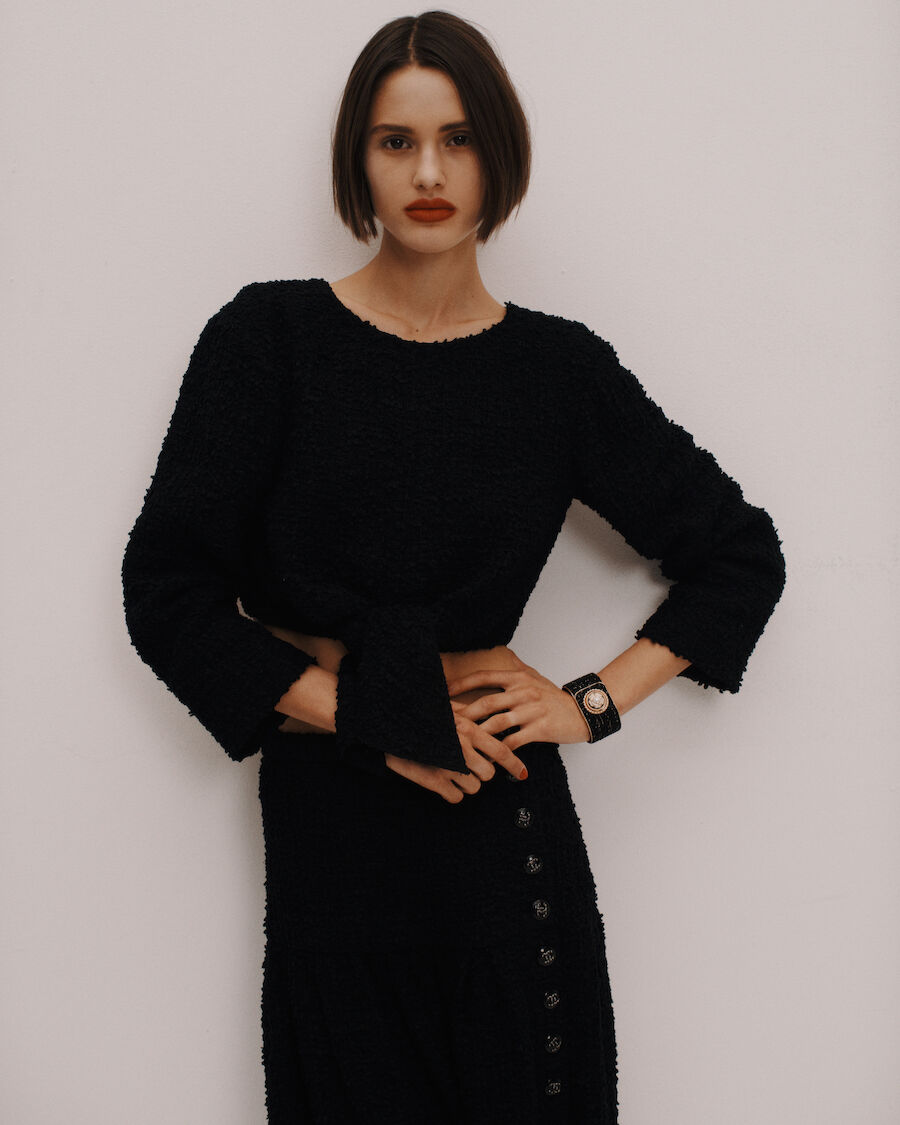 The Mademoiselle Privé Bouton watch collection for 2020 brings two essential components of Gabrielle Chanel's fashion influences together – Tweed and the Button. The wide black of the tweed cuff is hemmed by gold braid and wraps around the wrist fastening with a button which covers a diamond set dial. There are 7 house symbol Buttons to choose from – the camellia of diamonds, a gold carved lion, pearl, byzantine motif, profile of Gabrielle Chanel in agate as well two High Jewellery designs.