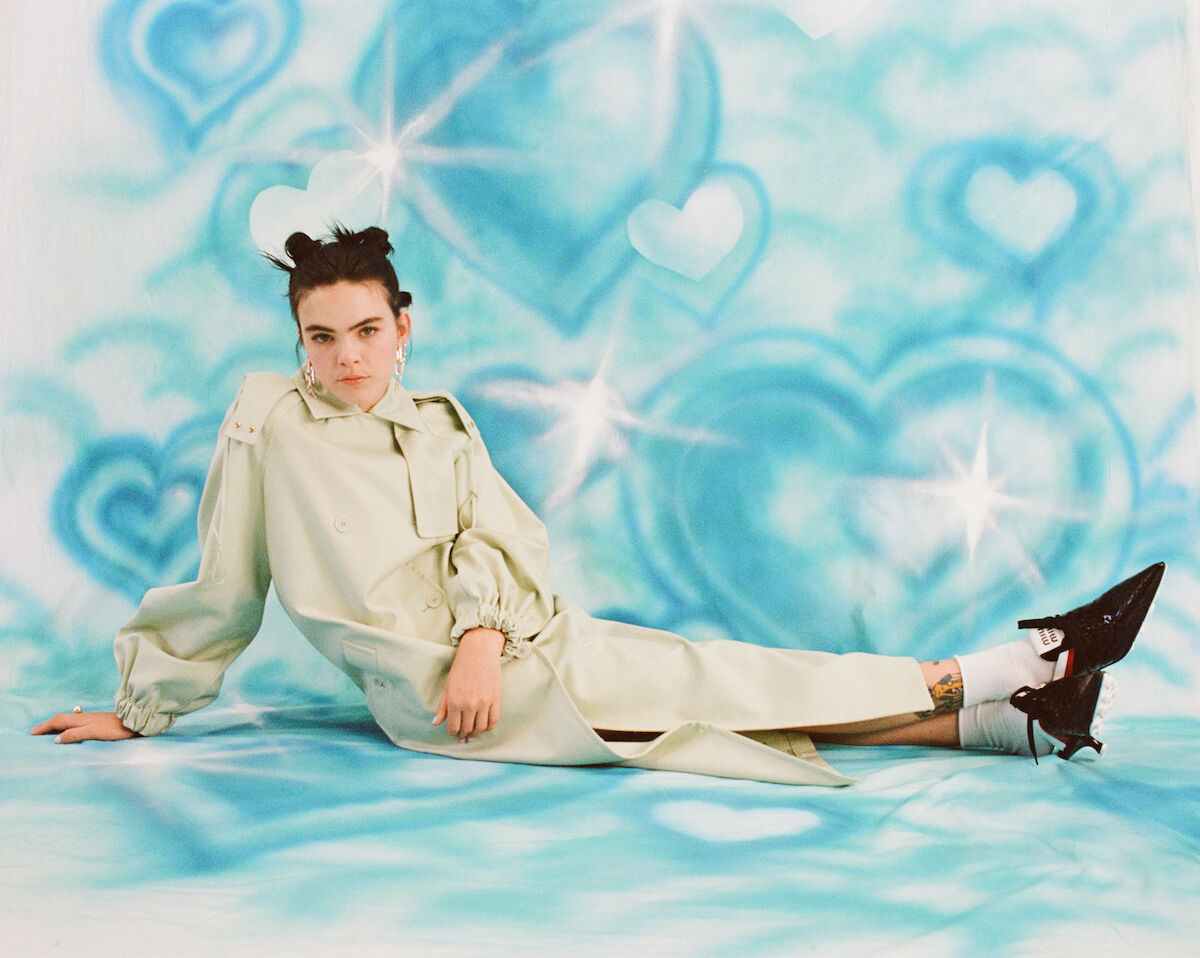 Being Benee
The singer-songwriter known as BENEE burst into our consciousness with a tune about loneliness that made TikTok dance. But this New Zealander is here for more than her 15 seconds of fame. Spontaneity rules. There are no boundaries. Everything is up for grabs.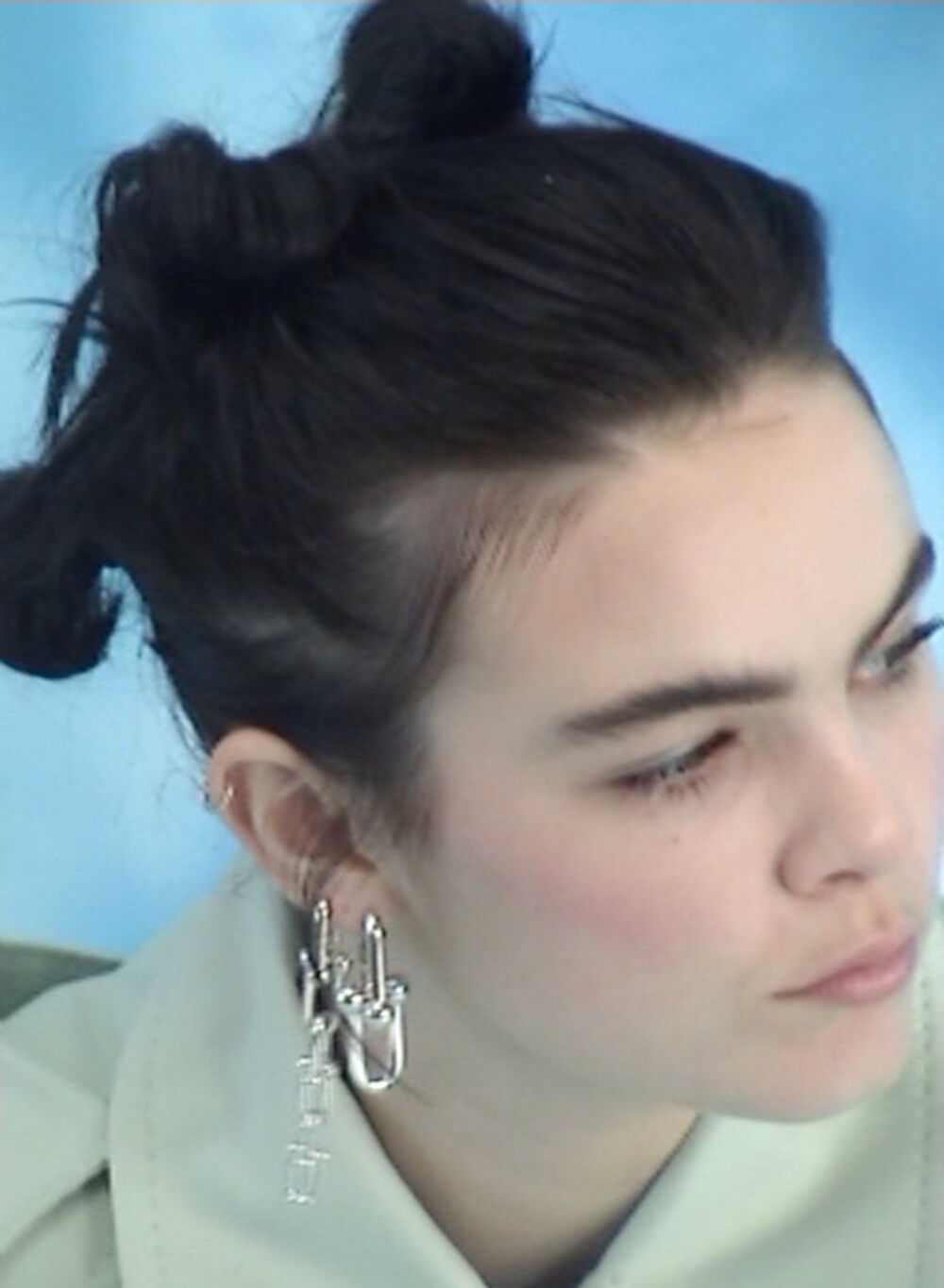 Stella Rose Bennett is better known as Benee, the 21-year-old Kiwi pop star whose track "Supalonely" has reached 3.7 billion plays across platforms. That number is so large it is almost incomprehensible; a true testament to the influence Gen Z wields onscreen and off. While the adults of the world were Zooming, baking bread and questioning the stability of their most intimate relationships during peak lockdown, a whole lot of enterprising teenagers were recording themselves performing impressively complicated choreography to the song (a much better use of time, to be honest). The dance challenge went viral on TikTok, propelling the song—and Benee—into the internet hall of fame and the public eye. But forget those hackneyed tropes around the social media influencer being filtered, Facetuned and flawless. Benee is real, relatable and undeniably endearing, which is exactly why she has stopped us in our tracks mid-scroll.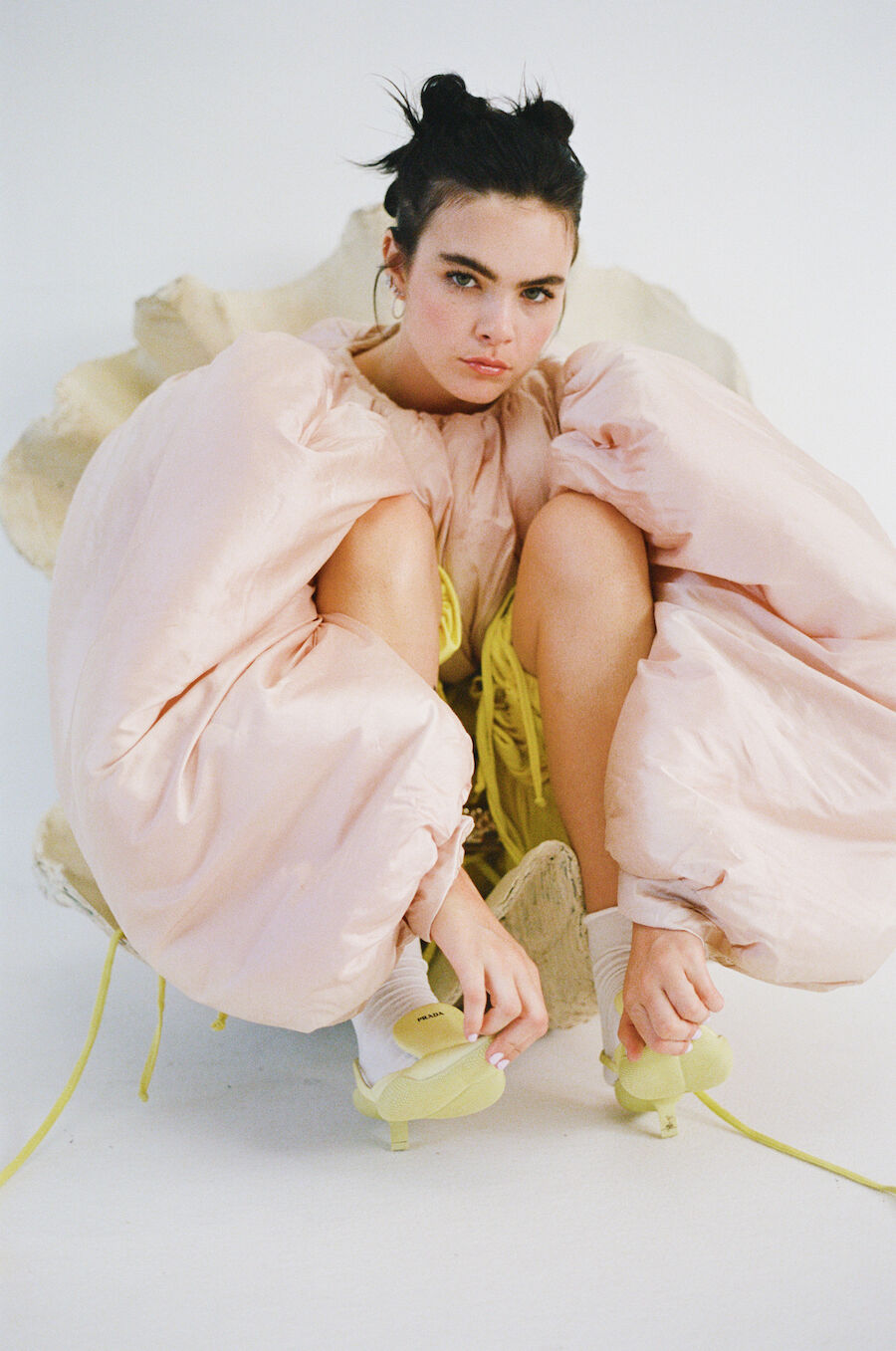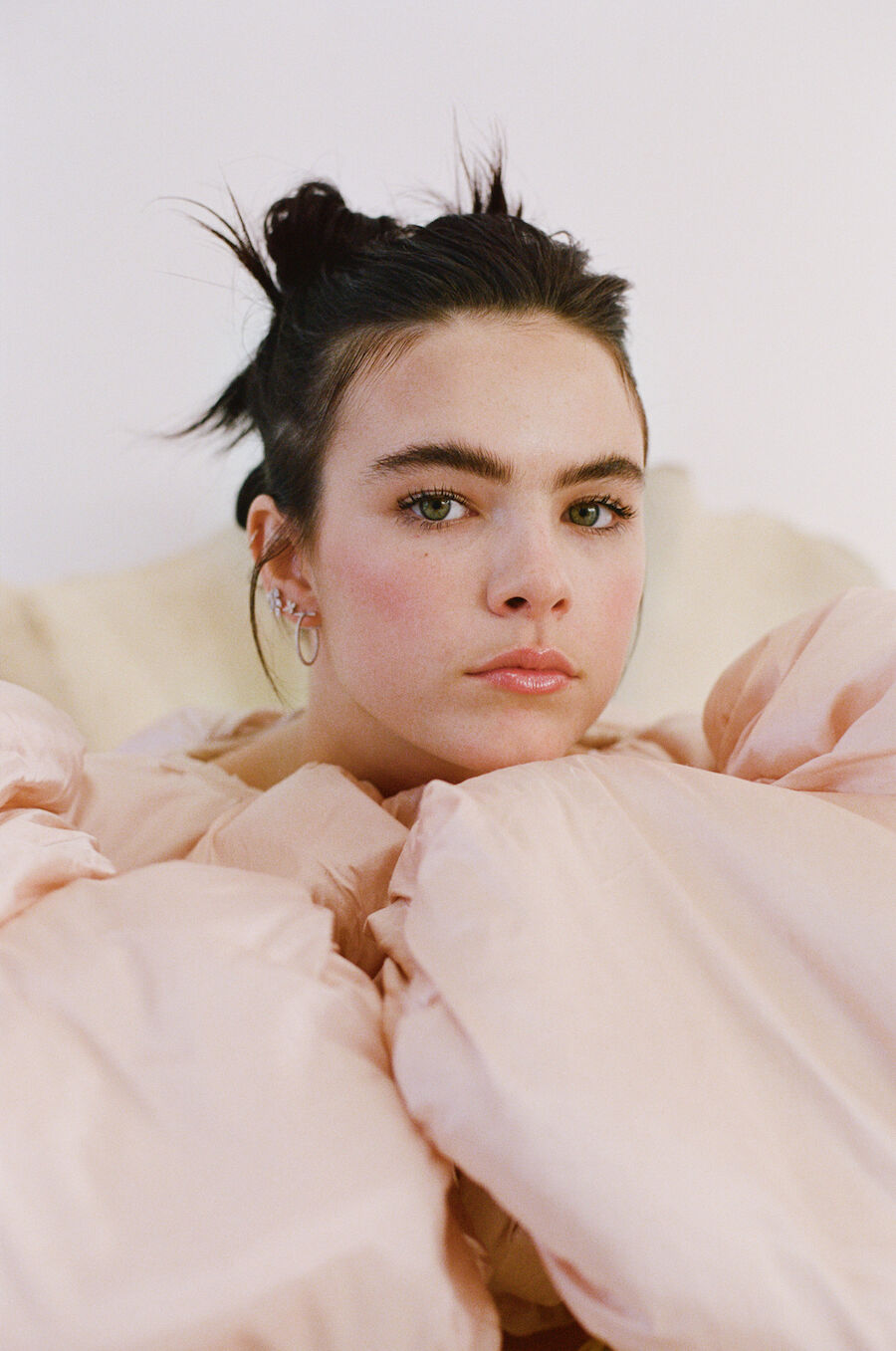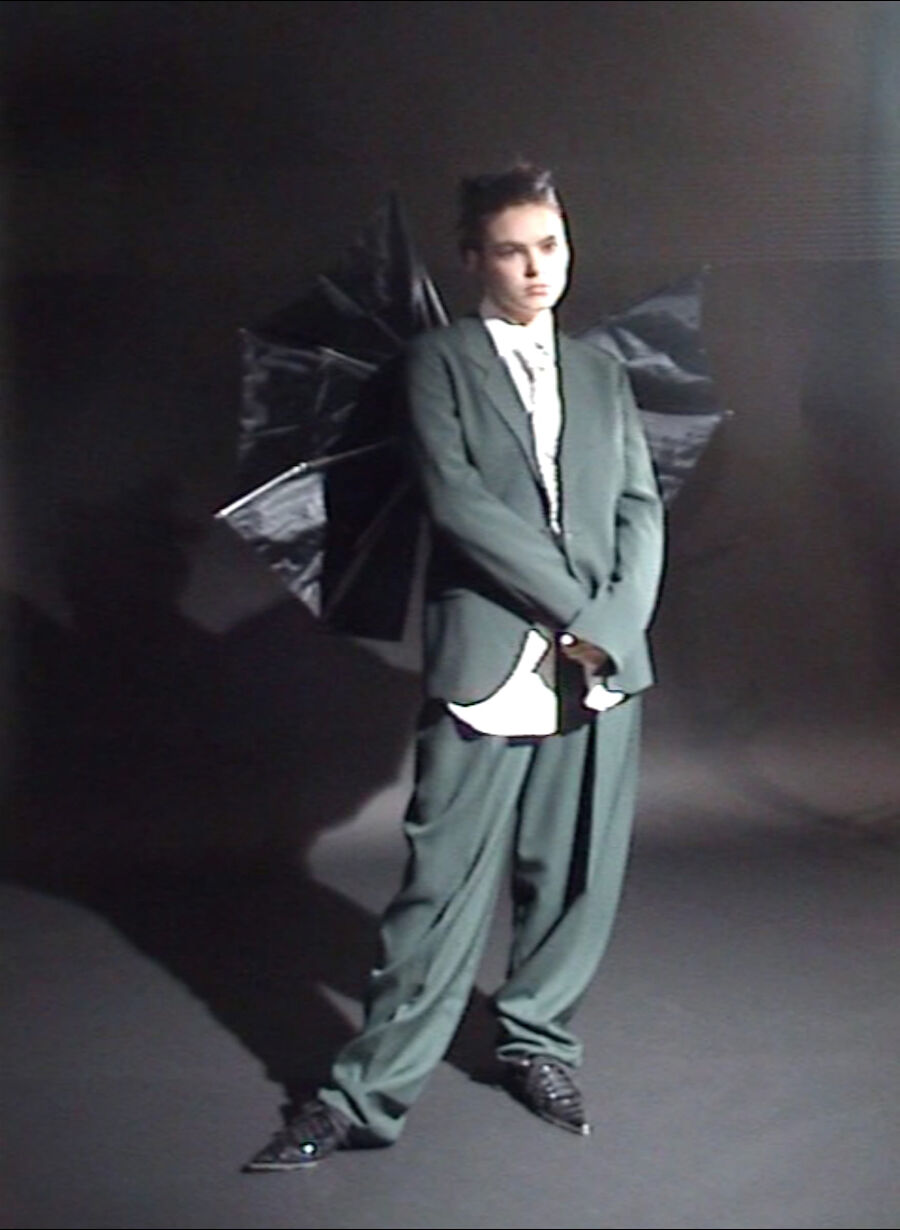 What music did you listen to growing up?
I listened to a bunch of what my parents would play me, like Radiohead, Groove Armada and Gnarls Barkley. It was a big mixture. At the same time they wanted me to go out and find music that I liked [on my own terms]. James Blake was probably the first artist I found on my own and became obsessed with.
Speaking of Gnarls Barkley, he was one of the artists you first covered and uploaded onto SoundCloud, right? Can you tell us a bit about that?
It was a spontaneous thing in my last year of high school. I had no idea what I wanted to do but I loved to sing. I thought, Stuff it, I'm going to release this on SoundCloud, which I used to listen to a lot of music on. It was easy to upload and felt slightly less 'out there' than YouTube. I felt like I could hide behind the vocals on a track. I covered "Crazy" by Gnarls Barkley, "Back to Black" by Amy Winehouse—which I've now posted on Spotify—and I also did a cover of The Internet. It was pretty rough; it was me singing into my headphone and playing the guitar really terribly but, you know, it's fun.
How did you transition from doing covers into writing your own music?
I had always played around with it. I used to use GarageBand with my shitty old MacBook. I would never finish a song, it was more about writing down lyrics. I made a song when I was nine with my friend that I thought was really, really great at the time. And it was actually really, really bad. I've always loved writing, but it was when I got into the studio for the first time and sat there with my producer, Josh [Fountain], who I'm still working with, when I figured out how to structure and write a whole song. He was very patient with the process and I had a lot of time to figure it out.
Is writing music now embedded into your life?
Yeah, definitely. I think the writing part of this whole thing is my favourite bit. Just being able to vent. More recently I've realised there are no boundaries and you can really write about whatever. Once you realise there's no genre you have to specifically focus on, it's fun. I've become more comfortable in the studio now I've been working with Josh for a few years. It is so different for me when I work with other artists. I'm not that comfortable if I'm pulled into a session with someone I don't know; I feel like that's always a little bit weird. I went away for a month to LA on a trip to push me to work with different artists and different producers and try seeing what it would be like to put another writer in the session. I think out of that trip I realised exactly how I wanted to make music. And that is just with me writing and working with a producer.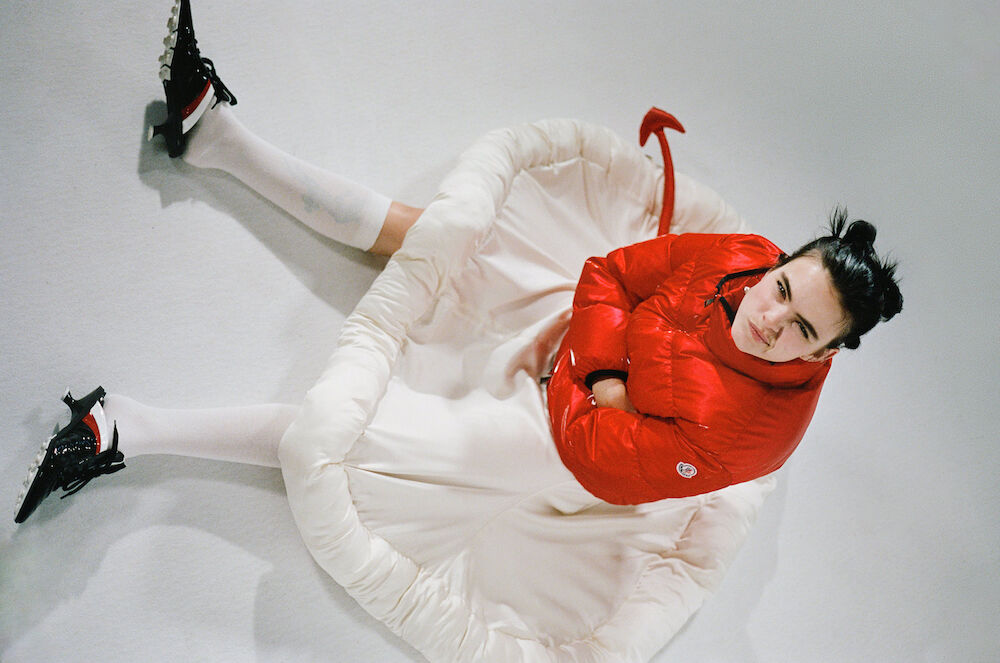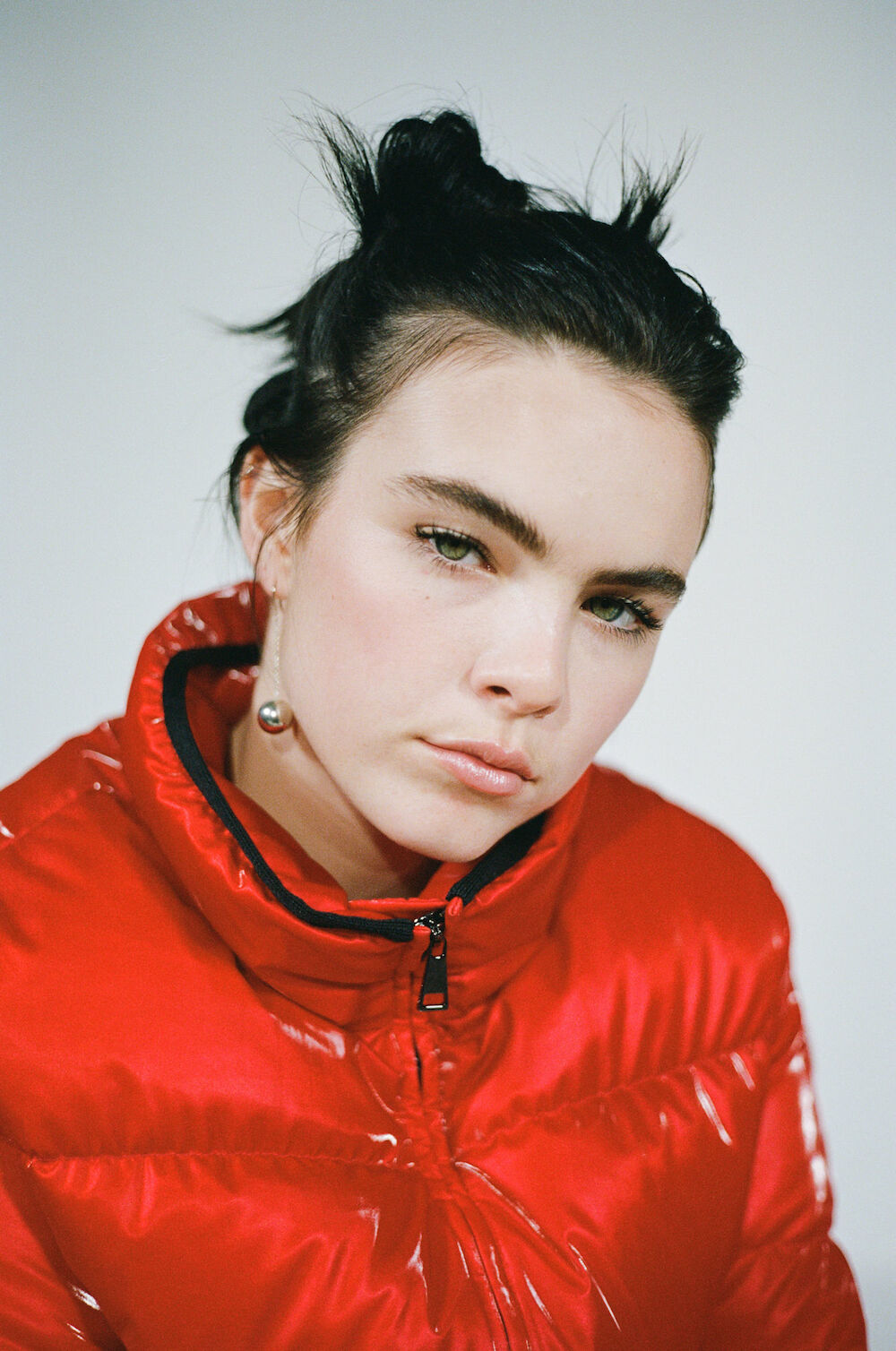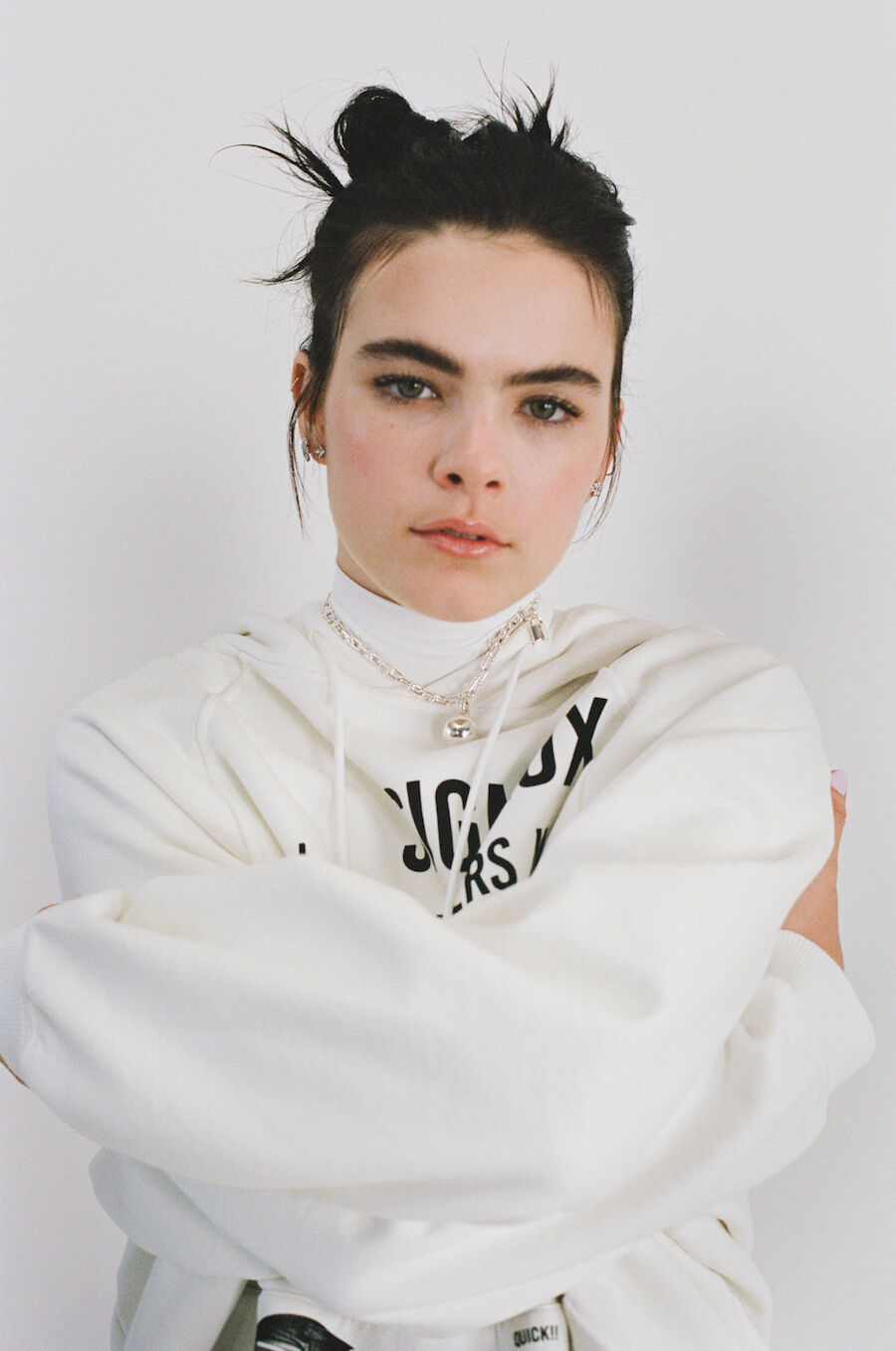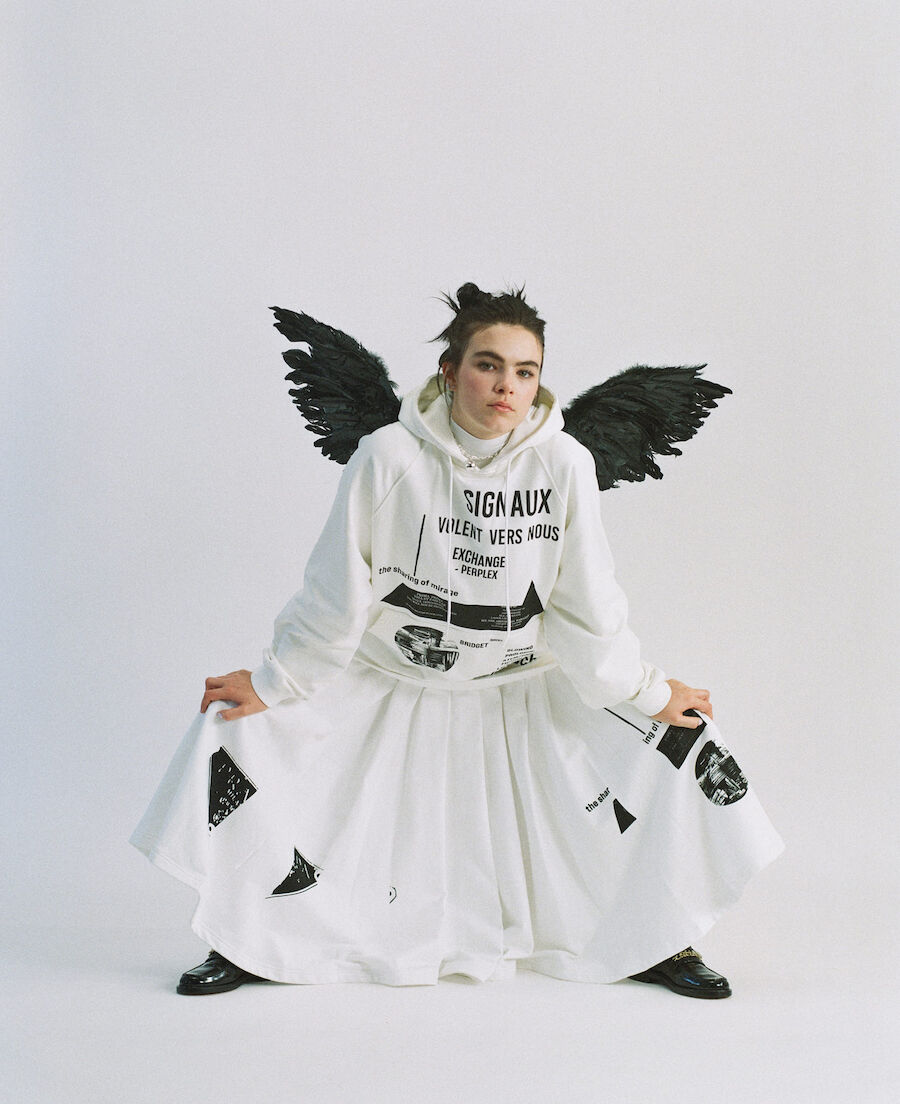 Your songs "Glitter" and, more recently, "Supalonely" went viral on TikTok. I have to ask you about this because it's just such a bizarre, amazing thing.
I still think about it and how insane it is that this new platform is really boosting artist profiles by some 15-year-old making a dance video. It's insane because so many people are on the app lip-synching to videos. It's a platform where all these weird kids are thriving. Weird in the best way. For me it was new and it took me a little while to realise what was happening. I still didn't really understand what the app was about when it was happening, but it's done great things for me. I would not be able to create a dance like that, I am so unco.
Do you think that affects your stage presence? Is dancing something you're thinking about or does it all just happen organically when you're up there?
It happens organically when I'm up there. Like, I would maybe like to learn some kind of dance, but I can't dance—obviously. And everyone knows that. But it's just kind of real. I'm not going to act like I can. I think that that's what people can relate to in some way.
You made your video for "Kool" in collaboration with The Sims. I'm guessing you played the game growing up?
I did, I did. I used to play it a lot, so that was a big one for me to be able to do that collab. It's weird when stuff like that happens because my eight-year-old self would be screaming.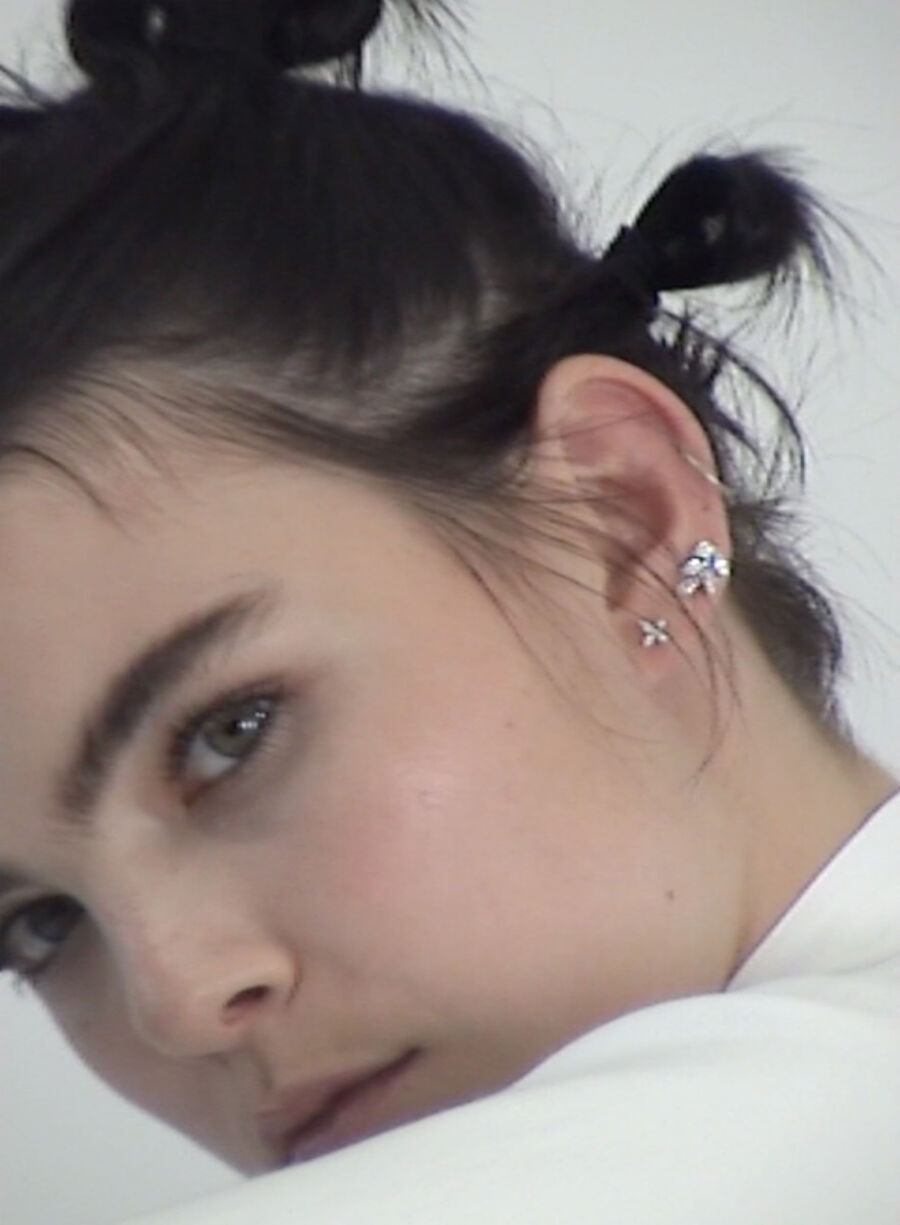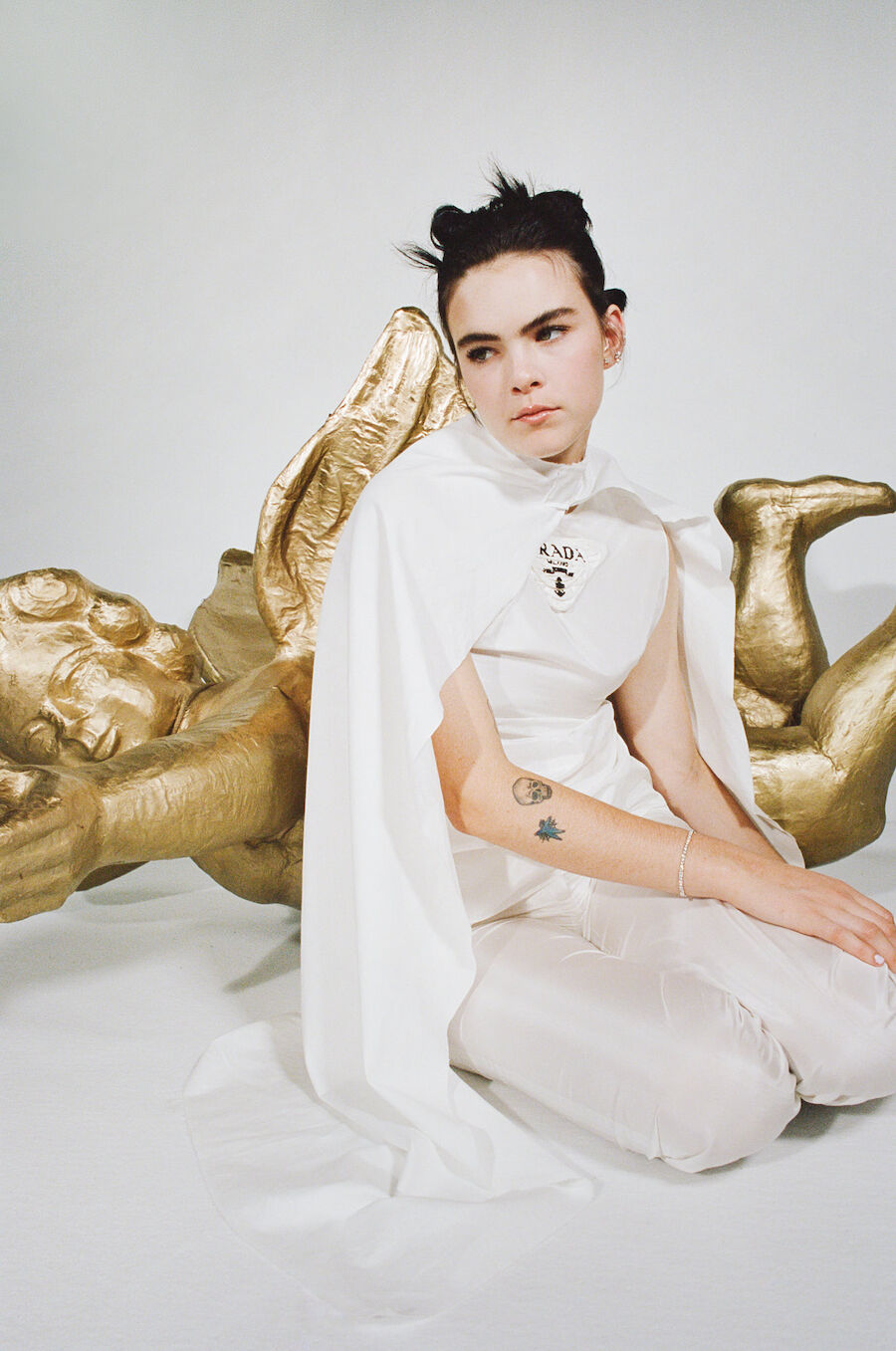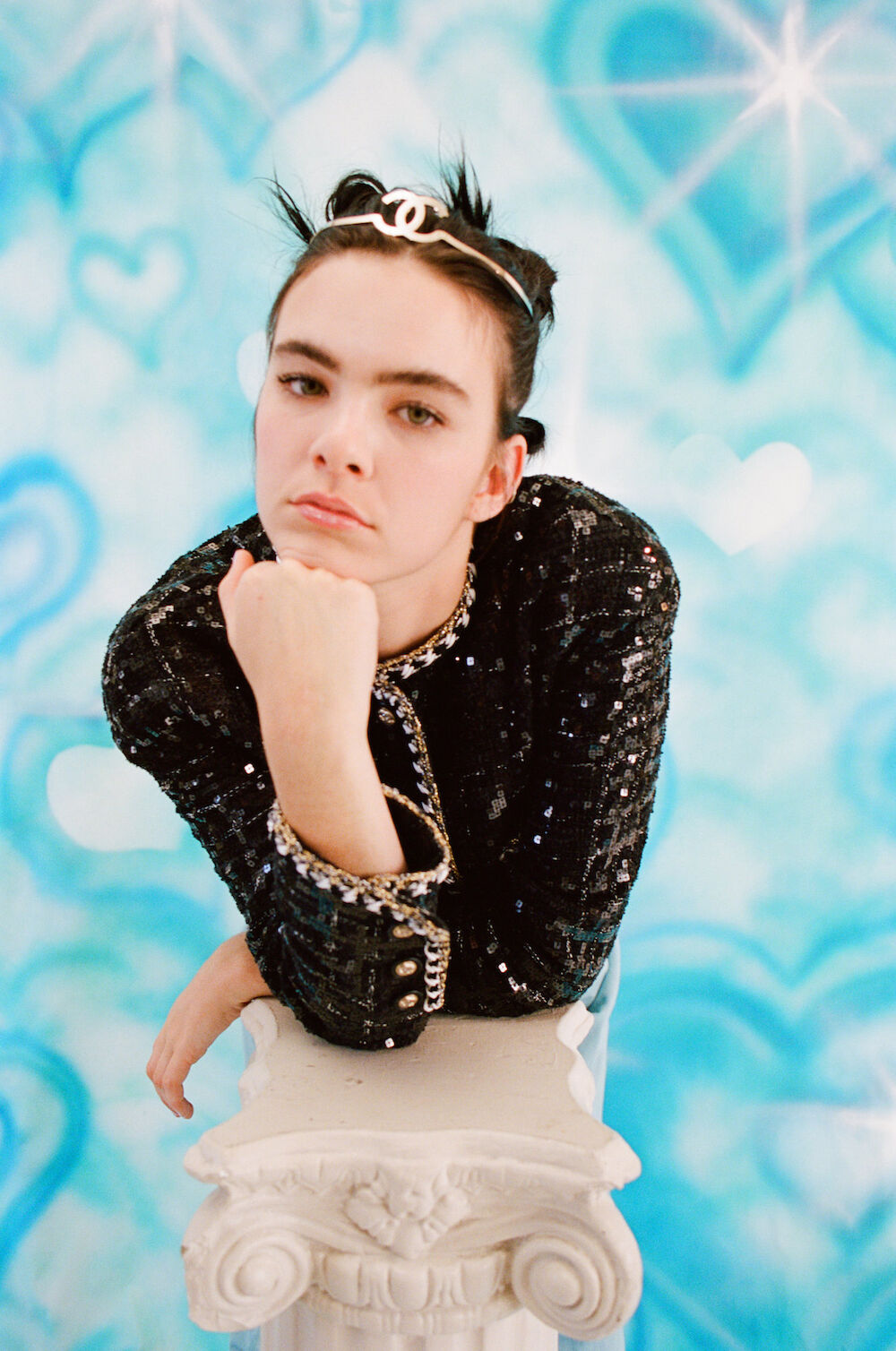 You released your debut album, Hey u x, last November. What was it like starting the album before the pandemic was even a thing, then launching it during Covid?
When it came to thinking about making an album I wanted to make it all pretty new. I wanted it to be quite eclectic and different to the music I had previously made. I thought that making it in such a weird time could create some really interesting stuff. It's weird when you're sitting on a song for a year or two years because you kind of feel like, That's not me anymore. Like, this was me when I was 17. This is not me now I'm 21. So most of it was new stuff I made during the weird, quiet time of Covid.
The album features guests including Grimes, Lily Allen, Flo Milli and Gus Dapperton. Were those collaborations done remotely?
They were all remote except for Muroki, who's an artist from New Zealand. We got to work in the studio together. He sang a verse I had written because I thought he would sound incredible on the song and that was the one out of all the features I got to work on in real life.I love the album artwork by Terry Hoff.
How did you come across his work?
I asked a friend of mine who lives in Sydney a couple of years ago if she knew of any cool artists. I wasn't even planning on making an album then, but I'm always trying to find artists even for single covers and what not. She's an artist, so I knew she would know of some interesting, abstract people. She sent me a bunch of profiles and one of them was Terry Hoff. I did a full-on stalk and saved a bunch of his artworks and pieces. When it came to making the album I went onto my saved Instagram photos. I always save a bunch of pieces by different artists and that one just stood out. We reached out to him and asked if we could collaborate or even use the already-made piece. He was super willing to let us, so that was very cool. I wanted it to be something different. Just kind of crazy, abstract. That was the vibe of the album I was going for.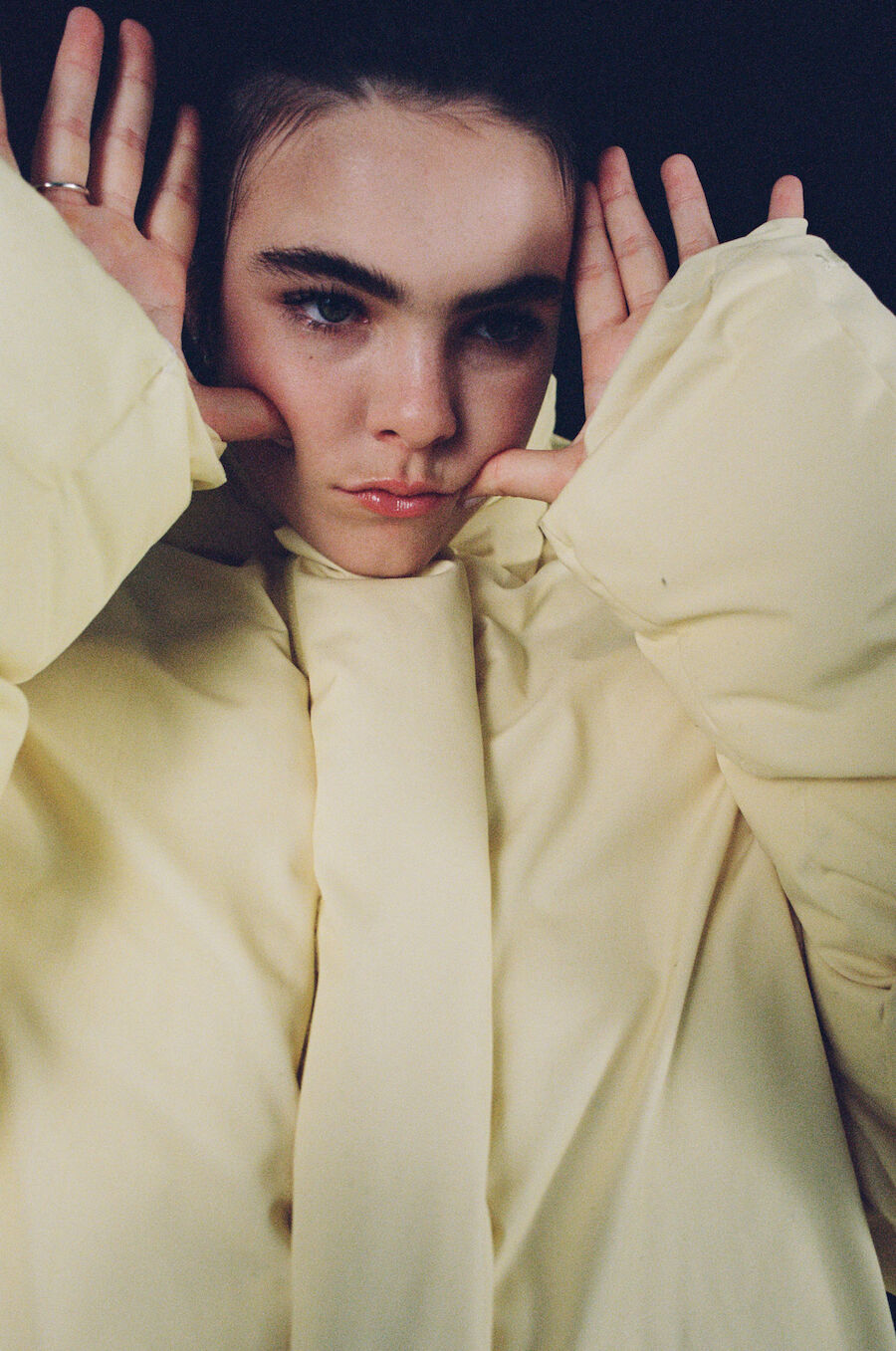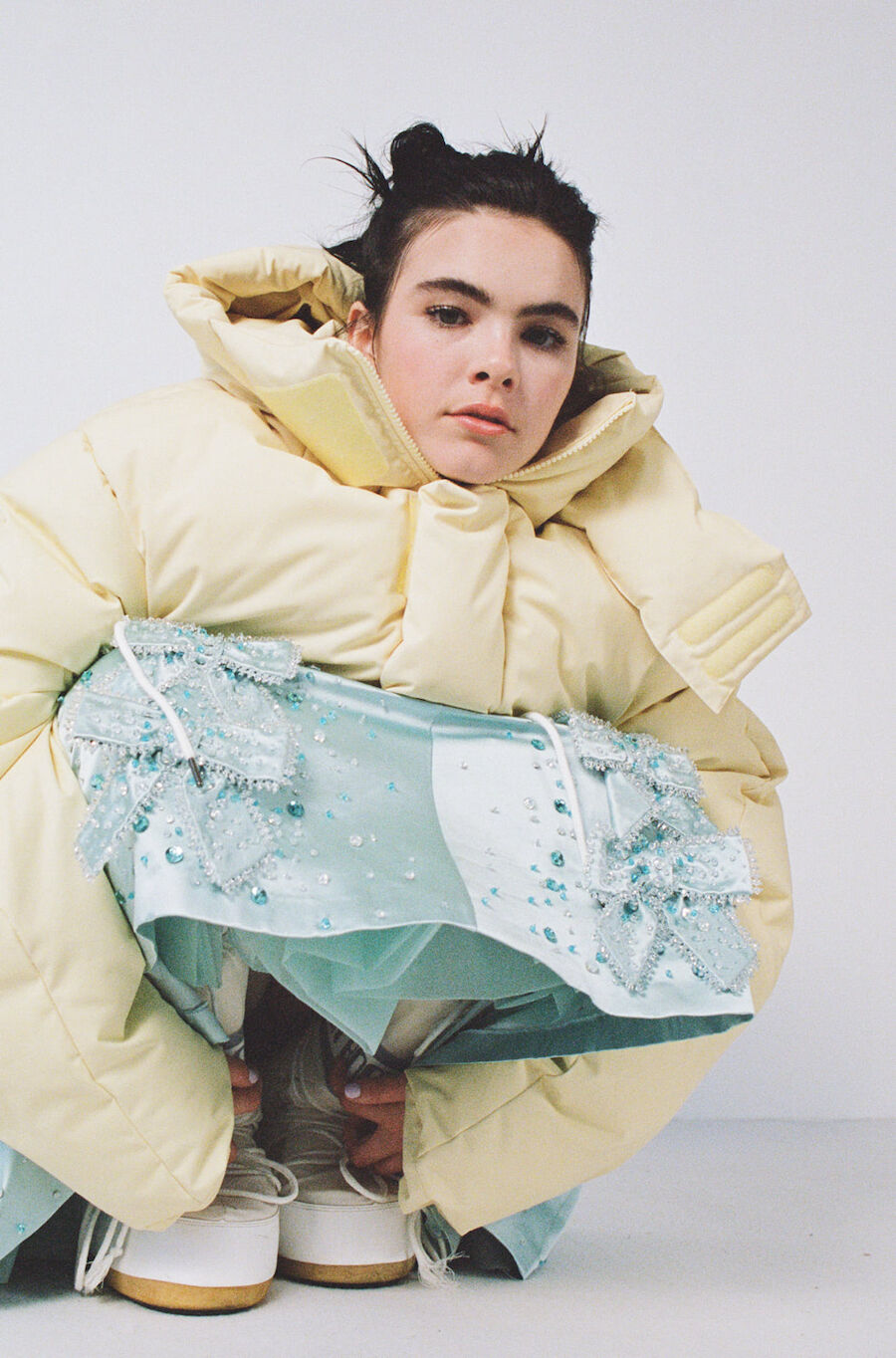 How would you describe your personal style?
I would probably use the word 'eclectic' again. I like the idea that I don't have a set vibe. Something will stand out to me and I'll just be like, OK, I love this. I think that comes from all sorts of colours and textures and patterns. There's not a particular designer I'm obsessed with or anything. I can literally be inspired going to SaveMart, which is a massive op shop mostly filled with rubbish. But then one thing will stand out... I use Instagram and Pinterest to make moodboards for music, videos, everything—that way I just pass on exactly what I'm wanting to a director or a stylist. So those are my two mains.
Flashback to pre-Covid: are there any places you've travelled to and really loved?
I've been to Greece. I loved it there—that was a dream. When we went to Europe, Berlin and places like that, that was insane. Going on tour is just the best because I'm with my closest mates and we're all experiencing it at the same time. None of us had been to all these places. Even going to the States—I know it's probably not the best place to go to right now—but places like New York, it's all pretty sick. It kind of feels surreal now.
Speaking of surreal, have there been any particularly surreal moments in your career so far?
Last year was a big one for me. I was pinching myself and kind of confused because it was all happening for me for a while. When artists reach out to you who you've looked up to for ages, that's weird. Last year was a big blend of weird, crazy shit.
What about the present? What are you working on now?
I am making music at the moment, working on another project. It's this constant flow of music. Something I am definitely trying to focus on is feeding listeners. I like the idea that they won't ever be at a point where they don't hear from me for a while. I have a few videos coming out soon, so I'm very excited about that. I'm talking about collabs again. It just feels nice to be in the process of making again. I want to get out and play.