An Interview with Dan Thawley
The Sydney-born editor-in-chief of A Magazine Curated By—a publication that explores the creative universes of a chosen designer each issue—muses on the current state of fashion and publishing, kismet in his career and Australia's coming of age in the global culture.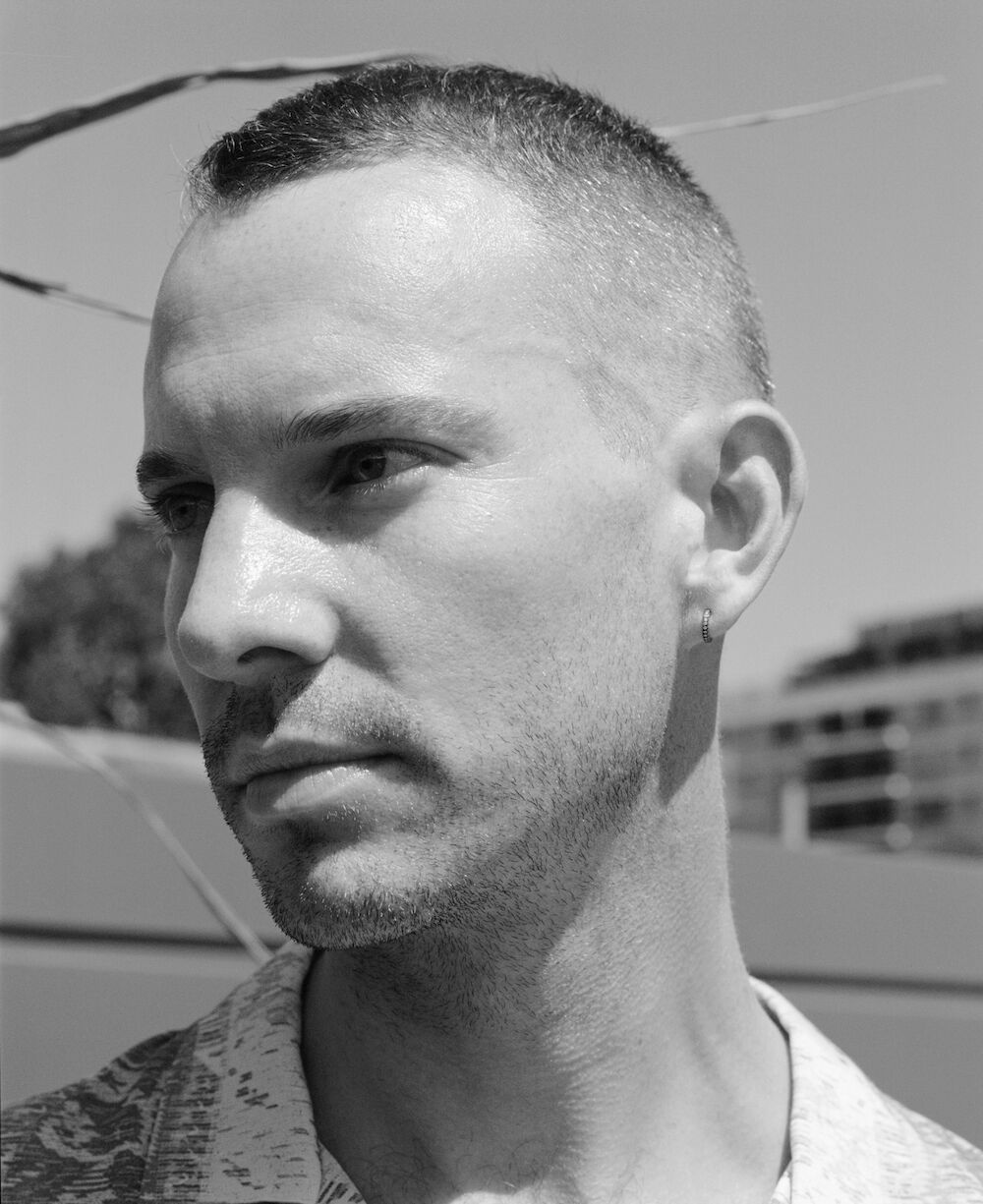 I want to start with a bit about your journey, from the Northern Beaches of Sydney to Paris.
It is a long story and, as you said, it starts in the Northern Beaches. I went to school in Brookvale at St Augustine's College and was a baby when I left high school. I had not come into my own socially or really understood what my interests were by the time I left high school at 16. I only discovered my passions later on. I was a musical kid, into public speaking and debating at school, which are skills I carry with me now. Fashion and the arts were pretty far from reality when I was growing up and I accessed them through coming into my own and learning about things through magazines—not even being able to have access to many of them—and the age-old tale of looking through the pages of Vogue does apply here.
I suppose there were also things in my younger years that made me interested in craftsmanship and luxury. As an 11–13-year-old I was obsessed with going to the car shows in Sydney and poring over the catalogues of luxury cars: Maseratis, Bentleys... exceptionally beautiful objects. I remember being obsessed with the walnut interiors, the leather seats ... a very male way of coming at luxury. Funny to look back on.
Was your father a car nut?
Not at all. My father was a footy player and bricklayer. I grew up in a beachy family. Things in the world of luxury and fine craftsmanship were far away, but I guess my maternal grandparents always had good taste and so my mum learnt certain things from their English heritage—objects in the home that I have strong and fond memories of. All those things, I guess, came together later when I decided fashion would be the beginning of my sort-of escape.
An escape from the Northern Beaches in particular?
An escape from a place where I didn't always feel like I fit in. It was an awakening to the wider world and to what culture could bring into my life. My curiosity was awakened and it all came from that and my music interest; I was in a band at that time, I was singing, going to gigs, discovering the indie-electro scene at the time in Sydney, which was super vibrant, and, of course, dressing up came with that. I was playing onstage at World Bar [in Kings Cross] and different clubs, and the idea of dressing up was important to me, more so than it was to some of my other band members.
Did you style the band and did that draw you to fashion more specifically?
No, I think that was definitely my own journey, and as all of that was happening I was personally learning more about menswear and getting into that world a lot more. I worked at Ralph Lauren for some time and when I was there I learnt of the existence of Assin, an incredible boutique I was lucky to spend a few years working at on Oxford Street [in Paddington] with my wonderful Portuguese boss, Fernanda [Kasjan]. I learnt so much about Belgian and French and Japanese fashion. I was hooked—fascinated by the way clothes could tell a story.
I was so interested in the way clothes were made and I was taught the importance of fine clothing, craftsmanship, tailoring and putting all these things together. Not only by the team [at Assin] but also by the customers who came in. I met such a vibrant scene of cosmopolitan Sydneysiders who were equally excited and impassioned by what they found at Assin, and it led to so many interesting conversations. At that time I was also doing some modelling and styling assisting, and all those things conglomerated in the idea that I would leave the country and go to Europe.
So, from Assin to A Magazine Curated By?
I left Sydney on Jan 9, 2009, with a suitcase and a ticket to London. I was 20. I had done a few years of university at Sydney studying economics, politics and French and abandoned that to follow other dreams. I left at the time Europe was undergoing the global financial crisis. It was not an easy time to start modelling in Europe, but what was great was that through Mic Eaton (who owned the label Material Boy) I was whisked off to Antwerp with the prospect of working with his then girlfriend and now wife, Anna, on the opening of an incredible concept store. In my first meeting there were other people consulting on the concept store and one of them was Jean L'Olivier, who was the managing editor of A Magazine Curated By and he was looking for help on the website of the magazine. So I went to live in Antwerp with two jobs: one for this conglomerate-insane fashion and art space; and, at night, working on articles for A Magazine. In some ways, it is a job I am still doing 12 years later.
It sounds as if you were supported by some important mentors that, early on, gave you incredible opportunities. Would you say those people's help from the beginning was crucial?
So important. People like Fernanda and [buyer, creative director and Sneakerboy founder] Chris Kyvetos recognised my thirst and my excitement for things. I have been criticised for my optimism and some people have incorrectly thought about that as not having a critical eye, but having a very open mindset as to what I find beautiful and what I'm interested in means I do like a lot of opposing aesthetics and appreciate things that correspond to some people's tastes more than others. I think it is so important that there are people who are specific in what they believe, what they like and what they enjoy in many different fields.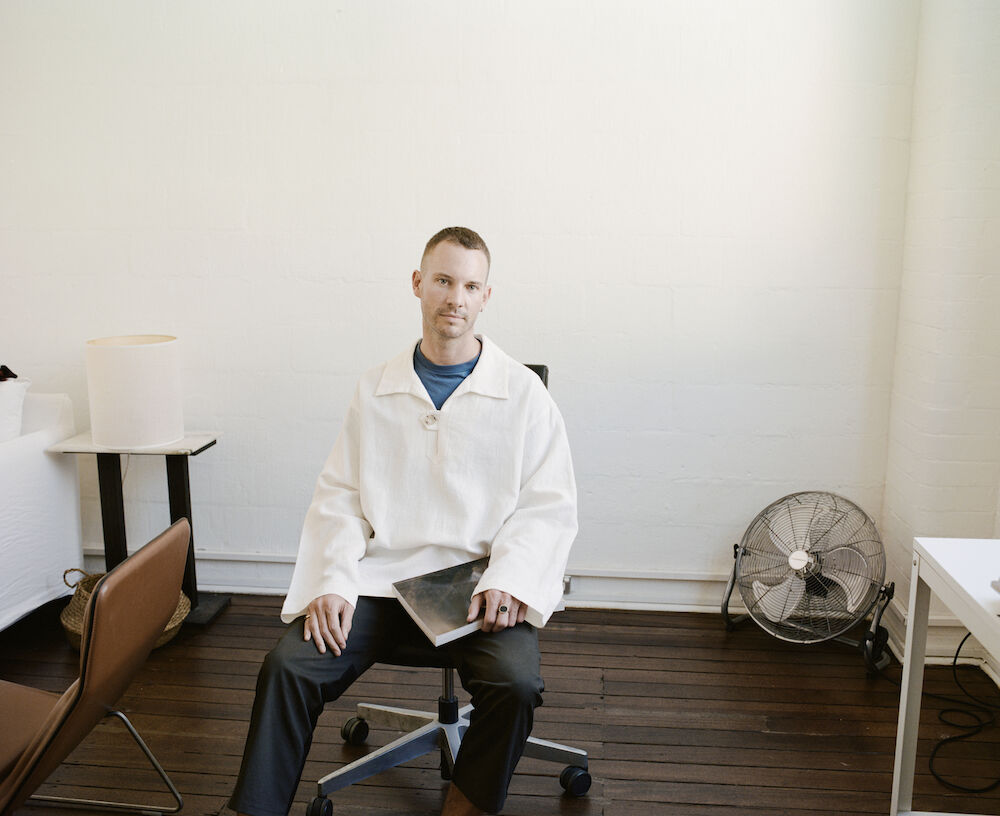 That sense of optimism was refreshing during your short time back here. You have a wonderful way of supporting and shedding light on talent in Australia...
I believe that, as far away as Australia is from many things, it has a self-sustaining energy that is really special. It deserves its own market and its place in the Pacific in an important way. I do think it is getting recognition more and more, and that people have learnt a lot in the past 20 years as to what it means to be an Australian creative: taking things from the environment and the positive parts of being where we are. And that is great to see.
There was a long period when it was too easy to copy and everything did look very homogenous; the Paris and New York runways were a distant dream. Now, with the revolution in digital consumption and e-commerce, it is not acceptable anymore. There is a sort of reverse situation, where the lifestyle and all the things that are important to Australians are very covetable overseas and very compatible with the idea of resortwear and our aspirational lifestyle, which has become so much more important to people all around the world.
Is there anything you have seen here that you have found particularly inspiring? I know you have been reading Olive Cotton's book.
In the short period I was home—since December—I was able to look into the archives of the Powerhouse Museum and into Australian photography a lot more. The idea of the photographic output of Australians is not very well known overseas. Even Bill Henson is a very niche name off these shores and there are other great names who have worked in different generations, from documentary work to working in artistic ways, such as Max Dupain and Olive Cotton, of course. I have been looking to understand my own background more and the things that maybe we do not celebrate enough in our backyard. In the Powerhouse, for example, there is an amazing history of the appreciation of the banal and the sort of commonplace objects that make Australian design history; while in other parts of the world those things were rarely collected.
It reminds me of the practice of MoMA and that landmark design show in the '30s [Useful Household Objects under $5.00] where they were suddenly showing nuts and bolts of toilets and things—celebrating the everyday. I think here there is a comprehensive idea of the last 200 years in Australia. The more I learn about the way people have responded to our environment in the past, the more I will be able to understand what it still has left to offer.
Sadly, we tend to constantly look to major cities such as London, Paris and New York rather than Australia itself for inspiration, which can result in a sort of plagiarism rather than a sense of originality. What would your advice be for young creatives wanting to find their own unique voice?
There is so much to be said for looking outside [Australia] and for looking at classical ways of making imagery and of designing and creating, because, of course, the reason people do look to the big capitals is that there are millennia worth of culture that has been written down, that has been recorded, that has been kept. In Australia these things have always been more ephemeral—recorded history is much shorter here; a lot of our modern references and beliefs came from other places. That sets a precedent for something of an inferiority complex.
But there is a backlash to that. There is also a wonderful opportunity for people here to look around them and celebrate the history we do have, a rediscovery of Indigenous storytelling as well as the geography and the landscape that brings so much to Australian culture. That is obviously a sweeping statement, but there are endemic species here, there are possibilities of space and volume that are impossible in other parts of the world. The light is so incredible, there are all these wonderful landscapes that are not just your clichéd idea of the Australian beach scene. Together with the things we are learning about the plants and animals that can be used in cooking, dyeing, in production of different materials, all of those things tell stories. Looking at success and originality in this globalised world, it often comes from being 'local', looking at local references and using what is around us. It is the same with photography, fashion, design, for artistic practice and all sorts of plastic arts.
Everything is in the remix now, everything is in the crossover, the cross-pollination of all those things and I am most excited to see people who are doing that, wherever in the world they may be. It's an interesting time for the reappropriation of traditional techniques into contemporary ways of using them; it is an amazing time to go back to film, to go back to printing, to go back to all these techniques we have lost. There are so many ways of looking at the world and expressing ourselves that many of us have forgotten.
The enormous return of the arts and crafts movement in many parts of the world is proof of that. I mean, when have we ever been more excited about ceramics? It just shows there is that want for tactility and imperfection: the return of the wabi-sabi movement, even before that was shabby chic. Our interest in the history of objects and where to take that is so important.
"Everything is in the remix now, everything is in the crossover, the cross-pollination."
Moving on to the topic of print and publishing, given the reimagining of traditional print media in Australia and closures of more mainstream titles, what do you see in the future of traditional print and non-traditional media in Australia?
What is happening in Australia is similarly happening in many countries. There is an enormous divide between people's perspectives on commercial titles and their expectations of independent titles. For many years, niche titles have been enormous sources of inspiration for many creative directors and brands, and aspirational for their customers and clients, and the proximity to those titles has meant a lot to those people. That is still the case, in my opinion. The problem with commercial titles has been the pace of digital media rendering most of them null and void because they cannot keep up with the news cycle and with the expectations of brands to justify the advertising dollar. The difference with independent titles is they do have that desirability and autonomy to still set standards and still work with people who strive for excellence in everything they do.
I think the answer to your question is not only about what is on the pages. We are more and more critical of what we put on the printed page because of the readily available content online, but what those documents become is relevant later on. The problem is that those short-term-cycle magazines do not stay relevant for very long—they feature things that go out of fashion or, in art, exhibitions that are only on for certain amounts of time. All of these things that live so well on the internet are why we have to keep telling stories that are intriguing and timeless and engaging on paper. There is a lot of nostalgia in publishing, which can be great when it is done in the right way, but there is a lot of room for newness in the way we put people together and the way we photograph anything. There is a lot to be said for the way the world is changing and the way we can evoke beauty in less commonplace ways.
Kim Jones once gave me the example that on Google you search for something and you can't see what's on the next page. The art of a beautifully put-together print title is the contrast and the juxtaposition, and the sort of 'click' is the fact that you can turn the page, or you can have two opposing things and you train the eye to move from one to the next. The fluidity of good editing is so important.
In Australia, as in other parts of the world, the more we can make these documents special in their fabrication and content, the greater their longevity. I think business models will continue to change, but those things are what the end customer is still looking for: they want a magazine to be as beautiful as a coffee table book, but they probably want it to be more interesting.
I would buy a magazine to learn about something I did not know about and maybe one subject to pull my interest, and then find [new] things, people and stories. If that also involves a beautiful printing process, beautiful paper and the most sustainable elements we can use—though, evidently, printing paper is not a very ecologically justifiable way of simply communicating anymore—then people will keep buying indie print. And when I say that I don't just mean hardcover 'catalogues' or people just filling expensive pages with rubbish. That is not the answer, either.
A Magazine is such a symbol of that whole concept of print as a keepsake or a treasured object. As the editor of the magazine, how do you decide on each curator and is there is a common thread that defines the magazine?
The way we choose curators is we open a handful of long-term conversations with people we find interesting. It's really about the mutual interest in working together—no one's ever going to make an amazing magazine if they're not really wanting to do it. When people are much more focused on making books or they don't feel comfortable in the medium or they're not a lover of print, then maybe they're just not right for it. There are others who are just so excruciatingly busy that it will never be an option, and then there are people perfect for it, who understand it, who strive to 'join the club' of the incredible names we have had over the 20-year history of the magazine who jumped at the opportunity.
For me, the common thread among those people is not aesthetic—it can be—but that they are designers who have a world and a community that is outside the profession of making clothes. There are amazing designers out there who will not be right for A Magazine because they are just so dedicated to dressmaking and the practical side of their job that their work and their world is not as '360°' as what we try to express. We are looking for designers who have built their own communities or are part of something else that is bigger, that is artistic, that is political, that is philosophical, that kind of involves an aesthetic but also a mindset.
I am talking about the way Alessandro Michele, for example, has ushered in a revolution at Gucci with his meandering imagination going through this mix of Italian and American history and French elements; the phantasmagoria that he is obsessed with is a perfect example of a designer who has taken clothes far beyond their place on the runway or the coathanger. Haider Ackermann did his issue about 15 years ago and he did not put any of his clothes in the magazine. That is also a testament to someone who can express themselves, their ideas and their vision so clearly without having to use their own clothes.
The magazine is such an immersive product and document, yet the digital iteration of A Magazine manages to translate this sense of discovery and depth despite being such a different medium.
For us, the website is a much freer platform. It is a mix of celebrating the work of past curators and the designers who've been in our world for many years. It's really a space where we can keep talking about their collaborators, collections and all sorts of projects that keep happening. But it is also a place where we can incite things with younger creatives. We can give space to new photographers and to young writers.
I am sort of coaching a couple of new names on our digital masthead and being an editor for them is really fulfilling. I have been lucky to be edited by really great people in the past. Editors at places like American Vogue and Architectural Digest make you really question what you are writing about and who your audience is. I think now there is so much regurgitation of the same information on magazine websites and it is just a 'box-ticker' for advertisers, and each time we approach a branded story or a completely non-fashion story it is with the same will to go deeper, to interview people and get different points of view. We are not there as a political statement or a place of negative criticism but as a lens through which we only want to talk about things that fit into the 'A Magazine world'—that are analytical and free-spirited, that are avant-garde and daring, that are beautiful and liberated.
We want to show people's full integrity and what they believe in artistically. Every story we do, even if it is about a fashion show, we are trying to go through from another angle; there is not any reason to read another descriptive review when it is done so well by two or three other outlets that are made for that. I have done enough fashion reviewing to know that it just does not need to live in a place like A Magazine. If people go to our website they can read a mix of excerpts from the print magazine, they can find the kind of fun articles that maybe involve some DIY process where you can make an object or where you can interact with the magazine in a fun way. We like to show projects that are linked to dance, to architecture, to film and other things people are doing.
Right now, with the pandemic, we also want to look at the way brands are communicating and to challenge the expected response to that; to go, OK, if Loewe are sending everybody the same object to represent the fashion show, how can we explore that in a different way, in a way that is a bit more elevated, anchored a bit more in our aesthetic and more than an Instagram story? We cooked the Fendi pasta they sent us in September and did a beautiful Irving Penn-inspired photo story about the recipe. I'd prefer to see a Fendi logo in a bowl of pasta than I would on a celebrity.
When there is an artist who is involved in fashion, we really want to go deeply into that and I don't think that approach is completely trademarked to us; everybody is looking for the new way of telling fashion stories. But at least we do it in a way that is very linked to where we are in Paris, that is English-speaking with Belgian heritage. We will always be linked to that. What is changing is big brands are also doing a good job of going into those artistic places. It makes our job even harder. Would the Maison Martin Margiela issue be as cult if it were made today? Probably not, because there's Instagram, because we have access to things that when A Magazine started, brands were not telling their stories [with].
This is what makes our print job so much harder, as today brands are doing such a good job of churning out behind-the-scenes content, making these communities and constructing these narratives which were much more authentic in the past. There are still people who have real ones and that is what shines through and what rises to the top, and we must keep looking for that balance; when we do a magazine that is really pretty and luxurious, the next one is going to be a little grittier, more real, younger and more risqué, perhaps.
This is why we worked with Eckhaus Latta after Alessandro Michele, for example. There is something in changing between menswear and womenswear, and designers from different countries. Telling all their stories one after the other means we are not defined by one of their aesthetics; we want to be a place where all those different, quirky points of view can be expressed, and that our graphic design and our storytelling sort of shifts with them.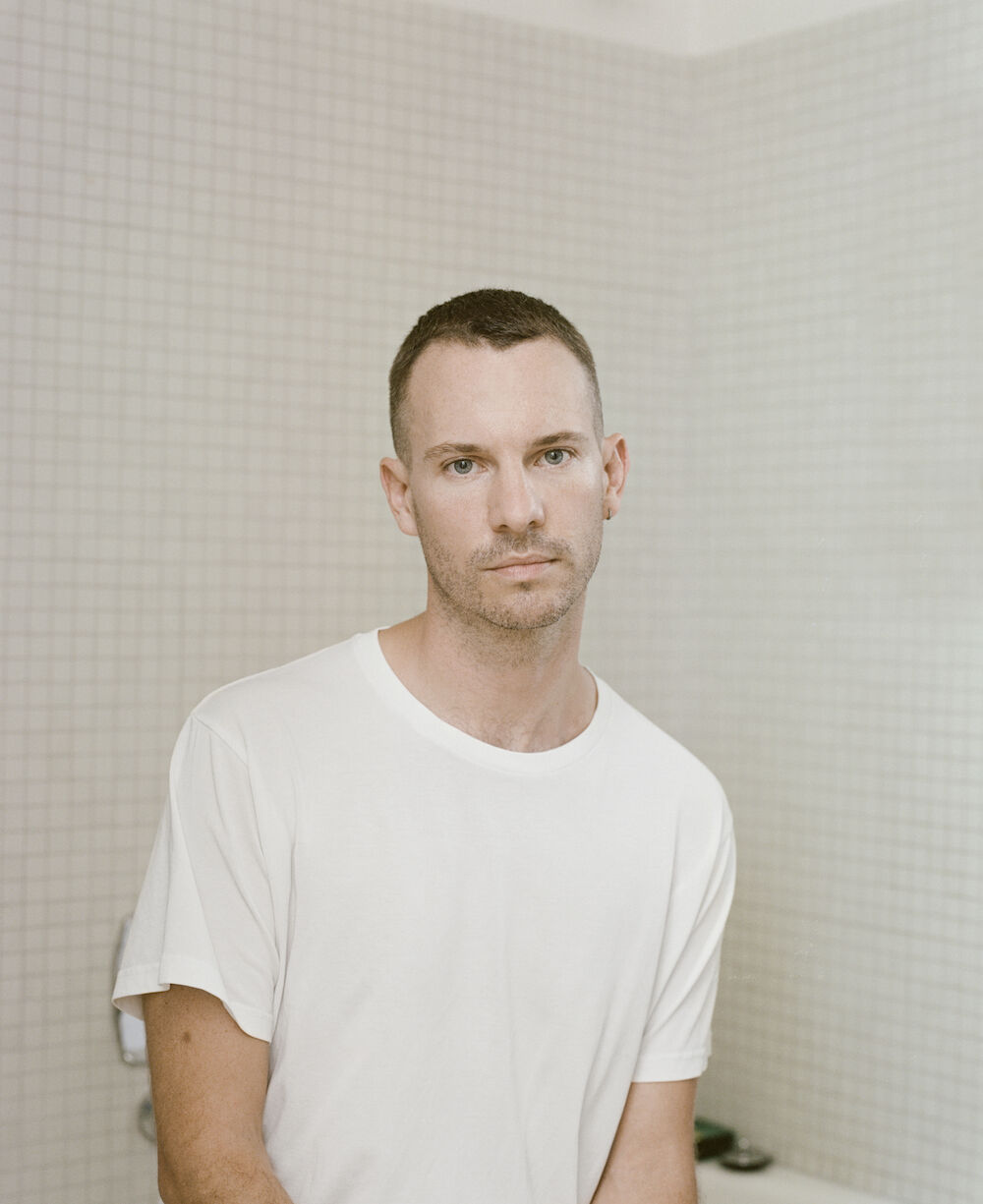 Do you think heritage titles matter anymore? And, if so, what do you see their role as?
I do think they matter because they still hold a place in a lot of people's idea of what a strong voice is in publishing, with information coming from some of those titles having that stamp of approval that they give. This still means something to a lot of people.
Some of them have been dragged through the mud in the past couple of years and a lot of people are doing a lot of saving face, trying to navigate all sorts of political and racial issues, and simply issues of privilege that are problematic in themselves. Others are doing a really good job of it. A Magazine has always stood outside of that. But in terms of heritage titles there is space for them to grow and become relevant again, but it will take some drastic measures.
Part of the reality and, indeed, the lifeblood of independent and traditional media alike is the proliferation of sponsored content, to the point where it could be argued brands dictate content more than ever and have become the content creators. How do you reconcile this?
I have watched the same transition and it is particularly transactional here in Australia, where a few key players have that kind of money to direct marketing budgets into print publications. They are holding the cards and that can be a very graceful and interesting way of making content still, when those people trust the editors and creative directors they are working with to create novel projects that do shed new light on what they are creating as a brand. They are all content machines themselves [in-house] on many levels, activating multiple campaigns, digital content every month, all sorts of activations that can be event-based and digital and print and all those things at once: they have become very good at all that themselves.
There is a back-and-forth that works for a lot of people. External editors are being hired to consult, a relationship which also existed a long time ago but now has become a short-term reality. I wonder if there will be a move away from that when there is a need for either brands to control their image even more or if they will shake things off and allow things to go back to a more autonomous creativity from outside.
What is the duty to the reader?
The duty to the reader is transparency in all things. There is all sorts of rhetoric around it in terms of 'activated by', 'sponsored by'... If that kind of stuff is made clear, then it is OK, and I do know other magazines that do not make it clear. I know people that do not put any sort of on-page recognition and I wonder how now if influencers are being taken to task for everything they do in that space, then why aren't magazines? It is actually the same thing and magazine editors criticise influencers for being walking billboards, but the pages of their magazines are no different. There is a lot of hypocrisy there and it is interesting to see also in our recent climate that influencers and independent content creators have been so much nimbler than magazines in terms of doing their stuff at home, doing things low-key.
I am not pretending that the output of your TikTok star or your Instagram sponcon is as sleek or high level as what most magazines produce. But, at the same time, who wants to see another magazine editor posting an Instagram Story of some product that has arrived on their desk, when influencers are more engaging and informative and fun?
It really does remain to be seen. Especially in that sort of space, in terms of filling print pages with paid content. It is tricky for the profession when there is no pure editorial—when pretty much all editorial involves some level of payment. It is tricky territory and I don't think there's an easy answer, and it is probably going to get worse before it gets better.
On the subject of influencers, what is your relationship with social media and how important do you think it is in what you do?
That's an interesting question at a time when everybody is questioning social media more than ever. I am really excited and interested about Bottega Veneta deleting all their social networks with the idea of centralising all of their communications through their website, which is the way things used to be. Obviously you must have an enormous—and very aware—community and brand presence to have the confidence to do such a thing and who knows how long it will last. But it is a very interesting exercise in a day and age when everybody feels the need to put all of their output on today's networks, creating mixed messages which can be very chaotic.
The production of content in the last year on social media has become so divided between political output, learning and education, and the aesthetic elements and commercial elements that also continue to serve this sort of personal diarising that is very important to people. Distributing different things that we consume on the same platforms at the same time is very confusing and overwhelming. It is not very healthy. We now always go to these one or two places to find everything and it purports to make our own edit by following who we follow. But that is just not enough anymore.
The algorithm is an echo chamber, amplifying similar people and voices to ourselves. It is problematic for magazines, as it is an interesting space that has been very well manipulated by brilliant users all over the world, who have wonderful aesthetic eyes and who could be magazines in their own right.
Quite often, the way Instagram privileges human projection and the selfie does a disservice to magazines who often privilege output that involves things that are not necessarily related to a single person; they can be related to the past and are less personal, which does not always serve them very well in terms of engagement. In terms of just getting that message out there, I've found with what we do with A Magazine and how I run my own social media is the most obvious things work the best most of the time, and it's a shame because it is definitely to the detriment of intellectual content: things that are too text-based, things that are not brightly coloured, things that are not involving human bodies are actually predetermined not to do as well in terms of likes and engagement. It's terrible that that has become a way of measuring the success of the magazine.
How does social media affect your mental health? Is it a love/hate relationship? Do you enjoy it and can you be quite removed from it? How does it affect you personally?
It is just devastatingly addictive. It is very unhealthy, but at the same time it is a part of my job. I have learnt to navigate it in ways that allow me to extend my curiosity and my network instantly; it is something I have learnt to use for my own output and input. It is certainly an interesting thing to use as a frame and as a space for people to see my work in other places, to see my travels, to get to know me, but also for me too it is just as much of a tool to promote things I believe in.
I am not particularly political on social media because I believe we can affect change in our daily lives through our points of view and our conversations and actions. There is a lot of virtue-signalling and tokenistic behaviour online now. I think a lot of people use it to justify themselves.
Do you feel pressure to be political?
I have felt pressured by myself and some other people, too. In 2020 I was attending protests and things, and Instagram was a space I used to promote marches and events I thought were important to attend. Unfortunately, I also find the aestheticising of protest and the aestheticising of political information is problematic in itself: I do not want to see pastel-coloured signboards on how to live my life properly.
Finally, how do you define yourself as a creative? You wear many different hats: editor, creative director, curator... Do you feel the need to define yourself as a creative?
I have been lucky to strike a good balance of doing work that is both creative and commercial. That is, in many industries, the hardest thing to straddle. Coming from a place of journalism and editing A Magazine, I have been able to branch out little by little into doing other things, and curation off the page is just as exciting to me as it is on the page.
In 2017, when Gucci asked me to curate three photography and fashion exhibitions for them in Hong Kong, Taipei and Beijing related to the A Magazine we made with Alessandro Michele, it was a big moment for me in terms of understanding how I could translate the kind of projects we put together on paper into a 3D space and how we can engage people with film, music and objects. I loved that and since then have had the chance to be involved in other branded projects, whether it be books I have written or large-scale events we were able to put on with the magazine for people like Kim Jones at Dior and Pierpaolo Piccioli at Valentino. For me to continue that immersive and creative universe with these designers is so much fun.
What I do is about investigative storytelling. It is about trying to bring people together who have never worked together, sometimes breaking the cliques that are present in many creative communities, shaking that up and bringing non-fashion people towards fashion. There is a lot of mutual curiosity between the fashion, art and design worlds and some of the designers we have done magazines with have made me more aware of that. People such as Iris van Herpen, who brings in science and technology and all these other elements into her creations.
It is so interesting to see these stories set in motion and to see them out to the end. We've been doing that with branded content: things like the Floragatan 13 Curated by Acne Studios project we did, where it's us proposing a full editorial project to a brand, which is a lot of fun, too, because it's almost like the opposite job of making A Magazine because it's us curating them instead of them curating us. I love doing that and the more I can head into that realm of making images, moving image and spatial design in the future, I think I will be a happy clam.