Why one Brutalist building in Sydney is raising questions about what constitutes taste and progress.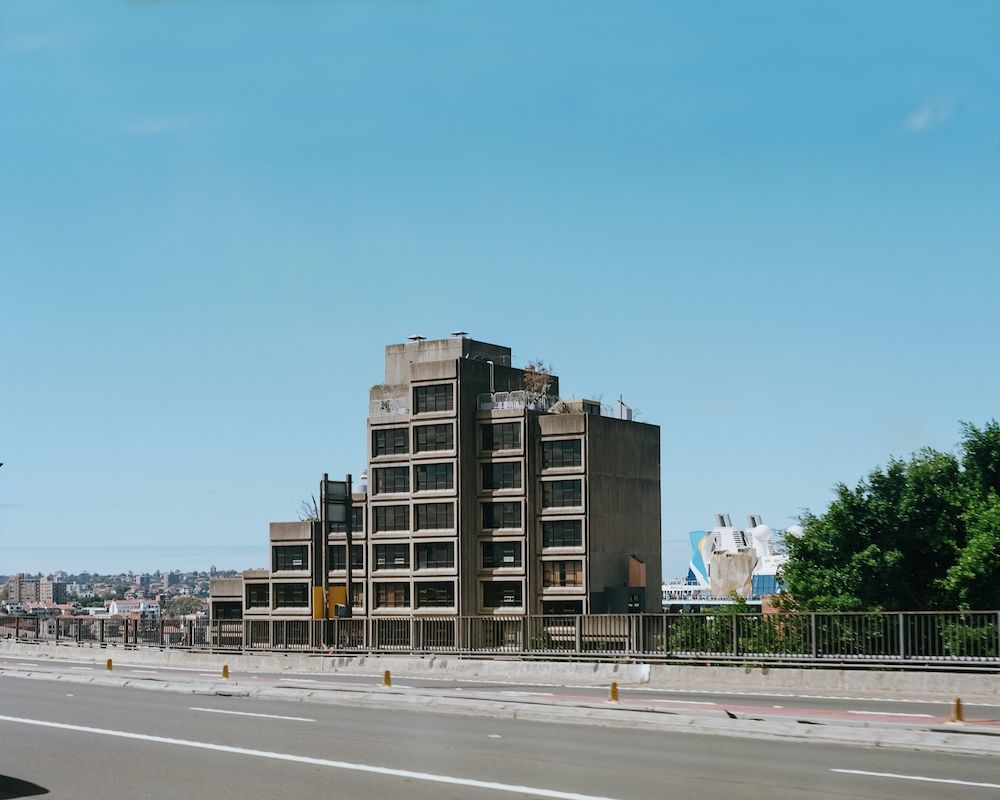 SINCE Sydney's contentious Sirius building was first slated for demolition and redevelopment in 2015, a community of conservationists, architecture aficionados and social housing campaigners have united to protect this unique landmark nestled next to the Harbour Bridge. However, despite massive public backlash and a controversial court case, the New South Wales State government has ignored the unanimous advice of both the State Heritage Council and the Australian Institute of Architects, listing the site for sale in December last year for around $110 million.
Designed by government architect Tao Gofers in 1978-79, the 79-apartment complex is one of the most prominent examples of Brutalist (derived from the French term béton brut, meaning 'exposed concrete') architecture in Australia. Today, Sirius sits like a time capsule on Sydney Harbour, virtually unchanged since 1980 when it opened to rehouse public tenants who were displaced after a controversial redevelopment of the historic Sydney suburb, The Rocks, in the 60s and 70s. Sirius accommodated many original residents who fought for their right to remain in the area during the famous 'green bans' where environmental activism was initiated by the builders and labourers who refused to work on projects deemed environmentally or socially undesirable. This movement was the first of its type in the world and played a crucial role in preserving much of Sydney's working-class residential areas, heritage buildings and green spaces (including The Rocks which was due to become office towers and the Royal Botanic Gardens which was slated to become a car park for the Opera House). Sirius has been used for social housing for more than 30 years since. Today history is repeating itself with the construction union granting a modern green ban over Sirius, meaning no un-unionised workforce will labour on the site.
While Brutalism may be a divisive art form, Sirius embodies a unique chapter in the history of our city that should be valued for years to come. With only 200 plus years of architecture, Sydney is a relatively young metropolis and when buildings are removed, an irreplaceable gap is left in the city's fabric. The way of progress is not always to knock old things down to build newer versions.
Despite the denial of heritage status and the government's decision to sell, there's still hope for the future of this divisive building. The Save Our Sirius (SOS) Foundation, a community group at the forefront of the conservation campaign, has revealed intentions to buy the building to rescue it from short-sighted developers. With an estimated price tag of $100 million, SOS is hoping to attract funding from community groups and corporations with social capital to invest. If successful, SOS plans to rejuvenate the building and retain affordable housing as a priority, but if unsuccessful, the building is at the mercy of the highest bidder. The NSW State government is expected to accept a bid in the second half of 2018.
Here's to hoping the eventual buyer will embrace the distinctive beauty of the original design and refuse to let this building be erased from our cultural and architectural history. In recent years, an initiative to protect and preserve the global heritage of Brutalist architecture has gained momentum with dozens of these concrete monuments to modernity now receiving heritage status. In London, for example, apartments in the Barbican are now highly sought after. There's no reason why the same concept cannot be applied in Australia. The demolition of Sirius would rob our country of an iconic piece of Brutalist architecture. As long as the fate of this landmark is uncertain, it's vital to have a Sirius conversation.