An Australian industrial designer and French artisan team up to create spectacular furniture pieces centered around the long-lost art of straw marquetry.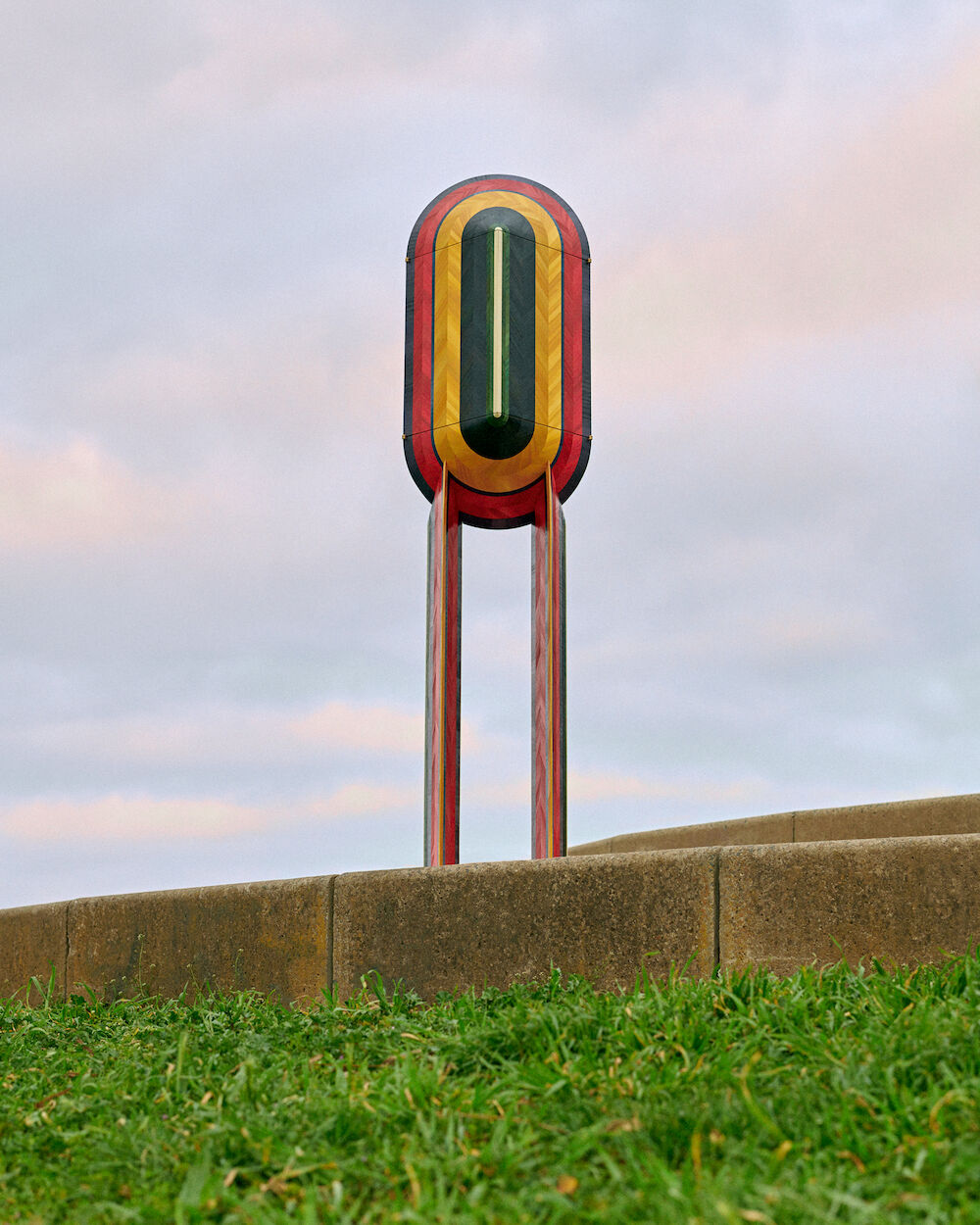 Louis XV's legacy may not be as France's most competent monarch, but he set a new bar for decadence, from his notoriously licentious behaviour to his penchant for opulent interiors. It was under his reign that the decorative art of marqueterie de paille, or straw marquetry, became a trend. Used to adorn furniture and other objects, ribbons of straw are painstakingly laid into intricate patterns by hand, transforming plain surfaces into lustrous works of art. This extraordinary craft has all but died out, but from its inner-city Sydney studio, A&A is reimagining the laborious practice with dazzling results.
In 2015, Arthur Seigneur, a graduate of Paris's prestigious furniture- making school La Bonne Graine, had freshly arrived in Australia after following a love interest halfway across the globe (très romantique). Industrial designer Adam Goodrum, who counts Cappellini and Alessi as clients, happened to work a street away. Their paths crossed serendipitously and in 2018, after years of work, they released their first cabinet as A&A. Debuting to critical acclaim at Milan Furniture Fair, it was quickly acquired by the National Gallery of Victoria.
They've since created a small number of furniture pieces, each countless hours in the making. Goodrum conceptualises the design before Seigneur inlays it with individual lengths of straw. No surface is left untouched. "Our consumerist society means objects need to be made faster and faster. Straw marquetry has the luxury to be the opposite—its lengthy, handmade process rebels against the constraints of time," Goodrum says of his colleague's craft, which only 25 people in the world practise.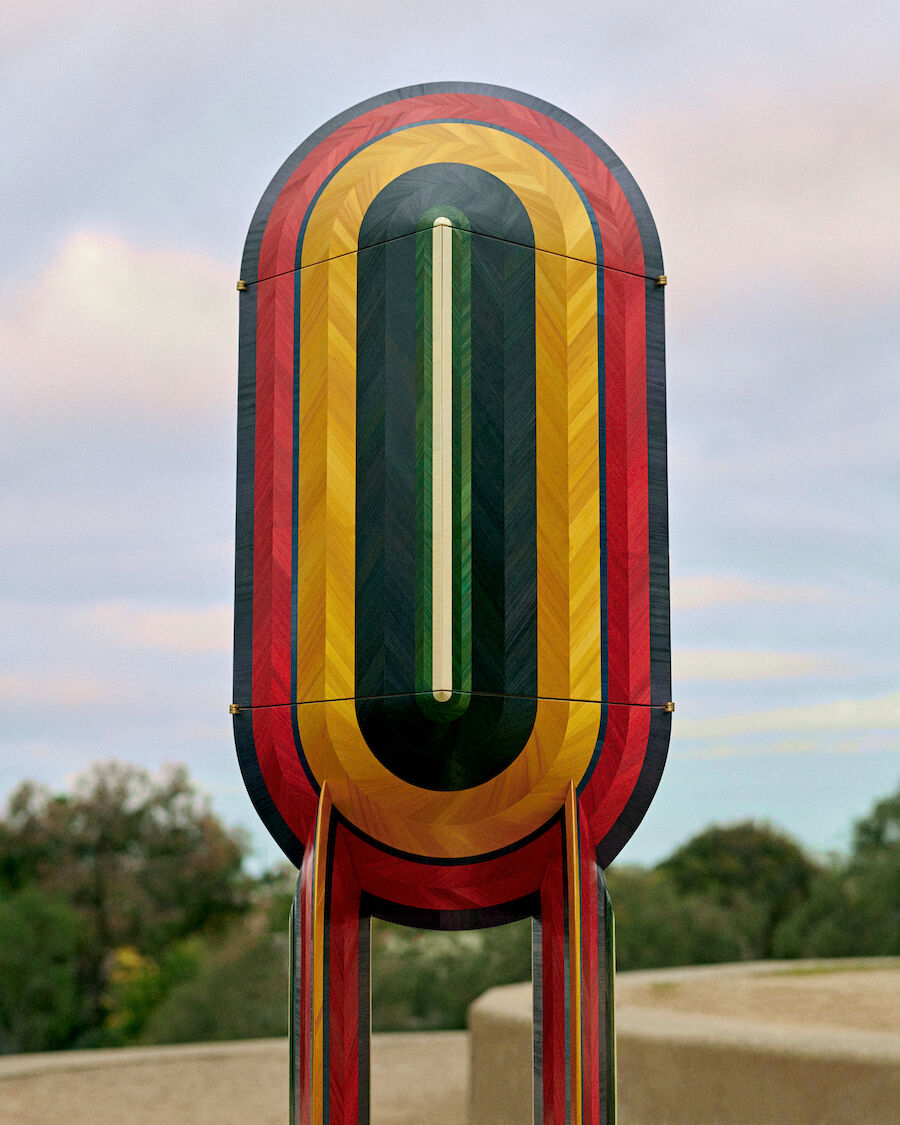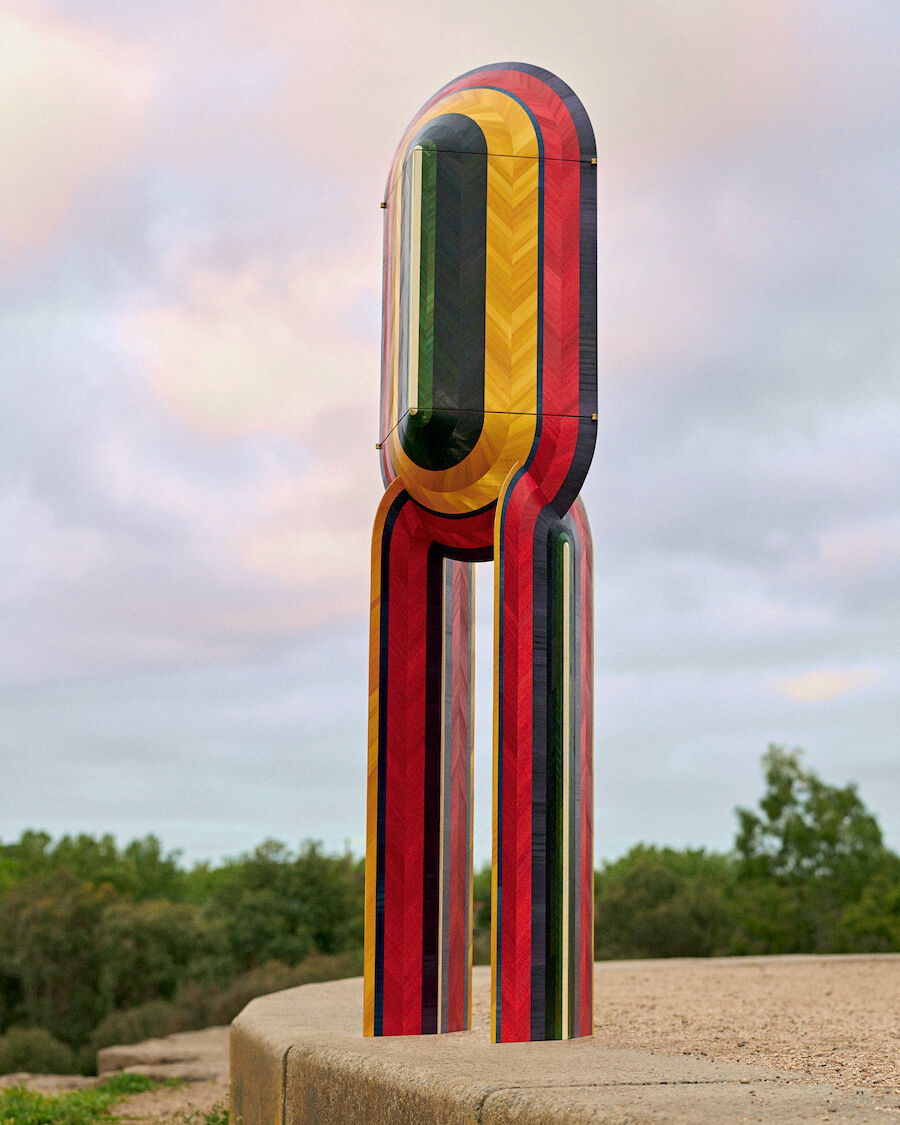 The kaleidoscopic, mandala-like design is a joint effort, involving rigorous planning. Initial experimentation is done digitally then translated into scale models to finesse the surfaces, angles and relationship to the other furniture pieces. Rye straw is imported from Burgundy and hand-dyed by Seigneur in custom hues that are subtly reflective. The concentric patterns that follow push the boundaries of what we know cabinetry to be, elevating the 2D surface and giving it a dynamic, hypnotic quality.
"Adam has a modernist aesthetic and I have a more traditional one. The synergy between our work results in contemporary pieces that give new life to a 17th-century technique," Seigneur says. Give new life they do. Their latest piece, a tallboy called Klaatu, borrows its name from the humanoid alien in the 1951 sci-fi film The Day the Earth Stood Still. The shape nods to the imposing stature of the character, but while the original Klaatu is black and white, A&A's ever-curious cabinet is wrapped, of course, in concentric ribbons of vibrant colour.